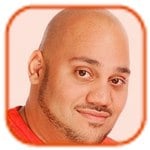 Posted by Andru Edwards Categories: Handhelds, Internet,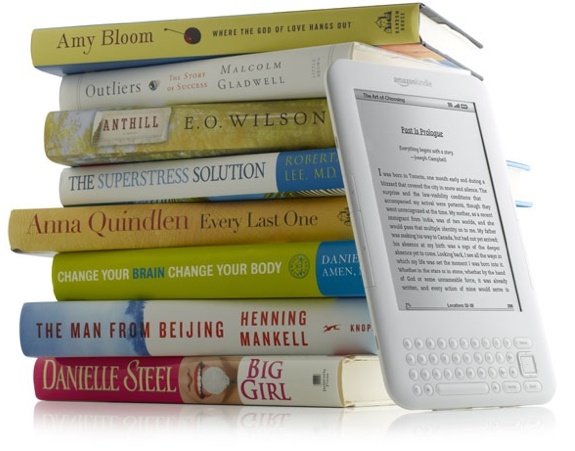 If you've got an Amazon account and use a Kindle (or a Kindle app,) you're gonna wanna go pick up a library card if you don't already have one, and it's now possible to check out Kindle eBooks from over 11,000 library Web sites. All you need is a valid library card, and you are good. eBooks work similar to library books--in other words, they are free to borrow, but they expire after a certain amount of time, and the libraries only have a limited number of each eBook available, so you may have to wait until it's "returned" by another user before you can check out that title. Once you decide what you want to borrow, you download the copies over Wi-Fi or USB.
When you borrow a Kindle public library book, you'll have access to all the unique features of Kindle books, including real page numbers and Whispersync technology that synchronizes your notes, highlights, and last page read. After a public library book expires, if you check it out again or choose to purchase it from the Kindle store, all of your annotations and bookmarks will be preserved.
Once your expiration date hits, you can just borrow the book again, or purchase it from the Amazon Kindle store, and any notes, highlights, last pages read, etc. will all be saved and synched.
Read More

| Amazon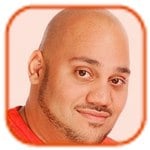 Posted by Andru Edwards Categories: Accessories, Broadband, Wireless / WiFi,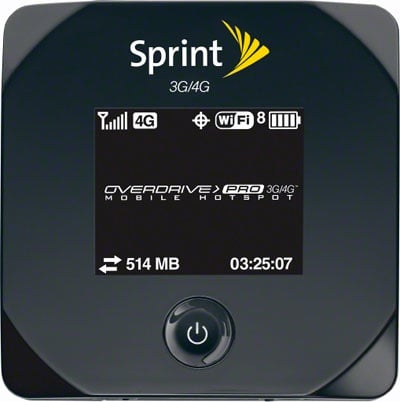 Sierra Wireless has a secret weapon in the hotspot wars: a booster dock for its new Sprint 4G Overdrive Pro mobile hotspot that can truly send its WiMAX reception and speeds into overdrive. Ensconced in the dock, 4G WiMAX reception jumps by 50 percent, a Sierra product demonstrator in the company's booth told me.
The $99.99 (minus $50 rebate) Overdrive Pro is better in every way than the Overdrive hotspot it replaced. It's smaller. It boots up faster. It has a bigger LCD screen to show status information. The back is a grippy, soft-touch plastic rather than the greasy, slick black plastic of the last model. It has easily accessible dual external antenna ports.
And it has that dock. The dock isn't very portable; it's about the side of an iPod dock. It's really made for your desk. Sprint is the only wireless carrier to offer truly unlimited 4G plans, so one of the aims may be for a docked Overdrive to double as an alternative to a home Internet connection.
Pop the Overdrive into the dock, and it can charge, tether to a PC as a modem, and gets that 50 percent signal boost. The dock will be available sometime in May, Sierra reps at the booth said. They weren't clear on the price.
The Overdrive Pro goes up against the new Novatel Wireless MiFi 4082, which I've been using at the show. The MiFi is smaller and classier-looking than the Overdrive; I suspect it will have slightly longer battery life, too, but that's without any real evidence. The MiFi's e-ink indicators don't give you nearly as much information as the Overdrive's LCD display, though, and it doesn't have the dock option.
We'll test both products as soon as we can get hold of them.
Click to continue reading Hands-on with the Sierra Overdrive Pro and booster dock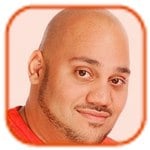 Posted by Andru Edwards Categories: Broadband, Wireless / WiFi,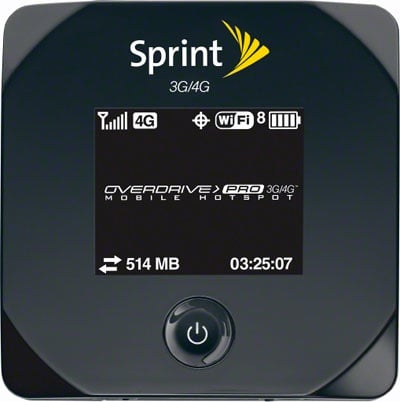 Sprint today announced that the Overdrive Pro 3G/4G Mobile Hotspot by Sierra Wireless will be available on March 20. It is the next generation of Sprint's previous Overdrive 3G/4G Mobile Hotspot, increases the number of shared users from five to eight, and has a 45 percent larger LCD screen.
Sprint claims the Overdrive Pro offers a number of enhancements over its predecessor, focused mostly on performance and usability. There is a 35 percent improvement in power-up and power-down times. The integrated LCD screen is now 45 percent larger to provide a greater viewing area, while the device itself is actually smaller for easier portability. And the LCD can now display detailed connection and device information through additional screens that can be accessed by double-pressing the power button.
The Overdrive Pro allows users to connect up to eight Wi-Fi-enabled devices simultaneously–including laptops, tablets, eReaders, gaming devices, cameras and even smartphones from other carriers–through a single connection (via Wi-Fi) to Sprint's 3G or 4G networks.
Click to continue reading Sprint Overdrive Pro 3G/4G Mobile Hotspot launches March 20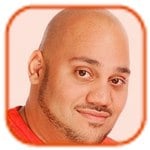 Posted by Andru Edwards Categories: Accessories, Apple, Cell Phones, Features, Handhelds, Home Entertainment, Microsoft, Video Games, Videos,
2010 will come to an end in just a few short hours, and we are just in time with our annual top 10 list of the most-watched Gear Live video episodes. Over the past year, as expected, there was a bunch of Apple gear that made the list, but Microsoft gets the top two spots with our Xbox 360 dashboard tour, and the an unboxing of the new Xbox 360 slim. Also getting an honorable mention is the Samsung Galaxy Tab and the Popcorn Hour Popbox, among others.
Oh, and if you wanna be sure to get our new video episodes as they come out in 2010, be sure to subscribe to us in iTunes, on YouTube, or in your RSS reader!
Also, you can check out the top ten videos from 2009, 2008, and 2007!
Click to continue reading Top 10 Gear Live Videos of 2010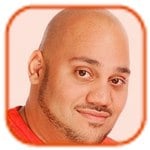 Posted by Andru Edwards Categories: Accessories, Apple, Cell Phones, Editorial, Features, Software,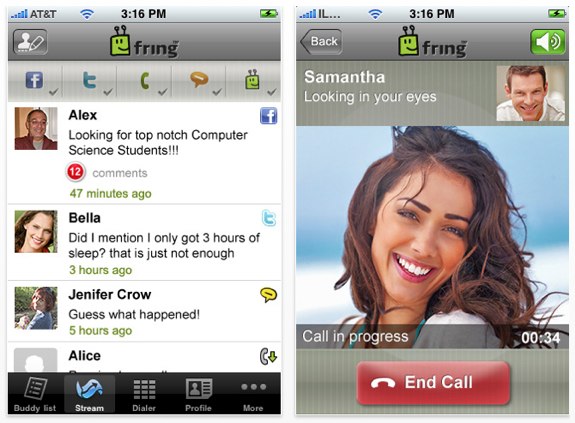 We've come to the end of another year, and as we wave goodbye to 2010, we figured it was only fitting that we share the most popular stories published on Gear Live in 2010, as determined by our readers (we've also got the top ten most read stories regardless of publish date!) These are the ten stories that were read the most, and when you consider that fact, it's pretty surprising to see what made the list. Let's kick it off with our most read story of the year:
Fring App Brings Skype Video Calling to iPhone 4 over Wi-Fi and 3G:
Sure, Skype just formally announced video calling in the Skype 3.0 iOS app, but Fring brought us Skype video calls months ago! The thing is, Skype pulled that feature from Fring with the quickness, but that didn't stop this from being the most read story we published in 2010!
Click to continue reading Top 10 Gear Live stories of 2010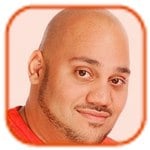 Posted by Andru Edwards Categories: Software, Wireless / WiFi,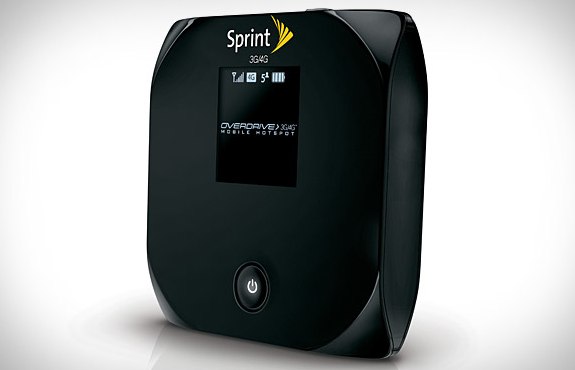 We are big fans of the Sprint Overdrive, especially because here in Seattle, we've got 4G coverage. The network is speedy, and the Overdrive pretty much comes with us wherever we go. We use it as a WI-Fi hotspot for the iPhone, iPad, and laptop. We can even let friends hop on the network if need be. That said, there have been a few annoyances every now and then—it would crash once or twice a day, requiring a reboot. Starting the thing up took forever. Random disconnects would have us questioning why we weren't getting data.
Well, a new firmware update for the Overdrive was released yesterday, and it seems to fix everything we had a problem with. Here's the full list of fixes and improvements:
Improved device stability, eliminating all known freeze-ups and lock-ups
Wi-Fi enhancements that improve Wi-Fi stability and eliminate Wi-Fi disconnects and crashes
Significant improvement in 3G & 4G WAN stability, eliminating most 3G and 4G disconnects
Some improvement in overall battery life and battery life in poor coverage; for more information on how to improve battery life, see the "Overdrive Battery Tips" document on DSP
Faster boot-up time (10-12 seconds faster)
Improved response time when changing the WAN Mode setting - time savings of approximately 1 minute, 20 seconds; no reboot required (includes switching from 3G to 4G and vice versa)
Tool Tips added to GPS settings screen to help the users understand the GPS settings
Faster response time after canceling an operation on the Advanced Settings screen (device reset is no longer required; offline time decreased by 1.5 minutes)
The ability to now enable or disable the microSD card and the TRU-install™ feature in addition to DataLink support
Just log in to your Overdrive admin console and check for updates. You'll get the new hotness in short order.
Read More

| Sprint Overdrive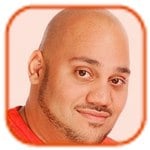 Posted by Andru Edwards Categories: Gizmatic, Short Bytes, Accessories, Features, Podcasts, Product Reviews, Videocasts, Videos, Wireless / WiFi,
We give you a first look at the Sprint 4G Case for the iPad in this episode. Sprint, trying to capitalize on all the iPad buzz, and the fact that they are the first carrier in North America to offer 4G service, released this case as a method to push their Sprint Overdrive 4G mobile hotspot. You can get it free with purchase of an Overdrive device at Best Buy. You can also check out our written Sprint 4G Case review, along with the Sprint 4G iPad Case gallery.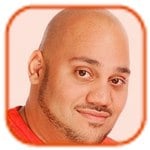 Posted by Andru Edwards Categories: Accessories, Features, Handhelds, Hot Deals, Product Reviews,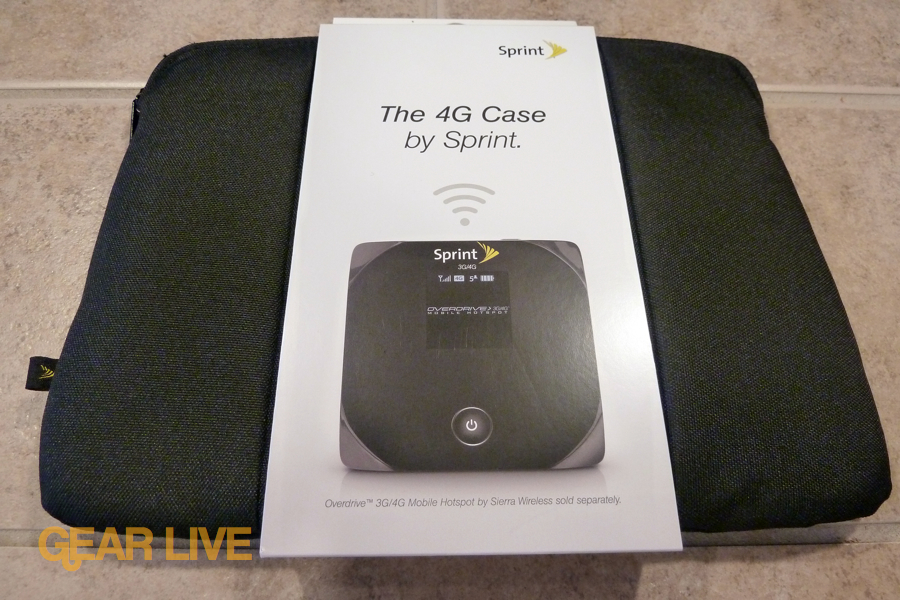 Update: Check out our Sprint 4G Case video review as well!
A few days ago, we applauded Sprint for the way they were promoting their 4G service in conjunction with the launch of the iPad with their Sprint 4G Case. Obviously marketed towards the iPad buyers to get them to choose using a Sprint Overdrive 4G device rather than AT&T's 3G plan, Sprint teamed up with Best Buy to give these cases away for free to anyone who'd purchase an Overdrive mobile hotspot at a participating Best Buy location.
Since we are in a 4G-enabled area, we figured we'd head on over to Best Buy to see if we couldn't finagle one of the Sprint 4G Cases from the store. We weren't going to be buying an Overdrive hotspot (we already have one,) but we were willing to just pay for one if that's what needed to happen. The first surprise came when Best Buy told us that we certainly could just buy one outright, and that it would cost us a full $0.01. A penny. For an iPad case! We gladly paid for it, and were on our way.
Now, I didn't recall exactly what the case that was advertised from Sprint looked like, but we did immediately think "Huh, this feels kinda cheap - I thought it would be better than this." When I got back, I took a look at the Sprint 4G Case promo again, and it was obvious - the case that Sprint is promoting on the site is not the same case that you will actually receive at Best Buy.
Update: Looks like a couple of people have tracked down the folio version of the case. We did some more calling around this morning to a total of 6 participating Best Buy locations, and none of them had a clue about the folio—however, they're out there somewhere. We recommend calling up your local Best Buy before heading over, to make sure they've got the one you want in stock!
Click to continue reading Sprint 4G Case for iPad review
Gallery: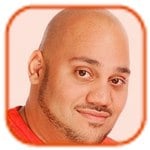 Posted by Andru Edwards Categories: Gizmatic, Short Bytes, Accessories, Features, Podcasts, Product Reviews, Videocasts, Videos, Wireless / WiFi,
We've talked about the Sprint Overdrive 4G hotspot a bunch, including a look at a scenario where it saved us from the perils of AT&T in our Sprint Overdrive review. Well, in this episode, we review the Sprint Overdrive 4G mobile broadband hotspot, letting you know all the details on the device and what you can do with it. Seriously, this thing allows you to connect up to five devices (think iPhone, iPad, laptop, etc.) to Sprint's 4G network at the same time in supported cities. The Overdrive will fall back to 3G if you leave a 4G area, still supporting up to five devices (albeit, a bit more slowly.) It's a solid device, and it's no wonder that Sprint's trying to jump on the iPad bandwagon with the Overdrive.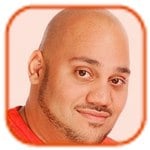 Posted by Andru Edwards Categories: Accessories, Apple, Handhelds, Wireless / WiFi,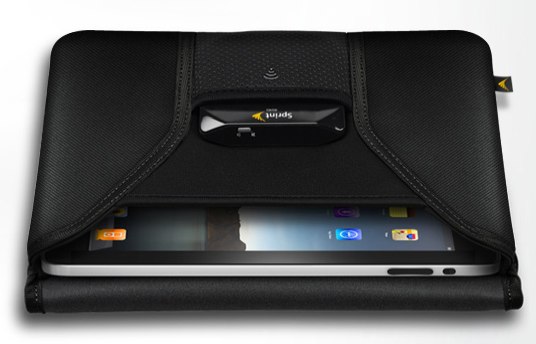 Oh man, do we love how hard Sprint is pushing their 4G service, especially as it pertains to Apple devices! The latest is a new 4G iPad case, which is basically a sleeve-style cases for the iPad that also has a pocket that is specially fitted to house a Sprint Overdrive 4G hotspot. Now, Sprint is just referring to this as the "4G Case," and they even say that it also fits the nook and other e-readers, but let's call a spade a spade here, Sprint is trying to entice you to buy an iPad and Overdrive rather than an AT&T 3G iPad. We can't say we disagree with that option either.
You can get a Sprint 4G case free with the purchase of a Sprint Overdrive at participating Best Buy locations. We called up four participating locations in the Seattle area though, and no one knew what the hell we were talking about. So, your mileage may vary.
Read More

| Sprint 4G Case

© Gear Live Inc. – User-posted content, unless source is quoted, is licensed under a Creative Commons Public Domain License. Gear Live graphics, logos, designs, page headers, button icons, videos, articles, blogs, forums, scripts and other service names are the trademarks of Gear Live Inc.