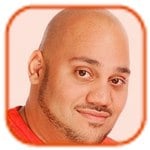 Posted by Andru Edwards Categories: HDTV, Movies,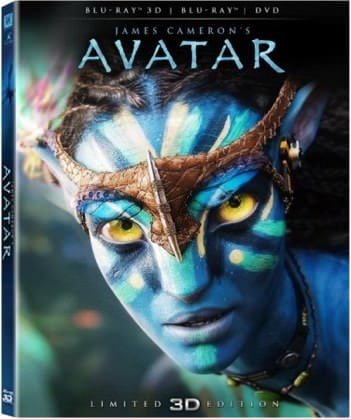 Avatar has been available in 3D on Blu-ray for years. The problem is that it's been a Panasonic exclusive, available to buyers of Panasonic 3D HDTV sets, and later to buyers of Panasonic 3D glasses as part of a bundle. Those who were left out had to forage eBay and pay a lot of money to get access to what many call the best 3D movie of all time. Now, finally, Avatar 3D Limited Edition is set to hit retail stores in October. It'll be released globall on October 15, and appear in stores in North America the following day, October 16th.
Me? I'm more excited about E.T.: The Extraterestrial coming to Blu-ray.
Click to continue reading Avatar 3D Limited Edition Blu-ray arriving October 15th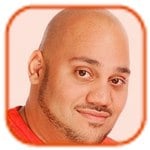 Posted by Andru Edwards Categories: 20th Century Fox, Action, Animation, Drama, Science Fiction, Sequels, Thrillers, Filmmaking, Scripts, Technology, Upcoming Releases,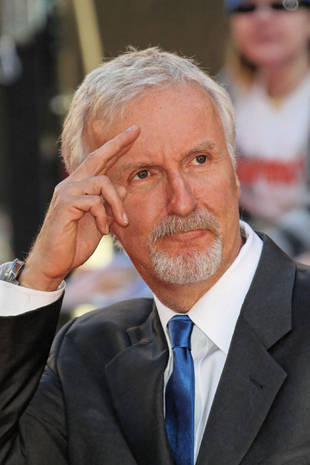 James Cameron plans to only make Avatar movies for the rest of his career. The director - who was Oscar-nominated for the first film, which tells the tale of humans exploiting the natural resources of the planet Pandora - is no longer concerned with making any other films and wants to focus on the sci-fi projects for the future.
"I'm in the Avatar business. Period. That's it. I'm making Avatar 2, Avatar 3, maybe Avatar 4, and I'm not going to produce other people's movies for them. I'm not interested in taking scripts.... I think within the Avatar landscape I can say everything I need to say that I think needs to be said, in terms of the state of the world and what I think we need to be doing about it. And doing it in an entertaining way," he told The New York Times.
Currently James is working hard on the first follow-up, and pre-production is already underway: "So we've been mostly working on the tool set, the production pipeline, setting up the new stages in Los Angeles, setting up the new visual effects pipeline in New Zealand, that sort of thing. And, by the way, writing."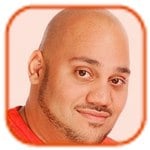 Posted by Andru Edwards Categories: 20th Century Fox, Paramount, Drama, Period, Romance, Celeb News, New Releases,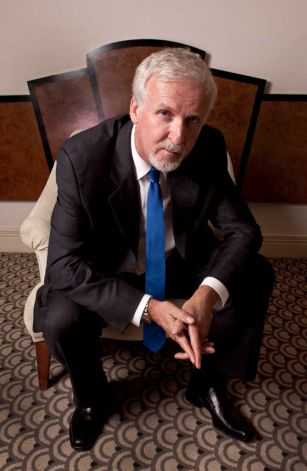 James Cameron thinks Titanic is a "metaphor" for the end of the human race.
The writer and director of the 1997 epic movie thinks the tale of Jack and Rose - portrayed by Leonardo DiCaprio and Kate Winslet - is still relevant 12 years later because the sinking of the legendary ship represents the problem of global warming.
"I think we're facing a century of adversity on a global scale because we're just going past all of nature's boundaries for how we create food and how we create energy. This is the century where we're either going to figure it out and get our s**t together as a species or we're going down. TheTitanic metaphor is there. We've been warned, the iceberg is right in front of us and we just can't seem to turn this big b***h of a ship fast enough not to hit it."
With the Oscar-winning movie re-released on April 6 in state of the art 3D, James warned the human race is currently "recklessly charging towards an iceberg," proving the film still has "meaning" today.
Click to continue reading James Cameron: 'Titanic is a Metaphor'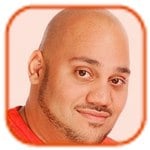 Posted by Andru Edwards Categories: HDTV, Home Entertainment, Movies,
The studio behind the blockbuster Avatar is offering an unprecedented look into digital filmmaking, with downloadable extras that will allow a viewer to watch the motion capture actors or CGI in real time.
Beginning on Dec. 20, customers can now download a total of six hours of extras via Apple's iTunes from Twentieth Century Fox, which include the three different views of the movie, plus a number of other extras that offer a real-time look into how the movie was made.
The Avatar iTunes Extras Special Edition will cost $19.99 for a high-definition version, and $14.99 for the standard version; both include the movie as well as the extras. Apple will begin accepting preorders at 11 AM PT, a Fox spokeswoman said.
Fox's motivation is to encourage consumers to get into "digital collecting" of digital movies, explained Aubrey Freeborn, senior vice president of marketing and product management for PPV, VOD and EST for Twentieth-Century Fox. The extras will be released to the U.S., the U.K., Ireland, New Zealand, and Australia on Dec. 20. Avatar is the top-selling Blu-ray disc of all time.
Click to continue reading Fox offers Avatar extras for free to spur digital sales

Posted by Dennis Velasco Categories: Comedy, Prime Time, CBS, Editorial, Internet,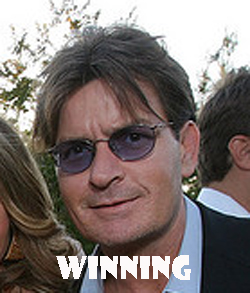 Charlie Sheen
is still in the news and while his appeal has died down a bit, there's no denying that he's still a force to be reckoned with... watch CBS execs! With terms such as, "winning" and "tiger blood," Sheen has become a permanent part of pop culture, especially in regards to his influence on
Twitter
where he owns the Guiness record for fastest user to one million followers at 25 hours and 17 minutes. It had to be the tiger blood. So, this begs the question, who else "won" by imbibing the life liquid of tall striped felines? Below, you will find the answer as well as the backstory.
1) 2004 Boston Red Sox

In the 2004 American League Championship Series, the Red Sox were down three games to none to the New York Yankees, facing elimination from the postseason with every game thereafter in the series. After Game Three, the players went to the Cheers bar and asked Sam Malone to hook them up with something good and that "something good" was tiger blood. The Red Sox went on to win four straight games in that series against the hated Yankees, as well as sweeping the St. Louis Cardinals four games to none in the World Series. Eight straight victories. An 86-year-old curse shattered. Tiger blood > tequila.
Click to continue reading Seven Tiger Blood Drinkers Not Named Charlie Sheen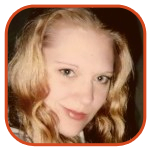 Posted by K.C. Morgan Categories: Movies,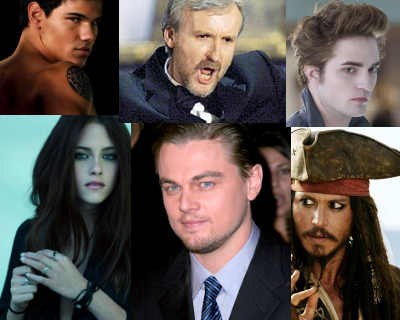 Vanity Fair has released a list of 2010's top money-makers in Hollywood, and some of the figures are sickening.
Which actor made the most moolah? And which actress managed to nab the biggest paychecks for her work? The full list has a vampire, a werewolf . . . and one dreamer who loves the color blue (though, not as much as he loves green).
Click to continue reading Hollywood's Heavy Hitters: Who Made the Most Money in 2010?
Read More

| Vanity Fair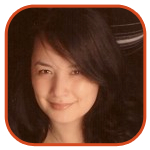 Posted by Veronica Santiago Categories: Universal, Action, Adaptation, Drama, Science Fiction, Celebrity Gossip, Upcoming Releases,
"We have a story crisis. Now they want to make the Battleship game into a film. This is pure desperation. ... Everyone in Hollywood knows how important it is that a film is a brand before it hit theaters. If a brand has been around, Harry Potter for example, or Spider-Man, you are light years ahead. And there lies the problem. Because unfortunately these franchises are become more ridiculous. Battleship. This degrades the cinema."
--Director James Cameron on the upcoming Hasbro game-turned-movie starring Alexander Skarsgard, model Brooklyn Decker and singer Rihanna.
(Make sure to check out other notable quotes.)
Read More

| Movieline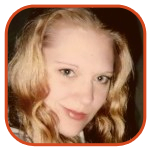 Posted by K.C. Morgan Categories: Horror, Remakes, Celebrity Gossip, Celebrity Controversy, Technology, Upcoming Releases,
James Cameron, famed director-turned household name after the success of Avatar, wants to hold 3D movies to a high standard. So high, in fact, that he'll go out of his way to insult 3D movies which aren't up to the same standard, apparently, as Avatar.
Cameron was uncomplimentary of Piranha 2 in a recent Vanity Fair interview, saying "I tend almost never to throw other films under the bus, but [Piranha 2] is exactly an example of what we should not be doing in 3D. Because it just cheapens the medium and reminds you of the bad 3D horror films from the 70s and 80s, like Friday the 13th 3D." Cameron previously worked on the movie, but not for long. He explained: "I worked on Piranha 2 for a few days and got fired off of it; I don't put it on my official filmography. So there's no sort of fond connection for me whatsoever."
But producer Mark Canton isn't about to let the insult go by. He fired back on Tuesday with this: "Cameron consistently celebrates himself out as though he is a team of one. His comments are ridiculous, self-serving and insulting to those of us who are not caught up in serving his ego and his rhetoric."
Ouch.
Read More

| Hollywood Reporter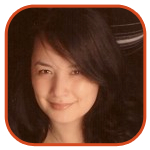 Posted by Veronica Santiago Categories: 20th Century Fox, IFC Films, Lionsgate, Sony, Action, Adventure, Documentary, Drama, Foreign, Horror, Independent, Science Fiction, Comedy, Sports, Thrillers, Lists, New Releases, Trailers, Videos,
Here are a few selections in theaters this weekend:
Click to continue reading In Theaters This Weekend: August 27, 2010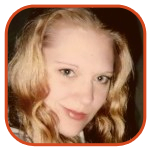 Posted by K.C. Morgan Categories: 20th Century Fox, Action, Adventure, Science Fiction, Box Office, Upcoming Releases, Videos,
Avatar is returning!
The blockbuster hit that shattered ticket sale records will come back to the theaters on August 27, to be shown exclusively in 3-D. The reason behind all the fuss? A whopping eight additional minutes have been added to the flick. Most movies would release a Special Edition DVD to celebrate the achievement…not Avatar.
You'd almost think the film didn't make enough money the first time around. Avatar: Special Edition is being highly-touted by director James Cameron, who said viewers will get to see "new creatures and action scenes."
Really, this is necessary?
Read More

| E! Online

© Gear Live Inc. – User-posted content, unless source is quoted, is licensed under a Creative Commons Public Domain License. Gear Live graphics, logos, designs, page headers, button icons, videos, articles, blogs, forums, scripts and other service names are the trademarks of Gear Live Inc.