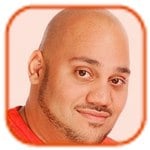 Posted by Andru Edwards Categories: Cameras, Features, Podcasts, Product Reviews, Videocasts, Videos
We give you a look at the Panasonic Lumix ZS20 point-and-shootdigital camera in this episode. The Lumix ZS20 features a 14.1 megapixel sensor, 3-inch touchscreen display, built-in GPS for geotagging images and video, a 3D shooting mode, HDR, 20x optical zoom, and shoots in 1080p at 60 frames per second when dealing with your on-the-go footage (which it stores in AVCHD Progressive format.) We show off the camera, as well as everything else that's included in the box. Want one? You can get the Lumix ZS20 for 17% off on Amazon.
Big thank you to GoToMeeting for sponsoring Bleeding Edge TV. GoToMeeting provides rich, super-simple collaborative virtual meetings - be sure to check them out!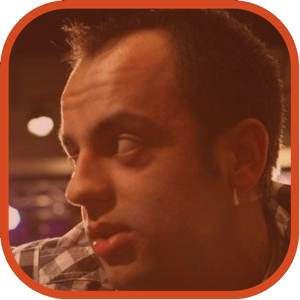 Posted by Andrey Malskiy Categories: GPS, Transportation, Videos
Now if you think that high-end crime involving city ports, boats, crime circles, black markets, and Ferraris are things you only see on the big screen, think again.
The owner of a high-end rental car company based on Los Angeles noticed that his Ferrari 458 Italia was sitting still for a few days. Growing suspicious, we got the police involved and the last known location of the car, tracked via GPS.
The police finally caught up with the car in Hong Kong, and found that the Ferrari wasn't alone in transit. A bunch of high priced vehicles were all heading over to the Asian black market where they can fetch a price twice the value of the car. This still comes out cheaper, since the buyer avoid taxes and fees. More details in the video above as CBS reports on the story.
Read More

| AutoBlog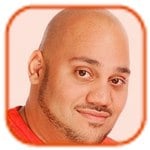 Posted by Andru Edwards Categories: CES, CES 2012, Features, GPS, Podcasts, Transportation, Videocasts, Videos
In this episode we give you a look at the Cadillac User Experience, also known as Cadillac CUE. This is the new infotainment system that you can expect to find in the upcoming Cadillac XTS and Cadillac SRX as a standard feature, as well as an optional feature on the upcoming Cadillac ATS as well. Cadillac CUE offers a bunch of cool, new features that make driving more fun:
Connectivity: CUE seamlessly connects you to a world of content. Its available 3D GPS navigation system has map-integrated Doppler weather reports. It accesses every contact and song on your Bluetooth-enabled smartphone. It reads text messages aloud and streams Pandora Radio. With downloadable custom apps, its content possibilities are endless. With CUE, you are always connected.
Convenience: CUE starts with a clean, uncluttered design. From there, intuition takes over. Spread your fingers to zoom in closer on a map. Swipe to breeze through your music. Program the homepage to keep your favorites front and center. With fewer buttons and more intelligent controls, CUE also offers natural voice recognition, allowing you to effortlessly place phone calls and play music.
Control: Proximity-sensing technology detects your hand as it approaches the 8-inch LCD touch screen. When an icon is pressed, the screen pulses to acknowledge the command, keeping your eyes safely on the road. Even the gauge cluster is reconfigurable (select models), offering four display layouts that mix vehicle data, such as a speedometer and fuel gauge, with navigation, entertainment and 3-D vehicle image.
Big thank you to GoToMeeting and JackThreads for sponsoring the show - be sure to check them out! GoToMeeting provides rich, super-simple collaborative virtual meetings. As for JackThreads, we've got exclusive invite codes that give you $5 to use towards anything you'd like on the site.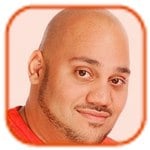 Posted by Andru Edwards Categories: GPS, Internet, Software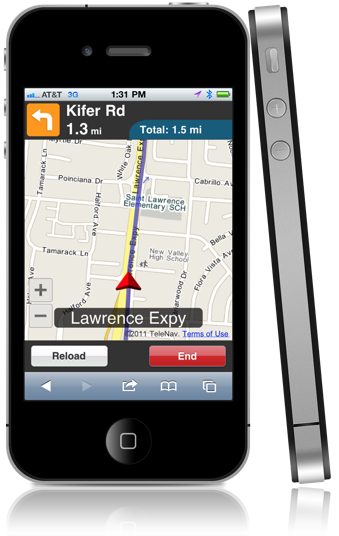 TeleNav, the GPS software company, has unveiled a browser-based HTML5 app that will deliver voice-enabled, turn-by-turn GPS navigation on almost any mobile device—and that other sites can call up with a single line of code.
The concept behind the app is similar to that of Amazon Kindle Cloud Reader: You input the URL and then run TeleNav from within a browser, without installing a native app first. An added benefit: TeleNav can continuously update the service over time whenever it wants, without inconveniencing consumers with periodic software updates.
In an e-mail to us, Mary Beth Lowell, TeleNav's associate director of public relations, confirmed that the HTML5-based app will tap into each device's GPS chip. The combination puts it several leagues ahead of Google Maps, which provides directions without voice prompts, meaning you can also use it in a car while behind the wheel, since you don't have to look at the screen for the next step.
"For example, if I'm in a travel app and I'm looking at my hotel address, I could click on the address and get full voice-guided TBT [turn-by-turn] directions to the hotel," Lowell said. "I wouldn't need to be a TeleNav customer or even download an app."
Click to continue reading TeleNav shows off HTML5-powered GPS app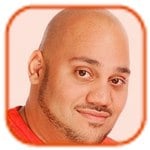 Posted by Andru Edwards Categories: Accessories, HDTV, Home Entertainment, Hot Deals, Music, PC / Laptop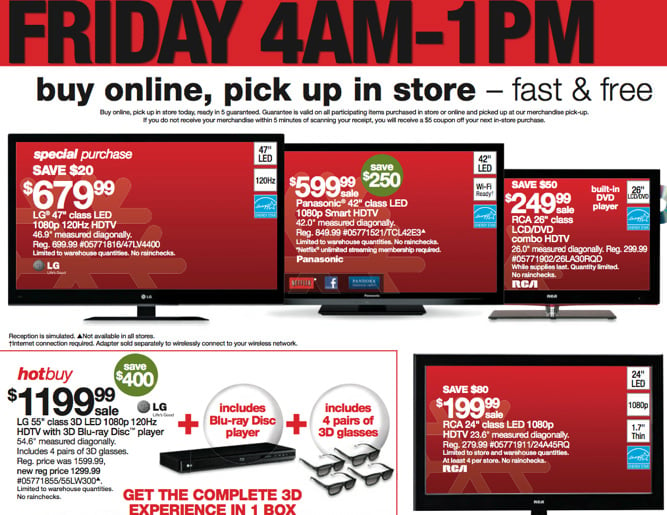 Sears is looking to bring the heat on Black Friday 2011 with a sale that begins at 4:00 am the day after Thanksgiving. We've got the highlights of the sale for you after the break, which include a $99 Kinect sensor, some cheap digital photo frames, and a $30 HD camcorder.
Click to continue reading Black Friday 2011: Sears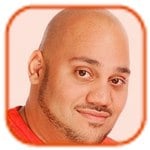 Posted by Andru Edwards Categories: Full Episodes, Gizmatic, Features, GPS, Podcasts, Product Reviews, Transportation, Videocasts, Videos
In this episode we give you a look at the upcoming Ford SYNC Emergency Assistance feature, that is able to assist you even in areas where the native language is different than your own. It works by using GPS and cell tower locations to determine where you are in the event of an emergency. If SYNC knows you speak English, but you happen to need help in an area that speaks French, you will be contacted in English on your end, and SYNC will communicate to the responder in French, so that you can get the help you need.
Check out a video for a demo from #ForwardWithFord, which took place in Detroit, MI.
Big thank you to JackThreads for sponsoring the show - be sure to check them out, we've got exclusive invite codes that give you $5 to use towards anything you'd like.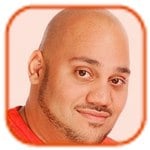 Posted by Andru Edwards Categories: Apple, Cell Phones, GPS, Software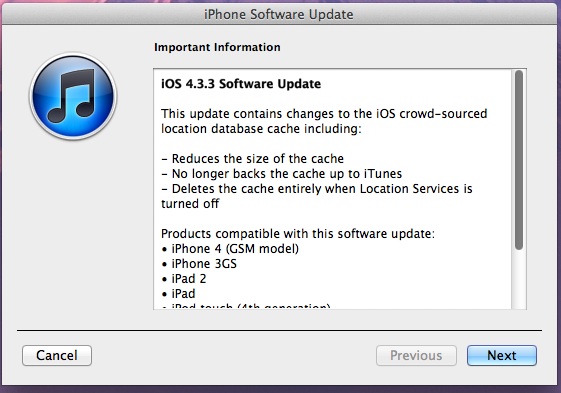 Apple just released iOS 4.3.3, an update aimed to fix the location tracking issue that raised a bunch of concerns over the last couple of weeks. With this update, the consolidated.db database that stores the location data will be reduced in size, and that database will no longer be backed up to iTunes. In addition, if you turn Location Services off, the cache gets deleted entirely. Plug your iPhone in and have iTunes check for the update when you get a chance--jailbreakers, you'll wanna wait until there's a compatible fix.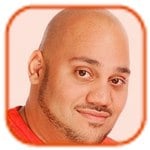 Posted by Andru Edwards Categories: Corporate News, GPS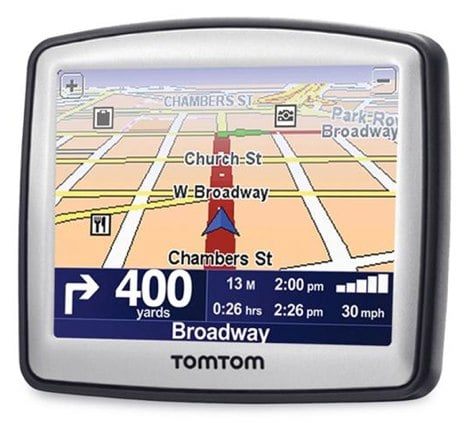 TomTom has apologized for selling user data from personal navigation devices to police.
It wasn't exactly a surprise. When Netherlands-based TomTom reported weak first quarter earnings earlier this year, it said it would try to supplement earnings through certain methods like selling traffic data to governments.
But when Dutch newspaper Algemeen Dagblad revealed that the information was obtained by Dutch police, who used it set targeted speed traps, people got upset.
But TomTom CEO Harold Goddijn said the company only had the best of intentions, because the company believes it "can help make roads safer and less congested."
Click to continue reading TomTom apologizes for selling your traffic data to law enforcement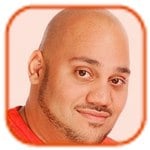 Posted by Andru Edwards Categories: Apple, Cell Phones, Editorial, GPS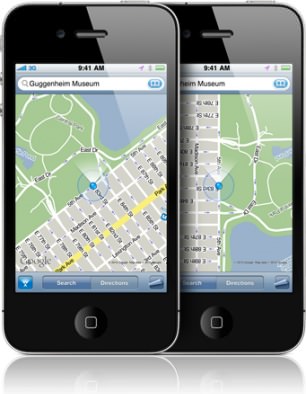 Buried in Apple's statement on how the iPhone tracks a user's location data, the company admitted it was collecting anonymous location information to create a "crowd-sourced traffic database" that will be part of a future "improved traffic service."
The thing is, there's already a traffic service on the iPhone, provided by Google. If a user launches the Maps app and selects "Show Traffic," the map overlays colors on roads that show traffic congestion. Google gets the traffic data by—surprise!—crowd-sourcing it, aggregating information from Google Maps users who have approved the app for location services on their mobile devices.
Apple's statement reveals that the company is working on its own version of such a service. Whether that service will be something that Apple will use to improve traffic in Google Maps, or if Apple will launch a competing maps app, or something else entirely isn't known. Apple didn't respond to multiple requests for comment on the topic.
Click to continue reading Okay, what's up with Apple creating its own traffic database?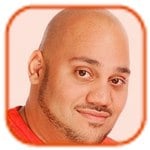 Posted by Andru Edwards Categories: Apple, Cell Phones, Corporate News, GPS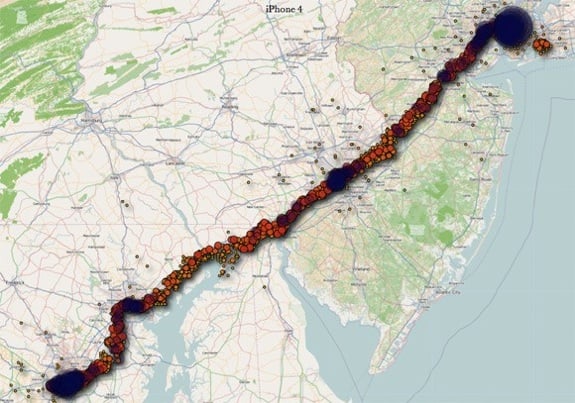 Today Apple released a Q&A about the location data that's stored on the iPhone. In the statement, the company says broadly that it does not track the iPhone's location, and that the data, which is currently stored in an unprotected file, will be encrypted in the next major update of iOS.
In the statement, Apple admits that iPhones send location data to Apple to maintain a crowd-sourced database of Wi-Fi hotspots and cell phone towers, as many have suspected. However, the company says the locations recorded can be up to 100 miles away from the where the phone actually is, and that the data is sent anonymously.
Apple further explains that it's creating the database to provide better location services on the phone. By using the crowd-sourced locations of cell towers and hotspots, the phone can more quickly locate the user than if it were using GPS satellite data alone. Putting the entire database on every user's phone would be untenable, though, so an iPhone requesting location services accesses a subset, or cache, of the database. It's this data, not necessarily data specifically generated by the user, that's stored in the unencrypted file, "consolidated.db."
At the same time, though, the company effectively admits that retaining such a lengthy and comprehensive location record on the phone—ever since the user upgraded to iOS 4, or about a year for most users—is unnecessary to maintain such a database. Also, backing the file up to a user's computer is clearly not needed either. Apple says it plans to do four things in the next major update of iOS:
Click to continue reading Apple finally addresses iPhone location tracking, promises to encrypt data
© Gear Live Inc. – User-posted content, unless source is quoted, is licensed under a Creative Commons Public Domain License. Gear Live graphics, logos, designs, page headers, button icons, videos, articles, blogs, forums, scripts and other service names are the trademarks of Gear Live Inc.