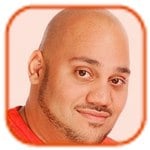 Posted by Andru Edwards Categories: Design, Transportation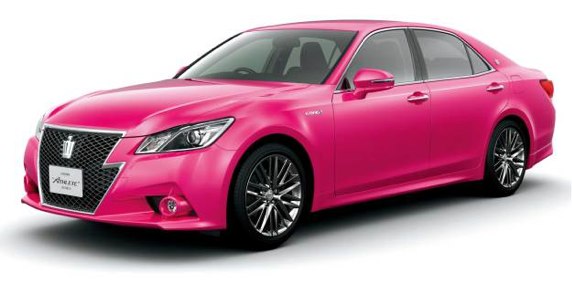 If you're a fan of ridiculous pink cars, listen up! Toyota is taking pre-orders for the Pink Crown throughout the month of September over in Japan. What is a Pink Crown? It's a special edition of the Toyota Crown, where the outside is pink, and the interior quality design based on the keyword "pink surprise." The result is white leather seats with pink accents in a car that Toyota says has been designed for women. There are two versions--a hybrid 2WD, and a 2.5-liter 4WD:
Athlete G (Hybrid, 2WD) ¥6,000,000
Athlete G i-Four (2.5 liters gas vehicle, 4WD) ¥5,700,000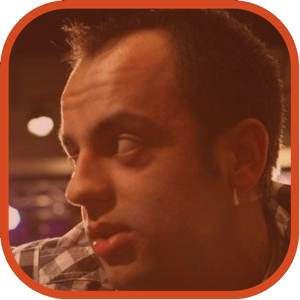 Posted by Andrey Malskiy Categories: Mods / Hacks, Transportation, Videos
Well for those that wanted it to happen and those of you that said it would happen, here it is, the Toyota 86/Scion FR-S built into a drifter. But to everyone's dismay, the heavy mods have happened sooner rather than later.
The T86 features great low end driving dynamics, but lacks the same excitement on its top end; and its acceleration leaves much to be desired for seasoned drivers. It wouldn't take long for the aftermarket to find a remedy for this with ECU reflashes and chips, but a complete engine swap one would see later down the road.
Well that's not the case for the T86, as Manabu "Max" Orido's Toyota GT 86 popped a 5.0-liter V8, from Lexus's IS-F, into his T86. Though we wish this was a factory option, a video for now will have to suffice. Enjoy!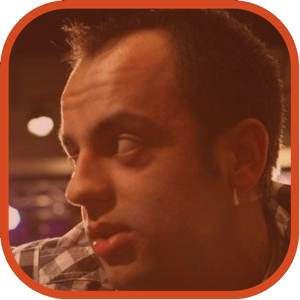 Posted by Andrey Malskiy Categories: Corporate News, Editorial, Transportation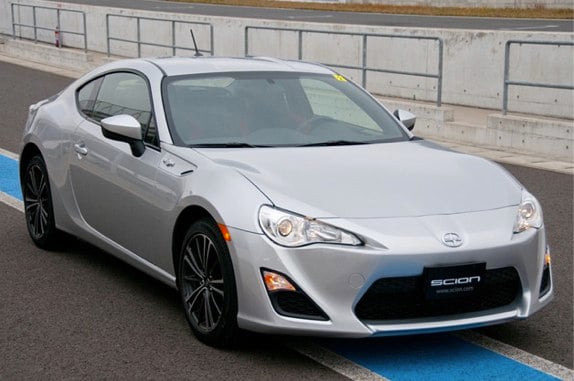 There has been much hype surrounding the Toyota 86 (Scion FR-S for the U.S.) and the Subaru BRZ after both vehicles hit the assembly line a few days ago. Much of the speculation was that the car was going to be a game changer for both manufacturers. On Toyota's side, they would finally have a proper sports car after killing their legendary Supra (our fingers are still crossed in hopes Toyota will bring it back.) On other side of the field, Subaru has given up their claim to fame in only producing all-wheel-drive vehicles, as the BRZ is a rear-wheel drive coupe. But personally, the biggest blow is the price tag attached to the Toyota 86--$24,930.
Let's be real here, with a sticker price in the mid $20s, the Toyota 86 doesn't hold a candle to some its competitors. In the neighborhood of $25,000 you have plenty of other options. If you're looking for a bit more room and functionality, you can pick up a Volkswagen Golf GTI, which starts at $23,995. If you're looking for a thrill and all weather functionality, you have the Subaru WRX, which starts at $25,595.
Now if you're wondering what the BRZ will be priced at, it'll cost even more without a doubt. But Subaru has not yet released their price on the coupe. Unless you're a diehard for a coupe, the BRZ's price point is just illogical, not too mention that for $24,250 you can get a coupe that'll run circles around the T86 and BRZ all day long. Wondering what that is? The newly redesigned Hyundai Genesis, featuring 274 horses. This, in our opinion is a better buy in the current sports coupe market.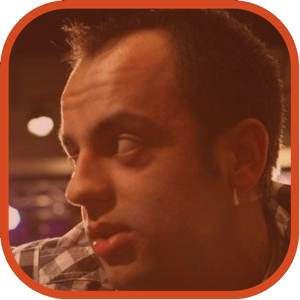 Posted by Andrey Malskiy Categories: Corporate News, Transportation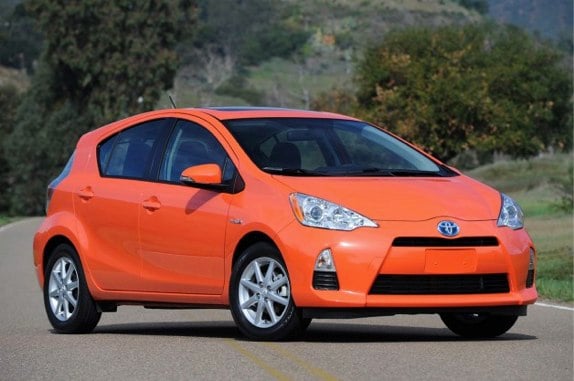 Toyota is aiming for the top in hybrid sales and, in the words of Charlie Sheen, they're winning!
Toyota has reported that it sold 8,400 units in the first ten weeks of in the U.S. market. That's not the only vehicle they're proud of though, as the Prius C, its smaller, more efficient, and compact hybrid has sales to boot. The Prius C sold 1,201 its first three days on sale in the U.S. AutoBlog reports, "that's enough to make it "one of Toyota's fastest-selling vehicles," according to the automaker, which also pointed out that those three days of sales is more than either the Nissan Leaf or Chevrolet Volt sold all last month." However, these numbers are nothing compared to the Japanese market.
Toyota reports that 120,000 orders have been put in for the Prius C. Though we're not certain as to how many were sold, it is clear that the Prius franchise is doing exceptionally well. There were almost 10,000 sales reported the first half of March in the U.S. and Toyota has projected to sell 220,000 units this year. All we got to say, is those are some impressive numbers.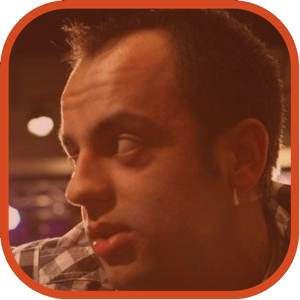 Posted by Andrey Malskiy Categories: Corporate News, Transportation, Videos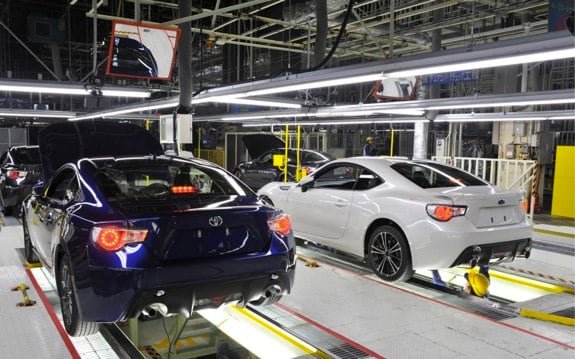 The moment that many automobile afficionados have been waiting for has finally come. The folks up at Toyota and Subaru pushed the big red button, literally, sending the Toyota 86 (Scion FR-S for those of us in the United States) and the Subaru BRZ down the assembly line. Check out the video after the jump to view the ceremonial unveiling!
Click to continue reading Toyota 86 and Subaru BRZ make it down the assembly line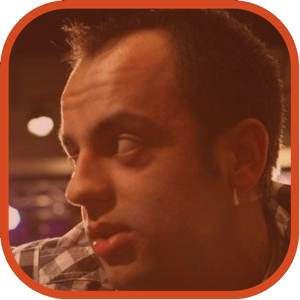 Posted by Andrey Malskiy Categories: Design, Transportation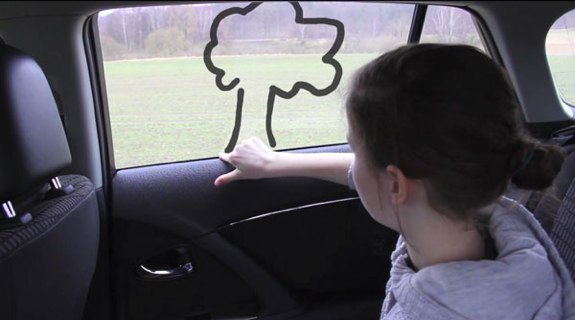 Many of us have been on road trips. Growing up I loathed long, dreary, monotonous road trips. But now, as a driver, I love them. However, that does not mean that my passengers always do.
Toyota is aiming to solve some of these issues of boredom on road trips. Though the technology is aimed at a younger audience, it's something that can be enjoyed by any creative mind.
Engineered and designed by Toyota Motor Europe and the Copenhagen Instituted of Interaction Design, Toyota offers the 'Window to the World.' Similar to all modern smartphones, it features touchscreen technology embedded right into the passenger car window.
The Window to the World is still in the concept stage, but the video below shows what can be expected to come.
Click to continue reading Toyota's Window to the World brings touchscreens to passenger windows
Read More

| Autoblog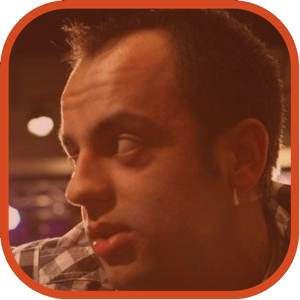 Posted by Andrey Malskiy Categories: Science, Transportation
We're all attached to our vehicles one way or another. They're an extension of ourselves. With all that said, would you be willing to give up driving?
Now, we're not talking about giving up your car and relying on public transportation. Rather, we're talking about the general act of driving, controlling the speed of your vehicle, changing directions with a gripped steering wheel and the like. For many this might sound sci-fi-ish, but for manufactures like Toyota, it's a concept for the near-distant future.
The Toyota Fun-Vii is a vehicle like no other. It allows the user to completely customize the vehicle to their choosing, be it to match their shoes or personality. The Fun-Vii concept allows the driver to place the vehicle into auto-drive, following a set route to preplanned destination. While the vehicle is in motion, passengers are immersed a fully customizable multimedia experience. Furthermore, the vehicle acts like a social hub. It can be used as a racing simulator or as a concert back drop for DJs.
Though it will be interesting seeing this vehicle on the road, there is no set date yet; other than the project release date of 20XX. So, you know, sometime in the next 89 years.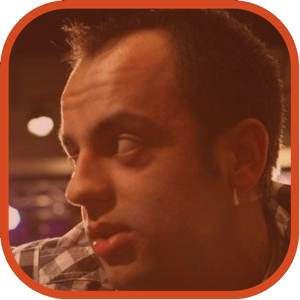 Posted by Andrey Malskiy Categories: Mods / Hacks, Transportation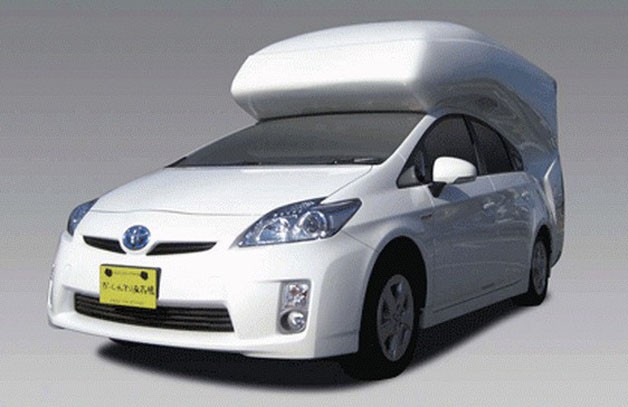 The Toyota Prius has become an icon in the hybrid world. From celebrities praising the second generation Prius, to Toyota growing a single car into a family of vehicles, the Prius has come a long way. Though, for some, it hasn't come far enough. The Japanese conversion company Campinn has decided to take the Prius down the Frankenstein route.

The Prius Camper debuted at the Tokyo Auto Salon, consisting of one part Toyota Prius hatchback and one part truck camper. Made of fiber-reinforced plastic that extends the car's length to 196 inches and its height to about 82 inches, it makes the Prius look as if it has a cancerous lump growing on it. The interior amenities are limited to a skylight, a sleeping area up top, and a convertible sofa bed on the bottom. Though I'm not sure how useful and versatile this thing is, people will now have the option of camping in a hybrid. However, the most convenient feature of the Prius camper is its back door, allowing the owner an escape while people laugh at the monstrosity.
Read More

| Autoblog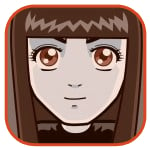 Posted by Sheila Franklin Categories: Corporate News, Design, Transportation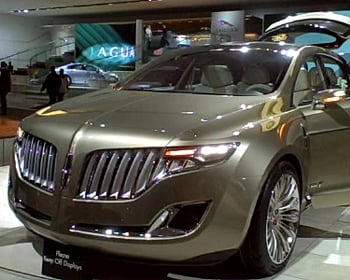 We were fortunate enough to chat with Steve, who told us all about the newest concept car from Lincoln. The 2010 MKT is destined to reach showroom floors in the fall of 2009 and will be made in Chicago. While we mistakenly assumed that concept cars were supposed to be something unique, Steve's spiel was full of these comments:
It has same frame as the new Taurus X
It has a platform similar to the new Ford Flex.
There is a commonality here, "exactly like Toyota does."
We are expanding our portfolio to include a crossover utility vehicle.
Ho-hum. Whatever happened to ingenuity? More shots after the jump.
Click to continue reading NAIAS 2008: Lincoln Goes Mainstream
Read More

| NAIAS 2008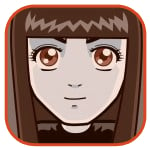 Posted by Sheila Franklin Categories: Corporate News, Household, Misc. Tech, Science, Videos
Just as Honda publicly entered the field of robotics with its spokesrobot Asimo, Toyota has 3-upped them with their trio of Partner Robots. Designed to carry out simple tasks for its humans, the first two can not only be programmed for assistance to the infirm or elderly, they can literally play the violin and trumpet. Mobiro was designed as an advanced sort of wheelchair for those who have difficulty walking. Look for him to achieve the status of being a part of Tokyo Disney Theme Park in 2008. Visit Toyota's site for more robots that are in various stages of R & D.
Read More

| Akihabara News

© Gear Live Inc. – User-posted content, unless source is quoted, is licensed under a Creative Commons Public Domain License. Gear Live graphics, logos, designs, page headers, button icons, videos, articles, blogs, forums, scripts and other service names are the trademarks of Gear Live Inc.