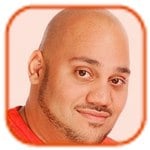 Posted by Andru Edwards Categories: Features, Home Entertainment, Movies,
With the HD DVD/Blu-ray format war being over, the new "war" if you will is the one between digital delivery of movies, versus good ol' optical media. We want to know how you feel about this. Do you prefer buying movies using Apple TV, thus avoiding a trip to the local Target? Or are the type of person who prefers all the bells and whistles that something like a Blu-ray disc has to offer (7.1 lossless audio, pure 1080p video)? I think it is safe to say that we are moving towards a digital download lifestyle, but with current broadband speeds in the USA, we think that it might be a while before it can compete with optical. Your thoughts?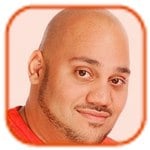 Posted by Andru Edwards Categories: Accessories, Corporate News, Hardware, Hot Deals, Microsoft, Xbox 360,
Well, with the news that HD DVD had been killed by Toshiba, you knew that it was only a matter of time before the Xbox 360 HD DVD player was eliminated as well, right? Well, the time has come, as Microsoft sent us the following update:
As a result of recent decisions made by Toshiba, Hollywood studios, and retailers, Microsoft plans to withdraw from HD DVD. Xbox will no longer manufacture new HD DVD players for the Xbox 360, but we will continue to provide standard product and warranty support for all Xbox 360 HD DVD Players in the market. As we stated earlier, we do not believe this decision will have any material impact on the Xbox 360 platform or our position in the marketplace. HD DVD is one of the several ways we offer a high definition experience to consumers and we will continue to give consumers the choice to enjoy digital distribution of high definition movies and TV shows directly to their living room, along with playback of the DVD movies they already own.
Okay, well, shouldn't that be "HD DVD was one of the several ways…"? So, now that we know that the Xbox 360 HD DVD player add-on will no longer be manufactured, if you really really want one, they can now be had for $49.99. That is 75% off of it's original price, for those of you keeping track. So if you want a piece of recently outdated technology, now is your chance.
Read More

|
Bloomberg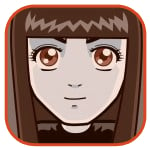 Posted by Sheila Franklin Categories: Corporate News, HDTV, Home Entertainment, Movies,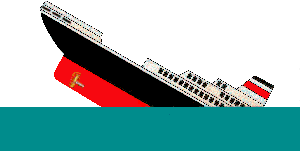 It's official. Toshiba announced today that the end is here. In a public statement, Atsutoshi Nishida, President and CEO said, "While we are disappointed for the company and more importantly, for the consumer, the real mass market opportunity for high definition content remains untapped and Toshiba is both able and determined to use our talent, technology and intellectual property to make digital convergence a reality."
The company will cease selling their products to retail dealers by the end of March, but promises to continue its product support to those who have already purchased HD products. They will continue to market standard DVD players and DVRs. Toshiba will now concentrate on other tech that supports hi-def, including NAND processing, next gen CPUs, small form factor hard disk drives, and those that utilize wireless and incryption technology.
Read More

| Toshiba Press Release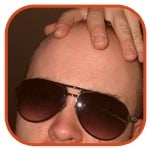 Posted by Johnny Mercedes Categories: Paramount, Universal, Warner Bros, Corporate Shakeups, Home Entertainment, Technology,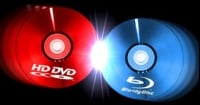 Impassioned high-definitionites are still fighting to save their precious HD DVD with an online petition. Beginning January 5, the outcry had hoped to urge Warner Home Entertainment to reconsider its recent decision to go Blu-ray, after long-time indecisiveness regarding the format war.
Petitioners also hope the two remaining studios, Paramount and Universal, will see that HD DVD has many supporters and shouldn't be relegated to history along with Betamax.
Many people have left comments vilifying Warner for allegedly choosing money over consumer choice. Some even swore to never buy another Warner-related film. To be sure, the decision dealt a mighty blow to HD DVD owners; it is clear they feel passionately.
As of this writing, the petition had topped nearly 14,000—not bad considering its short existence—though one wonders what it would take to convince a monolithic conglomerate like Warner.
If you want to do your part to keep HD DVD alive, or if you simply like the competition, sign the petition. Or if you're ready for the format war to end— eschewing consumer choice and embracing monopoly—you can always sign the Let HD DVD Die Petition.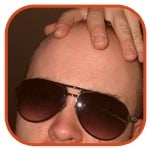 Posted by Johnny Mercedes Categories: 20th Century Fox, MGM, Lionsgate, Sony, Universal, Warner Bros, Action, Adaptation, Adventure, Animation, Classics, Documentary, Drama, Family, Horror, Independent, Music, Mystery, Romance, Satire, Science Fiction, Sequels, Comedy, Thrillers, Distribution, Home Entertainment, Lists, New Releases,
Whether you've made the choice and actually picked a side in this format war, one thing can be agreed upon by all sides—this is a good week for high-definition.
It so happens that Warner Home Entertainment has yet to pick a side in this battle of video/audio quality—a decision that, when the time comes, could end the war for good. For now, however, they are throwing down some pretty good releases to please everyone, and this week is no exception.
The late Stanley Kubrick, idiosyncratic director of some of America's most cherished cinema, is honored this week with the release of a few classics in dual format—finally, we can all see Jack Torrance's nose hairs as he axes the hotel door and screams his classic "Here's Johnny!" After all, Halloween is quick approaching, and a high-def copy of The Shining might make the perfect late-night creepfest. And if horror is your bag, both formats have some decent titles this week. Check the full list after the jump.
Click to continue reading This Week on HD DVD and Blu-ray: October 23, 2007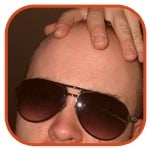 Posted by Johnny Mercedes Categories: Buena Vista, DreamWorks, Paramount, Sony, Warner Bros, Action, Adaptation, Animation, Documentary, Drama, Family, Horror, Independent, Music, Political, Romance, Sequels, Thrillers, Home Entertainment, Lists, New Releases, Upcoming Releases,
As the autumn season pulls the coats from our closets, warms our chocolate beverages, and turns our leaves from a verdant green to a rusty orange, the movie studios give us another reason to spend a comfy evening at home: summer blockbusters on DVD. And what better way to view these visual—if not always plausible—delights than in high definition?
The coveted two-disc special edition of Transformers releases this week on HD DVD, much to the chagrin of Blu-ray loyalists; without a major exclusive release, they'll simply have to make do with some mediocre thrillers.
But aside from the inferior cinematic fare, the first and second volumes of Showtime's Masters of Horror series is out just in time for Halloween. The anthology show gives modern horror directors a full hour to play without the restrictions of an MPAA rating or television censorship. Although it failed to garner much critical acclaim, the show ended up being quite successful and achieved what some could perceive to be cult status.
Check out the full list of high-def releases after the jump.
Click to continue reading This Week on HD DVD and Blu-ray: October 16, 2007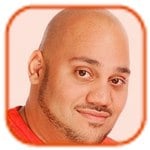 Posted by Andru Edwards Categories: Corporate News, Home Entertainment, Movies,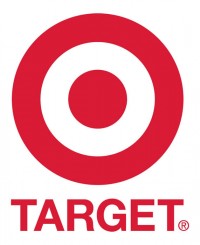 It seems that Target is semi-following in Blockbuster's footsteps as far as the next-generation high definition DVD format war goes, as they have made a move that solidly puts them behind Blu-ray this holiday season. Target announced today that it would start selling standalone Blu-ray players in their brick-and-mortar locations beginning this fall. This obviously leads into the holiday rush. Consumers will be able to purchase the Sony BDP-S300 at $499 USD, as well as have the option to select from an expanded selection of Blu-ray movie titles. This is the first standalone high-definition player that Target has made available in stores, but they do also sell the Blu-ray PS3 and Xbox 360 HD DVD add-on.
Back in June, Blockbuster announced Blu-ray exclusivity in it's retail stores as well, citing that in test markets the format was rented far more than HD DVD was. They do, however, continue to rent HD DVD through Blockbuster Online and Blockbuster Total Access. Target will also continue selling both HD DVD titles and Blu-ray titles in stores, but we expect that Blu-ray section to grow a bit larger.
Target spokesperson Brie Heath told the Associated Press that this isn't a political move. "We are not proclaiming one format vs. the other as the preferred consumer technology, and software will continue to be available to our guests in both the Blu-ray and HD DVD format," said Brie. We'll see how this all plays out in the fourth quarter.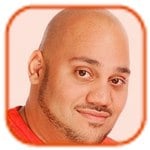 Posted by Andru Edwards Categories: CES, CES 2007, Features, HDTV, Home Entertainment, Videocasts, Videos,
Read More

| The Bleeding Edge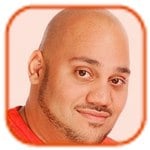 Posted by Andru Edwards Categories: Head To Head, Short Bytes, CES, CES 2007, Features, HDTV, Home Entertainment, Videocasts,
Okay, forget all the corporate-speak we have been getting on the issue. We went around and ask people wandering the floor at CES which format they liked and thought would win out in the end. We got quite a few interesting responses, many of which seeming to come from people who don't even know that a format war even exists.
Posted by Michael Cardiff Categories: Internet, Rumors, Xbox 360, Xbox Live, Xbox Live Marketplace,
Rumors are circulating that, in addition to playing HD-DVD movies, the Xbox 360 will soon be a digital entertainment hub for downloadable video content. This sounds like something that would take a lot of time and infrastructure, but who knows - those are two things MS definitely has in spades. Plus, by avoiding the HD-DVD/Blu-Ray format war, Microsoft could puts Sony in a tough position. Either Sony has to start offering downloadable movies as well (thus cutting into their hopes for Blu-Ray), or the Xbox 360 just starts looking a little stronger in the features list.
SHSIBAE has learned that Microsoft will begin offering downloadable HD movies later this month. At launch time– rumored to be around Nov. 22–over 1100 hours of video will be available to rent or purchase through an XBOX 360 connected to XBOX Live. Feature length movies will require a ten minute caching period before viewing, which should be just long enough to make some popcorn, grab a beer, and find your favorite blanket.
We'll definitely be looking for some sort of non-denial denial from Microsoft, but it never hurts to dream, eh? The idea of downloading movies to your Xbox 360 and watching them minutes later sounds amazingly sweet.
Read More

| MaxConsole.net

© Gear Live Inc. – User-posted content, unless source is quoted, is licensed under a Creative Commons Public Domain License. Gear Live graphics, logos, designs, page headers, button icons, videos, articles, blogs, forums, scripts and other service names are the trademarks of Gear Live Inc.