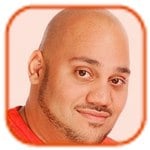 Posted by Andru Edwards Categories: Science, Transportation,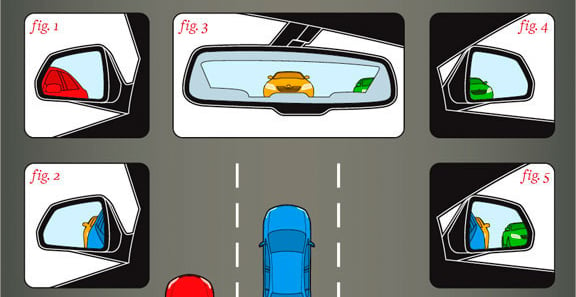 Car and Driver has released a simple infographic that explains how we should all be setting up the rear-view and outside mirrors on our cars to get rid of that pesky blind spot. I must admit, when looking at their examples of how to set up your mirrors improperly, they're definitely talking about me. The recommended setup comes from the Society of Automotive Engineers:
The paper advocates adjusting the mirrors so far outward that the viewing angle of the side mirrors just overlaps that of the cabin's rearview mirror. This can be disorienting for drivers used to seeing the flanks of their own car in the side mirrors. But when correctly positioned, the mirrors negate a car's blind spots. This obviates the need to glance over your shoulder to safely change lanes as well as the need for an expensive blind-spot warning system.
Get a look at the full instructions in the graphic after the break.
Click to continue reading How to adjust your car mirrors to eliminate blind spots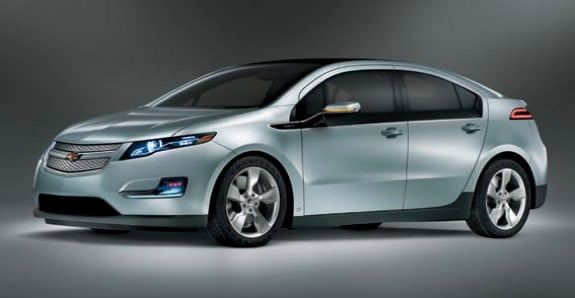 Executives at General Motors defended the 2012 Chevrolet Volt as safe, even as the National Highway Traffic Safety Association began a formal safety investigation into the vehicle's safety.
As the NHTSA conducts its investigation, Chevrolet will provide any current owner with a loaner vehicle until the agency concludes its investigation, the automaker said. Those who want a loaner can contact their Volt advisor to arrange for a trade-in.
"A vehicle loan program of this nature is well beyond the norm for a preliminary investigation, and it underlines our commitment to the vehicle and its owners," Mark Reuss, president of GM North America, said in a statement. "These steps are the right ones to take regardless of any immediate impact on our operations."
The Chevrolet Volt has been perhaps the most highly publicized effort by an American carmaker to develop a hybrid vehicle. The Volt's appeal, in hands-on tests, is that the car can go a rated 35 miles on electricity alone before shifting to a gas-powered electric generator that can add hundreds of miles to its range. The Volt uses lithium-ion batteries to store a charge. It qualifies as a low-emissions vehicle that will be able to drive in California's HOV lanes, even with just the driver in the car.
Click to continue reading GM providing loaner vehicles to Chevy Volt owners while fire risk is evaluated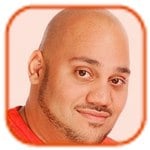 Posted by Andru Edwards Categories: Transportation, Video Games,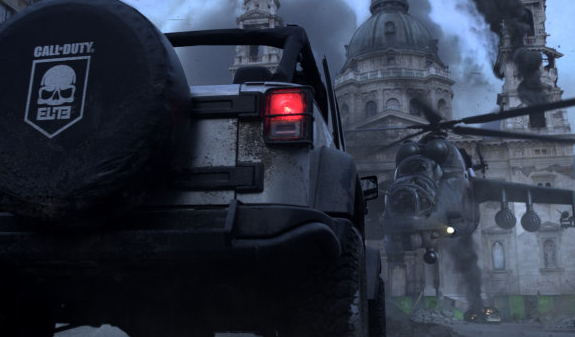 Jeep is set to release a vehicle that's based on one you'd find in Call of Duty. Chrysler said Monday that it will offer a limited-edition 2012 Jeep Wrangler and Wrangler Unlimited Call of Duty: MW3 Edition, based on the Rubicon model, beginning next month. The new Jeep Wrangler will be available at a U.S. MSRP of $36,495 for the two-door model and $40,070 for the four-door (Jeep Wrangler Unlimited) model, not including destination, Chrysler said.
Activision's Call of Duty: Modern Warfare 3 launched today, with preorders and preloads beginning last week. The game is going head to head with Battlefield 3, which sold 5 million copies in its first week of sales.
The Jeep is prominently featured in COD:MW3, Chrysler said.
The 2012 Jeep Wrangler and Wrangler Unlimited Call of Duty: MW3 Special Edition is based on the Jeep Wrangler Rubicon model and features Rubicon wheels finished in semi-gloss black, and is available either in black or bright silver. A special "Call of Duty: MW3 Special Edition" graphic appears on the front fenders and spare tire cover.
Click to continue reading Jeep set to sell Call of Duty Wrangler vehicle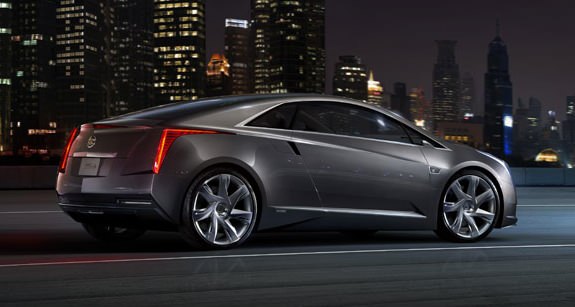 The Cadillac Converj concept was shown off at the 2009 Detroit Auto Show as the first electric vehicle for the Cadillac line. It was subsequently cancelled, but as GM has experienced success with the Chevy Volt, the Converj has returned to development at the Cadillac ELR. It will have an updated version of the Voltec powertrain, so it's basically a souped-up Volt, which isn't necessarily a bad thing. The ELR is hitting production next year for a 2013 release, with specific pricing and availability details coming later.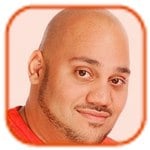 Posted by Andru Edwards Categories: Full Episodes, Gizmatic, Features, GPS, Podcasts, Product Reviews, Transportation, Videocasts, Videos,
In this episode we give you a look at the upcoming Ford SYNC Emergency Assistance feature, that is able to assist you even in areas where the native language is different than your own. It works by using GPS and cell tower locations to determine where you are in the event of an emergency. If SYNC knows you speak English, but you happen to need help in an area that speaks French, you will be contacted in English on your end, and SYNC will communicate to the responder in French, so that you can get the help you need.
Check out a video for a demo from #ForwardWithFord, which took place in Detroit, MI.
Big thank you to JackThreads for sponsoring the show - be sure to check them out, we've got exclusive invite codes that give you $5 to use towards anything you'd like.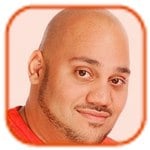 Posted by Andru Edwards Categories: Transportation,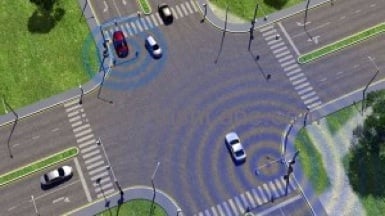 Ford brought a small fleet of intelligent vehicles to San Francisco to showcase a technology that the company expects will be mainstream in about five years, from most automakers.
Two Ford Focus cars and a Ford Expedition were equipped with a technology called Dedicated Short-Range Communications (DSRC), which basically serves as a car-to-car wireless connection that currently serves as a crash avoidance system in Ford's implementation, and as a wireless toll collection mechanism overseas. Eventually, it could even be used for entertainment purposes.
Although Ford demonstrated the technology in a parking lot outside of AT&T Park, the company isn't alone in developing the technology. Ford, General Motors, Nissan, Honda, Toyota, Volkswagen, Audi, Mercedes, Hyundai, and Kia are all working together, plus truck, bus, and motorcycle companies, said Mike Shulman, the technical leader in Ford's Active Safety Research and Innovation department.
"Next year, we're doing a model deployment in a city where there will be thousands of equipped vehicles and trucks and buses all sending out these messages, and then the goal in 2013 is to start a regulation that will require this on all vehicles. Then, maybe consumer electronics companies would start designing products that could be retrofitted onto existing cars, because everyone sees the potential," Shulman said.
"Maybe five years from now, cars will be equipped with this," Shulman added.
Click to continue reading Ford to produce smart cars that warn each other of an impending collision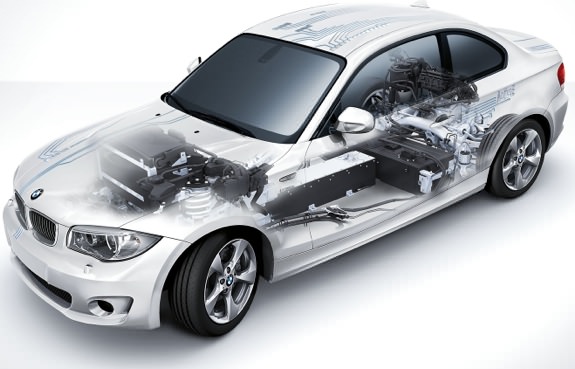 BMW has announced that it plans to lease 700 demo units of its first completely electric vehicle, the BMW ActivE. They'll start the trial this fall in New York City, Boston, San Francisco, San Diego, and Los Angeles, and parts of Connecticut, the company said in a statement. Consumers will have to pay $499 a month for a 24-month lease, plus a down payment of $2,250. Reservations start at the end of this summer.
"Based on the 1 Series Coupe, the BMW ActiveE will accelerate from 0-60 mph in under nine seconds, making it the first electric vehicle to combine the dynamic characteristics typical of a BMW with the zero-emissions benefits of driving an electric vehicle," BMW said in a press release.
When fully powered, the car's lithium-ion batteries last around 100 miles. The batteries also feature heating and cooling and can pre-condition your car to maximize power during various weather conditions.
Furthermore the dashboard features a set of instruments that track the amount of energy being consumed. Instead of a tachometer, for instance, you'll find indicators for battery consumption and charge time. And because the car is apparently very quiet, BMW has also installed a needle to let you know when a car at standstill is ready to drive again.
Click to continue reading BMW announced ActivE, their all-electric coupe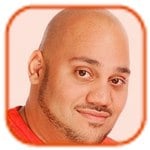 Posted by Andru Edwards Categories: Transportation, Videos,
We've gotta hand it to BMW for launching the innovative DriveNow service in its hometown of Munich. If you thought ZipCar was good, wait til you hear about how DriveNow works. Check it:
The biggest feature is convenience. You pick up the car, and when you are done, you can leave it anywhere. No need to bring it back to a designated parking lot or garage. Just park it anywhere you find a spot, and you are done. An iPhone app tells you where the nearest available car is.
You sign up for the service and get a sticker that goes on your drivers license. That sticker becomes the key that unlocks the car, so you don't need anything extra to carry with you.
Gas usage is included in the price
Parking is free in within city limits
As we said, the service has launched in Munich with a fleet of 300 BMW and Mini Cooper vehicles, and we assume that if DriveNow is found to be successful, BMW will roll it out elsewhere.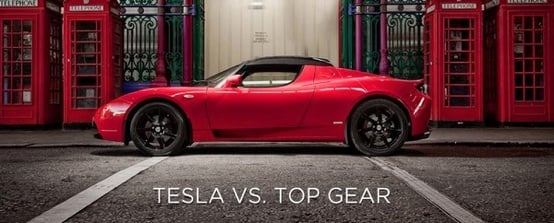 Tesla Motors is suing the BBC show "Top Gear" for allegedly falsely representing the performance of one of its electric vehicles.
In a segment that aired three years ago, "Top Gear" showed a Tesla Roadster running out of electric charge during a race with the gas-powered Lotus Elise, a car that the Roadster is based on. Tesla claims that neither of the two cars it loaned to "Top Gear" for the segment dipped below 20 percent charge. The company contends there's no way the Roadster ran out of juice, and it wants the BBC to stop airing the segment.
"When 'Top Gear' reviewed the Tesla Roadster, the episode that aired contained lies and misinformation about the Roadster's performance, behavior, and reliability," Tesla said in a statement. "Tesla reluctantly took legal action after its repeated attempts to contact the BBC, over the course of months, were ignored."
A spokesperson for "Top Gear" defended the show's integrity. "We can confirm that we have received notification that Tesla have issued proceedings against the BBC. The BBC stands by the program and will be vigorously defending this claim."
Click to continue reading Tesla Motors suing 'Top Gear' for libel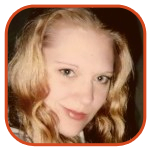 Posted by K.C. Morgan Categories: Disney, Animation, Sequels, Filmmaking, Scripts, Upcoming Releases,
Jake Mandeville-Anthony, U.K. screenwriter, has just filed an injunction to stop the June 24 release of the highly-anticipated Disney/Pixar sequel, Cars 2. His claim? The uber-company ripped off his script -- Cars was his idea in the first place.
Mandeville-Anthony says he originally submitted a script in the 90s, a three-part screenplay named "Cookie & Co." and another piece titled "Cars." His "Cars" contained a sample screenplay, animated car character descriptions, character sketches… even a marketing and merchandising plan. The writer alleges that he submitted his work to Disney and met with Lucasfilm exec Jim Morris in 1993. Morris would go on to join Pixar in 2005. He is now the company's general manager.
Click to continue reading Disney Sued for Ripping Off Cars Script, Sequel Delayed?
Read More

| Perez Hilton

© Gear Live Inc. – User-posted content, unless source is quoted, is licensed under a Creative Commons Public Domain License. Gear Live graphics, logos, designs, page headers, button icons, videos, articles, blogs, forums, scripts and other service names are the trademarks of Gear Live Inc.