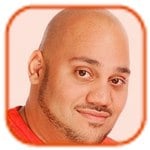 Posted by Andru Edwards Categories: Transportation, Videos,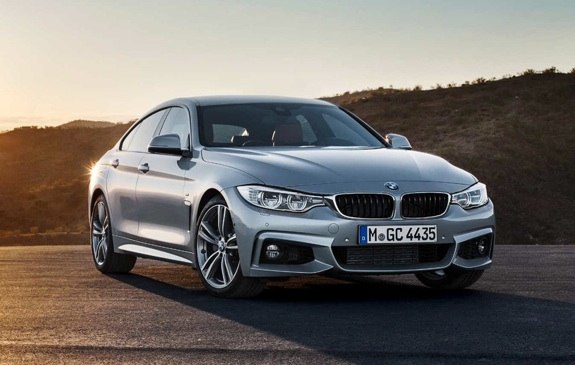 BMW has announced a new four-door to its lineup in the BMW 4 Series Gran Coupe. What you have here is what amounts to a 3 series BMW that has a tailgate rather than a proper trunk. The 4 Series Gran Coup is also half an inch longer and wider than the 3 series, and also and inch-and-a-half lower to the ground. Prospective buyers in the US can choose between the 428i GC model, which has a 2-liter 240hp turbo engine that can go from 0-to-60 in 5.7 seconds, or the 435i GC with a 300hp 3-liter inline-six that goes from 0-to-60 in 4.9 seconds. Pricing starts at $41,225.
Click to continue reading BMW announces 4 Series Gran Coupe
Read More

| BMW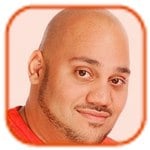 Posted by Andru Edwards Categories: Transportation,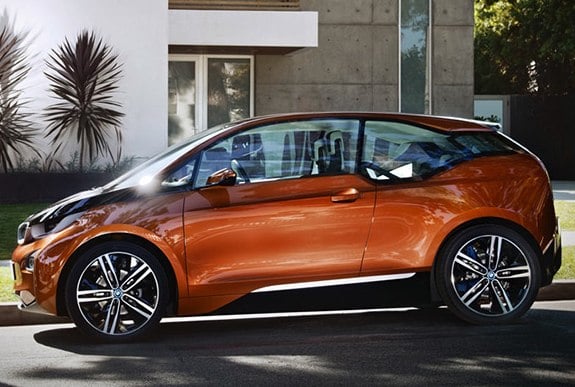 If you're looking for a luxury EV and want a more established name than Tesla, BMW has entered the fray with the i3. In fact, the BMW i3 is both the first EV from the company, as well as a platform to build on for the future. The i3 will be priced at $41,350 when it goes on sale in the US in Q2 2013, although, like many electric vehicles, it isn't for everyone.
While it isn't the most expensive EV on the market, it also costs well above what the typical car buyer pays for a new vehicle. Also, range anxiety will be a problem for some as well, as a fully-charged BMW i3 will only get you 80-100 miles. If that worries you, you can opt for the 650cc two-cylinder generator add-on, that makes the i3 similar to a Chevy Volt, letting you get extra range through using gasoline. At 170 horsepower coupled with 184 pound-feet of torque, you'll be able to go from zero to sixty in seven seconds.
BMW definitely knows how to make a car, and for EV enthusiasts who've grown weary of the odd space-age concepts found in some other car manufacturer lines, could be a breath of clean, fresh, environmentally-safe air.
Read More

| BMW i3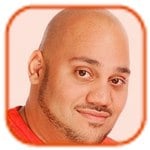 Posted by Andru Edwards Categories: Corporate News, Transportation,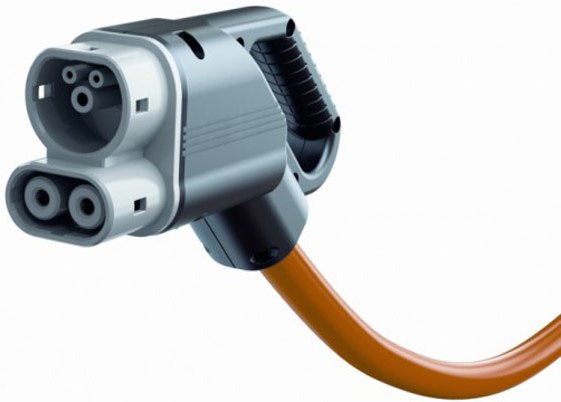 In the world of EVs, the quicker you can charge your vehicle when on the go, the better. That's one stark difference between the electric cars and their gas counterparts--while you're saving money from not having to visit the pump, you're certainly losing out on time. Well, that's about to change, as several EV manufacturers have agreed on a new 20-minute fast-charging standard that'll take you from empty to full within 20 minutes. It's called DC Fast Charging with a Combined Charging System, and the folks over at Audi, BMW, Chrysler, Daimler, Ford, GM, Porsche, and Volkswagen has all agreed that this is the future.
Oh, and to be clear, this really is the future. As in, don't expect to see vehicles that support the stndard for another year or so. Heck, over in Europe, the ACEA isn't even guaranteeing that you'll see charging stations adopting the standard over there until 2017. Hopefully things pick up a little quicker than that here in the US.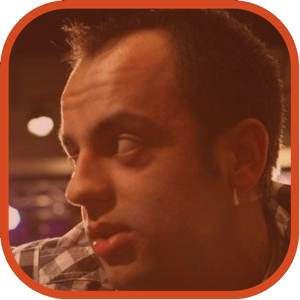 Posted by Andrey Malskiy Categories: Science, Transportation, Videos,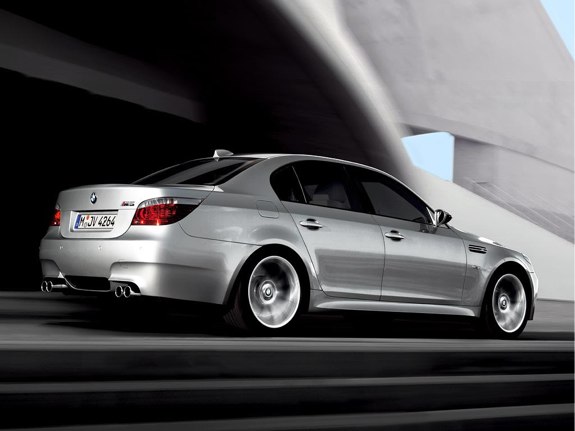 A recent, we're sure very technical, study conducted by an online dated service from the UK has found that BMW owners like most likely to cheat on their significant other.
NineMSN.com says there is an "intrinsic link between success and cheating." BMW topped the list of followed by Audi and Mercedes-Benz a close third. Though we're not too sure BMW would accept this award, but it's one more bragging right they can add to the list!
This isn't a novel idea either, a few years back Mercedes-Benz capitalized on the concept while promoting its AWD system. Check out the video after the jump!
Click to continue reading BMW owners most likely to cheat on spouses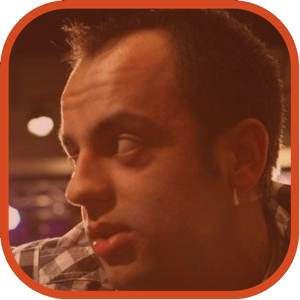 Posted by Andrey Malskiy Categories: Transportation,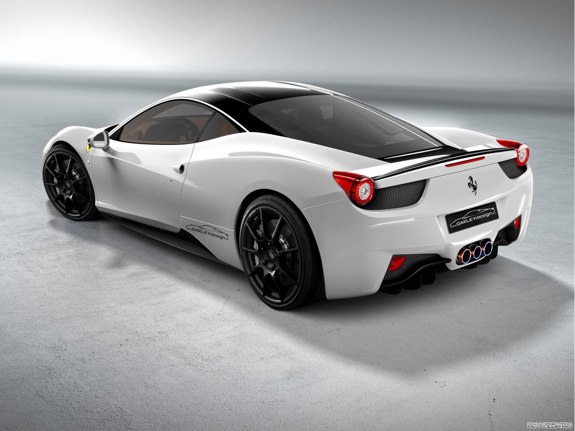 Here's a look at the top 10 vehicles with a high male ownership. We're not all too surprised with the list of cars, minus a couple of choices.
The Ferrari 458 Italia finds itself on the top of the list with 95.3% of its owners bring men.
After you're done thinking about who might own the other 4.7% of the 458, the list continues with the BMW 1 Series M taking second followed by Audi R8, Mercedes SLS AMG, and the Ferrari California. We're not surprised to see all these high-performance, lead-footed fun cars hitting the list. I know that most these cars are on my list of must drive cars before I die.
Number six goes to the Porsche 911, a classic, if you ask us, followed by the Nissan GT-R with 87.9% male ownership. Number eight is were the list take a turn for the worst, the all-ever, cookie-cutter-remixed-Chevy Silverado, GMC Sierra pickup trucks; following closely behind it the Ford F-Series. Number ten goes to the ever-classic, mid-life crisis Chevy Corvette.
What leaves us bogged are the number eight and nine slots, is there really nothing better out there other than pick-up trucks?
Read More

| InsideLine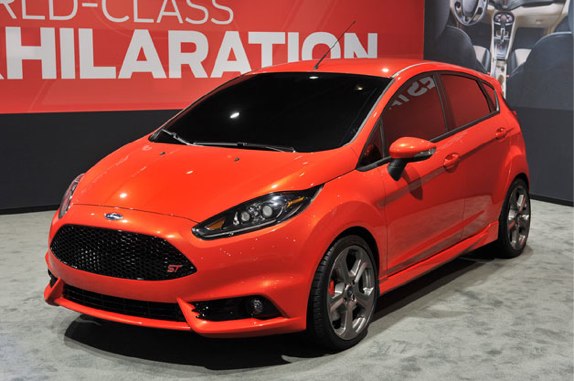 A few weeks back we hit you with the top 10 automotive technologies to look out for in the future. Well, the some of that future tech is hitting us faster than we thought. Ford, along with BMW, has set the ball rolling to move into the future now.
Like many manufacturers, Ford has taken a stand to achieve more miles per gallon. However, as many know, more miles per gallon usually means no power and no fun. Ford doesn't believe that this needs to be the case. The birth of the 1.0-liter motor will likely come forth sometime in the next few months over in Europe, and soon in the US soon after.
Hearing that a car has a 1.0-liter might sound odd to us in the States, but the tune of 177 horsepower does not. Now, granted, not all 1.0-liters will be the same, but Ford has some plans for the Fiesta ST, which will turn the already peppy car into a cracked-out peppy go-kart driving experience. The standard Fiestas will feature a 3-banger producing a mere 100+ horses or so, but the ST version will have 177 horses. Given the power to weight ratio, that will be one hell of a ride. Here's to you, Ford, in giving us MPGs and HPs in the same ride. Cheers.
Read More

| Autocar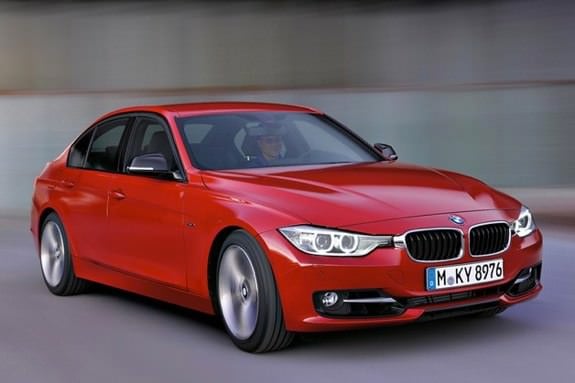 A while back we hit you with a list of the top ten technologies to look out for in automobiles, and now we're here to let you know that one of the items on that list is ready to be brought to market. BMW has long been the reigning champ in luxury compacts and it may soon be adding new bragging rights to its list.
We included the three-cylinder motor on our list due to the economy boost that the motors promise. Aside from luxury, BMW wants to add fuel economy to its 3 Series lineup. At the heart of most three-cylinder cars lies a hybrid motor to aid in power. BMW, however, is taking a different approach. Unlike its i8, which sport a hybrid combo, the company aims to provide relatively the same power and fun that the current 3 Series provides. The three-cylindered motors are expected to hit the streets within the next two to three years.
Read More

| Autoblog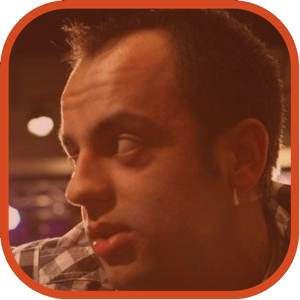 Posted by Andrey Malskiy Categories: Science, Transportation,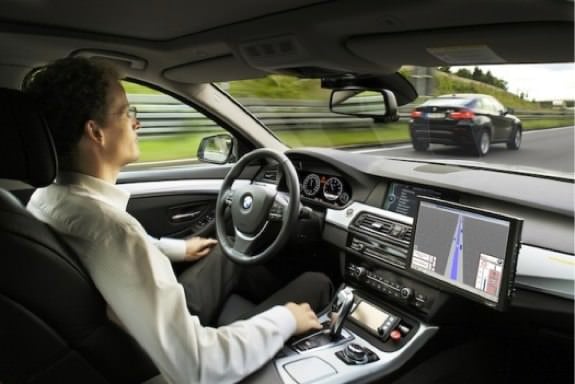 A few weeks ago we reported on autonomous driving as a feature in the Toyota Fun-Vii, but it looks like BMW might have beat Toyota to the punch line.
Last year BMW scored 2-minute laps at Luguna Seca with the click of a button. This year BMW is back with new and improved technologies. When BMW hot lapped their 3 series at Luguna, they relied on radars and cameras to get the car to do what they wanted it to do. That wasn't good enough for BMW, so they pushed the enveloped to have an autonomously-run car on the Autobahn, a road that has no speed limit. In order to execute this feat, BMW relied on ultrasonic scanners and lasers to read the road, traffic, and lanes. The system executes the necessary tasks and keeps with the flow of traffic. You can see the 5 series in action after the jump!
Though it is too early to see if this system will make it into production anytime soon, the technology is something manufactures have been dreaming of since the 50s. For now, BMW will be equipping some vehicles with a new Traffic Jam Assist system, aimed at helping you deal with traffic more efficiently.
Click to continue reading BMW 5 Series drives autonomous driving test hits the Autobahn
Read More

| Autoblog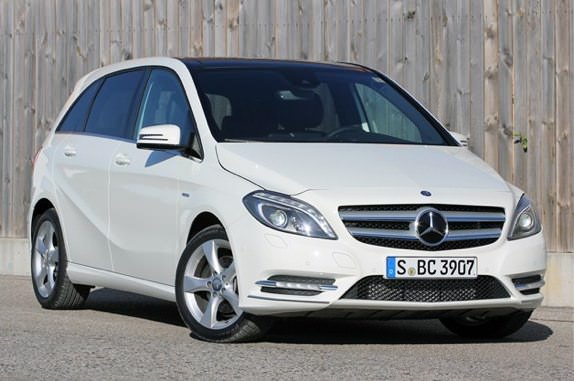 The U.S. segment for luxury automobiles is a cutthroat marketplace. The top two players, BMW and Mercedes-Benz, are in a constant battle for supremacy. Last year BMW led in sales by 2,715 vehicles.
Mercedes-Benz obviously hopes to take the lead. However, the road to success is that of trial-and-error. Mercedes-Benz plans on introducing a B-Class into its current line-up of vehicles for the States. The B-Class would be a plug-in hybrid aimed towards the U.S. buyer, says Joachim Schmidt, head of global sales for Mercedes-Benz.
Along with the B-Class, Mercedes-Benz plans on extending its hybrid line-up along with adding smaller class of vehicles—the A-Class. Though these are solid moves in attempting to overthrow BMW's lead, only time, along with sales, will tell if Mercedes-Benz succeeds.
Read More

| Autoblog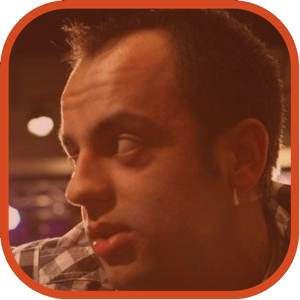 Posted by Andrey Malskiy Categories: Science, Transportation,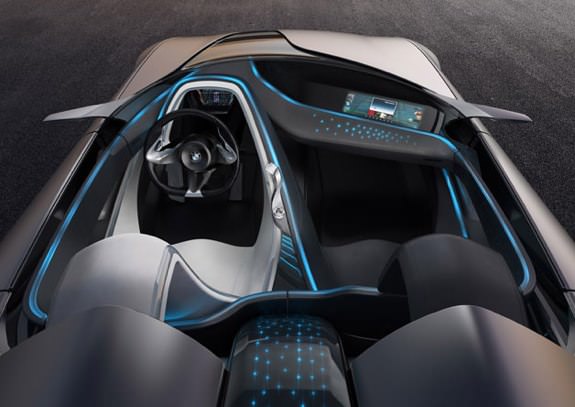 As automotive technology is advancing, things that we found novel are becoming a thing of the past. Remember when the first iPhone came out? People flocked to the phone like moths to a light initially. Now, iPhones are about as common as shoes, having lost their novel appeal.
Now apply the same analogy to automobiles. When automakers incorporated navigation systems into vehicles, everyone wanted one. Heck, even hip hop artists were rapping about it in their music. So the question remains to ask is 'What technology will excite the new car buyer?' BMW may have found the answer for the next big thing. Smart fabric is what they're conceptually attempting to bring into cars. Not familiar with smart fabric? Let's break it down after the jump.
Click to continue reading BMW looking to use smart fabric to bring deep user customization to cars
Read More

| Autoblog

© Gear Live Inc. – User-posted content, unless source is quoted, is licensed under a Creative Commons Public Domain License. Gear Live graphics, logos, designs, page headers, button icons, videos, articles, blogs, forums, scripts and other service names are the trademarks of Gear Live Inc.