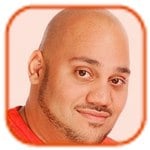 Posted by Andru Edwards Categories: Google, PC / Laptop,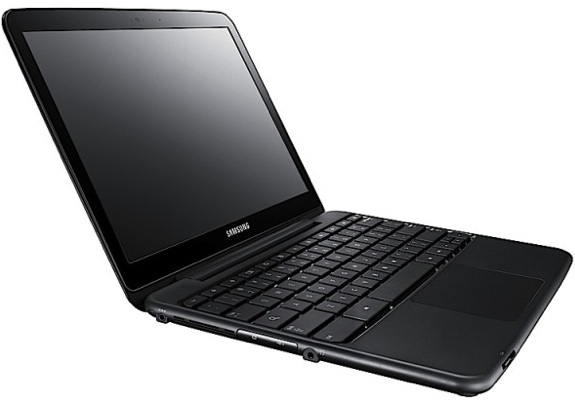 Google has finally set the path for the introduction of Chrome OS devices to go on sale to the general public, as they announced plans this morning at Google I/O 2011 for the introduction of Chromebooks. First up is the Samsung Series 5, which packs in a dual-core 1.66 GHz Intel Atom N570 processor, 16 GB SSD, 8.5 hour battery, 12.1-inch display, and 802.11n Wi-Fi. Other nicities include things like an HD webcam, clickable trackpad, two USB ports, and optional 3G. The Series 5 weighs in at 3.26 pounds, and you'll be able to get one from Amazon or Best Buy starting June 15th. If you are fine with just Wi-Fi, those will run for $429, but if you want worldwide 3G (which includes 100 MB of Verizon data per month for free,) that will cost $499.
Read More

| Samsung Series 5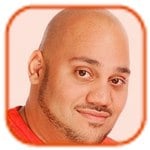 Posted by Andru Edwards Categories: Features, Handhelds, Portable Audio / Video, Product Reviews,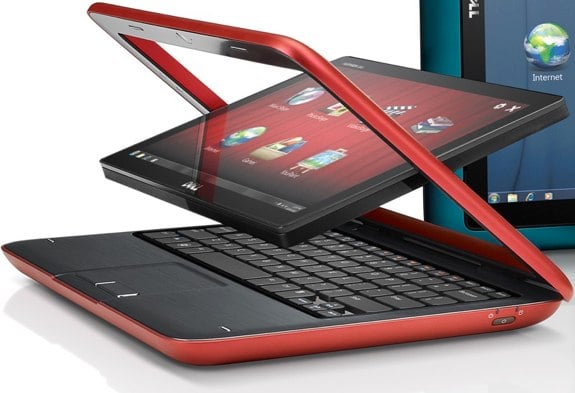 A 10-inch slate tablet seemed imminent when news broke that Dell had an iPad rival on the way, but that turned out not to be the case. The 5-inch Dell Streak was their first attempt, but ended up being more smartphone than tablet. Its second attempt—the Dell Inspiron Duo ($549.99 direct)—isn't even close. Although it is a novel take on a netbook convertible tablet, it's anything but an iPad rival. It features a cleverly designed flip hinge that exposes (and conceals) a physical keyboard, and is one of the few netbook tablets that run on an Intel Atom processor and a full blown Windows 7 operating system. Although it sports one of the most innovative designs we've seen in a while, the Inspiron Duo is no threat as a touch device to any tablet and completely misses as a netbook.
Click to continue reading Dell Inspiron Duo review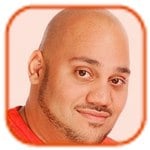 Posted by Andru Edwards Categories: Hot Deals, PC / Laptop,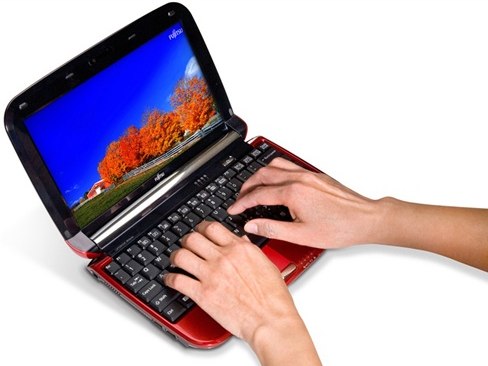 If you're looking for a netbook for yourself or a loved one this holiday season, peep our Deal of the Day! You get 33% off the cost of the 10.1-inch Fujitsu LifeBook MH380, a 1.66GHz Intel "Pine Trail" Atom netbook, which knocks $150 off the price. So you get it for $299, and shipping is free:
Save $150 on Fujitsu LifeBook MH380 netbook
Don't forget, if you're looking for other deals, be sure to check out our Newegg Promo Code thread.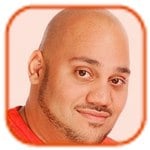 Posted by Andru Edwards Categories: Apple, PC / Laptop, Software,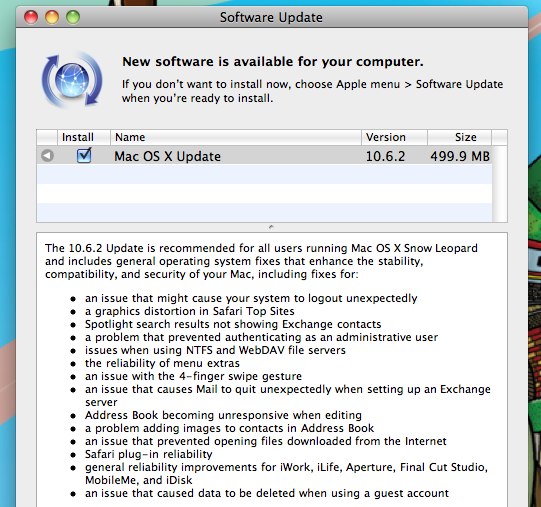 Apple just released the second big update to Snow Leopard with Mac OS X 10.6.2. You can fire up Software Update right now to grab the good, which on my system looks to be about 500 MB in size. Here is a look at some of the fixes
an issue that might cause your system to logout unexpectedly
a graphics distortion in Safari Top Sites
Spotlight search results not showing Exchange contacts
a problem that prevented authenticating as an administrative user
issues when using NTFS and WebDAV file servers
the reliability of menu extras
an issue with the 4-finger swipe gesture
an issue that causes Mail to quit unexpectedly when setting up an Exchange server
Address Book becoming unresponsive when editing
a problem adding images to contacts in Address Book
an issue that prevented opening files downloaded from the Internet
Safari plug-in reliability
general reliability improvements for iWork, iLife, Aperture, Final Cut Studio, MobileMe, and iDisk
an issue that caused data to be deleted when using a guest account
There's a lot there, and that's without mention of the rumored killing of Intel Atom support in 10.6.2 as well. If you are running OS X on a Hackintosh, you may want to wait and see how this plays out. As for the rest of you, get to downloading!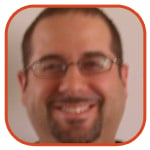 Posted by David Torres Categories: Reviews, DC Comics,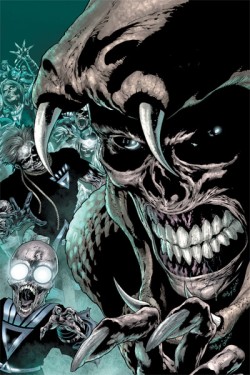 Rating: ***
I'm a bit disappointed in this issue. After the first three issues blew me away and I proclaimed that this series was a future classic in the making, writer Geoff Johns stumbles a bit with this month's issue of Blackest Night. For me, some of Black Lantern Firestorm's dialogue was written poorly in the opening pages. We also jump to Gotham City for no reason other to see Jean Paul Valley aka Azrael resurrected as a Black Lantern while The Scarecrow whines about admiring the fear that the Black Lanterns are able to invoke (he can't get scared because he's used too much of his fear gas). Poor baby. He does have one fear of course - The Batman (cue dramatic Batman music).
This issue mostly focuses on Barry Allen - the Flash and his quest to take the reigns and try to "hold down the fort" here on Earth against the Black Lanterns. He's with the Atom and Mera of Atlantis and he gives them a good pep talk to try to get them to step up and fight back against the Black Lanterns. The Flash then runs across the Earth continuing his pep talk and informing the other heroes of the situation. He tells them that Green Lantern is off trying to destroy the source of the Black Lanterns' power and they have to keep fighting until that happens.
Click to continue reading DC Comics Review: Blackest Night #4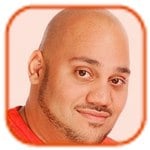 Posted by Andru Edwards Categories: PC / Laptop, Videos, Wireless / WiFi,
Nokia has put together a nice promotional video, shot here in Seattle, and featuring a bunch of my friends giving their thoughts on mobile devices, and the Booklet 3G in general. Obviously, the big thing here is the 8-12 hour battery life on this Nokia laptop. Needless to say, we can't wait to get our hands on this one.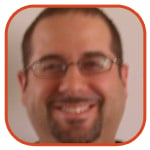 Posted by David Torres Categories: Reviews, DC Comics,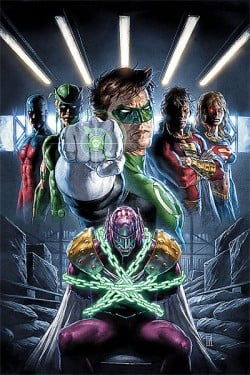 Rating: **
Here is another series that started off great, but is slowly going downhill. The one saving grace is the artwork. Mauro Cascioli is doing some great work here. I particularly like his work on Congorilla. In this issue we have two back-to-back splash pages that show Congorilla and Starman fighting off some bad guys and it looks absolutely awesome! When I heard Conogrilla was going to be a part of this team, I thought I wouldn't like the character, but so far I like him and think he would be good on the Justice League for a while. Now to the story.
In our last issue, we saw Green Lantern's pro-active Justice League taking shape. GL and Green Arrow met up with the Atom, Shazam, and Supergirl. In a weird scene, the issue opens up with GL questioning Supergirl on whether she's here as a hero or a villain. He asks her this because of the recent events in the Superman books with New Krypton and some of the Kryptonians acting like bad guys. Instead of having Supergirl stand up to GL and say she's a hero and her own person, she begins to cry! I know Kara is a teenager, but come on. It's bad enough that female characters in comics have tough times being front and center of things, but to have her cry is just wrong and it makes her look weak.
Click to continue reading DC Comics: Justice League: Cry for Justice #3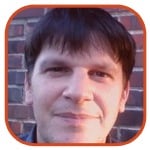 Posted by Mark Rollins Categories: PC / Laptop,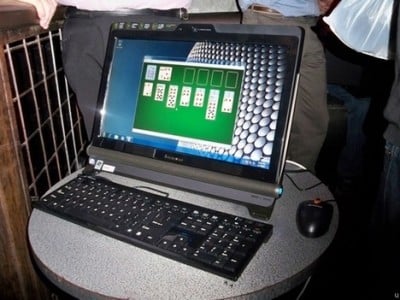 Lenovo has just released its latest nettop, the IdeaCentre C100. The C100 uses an Intel Atom 1.6GHz processor, 2GB RAM, a 160GB hard drive, and includes a DVD burner. The display is a 20-incher, and and once Windows 7 launches, they'll even sell a touchscreen model. You'll have to settle for Windows Vista for the time being, and the price is about $400, with Wi-Fi and webcam as optional add-ons.
Read More

| Lenovo via Ubergizmo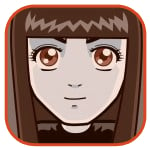 Posted by Sheila Franklin Categories: PC / Laptop,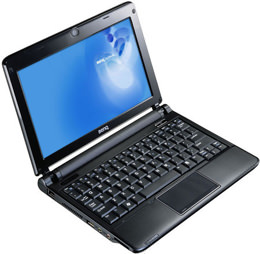 BenQ has just released their Joybook Lite U102. With a polished obsidian finish and weighing less than 1kg, the ultra-portable netbook has an Intel Atom processor, a 10.1-inch UltraVivid 16:9 WSVGA LED-backlit screen and a 250GB HDD. Included is a 90% sized QWERTY keyboard and an expanded touchpad to make the unit more ergonomic. The Joybook Lite made its debut in Taiwan, China and Thailand in June.
Read More

| Fareast Gizmos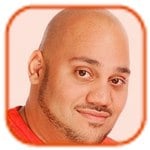 Posted by Andru Edwards Categories: Design, PC / Laptop, Toys,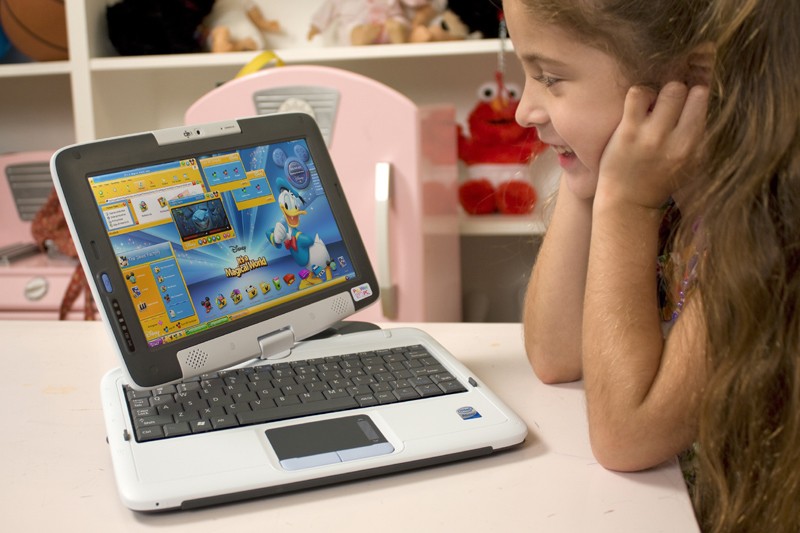 We've gotta hand it to PeeWee PC, as their Pivot Tablet Laptop looks exactly like something that would be a home run in the hands of a technology-curious child. Don't go comparing this to the OLPC XO, though, because the Pivot Tablet starts at $599.99. What do you get for the cash? Let's run down some of the specs. First of all, the Pivot Tablet Laptop if drop-resistant and spill-resistant, which immediately should give a bit of piece of mind to parents (like me) who know the horrors of kids + tech + juice. It also has a handle, making it easy for the children to tote the 3 pound device around. Getting into the nitty gritty, the Pivot Tablet Laptop sports a 10-inch touch-sensitive rotating display with stylus, 6-cell Li-ion battery, a 1.6GHz Intel Atom N270 processor, 1GB RAM, a 1.3 megapixel camera, and a 60GB hard drive. Not too shabby. You've also got two USB 2.0 ports, Ethernet, and Wi-Fi, and the whole thing ships with Windows XP Home, which is customized with a theme of your choice (things liek Disney, Sci-Fi, etc.). Being a device for kids, there is also a security suite that let's you keep on eye on what the little one is up to while using the device as well.
You can pick one up starting today.
Read More

| PeeWee Pivot Laptop product page
Gallery:
© Gear Live Inc. – User-posted content, unless source is quoted, is licensed under a Creative Commons Public Domain License. Gear Live graphics, logos, designs, page headers, button icons, videos, articles, blogs, forums, scripts and other service names are the trademarks of Gear Live Inc.