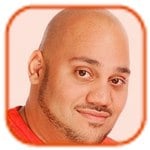 Posted by Andru Edwards Categories: Apple, PC / Laptop, Software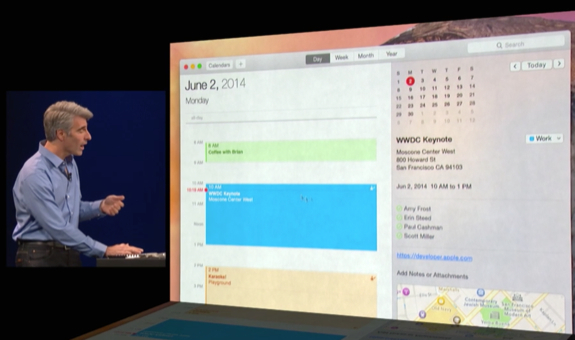 Apple has just announced OS X . As featured in a leak earlier today, the new operating system takes a bunch of design cues from iOS to bring visual parity between the two Apple operating systems. Apple's Craig Federighi showed off all of the new features, followed by a demo.
Tentpole features in the redesign include new, flat icons that are reminiscent of the iOS 7 redesign. An optional dark mode changes the menu bar from white to black, which allows you to get rid of the striking white for those who don't want it. Apple has also brought in a bunch of transparency and translucency, with the frosted glass look throughout the UI.
Developing...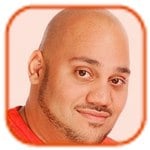 Posted by Andru Edwards Categories: Apple, PC / Laptop, Software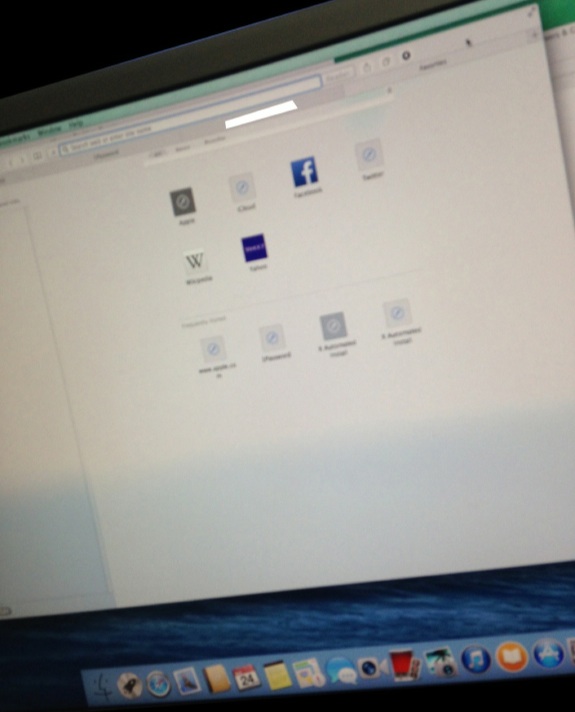 On the eve of the WWDC 2014 keynote, it seems that a few screenshots of OS X 10.10 (which we're guessing will be called Yosemite or El Capitan) have leaked, giving us a purported look at the future of Apple's desktop operating system. Originally reported by MacRumors (and since removed by request,) we can see changes that, as expected, bring the OS X design more in line with what the iOS 7 redesign introduced. In the image above, you see a much flatter Safari start page, with a lot of white space. Additionally, there's a new Dock style, doing away with the current frosted glass shelf in favor of a more simple translucent strip behind the app icons. You may also notice that the Finder icon has been changed. Let's check out a few more of the leaked photos.
Click to continue reading Purported leaked images of OS X 10.10 leak new UI and design changes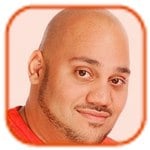 Posted by Andru Edwards Categories: Apple, PC / Laptop, Rumors, Software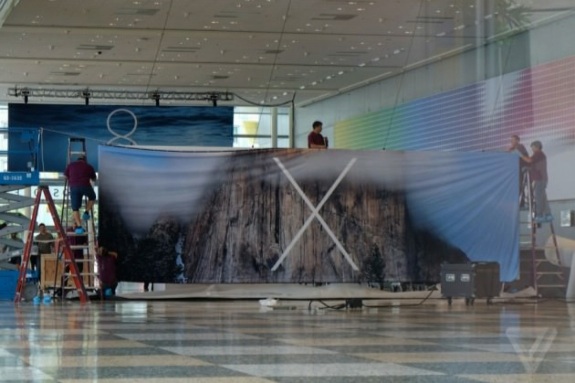 Apple's WWDC 2014 kicks off this Monday morning, and the company is hard at work getting the Moscone Center dolled up prior to showtime. One of the posters that is going up is the one for OS X 10.10, and it may have revealed the name of the next major Apple desktop operating system.
The banner, pictured above (credit to The Verge,) shows the El Capitan granite monolith in Yosemite. Apple has filed for the rights to the named OS X El Cap, OS X El Capitan, and OS X Yosemite. Of course, there's no way to know which name Apple will be going with until they make the announcement on Monday, but the banner certainly does narrow things down quite a bit, doesn't it?
Stay tuned for full WWDC 2014 coverage this Monday.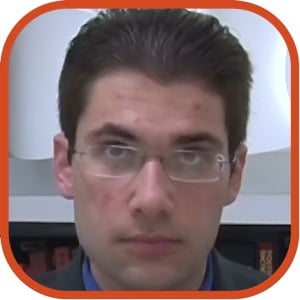 Posted by Ariel Levin-Waldman Categories: Apple, Cell Phones, Mods / Hacks, Software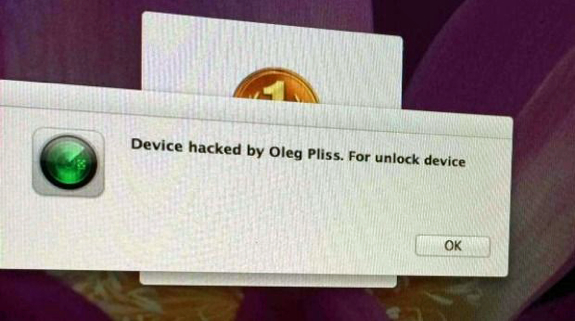 You've probably heard it by now. There are no viruses on Apple products. They don't run .exe files. They don't get hacked. It's the reason I usually use my iPad to do my banking (that, and a lack of questionable browsing history.) I used to believe that.
Well, now it looks like I have to confront the truth. In a series of cyber attacks that have swept Australia, iPhone users have been locked out of their devices and have received a message saying "Device hacked by Oleg Pliss. For unlock device, you need send voucher code by 100 usd/eur (Moneypack/Ukash/PaySafeCard) to email:lock404@hotmail.com for unlock."
According to Apple's support forums, the hack seems to operate through the "Find My Device" feature on Apple products, and it seems that the data may have been matched to an eBay breach that occurred earlier in the week.
People with a hacked device should immediately attempt to change their Apple ID credentials and set up multi-factor authentification.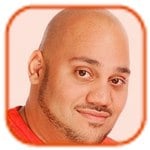 Posted by Andru Edwards Categories: Apple, PC / Laptop, Software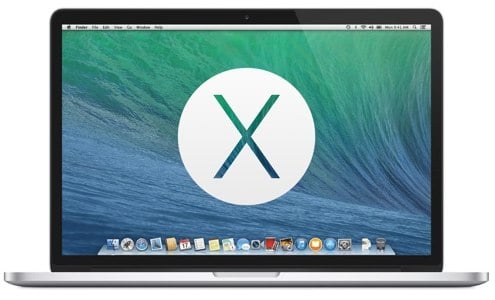 Apple just released the first OS X Mavericks 10.9.4 beta to developers just two weeks after the public release of OS X 10.9.3. No word yet on what changes are found in the new beta, but we're hoping that some of the Mac Pro (2013) niggles are fixed, as many who own the new, sleek Mac are complaining of issues with multi-monitor support since installing the last update.
Of course, Apple is also set to release the OS X 10.10 beta on Monday at WWDC 2014, so there'll be two OS X betas rocking at once.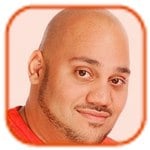 Posted by Andru Edwards Categories: Apple, Corporate News, PC / Laptop, Software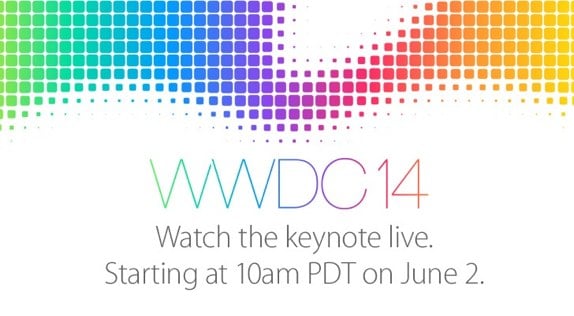 This morning Apple announced that it will be live streaming its upcoming WWDC 2014 keynote, which takes place on June 2nd at 10:00 am PDT. While Apple has streamed select events in the past, this one is interesting for a few reasons. First, Apple has not ever announced a live-streamed keynote this far in advance on its Web site. Secondly, the company has promised "exciting announcements" will be made. Of course, the company isn't giving anything away in advance, but it definitely wants not just the press watching--they want the average consumer and Apple fan to tune in and see what it's been working on. That would imply that there will be more than the simple developer-focused announcements.
Will you be watching? It'll be at 10:00 am PDT this Monday.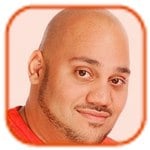 Posted by Andru Edwards Categories: Design, PC / Laptop, Software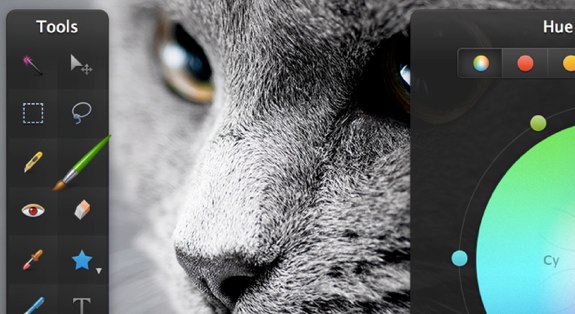 Pixelmator's newest update, known as Sandstone, is now live in the Mac App Store and brings with it some cool new features, one if which is a new Repair tool that'll automatically fix and remove blemishes from areas of of image that you paint over using the tool. You can even remove whole objects from a photo. Nice, right?
One thing we've always loved about Pixelmator is how inexpensive it is when compared to a tool like Adobe Photoshop, while maintaining a professional feature set. Also included in Pixelmator 3.2:
16-bits per channel support: 16-bits per channel support offers the flexibility to make color adjustments that go to extreme lengths while keeping the image color rich and vibrant.
Lock Layers: When creating large and complex compositions, layer locking makes it easy to protect layer content from any further changes so that you can freely edit the rest of your composition.
Convert Selection into Shape: A handy new feature that lets you quickly and easily create all kinds of shapes from any selection.
If you already own Pixelmator, you can grab the update for free in the Mac App Store. If not, you can purchase it for $29.99.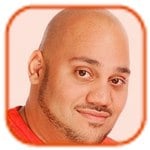 Posted by Andru Edwards Categories: Apple, PC / Laptop, Software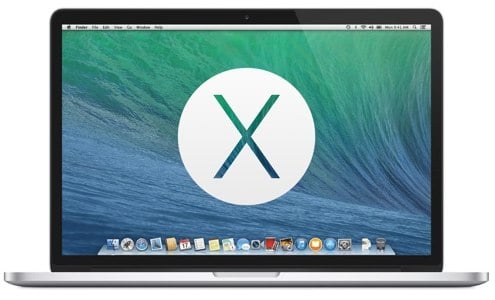 This morning Apple released OS X Mavericks 10.9.3, a big update that brings a couple of major new features to the desktop operating system. First, improved 4K display support, which allows easy Retina scaling on external ultra high definition displays. We've been using this functionality for a couple of months since it was included in the beta, and it works as expected. Rather than creating a ridiculously gigantic desktop where you could barely read text, instead you can choose to scale to a Retina mode that just makes everything nice and sharp.
Others will be happy to know that OS X 10.9.3 also features the return of the ability to sync contacts and calendars between a Mac and iOS devices over USB. Hit the Mac App Store to grab the update, and take a look at the full changelog after the jump.
Click to continue reading OS X Mavericks 10.9.3 released, includes Retina mode for external 4K displays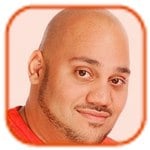 Posted by Andru Edwards Categories: Apple, Music, Software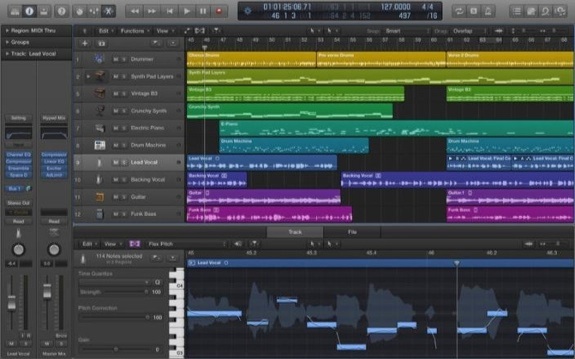 Apple has released a bug Logic Pro X update, bringing the music and sound editing app to version 10.0.7. At the forefront is much improved support for 12-core Mac Pro 2013 models (see our Mac Pro (2013) review) which now allows it to use up to 24 processing threads at a time. The step sequencer now should perform as expected when using Low Latency Mode, and import and export bugs have also been addressed. As for other new features, you can now copy automation info and paste it into Logic Pro X with the Marquee tool, and volume, pan, and effect info can be inserted into an automation track at the current playhead position. We've got the full changelog for you after the break.
You can get the update now if you already own Logic Pro X. If not, you can grab the app for $199.99 in the Mac App Store.
Click to continue reading Apple releases Logic Pro X 10.0.7: Here's what's new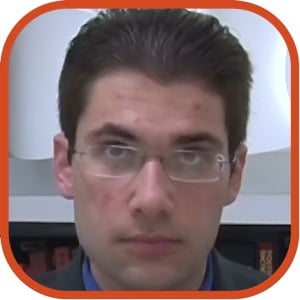 Posted by Ariel Levin-Waldman Categories: Corporate News, Software, Transportation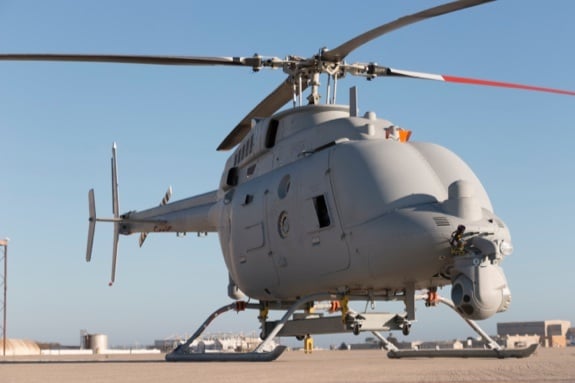 Everyone knows at least one guy who uses Linux. I don't use it myself, but I knew that one guy. He built all his PCs from spart parts, he knew the ins and outs of programming, he was a little bit of an anarchist (ok, more than a little). He fits the bill of the Linux user stereotype-- the young hobbyist and hacker.
But now Linux has a new user. The United States military. Oddly, if I were to describe the military in a few words, hobbyist and hacker would be the dead last words I picked.
Raytheon makes drone and missile systems for the United States. These systems used to run on the Solaris operating system, but the Navy has asked Raytheon to help make some code switches so that they can use Linux for their upcoming unmanned helicopter project, the Mq-8B Fire Scout.
The move is expected to create more intuitive controls for the new unarmed aerial vehicles and save money in the long run. The military originally held that open source software presented too great a security risk for defense applications. It seems that Linux has changed minds.
How do you feel about the Navy's choice to go open source? Chime in in the comments to let us know.
© Gear Live Inc. – User-posted content, unless source is quoted, is licensed under a Creative Commons Public Domain License. Gear Live graphics, logos, designs, page headers, button icons, videos, articles, blogs, forums, scripts and other service names are the trademarks of Gear Live Inc.