Posted by Jenni Burns Categories: Dessert, Snacks, Comfort Food, Recipes, Chocolate, Sugar, America, Baking,
About three years ago my family took the plunge and left white flour behind. We have switched from using white flour to using only whole wheat flour. It's been a slow process, I began with exchanging portions of white flour for wheat in recipes that called for all purpose flour. This slow change allowed our palates time to get used to the change in flavor and texture. Now we use almost 100% whole wheat in all our recipes. Most people who prefer the taste and texture of white flour, will be surprised that these cookies are made from 100% whole wheat flour. In fact my neighbor told me, "I think these are the best chocolate chip cookies I've ever eaten!" I adjusted this recipe from an old church cookbook from my childhood. These have definitely become a family favorite, but we try not to make them too often, you can't just eat one!
Click to continue reading Whole Wheat Chocolate Chip Cookies Recipe

Posted by Jenni Burns Categories: Side Dishes, Snacks, Recipes, Fruit, Organic, Vegan, Vegetarian, America, Slow Cooking,
I love this time of the year, when the weather starts to turn a little colder, and forces us indoors. I love the changing of seasons - it makes me feel creative, as there are so many different fresh food options with each season. In Washington, August through October is the season of bountiful apples, pears, plums, peaches, nectarines, and many other tree ripening fruits. I think that many people buy applesauce because, it's less expensive at the stores, but even more than that, they don't realize how easy it can be to make yourself. If you have apple farmers in your area, take a family trip and buy a box or two of apples, I think you will be surprised how much you will spend. The farmers in this area charge around $.40 a pound for seconds (perfectly edible apples that don't look perfect so they can't sell them in the stores, which are perfect for saucing). I love making applesauce because it makes the house smell delicious all day long. When I first started making applesauce a few years ago I had tried different recipes that all called for sugar. Every time I made the sauce I added less sugar until I realized, it doesn't need any! This is such a simple recipe and such great apple flavor. I try to make it a fun event for the kids as well, they get to help me sauce the cooked apples and of course they get to taste the fruits of our labor!
CROCKPOT APPLESAUCE
Ingredients:
As many apples as you can fit in your Crockpot, quartered (the best sauce is made of 2-3 different kinds of apples, varying in sweetness)
1/4 cup water
Dash of cinnamon to taste
Directions:
Wash and quarter apples, place in Crockpot.
Add water and cinnamon. Cover and let cook on low for 8-10 hours or high for 5-6 hours.
Towards the end I lift the lid and mash up a bit with a potato masher, that way I can see if it's ready or not. It's ready when the apples are very soft and mash easily with the masher, if there are still big chunks you need to cook the apples longer.
When the apples are ready, ladle the cooked apples into a food mill and sauce the apples, leaving behind the apple peels and seeds. If you don't have a food mill you can peel and core the apples and mash with a potato masher for a little chunkier sauce, but very pretty. Be creative with this, if you like more seasoning you can add some allspice or nutmeg, some people like to add sugar and lemon juice, I prefer less sugar.
I always freeze my applesauce, it's so easy. I just ladle the applesauce into quart freezer Ziplock bags and label, that's it! You can thaw in the refrigerator or in warm water if you need it to thaw more quickly, then place the sauce in a jar (or freeze it right in the jar, leaving a 1/2 inch of room at the top for expansion.

Posted by Jenni Burns Categories: Snacks, Recipes, Nuts, America, Dehydration, Roasting,
This is a recipe I got from the Nourishing Traditions cookbook. This cookbook is an amazing resource for traditional food preparations, I've gained a wealth of information on how the foods we eat break down in our system to provide us with the nutrients we need to be healthy. I love this simple recipe because while almonds are a very nutritious snack they are even better for you when prepared this way. When nuts are soaked overnight in a salt water brine then dried in a warm oven or dehydrator, they are easier to digest, and their nutrients more readily available. When the temperature is kept low for drying the nuts, the enzymes that are activated through the soaking stay in tact providing more nutrients than if they were roasted in a hot oven.
My whole family loves it when we make these, they are a yummy treat. The kids love helping me make them as well! As you can see from the photo, my little girl Guenna is being quite the little helper, moving the Crispy Almonds from the dehydrator tray to the airtight container. Check out the recipe after the break.
Click to continue reading Crispy Dehydrated Almonds Recipe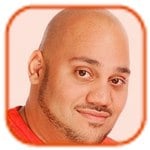 Posted by Andru Edwards Categories: Appetizers, Snacks, Comfort Food, Recipes, Grains, Vegan, Vegetarian, America, Frying,
With all of the crazy holiday and national recognition days out there, we love when there is one we can get behind whole-heatedly. Today just happens to be such a day, what with it being National Corn Fritters Day and all. I mean, is there anyone out there who doesn't enjoy these incredible morsels of yellow goodness?
In all seriousness, today is National Corn Fritters Day, so we've got a recipe for Southern Style Corn Fritters for you. Check it out after the jump.
Click to continue reading Happy National Corn Fritters Day!
Posted by Janie Franz Categories: Dessert, Snacks, Features, Recipes, Dairy, Baking, Parties,
No tea table should ever be without scones. If you haven't had one before, think of them as delicate, sweet biscuits. There are also lots of variations for making Devonshire Cream. This one is super easy.
SCONES
Ingredients:
2 cups flour
1 tbsp sugar
3 tsp. baking powder
½ tsp. salt
1/3 cup butter
1 egg, beaten
½ to 3/4 cup milk

Heat oven to 425 degrees. In a large bowl, mix together flour, sugar, baking powder, and salt. Grate the butter into the flour mixture and combine until it is the consistency of coarse corn meal. Add egg and ½ cup milk. Stir until a dough forms. If it is too dry, add more milk, a tablespoon at a time. Turn onto a floured board and knead 10 times. Roll out ½ inch thick and cut with a 2-inch cookie cutter. Put the scones on a greased baking sheet and brush with milk. Bake 12-14 minutes.

DEVONSHIRE CREAM:
Ingredients:
3 oz. cream cheese, softened
1 tbsp. sugar
1/8 tsp. salt
1 cup whipping cream
Preparation:
Cream sugar, cream cheese, and salt. Stir in whipping cream. Beat with an electric mixture until stiff. Refrigerate before using.
Posted by Janie Franz Categories: Snacks, Science, Food Trivia, Storage Tips, Fruit,
A recent study by the US Department of Agriculture found that the temperature you store watermelons has an effect on how much lycopene and beta-carotene they have. They found that storing watermelons at room temperature (70 degrees F) increased the lycopene the melon produced by 40 percent and beta-carotene up to 139 percent. The human body converts beta-carotene into vitamin A.
Also, they found that if you put that succulent melon in the fridge at 41 degrees F, it will start to decay within a week. But you can store them between 50 and 70 degrees for up to three weeks, letting these green packages continue to make nutrients that are good for your body.
It is suggested that you store the melon at these temperatures. Then chill your melon a few hours before your picnic or backyard barbecue. You'll see enjoy that refreshing cold watermelon that has come to mean summer for a lot of folks, and you'll get more nutrition with each juicy bite.
Posted by Janie Franz Categories: Snacks, Kosher Cooking,
Yes-sir, you can get organic in the cookie aisle. Once the boon of people with food allergies, organic cookies and other snacks are becoming more readily available outside of health food stores and in your regular supermarket. One manufacturer, Country Choice Organic, has a line of cookies that would be the envy of Grandma and stand tall along side of other cookie choices in your grocery store. They have six different flavors of sandwich cookies, including chocolate–not carob. They also have a line of soft-baked cookies that are familiar home baked ones: peanut butter, chocolate chip, and brownie, and several varieties of oatmeal. All are organic and Kosher, and many are wheat-free, egg-free, milk-free, and nut-free. Their newest versions are bite-sized snacking cookies in ginger snaps, vanilla wafers, chocolate chip, and iced oatmeal.
Sales-wise, organic cookies have increased 29 percent this year alone, while regular store cookies have declined by 3 percent. Obviously, consumers are seeking out organic products wherever they can, even in their sweet treats.
© Gear Live Media, LLC. 2007 – User-posted content, unless source is quoted, is licensed under a Creative Commons Public Domain License. Gear Live graphics, logos, designs, page headers, button icons, videos, articles, blogs, forums, scripts and other service names are the trademarks of Gear Live Inc.