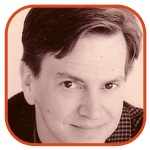 Posted by Tom Mason Categories: Editorials, Movies, DC Comics,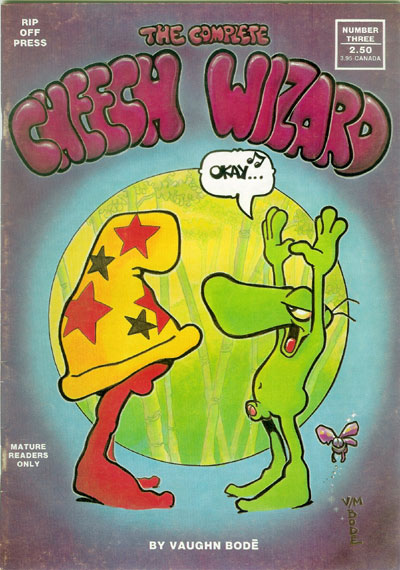 With all the talk of DC's big reboot, I thought it would be interesting to take a look at something Grant Morrison, Mark Waid, Mark Millar, and Tom Peyer put together for DC back in 1998: Superman 2000. And it was. I would totally read these comics.
Now let's see what else can be read:
Euro: I always get a kick out of it when someone reads their first graphic novel. Karen at the Euro Crime blog (a terrific blog for crime fiction) read a Doctor Who graphic novel. Her verdict: "looks beautiful but doesn't take long to read!"
Halloween: It's never too early to talk about The Halloween Legion, a new project from Martin Powell.
Bambi: It wasn't always a classic of children's literature as some might suspect. The Storyboard blog at the Walt Disney Family Museum breaks it down. Bonus: rabbit death.
Click to continue reading Weekend Reading: Reboots, Disney, Superman and Cheech Wizard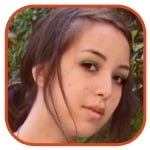 Posted by Robin Paulson Categories: Movies, DC Comics,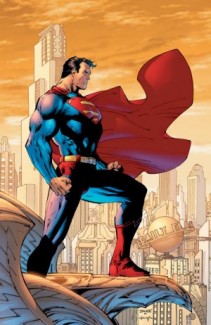 Despite the fact that JJ freaking Abrams is practically handing himself on a plate to Warner Bros. for the next Superman movie, the film giant is putting the Man of Steel on hold.
Sources are saying that the studio has halted any production with the character because of a legal dispute concerning co-creator Jerry Siegel's heirs. Well, there's also the fact that Bryan Singer's Superman Returns didn't fare as well at the box office as the execs were hoping.
With everyone and their mother (Kevin Smith, the Wachowski brothers, Mark Millar, and McG are all rumored to have thrown their hats into the ring) vying for the coveted script and directing positions, it's considerably understandable as to why Warner Bros. needs some time to process what they'll do with the franchise.
I say that while still feeling impatient at the same time—solve the legal problems (as if they don't have enough money) and pick someone already! Well, as long as it isn't McG; I fear seeing anyone from The O.C. or Charlie's Angels casted as Lois.
Read More

| io9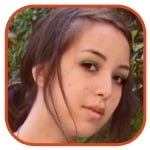 Posted by Robin Paulson Categories: Movies, Marvel Comics,
The Kick-Ass presents keep coming so fast, I feel like it's Christmas already! First we saw the posters, now we finally get to see the teaser trailer for the film adaptation of Mark Millar's and John Romita, Jr.'s comic of the same title.
Seemingly pulled straight from the first few pages of the initial issue, director Matthew Vaughan translated the comic to film quite masterfully. Let's hope the same applies for the rest of the movie!
The only thing that concerns me is that I'm still not buying Superbad's Christopher Mintz-Plasse as Red Mist—are you?
Read More

| Comic Book Resources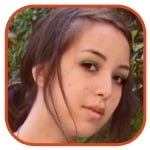 Posted by Robin Paulson Categories: Movies, Marvel Comics,

Lionsgate provides a nice treat for fans of Mark Millar's and John Romita, Jr.'s Kick-Ass, unmasking four posters for the film adaptation.
Instead of touting the actors—which include Nicolas Cage, Superbad's Christopher Mintz-Plasse, and Chloe Moretz—the posters (seen after the jump) brandish the characters' real names as well as their crime fighting alter egos. Placed next to each other (like the comics' "Umpteenth Printing" variant), the title of the film appears in large block letters in the background.
Directed by Matthew Vaughn, the film hits theaters April 16, 2010.
Click to continue reading Lionsgate Releases Kick-Ass Posters
Read More

| IGN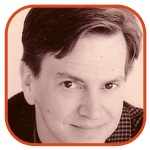 Posted by Tom Mason Categories: Reviews, Marvel Comics,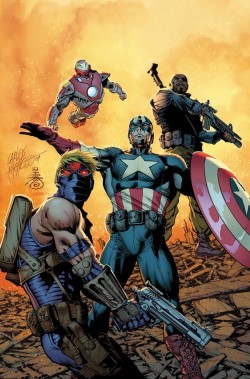 This issue was a test for me. I'm not up on my current Marvel continuity and even if this was a Double Jeopardy round I don't think I could tell Ultimate Avengers from Dark Avengers or even The Avengers with Patrick McNee and Diana Rigg. I prefer Marvel's weirder mini-series and one-shots these days, whether it's Marvel Apes, Marvel Zombies or the new Strange Tales.
So when this first issue came out, I thought I'd pick it up as a test. Will this issue seem like so much super-hero hieroglyphics that I'd need a Rosetta Stone of Continuity to keep up? Or will I be able to just leap into it and be entertained? In other words, how quickly will I have to go to the Wikipedia to figure out what's going on?
The answer: I didn't need Wikipedia at all. Yeah, Fury now looks a lot like Samuel L. Jackson (that's the power of a multi-picture movie deal in the Marvel Universe), Carol Danvers (the one-time Ms. Marvel back when Mark Millar was in diapers) is now the director if S.H.I.E.L.D. Hawkeye is not only carrying a gun (yup), he's now looking like some kind of ninja warrior in an outfit from a bad 1980s-era comic, wearing a mask that looks like he stole it from Bug's Fourth World Kirby closet. Oh, and Tony Stark now looks like the current Robert Downey, Jr. and drinks and parties like the old Robert Downey, Jr.
Click to continue reading Ultimate Comics Avengers 1: Mark Millar & Carlos Pacheco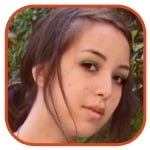 Posted by Robin Paulson Categories: Reviews, Marvel Comics,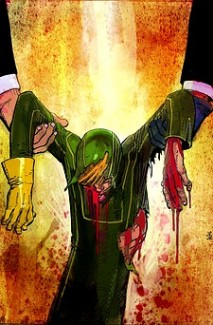 After keeping its fans in long anticipation, Kick-Ass #7 finally jump starts the series from a long four-month hiatus, delivering an issue that pushes its own envelope of drama and brutality. With a plate full of fan complaints concerning the neglect of a timely released issue, creators Mark Millar and John Romita Jr. answered the patience-stolen outcries by following last issue's cliffhanger through an electrifying climax.
Issue seven bursts through the gates from Red Mist's betrayal, revealing Kick-Ass's partnership with him as just an elaborate plan to trap the father/daughter team of Big Daddy and Hit-Girl. What follows next is a slew of teeth-clenchingly painful scenes and yes, some much needed ass-kicking to celebrate.
Cornered by the series' thus-far villain, John Genovese and his crime organization, we see Hit-Girl make an attempt to turn the tables with shameful consequences and Dave Lizewski at his most defeated, providing us with a literally balls-out torture scene. We also experience the painful demise of Big Daddy, which in turn finally answers the long-awaited question of what the heck is in that damn case of his. What's revealed only fuels the issue's skillful storytelling and drives us to see the core of more believable humanism that sets Kick-Ass from other exaggerated comics that feature costumed heroes—the "what-if?" question of Average Joe paired with heroic drive.
Click to continue reading Kick-Ass Returns From Long Hiatus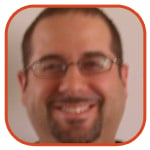 Posted by David Torres Categories: Editorials, Reviews, Marvel Comics,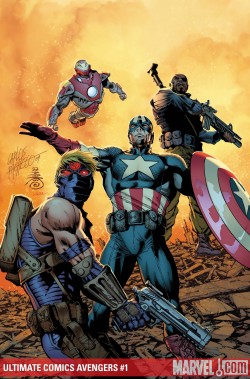 Addendum: The writer of the following article regrets the oversights that were made while writing this post - both comic book and political related. The writer intends to be more careful in the future to adhere to the core subject of Comix 411, which is comic books, and not personal political opinion. Thank you.
Rating: *** 1/2*
The relaunch of the Ultimate Universe continues with Ultimate Comics Avengers. There have been three separate Ultimate Avengers series (then known just as The Ultimates). I read and enjoyed the first series, which was written by Mark Millar, who is also the writer of this new series. Since the premiere of that first series and the recent mini-series Ultimatum, numerous characters have died including: Wasp, Hank Pym, Black Widow, the Scarlet Witch, and Quicksilver. The remaining members of the team will make up the current team: Captain America, Iron Man, Hawkeye, Thor, and Nick Fury.
Before I give my review of this issue, I want to give a little back story on my feelings about Mark Millar. I made a conscious decision not to pick up The Ultimates after the second series. Why? Because of Mark Millar's political beliefs. Many creators within the comic book world are liberal - which is fine, but I think that Mr. Millar leans more to the left than a liberal. I think he's a communist.
Click to continue reading Marvel Comics Review: Ultimate Comics Avengers #1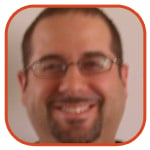 Posted by David Torres Categories: Editorials, Marvel Comics,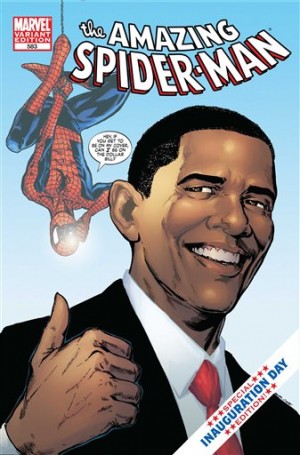 On a link from the Drudge Report, the website breitbart.com is reporting that in an upcoming issue of "Amazing Spider-man," President-Elect Obama will be making an appearance. Peter Parker attends the inauguration to take some pictures and while there springs into action as Spider-man and punches out an impostor attempting to pose as Obama. I think it's The Chameleon from the page posted on the website. This really annoys me!
People are entitled to have their political opinions. If you are a writer or an artist, you are free to incorporate your views into a story if you wish. If you are a liberal, that's fine. I live in New York, so I have a lot of liberal friends and family members. What pisses me off is that there is no balance when it comes to incorporating politics into comic book stories.
Click to continue reading Liberal Politics and Comics
© Gear Live Media, LLC. 2007 – User-posted content, unless source is quoted, is licensed under a Creative Commons Public Domain License. Gear Live graphics, logos, designs, page headers, button icons, videos, articles, blogs, forums, scripts and other service names are the trademarks of Gear Live Inc.