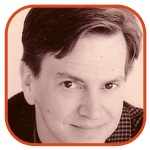 Posted by Tom Mason Categories: Action Figures, Editorials, Reviews,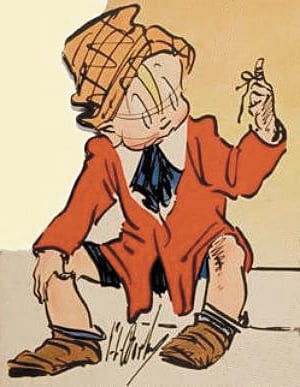 Looking for something to get your comic book fan for the Holidays? It's a tricky business. Comic book fans often have the stuff you'd want to give them or may not like the thing you want them to have. So it requires a very thoughtful approach. Here are some places to help you out.
Action Figure Times has listed their Top 10 Christmas gifts for action figure fans. #1? Captain Action, simply one of the greatest action figures of all time.
Forces of Geek has unleashed their Holiday Gift Guide.
And John Scalzi's reader-driven gift guide is essential for finding stuff that's off the beaten path.
The grand master of all holiday gift guides is, of course, Tom Spurgeon at The Comics Reporter. His is full of win.
Click to continue reading Give the Gift of Comics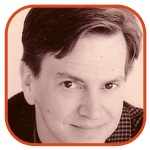 Posted by Tom Mason Categories: Editorials, Movies, Reviews, Television, DC Comics, IDW Publishing, Marvel Comics,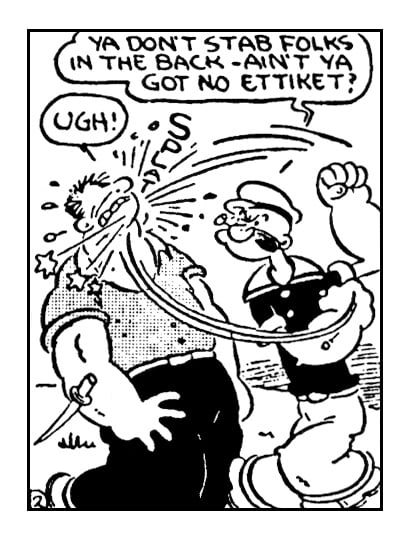 I was saddened to hear about the recent death of comics historian Bill Blackbeard. Tom Spurgeon had recently written about him and how he deserved a spot in the Eisner's Hall of Fame this year. That prompted me to (1) agree immediately with Tom and then (2) write about my own dealings with Mr. Blackbeard.
I didn't know that by then he had already passed. Tom has the best obituary, if such things can be defined by that term.
Fantagraphics' Gary Groth shares some personal memories plus tributes from others.
Sparkplug has an interview with him from a while ago that's first rate.
What a heartbreaker. The guy literally and single-handedly saved newspaper comics from the shredder of history.
Let's see what else is out there:
Click to continue reading Weekend Reading: Blackbeard, Superman, Toth & Guindon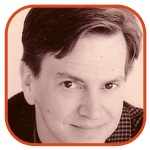 Posted by Tom Mason Categories: Editorials, Movies, DC Comics, Dynamic Forces, IDW Publishing, Independent, Marvel Comics,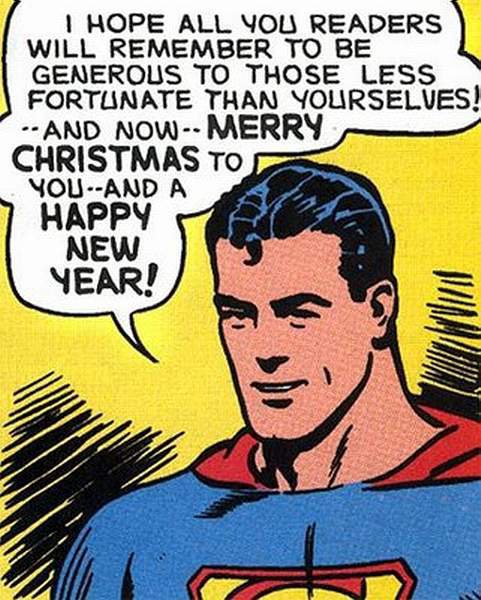 The War on Christmas is nearly done for another year, and there's just enough time left for the War on New Year's. Let's see what you should be reading this week:

Joe: This is simply a great, honest and open interview with Joe Casey, comic book writer/creator and co-creator of Ben 10. Perfect holiday reading from interviewer Tom Spurgeon at The Comics Reporter.

Thor: So there's some controversy from an all-white group that's upset that Marvel has cast an actor of color to play a Norse God in Thor. Ricky Sprague at Project Child Murdering Robot has a thought or two.

Polly: Animator Michael Sporn is happy that Dean Mullaney's new book has arrived (as am I). Polly and Her Pals: the Complete Sunday Comics 1925-1927 comes from Dean's The Library of American Comics via IDW.
Click to continue reading Weekend Reading: Joe Casey, Thor, Dr. Spektor and Drew Friedman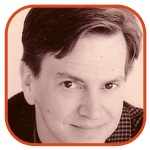 Posted by Tom Mason Categories: Editorials, Dark Horse Comics, DC Comics, IDW Publishing,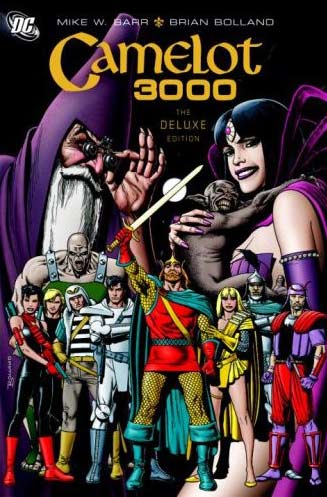 Prince William has finally picked a bride, Kate Middleton, the only girl in London without a tattoo of an old boyfriend's name or an upskirt photo on the internet. It's a terrific moment for the Royal Family and for journalists who can postpone writing about the economy for a few more months.

But now you have some hard choices to make. You're a comic book fan and a fan of the Royals. So what can you give them as the perfect wedding gift? Yes, you could get them something spectacular from Harrods, but won't the rest of England be doing that? And do they really need a new toaster or some monogrammed tea cozies?

You can't go wrong with comics. It's the universal language, especially if your universe's language is in the US, Canada, Australia and the UK. So don't panic. Here are some friendly comic book choices. Pick the right gift and you might even get a knighthood. Apparently they give them out like tiny Cadburys at Halloween.

King Aroo (Library of American Comics/IDW): The comical and fantastical adventures of a different kind of king, by the acclaimed cartoonist Jack Kent. Dean Mullaney and his crew have put together an awesome book that both Royals can enjoy while their bodyguard reads it to them.
Click to continue reading Comic Book Gift Suggestions For Prince William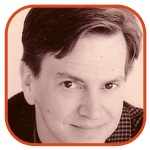 Posted by Tom Mason Categories: Editorials, IDW Publishing,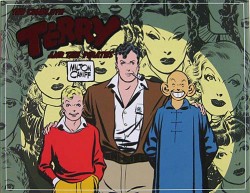 Writer, Marketer and all-around Good Guy Beau Smith has been announced as the new Director of Marketing for IDW's Library of American Comics imprint. LOAC's Creative Director is Dean Mullaney and it's not the first time these two have worked together; Beau was Marketing Director for Dean's Eclipse Comics back in the 1980s.
The Library of American Comics specializes in archival reprints of some of the best comic strips ever, including Dick Tracy, Terry and the Pirates, Rip Kirby, Bringing Up Father, Little Orphan Annie, King Aroo, Bloom County, The Family Circus, Li'l Abner, and Archie. They've even won a couple of Eisner Awards for their quality work. I love their Noel Sickles book and I can't wait for the one on Alex Toth.
Click to continue reading Comic Book Jobs: Beau Smith Gets Library Card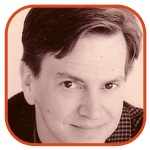 Posted by Tom Mason Categories: Editorials,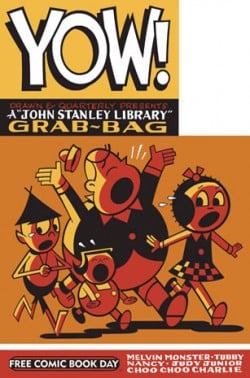 It's here! Saturday, May 1 is Free Comic Book Day! My favorite day of the year! Okay, not really my favorite day of the year, but any day you can get some free comics has to feel like an extra birthday, right? A lot of publishers are producing some great stuff to pick up, but here are the six that I'm most looking forward to:
Library of American Comics #0 (IDW)
Eisner Award-winning Editor Dean Mullaney is an old friend who does great archival work over at IDW. If he published Milton Caniff's old shopping lists I wouldn't be able to hit Amazon's "add to shopping cart" button fast enough. This special preview comic has 32 pages of excerpts from upcoming collections of Archie by Bob Montana, Secret Agent Corrigan by Al Williamson, Blondie by Chic Young, The Complete Bloom County Library by Berkeley Breathed, Rip Kirby by Alex Raymond, Polly and Her Pals by Cliff Sterrett, Dick Tracy by Chester Gould, and Little Orphan Annie by Harold Gray. This looks like a great introduction into some good old stuff.
Toy Story (Boom! Kids)
I'm biased here because I have kids and they love Sheriff Woody and Buzz Lightyear. With Toy Story 3 popping up this summer, BOOM Kids! is ready to hand out some all-new adventures by Jesse Blaze Snider and Nathan Watson. I'm in because I already get the regular comics and their other Pixar stuff, so I'm a little OCD about this.
Click to continue reading Free Comic Book Day: John Stanley, Jim Shooter And The Last Airbender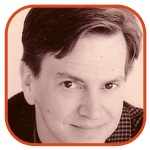 Posted by Tom Mason Categories: Reviews, Independent,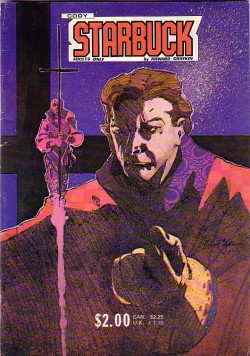 Mike Friedrich was one of the talents of the 1970s and 1980s who changed the comic book business for the better. Dean Mullaney, Phil Seuling, Bud Plant and several others belong on that list as well as several people I'm forgetting. Mike started out as a comic book fan, became a freelance writer for DC and Marvel, transitioned to publishing with his own company (Star*Reach) and later became an agent, turning Star*Reach into an agency representing artists and writers. As a freelancer, he knew well the contracts (and contractual problems) at the major companies. As a publisher he provided an alternative venue for creators to pursue projects DC and Marvel either didn't want or wouldn't let the creators own. That may not sound like a big deal, but back in the day if you wanted to tell stories outside of the standard Marvel-DC superhero template, or found yourself on the outs with those two companies, you had almost no alternatives until Star*Reach and Eclipse came along.
When Friedrich became an agent he was able to turn his experience loose on behalf of other creators to negotiate better deals. I've read comics Mike wrote, I've read comics that he published, and a couple of times I've been across the virtual negotiating table from him. [I won't name names, but at the initial Ultraverse Founders conference in Scottsdale AZ, he quite rightly had his client wait in the hall while he finished negotiating via phone his client's UV contract. My job at the time was to nod sycophantically and supervise the snack trays for the conference; Dave Olbrich did the actual nuts and bolts negotiating.]
Click to continue reading Forgotten Comics: Howard Chaykin's Cody Starbuck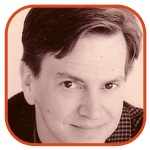 Posted by Tom Mason Categories: Interviews, IDW Publishing,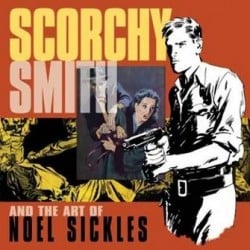 Dean Mullaney is one of the true pioneers of comic book publishing and, I confess, an old friend. He launched Eclipse Comics, one of the first comic book companies that specialized in not only giving creators a refuge from the corporate underwear heroes at DC and Marvel, but also in giving them ownership of their creations. Eclipse folded back in the early '90s and Dean disappeared into non-comics pursuits (as everyone in comics knows, once you leave the industry for something else, you disappear).
Now Dean's back at the helm of the Library of American Comics, a series of classy comic strip reprint hardcovers he's designing and editing for IDW. In his first year back, he won the Eisner Award for "Best Archival Collection" for his collection of Milton Caniff's Terry And the Pirates. I caught up with him at the end of last year and asked him to spill about my favorite book of his, "Scorchy Smith And The Art of Noel Sickles." Naturally, I strayed off-topic, too.
Click to continue reading Q&A: Dean Mullaney on Noel Sickles, Milton Caniff and Eclipse Comics
© Gear Live Media, LLC. 2007 – User-posted content, unless source is quoted, is licensed under a Creative Commons Public Domain License. Gear Live graphics, logos, designs, page headers, button icons, videos, articles, blogs, forums, scripts and other service names are the trademarks of Gear Live Inc.