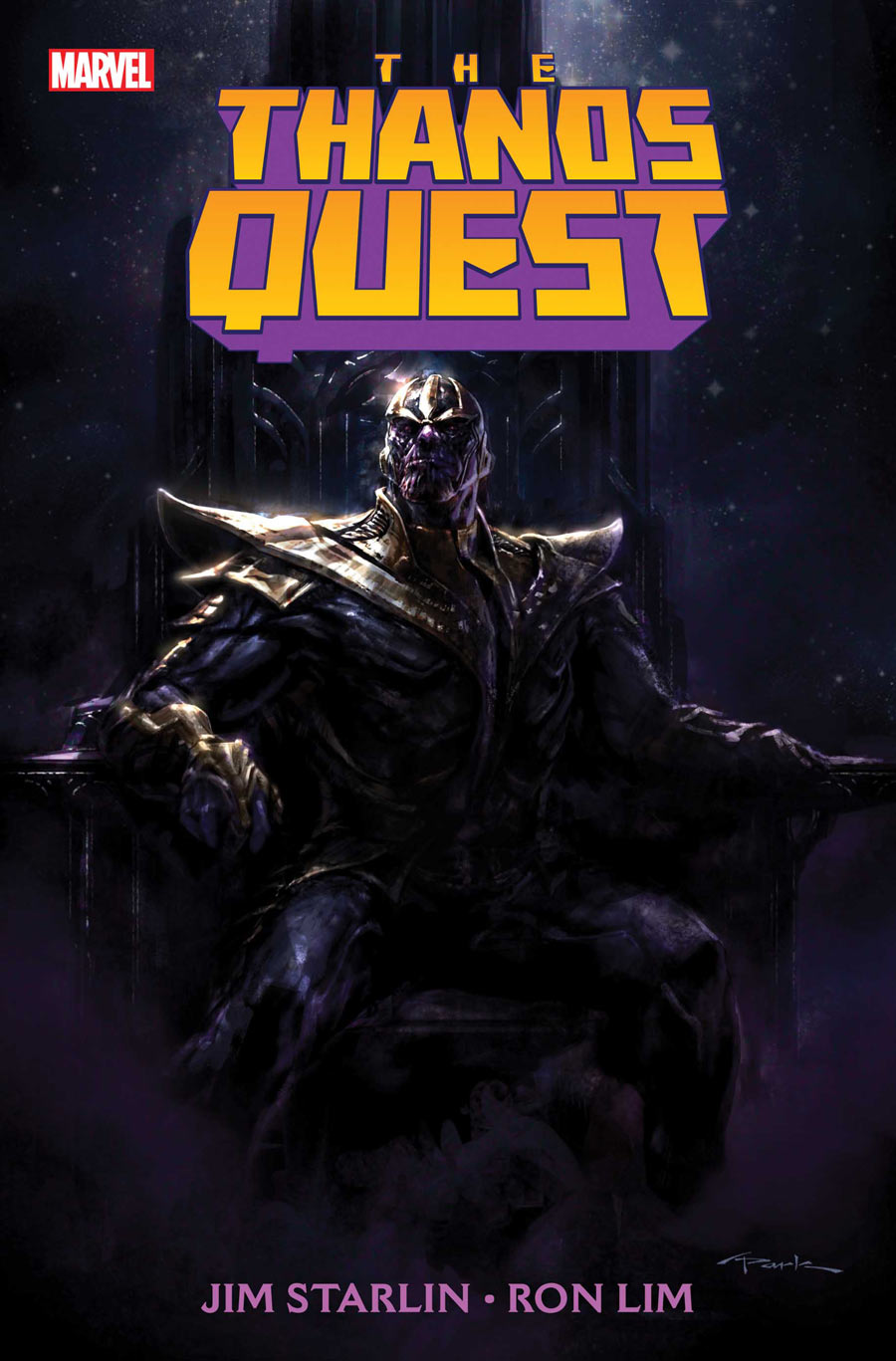 "How weird is this? The Thanos Quest, a comic Ron Lim and I did more than two decades ago, is this past month's #1 best selling comic. All it takes is a little film exposure, apparently."
- Jim Starlin, writing on his Facebook Timeline
Be sure to check out our other notable quotes!
[Artwork: The Thanos Quest]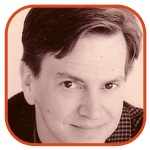 Posted by Tom Mason Categories: Editorials, Television, DC Comics, Marvel Comics,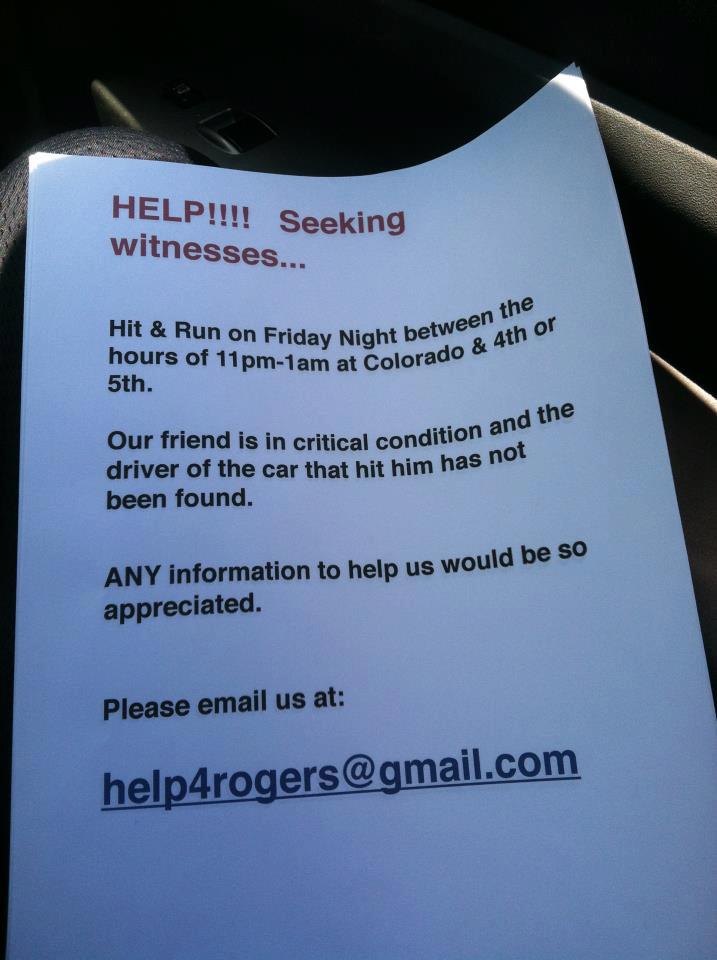 You've probably seen this all over the internets, but a little more won't hurt. Veteran comic book writer Roger Slifer was hit by a car this past weekend.
Roger worked for both DC (where he created Lobo) and Marvel (where he worked on Avengers and Marvel Two-In-One), and later produced and/or story-edited the TV shows Jem And The Holograms, Transformers, Street Fighter and others.
Here's the story, as reported by Flint Dille:
"Roger Slifer is in intensive care after being run over in a hit and run on Friday Night around 1:00. We had originally thought of keeping this quiet, because Roger is a fairly private guy, but as word is out and time might be of the essence if we're going to find the hit-and-run driver, I'll post what I know.
Click to continue reading Roger Slifer Could Use A Hand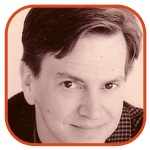 Posted by Tom Mason Categories: Editorials, Movies, Television, DC Comics, Marvel Comics,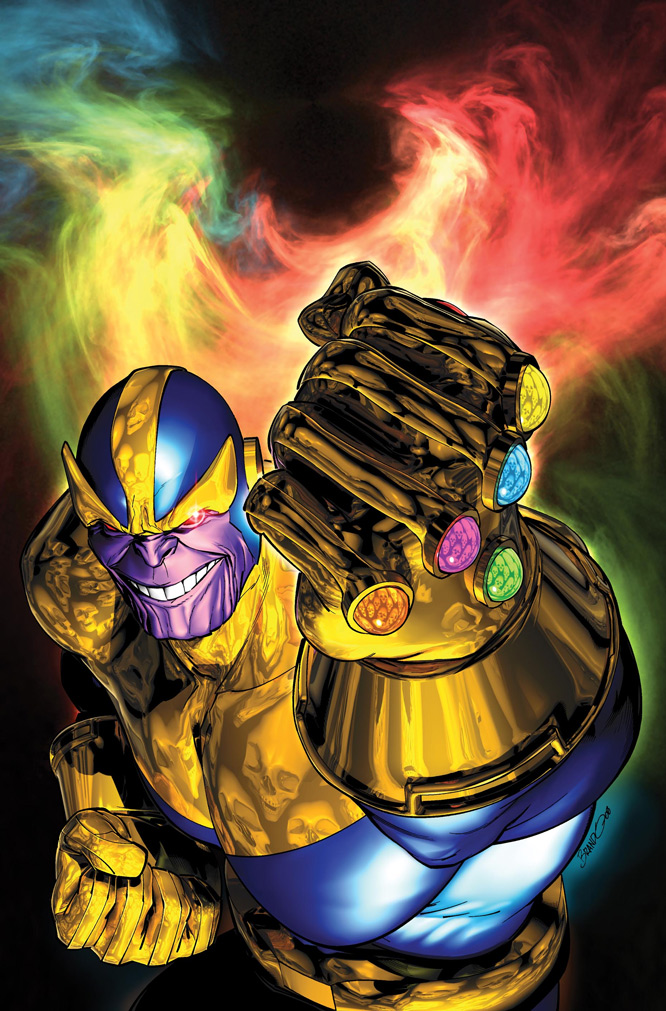 A friend of mine has a bet that The Avengers' will gross $2 billion (with a "b") by the end of the year, so I guess we're all still talking about Earth's Mightiest Heroes.
If you're still talking about them, Longbox Graveyard looks at Thanos and The Infinity Gauntlet.
Then LG's honcho Paul O'Connor passes along this link with everything you need to know about Thanos.
Alan Moore, critical of movies made from his comics, is writing his own movie, which I hope someone adapts into a comic.
It's never too late to read a story or two from Don McGregor about his father.
My pal Steven Thompson has been streamlining his collection and just recently posted a bunch of great bargains at Booksteve's Bookstore: Kirby, Captain Marvel, Robert Crumb, Superman, Batman, Wonder Wart-Hog...you can't go wrong!
Click to continue reading Weekend Reading: Avengers, Alan Moore and Don McGregor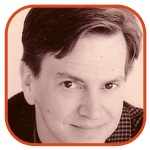 Posted by Tom Mason Categories: Editorials, Movies, DC Comics, Marvel Comics,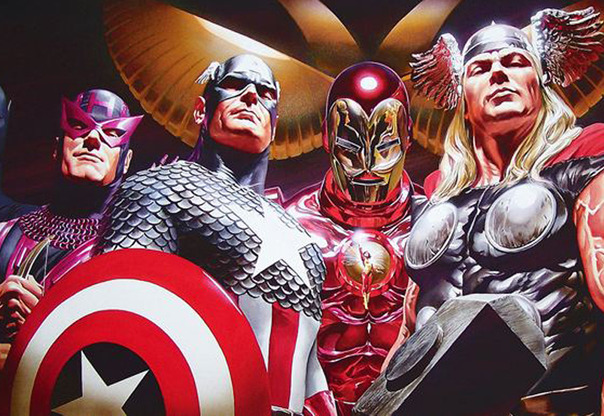 Everyone is still talking about Joss Whedon's The Avengers.
Emmy-winning writer/producer/director Ken Levine got a kick out of The Avengers, but it's not his favorite comic book movie.
The Avengers is now the third highest-grossing US movie of all time.
And they're even screening it on the International Space Station
Click to continue reading Weekend Reading: Avengers, Beau, Gareb And The Ultraverse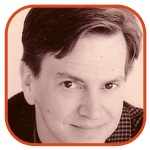 Posted by Tom Mason Categories: Editorials, Movies, Reviews, Independent, Marvel Comics,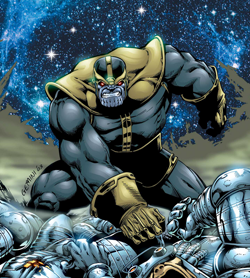 Next week, we'll all be talking about Men In Black III, but this week was still a lot of chatter about Joss Whedon's The Avengers. Let's hit that:
Avengers creators assemble! Here's a short but excellent interview with Jim Starlin, courtesy of Hero Complex and Geoff Boucher. It's super-spoilery so if you haven't seen the movie yet, don't click!
And speaking of Avengers, here's writer Lance Mannion's review, titled "The Romance Of Tony Stark."
Tim at Balloon Juice views The Avengers: "It's a Whedon movie, and quite a good one. Every other line of dialogue could end up on a t-shirt, characters come across as layered and real, conflicts involve profound philosophical differences where it is only sometimes clear who has the 'right' side of it, and one or more title character will have a very near-death experience."
Click to continue reading Weekend Reading: Avengers, Starlin, Finger and Bagge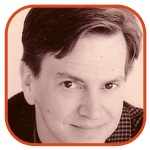 Posted by Tom Mason Categories: Editorials, Movies, Reviews, Marvel Comics,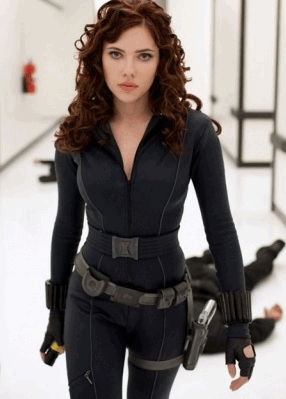 Another sad week as noted comic book artist Ernie Chan passes away. As always, Mark Evanier has the best obituary, if ever an obit can be categorized that way.
Amanda Marcotte takes a look at The Avengers movie, specifically the male reviewers and their reactions to The Black Widow.
Another good catch by Daniel Best at 20th Century Danny Boy: a tale of stolen artwork involving Joe Simon and the FBI.
Comedy writer Paul Laikin (he wrote for MAD Magazine and was editor of Marvel's Crazy) has passed away.
And speaking of MAD Magazine, I've never met anyone who didn't like Don Martin's work. Here's a nice piece in honor of his birthday.
Click to continue reading Weekend Reading: Avengers, Joe Simon, And Don Martin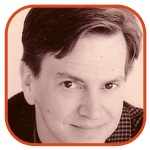 Posted by Tom Mason Categories: Conventions, Editorials, Movies, Television, Independent,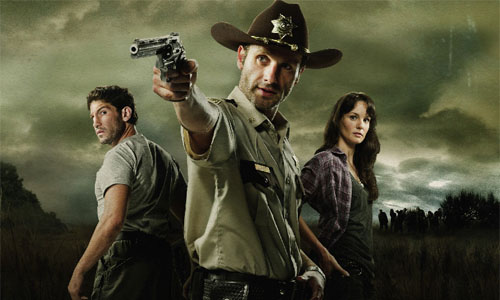 Regular readers know how much I love the craigslist, the big box store of odd comic book jobs, and this week is no exception!
Some producers in New York are looking for an "American Comic Book Geek" for a Japanese TV program promoting the new Avengers movie.
A new band in Manhattan called The Super Friends needs a bass player.
Are you an actor who wants to be in a superhero hip-hop music video? "The actor does not have to rap, just act."
Click to continue reading Comic Book Jobs: Checking Out Craigslist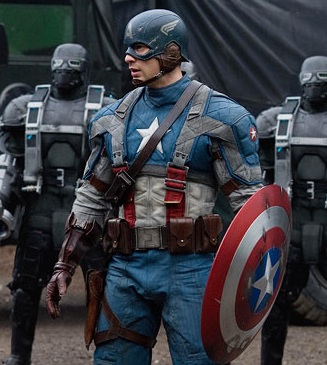 And so it begins!
Marvel Comics, the Marvel Comics in White Plains, NY that works out of the Disney Publishing offices, is looking for a Designer to join the Disney Consumer Products team, in the Disney Publishing Worldwide division.
You'll need 3+ years of book design experience with the usual get-along and problem-solving skills.
And here's what you'll be working on:
Marvel Origins (Evergreen) Design work of future picture books, readers, an 8x8s, including increasing pub plans of titles based on origins original art work.
Marvel (Movie-Tie-ins) Design work of increasing pub plans for future releases: Captain America, Avengers, and Spider-Man.
Click to continue reading Comic Book Jobs: Marvel Comics (White Plains)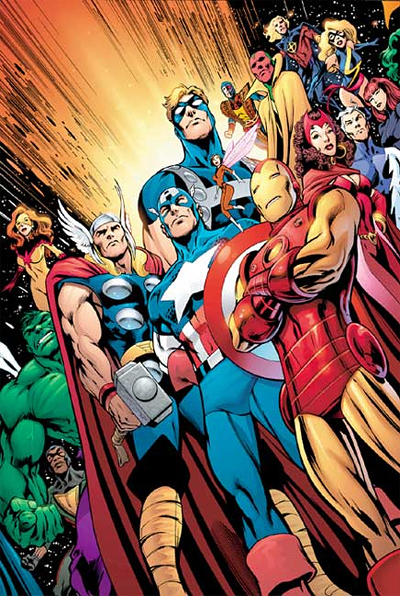 HOLLYWOOD, CA - Call it "Avengers Reassembled!"
Marvel Comics today announced that even though their new all-star superhero movie The Avengers won't debut in theaters until 2012, they will reboot it for 2013.
Said Avengers executive producer Avi Arad, "It's important to get an early jump and stake out our release dates." He added that the easiest way to do that and guarantee another hit movie for for the company is to remake a movie that's almost certain to be a hit.
Marvel's rationale is borne out by the facts of movie production and audience tracking. "Word of mouth on the first Avengers movie is Snakes On A Plane huge," Arad said. "But we've got superheroes."
Arad added that by the time the first Avengers film debuts in theaters and appears on DVD, enough people will have seen it that they will be clamoring for something new. But they'll also want something that's familiar and reliable so they don't feel like they've wasted the price of a movie ticket.
Click to continue reading Marvel Reboots The Avengers Movie For 2013!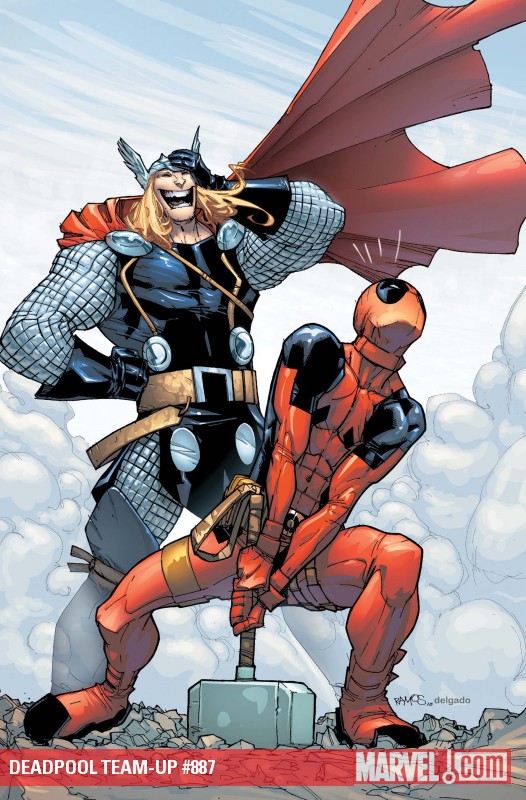 Marvel Studios, the movie-and-TV division of the vast Marvel Comics empire, is on the prowl for a new season's worth of interns.

These are part-time, unpaid positions, 20-30 hours per week and involve things like script coverage, internet and comic book research, "typical office duties," and quick errands (I'm guessing coffee, dry cleaning and picking up comics at the LCS on Wednesdays).

But since this is part of Marvel, you'll be reading early scripts for Marvel's upcoming movies and shows, reading comic books and surfing the interwebs. How bad can any of that be?

Marvel Studios is responsible for for the Iron Man, The Incredible Hulk, Spider-Man, X-Men, Fantastic Four movies, as well as the upcoming Avengers and Thor so there's really no cooler place to want to work right now. Departments looking for interns include: Film Development, Marketing, Legal, Animation and Interactive.
Click to continue reading Comic Book Jobs: Marvel Studios Interns
© Gear Live Media, LLC. 2007 – User-posted content, unless source is quoted, is licensed under a Creative Commons Public Domain License. Gear Live graphics, logos, designs, page headers, button icons, videos, articles, blogs, forums, scripts and other service names are the trademarks of Gear Live Inc.