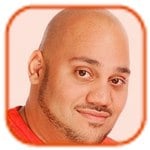 Posted by Andru Edwards Categories: Movies, Marvel Comics,
The long-awaited trailer for Thor: The Dark World is finally here, offering a look at the main characters in the film, like Malekith (played by Christopher Eccleston.) Thor: The Dark World hits theaters on November 8, 2013.
Just as Marvels "Thor: The Dark World" continues the big-screen adventures of Thor, the Mighty Avenger, as he battles to save Earth and all the Nine Realms from a shadowy enemy that predates the universe itself. In the aftermath of Marvels "Thor" and "Marvels The Avengers," Thor fights to restore order across the cosmos…but an ancient race led by the vengeful Malekith returns to plunge the universe back into darkness. Faced with an enemy that even Odin and Asgard cannot withstand, Thor must embark on his most perilous and personal journey yet, one that will reunite him with Jane Foster and force him to sacrifice everything to save us all.
Check out the trailer after the break!
Click to continue reading Thor: The Dark World trailer [Video!]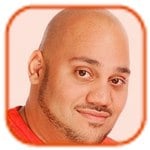 Posted by Andru Edwards Categories: Television, Marvel Comics,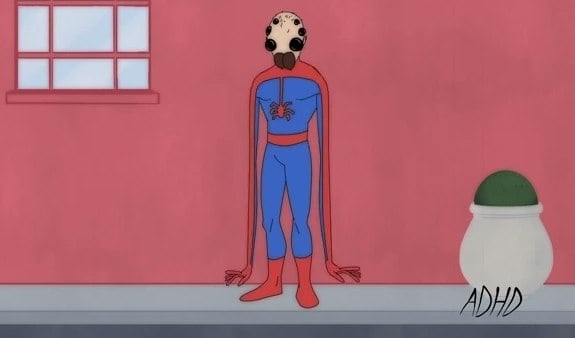 Look, Peter Parker may be a wimpy nerd and not so superhero-like, but just be glad that the majority of his spider powers are internal. Scientifically-accurate Spider-Man is an alternate take on what the spiderfication of Mr. Parker could have looked like if were moer true to form. You know, stuff like extra eyes, a bunch of hair, and webbing coming out of a different orifice. Check out the video below for a hilarious look at Scientifically-accurate Spider-Man. Just put the kids to bed first.
Click to continue reading Scientifically-accurate Spider-Man is gross [Video!]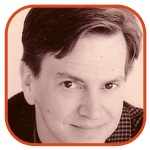 Posted by Tom Mason Categories: Action Figures, Editorials, Reviews,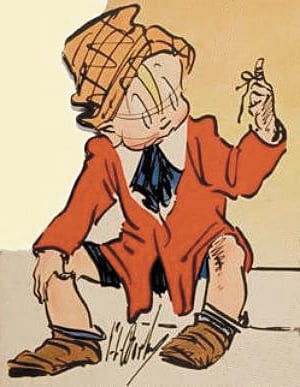 Looking for something to get your comic book fan for the Holidays? It's a tricky business. Comic book fans often have the stuff you'd want to give them or may not like the thing you want them to have. So it requires a very thoughtful approach. Here are some places to help you out.
Action Figure Times has listed their Top 10 Christmas gifts for action figure fans. #1? Captain Action, simply one of the greatest action figures of all time.
Forces of Geek has unleashed their Holiday Gift Guide.
And John Scalzi's reader-driven gift guide is essential for finding stuff that's off the beaten path.
The grand master of all holiday gift guides is, of course, Tom Spurgeon at The Comics Reporter. His is full of win.
Click to continue reading Give the Gift of Comics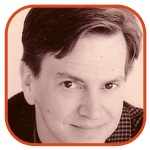 Posted by Tom Mason Categories: Editorials, Reviews, Television, DC Comics, Marvel Comics,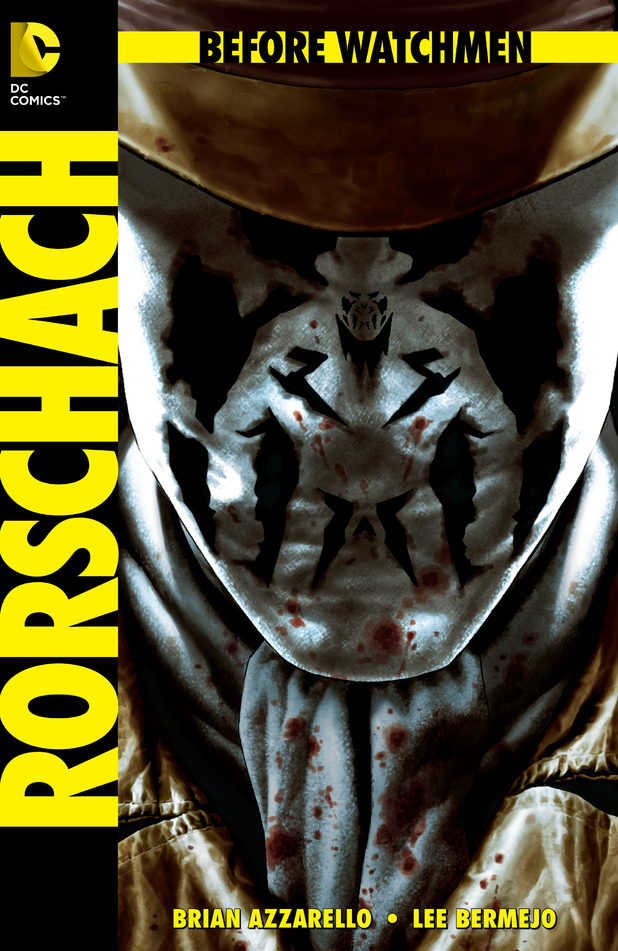 It's the weekend time again and since we're between the end of football season and baseball season, at least in the U.S., it must be comic book season. Let's take a look.
Author Joe Konrath is a very smart man on the subjects of book publishing, Amazon, and the future of the written word business. He makes a great case in a post called Amazon Will Destroy You.
Tom McLean at Bags And Boards looks at both sides of the Before Watchmen argument and comes up with some smart thoughts worthy of attention.
J. M. DeMatteis runs a very nice appreciation of his sometime collaborator Mike Ploog.
Cartoonist Lew Stringer uncovers an old Dave Gibbons strip you might not be familiar with.
This is an old link, but it's a nice profile of gag cartoonist Bob Vojtko.
Click to continue reading Weekend Reading: Watchmen, Ploog, Gibbons, and Gary Friedrich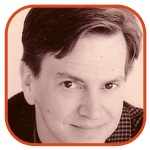 Posted by Tom Mason Categories: Editorials, Marvel Comics,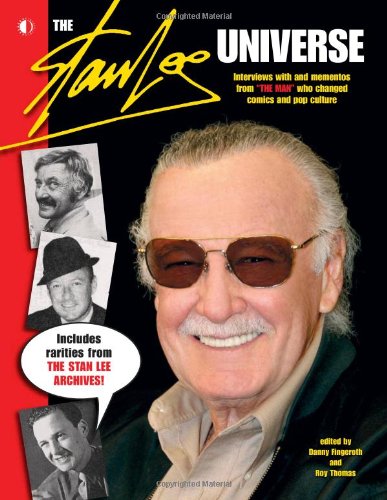 It's Stan Lee's birthday this week. He turns 89 and he seems busier now than he was at 49 1/2.
My only Stan Lee story is from the one time that I met him. It was social. It was political. It was dinner.
That's right. This wasn't some convention fly-by "how are you?" We actually had dinner together. Though he would certainly not remember it as I was but one of many dining companions that evening.
Back in 1994, Marvel Comics had just purchased Malibu Comics out from under a stunned DC Comics and a quick "executive back-slapping" dinner was organized at Chinois in Santa Monica.
Chinois is one of those places that you don't really go to unless you're on a really terrific date or someone else is picking up the tab. In this case, someone else was picking up the tab.
All the Marvel higher-ups of the day, like Terry Stewart, were there and so was the Malibu gang – Scott Rosenberg, Dave Olbrich, me and Chris Ulm. As we were ushered to our table, I found myself standing next to a very jovial Stan.
Click to continue reading Happy Birthday, Stan Lee!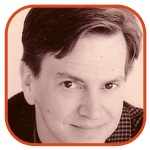 Posted by Tom Mason Categories: Editorials, Marvel Comics,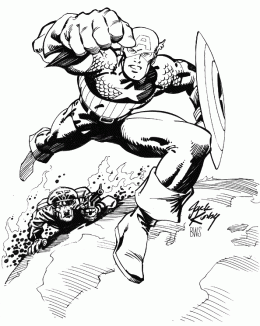 Of course, you knew it was coming. I didn't, because sometimes I can't see either the forest or the trees, but someone knew it was coming once it was announced that Disney was buying Marvel. Jack Kirby's children have banded together, not unlike the countless groups their father created, to file motions of copyright termination to 45 of Kirby's Marvel creations and co-creations.
Nikki Finke at Deadline Hollywood Daily and Rich Johnston at Bleeding Cool, weigh in with the details and analysis. Over at The Beat, Heidi McDonald also notes the news and has a very lively comments section (pay particular attention to the calm and rational ones by Nat Gertler and Kurt Busiek). Elsewhere, countless bloggers and message board attendees are posting about the shock and awe they feel. Their wild theories of how this is the end of everything—the equivalent of a comic book rapture—has them typing faster than they can down a box of Milk Duds.
Before everyone gets all Defcon Fanboy about it, I recommend reading up on the history—the continuity, if you will—of relations between Marvel and Jack Kirby.
Click to continue reading Jack is Back: Jack Kirby Vs. Disney/Marvel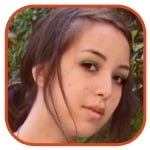 Posted by Robin Paulson Categories: Conventions,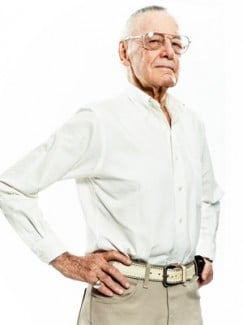 Comic book god Stan Lee is joining forces with Hero Initiative, agreeing to meet and greet six winners at the Pittsburgh Comicon.
In order to nab one of the coveted six slots, you've got to sharpen your eBay skills and bid on them at the Hero Initiative's account. Currently at $157 a pop, the 2 days that you have left will most likely see an exponential increase in price; however, what does money matter when you get to meet Stan Lee?
If you get past that hurdle, the event will take place on Saturday, September 12; once there, you will be escorted to the VIP room by personnel and receive pictures with Stan and two autographs on items of your choice, on top of gracing his presence.
All proceeds of the auction benefit Hero Initiative, a non-profit dedicated to aiding comic book creators in financial and medical support. In other words, you'll be doing charity while meeting The Man!
Read More

| Comic Book Resources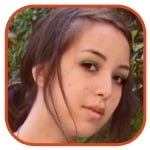 Posted by Robin Paulson Categories: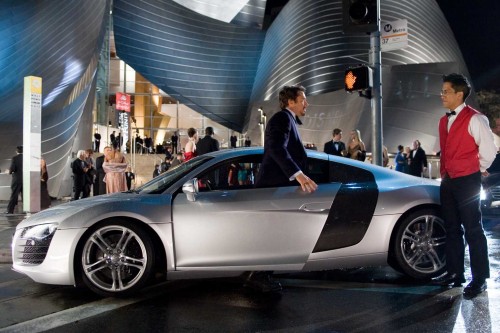 As if Disney didn't own much of our childhood already, the media conglomerate has now spent an estimated $4 billion to acquire Marvel Entertainment, marking the deal as its largest since attaining Pixar in 2006.
Of the whopping $4 billion the company shelled out to obtain the comic book powerhouse, Chief Financial Officer Tom Staggs points out that any great venture is worth the price tag: "You can't expect to pay a bargain price for premium assets. Marvel is worth more inside Disney than outside Disney."
Click to continue reading Disney Buys Marvel for $4 Billion
Read More

| CNN

© Gear Live Media, LLC. 2007 – User-posted content, unless source is quoted, is licensed under a Creative Commons Public Domain License. Gear Live graphics, logos, designs, page headers, button icons, videos, articles, blogs, forums, scripts and other service names are the trademarks of Gear Live Inc.