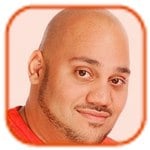 Posted by Andru Edwards Categories: Movies, Music, Dating, Hook-ups,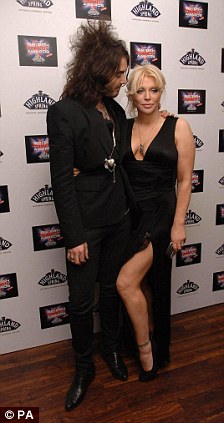 Courtney Love turned down a night with Russell Brand.
The 49-year-old rocker - who was famously married to late Nirvana frontman Kurt Cobain until his death in 1994 - has claimed she spurned the comedian's advances because of his "musky" stench.
Appearing on British talk show Alan Carr: Chatty Man, she recalled, "When we were friends, he tried to hit on me. He goes, 'I have had a lot of grand conversations, darling, but none of them have ended in an orgasm. Can we go in a room?' I said to him, 'Russell, you are too musky for me, man.' He is a little musky. We did yoga together and the musk was there."
While Courtney refused to be a notch on Russell's list of sexual conquests, the pair remain friendly and she even thinks of him as a British "national treasure." The star added, "I do think he is a national treasure. God, I wish I was as good as him. He flirts with men openly too."
Click to continue reading Courtney Love Turned Down Russell Brand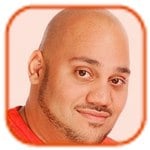 Posted by Andru Edwards Categories: Movies, Drugs, Features, Obituaries,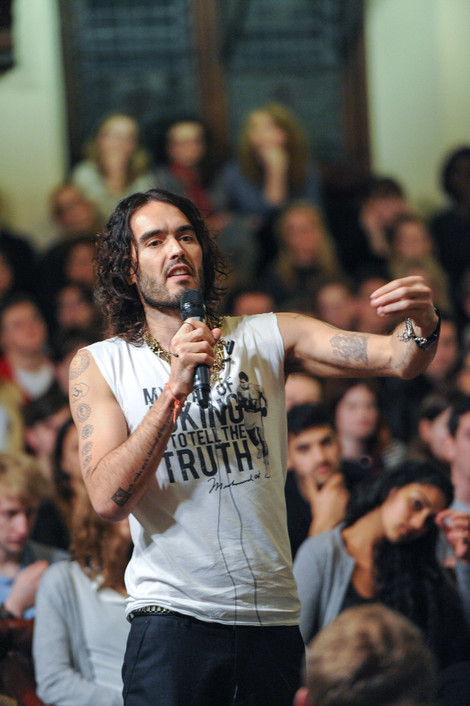 Russell Brand has called for a reform of drug laws following Philip Seymour Hoffman's death.
The Oscar-winning actor tragically died in his New York City apartment over the weekend after experiencing a relapse, and Brand - who himself has battled drug addiction and alcoholism in the past - believes he is a ""victim" of laws that "criminalize drug addicts."
The 38-year-old comedian-turned-political activist believes addiction is a "mental illness" and should be treated as a medical condition in order to prevent tragedies such as Hoffman's death from a suspected heroin overdose. In an article written for The Guardian newspaper, he stated, "Addiction is a mental illness around which there is a great deal of confusion, which is hugely exacerbated by the laws that criminalize drug addicts. If drugs are illegal people who use drugs are criminals. We have set our moral compass on this erroneous premise, and we have strayed so far off course that the landscape we now inhabit provides us with no solutions and greatly increases the problem. People are going to use drugs; no self-respecting drug addict is even remotely deterred by prohibition."
Click to continue reading Russell Brand Wants Drug Law Reform in Wake of Hoffman's Death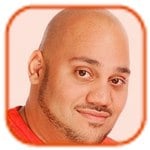 Posted by Andru Edwards Categories: Movies, Television, Engagements, Rumors,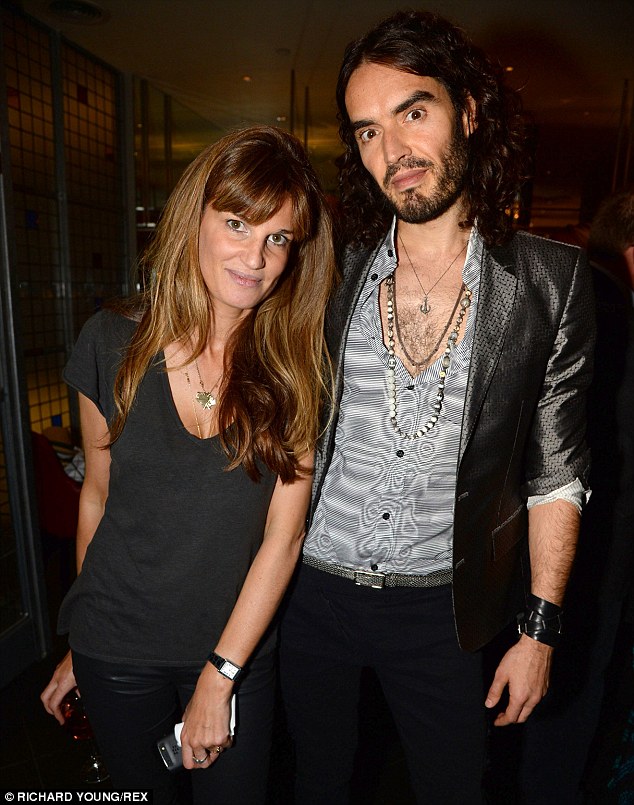 Russell Brand is reportedly planning to propose to Jemima Khan.
The Get Me To The Greek star is waiting for the perfect moment to pop the question and has apparently commissioned a jeweler to design a custom engagement ring for his girlfriend of five months.
"A proposal is definitely imminent. Russell's been working with a friend of his, jeweller Johnathon Arndt, to create the perfect ring. He wants it to include Buddhist and Islamic symbols - an intertwining of their two faiths," an insider said.
Pals of the couple claim Russell, 38, had hoped to ask for Jemima's hand in marriage to tie in with her 40th birthday celebrations but will now until the ring is complete before jetting off on a romantic holiday. "Russell is planning a trip to Asia for the two of them in the spring, when he intends to propose," the source added.
Click to continue reading Russell Brand Planning to Propose to Jemima Khan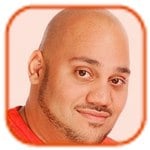 Posted by Andru Edwards Categories: Movies, Television, Dating, Features,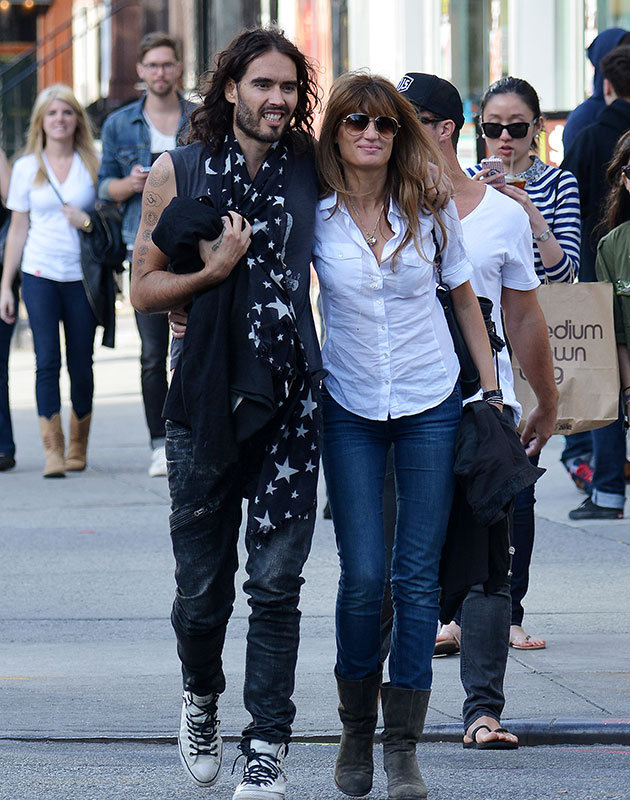 Russell Brand "really loves" Jemima Khan.
The 38-year-old comic - who split from Katy Perry in December 2011 after just 14 months of marriage - says his relationship with the magazine editor is "very different" from anything he has ever experienced and he couldn't be happier.
Appearing with Jemima's dog on an episode of The Jonathan Ross show airing tomorrow, he was asked what would happen to the pooch if they split, prompting him to reply, "Don't say that mate, I really love her. That would hurt my little heart. I'm going to be really kind in this relationship. I haven't been out there trying to nail everyone. I'm very, very happy in a relationship that feels very different from anything I've experience before. I feel like its grounded in friendship and a sort of love and it's all well cool and exciting and stuff, but it feels different for me. She's a gorgeous, beautiful woman. I'm still superficial. I'll still only go out with top crumpet."
Click to continue reading Russell Brand Is in Love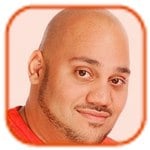 Posted by Andru Edwards Categories: Movies, Music, Divorce,
Katy Perry has sold the marital home she bought with ex-husband Russell Brand.
The "Roar" hitmaker purchased the property in Los Angeles' Hollywood Hills in 2011 for $6.5 million and she has finally sold it for $5.565 million, according to the Los Angeles Times newspaper. The 29-year-old singer put the house on the market for around $8 million last year, but there were no takers.
The new owner plans to gut the 8,800 square foot home and make a number of improvements.
Katy and Russell bought the double-gated Mediterranean-style house, built in 1925, after tying the knot in 2010. She was granted the property, which they never moved into, when she split from the funnyman, as part of their divorce settlement in 2012. The property - called Park Hill - features a baronial stone foyer with a sweeping staircase, a two-story living room, stained-glass windows and a carved fireplace mantel. It also boasts its own pub, a study and a media room.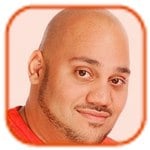 Posted by Andru Edwards Categories: Movies, Music, Divorce, Features,
Russell Brand wanted kids with Katy Perry when they were married.
The pair tied the knot in October 2010 following a whirlwind romance and although Russell was ready to start a family, Katy wasn't as keen because she didn't want to sacrifice her pop career.
Katy - whose divorce from the comedian was finalized in February 2012 just a few months after Russell filed legal separation papers in December 2011 - said, "[Russell] really wanted me to have children, and I knew I wasn't ready. I think it was a way of control. I think it was part of, 'If I have a kid, then I would have to sacrifice - I'd have to be home more.' I really wanted to, but I knew I wasn't ready for it."
The "Roar" hitmaker - who is now in a committed relationship with musician John Mayer - insists she is still not ready to become a mother but when the time comes she wants to be a hands-on parent.
Click to continue reading Katy Perry: Russell Brand Really Wanted Children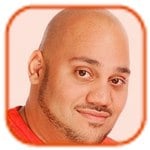 Posted by Andru Edwards Categories: Movies, Music, Television, Rants,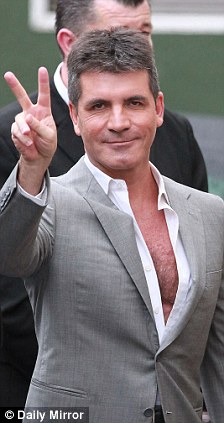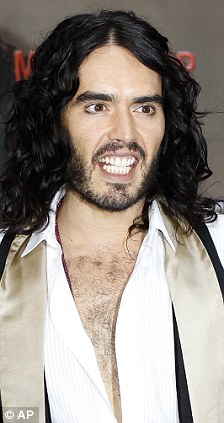 Simon Cowell has told Russell Brand to give up his multi-million pound salary if he's serious about his new political beliefs.
The music mogul has criticized the comic star for accepting large salaries for his Hollywood films, while also campaigning against the political system in the UK. Russell, 48, recently joined a protest with British activist group Anonymous as part of a worldwide protest against austerity cuts and the disadvantages of the current socio-economic system.
But Simon thinks Russell is a hypocrite who doesn't do what he says and has actually greatly benefited from capitalism. "A revolution? He's getting $10 million a movie. I mean come on! Well give your money back then, Russell. I always say that about people. Start off as you mean to go on. Donate all the money back to the revolution and then I'll believe it. I'm living in a $10 million mansion and I want a revolution? Give me a break," said the X Factor boss.
Click to continue reading Simon Cowell Tells Russell Brand to Give Up His Money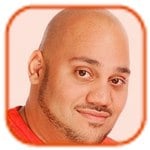 Posted by Andru Edwards Categories: Movies, Television, Dating, Rumors,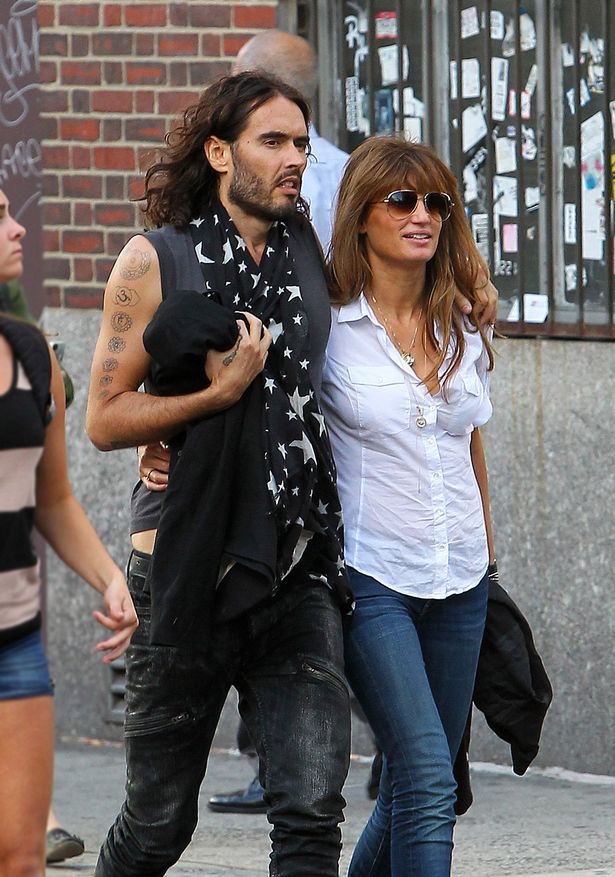 Russell Brand has asked Jemima Khan to live with him in Los Angeles.
The 38-year-old comedian wants to prove he is committed to his on/off girlfriend and has reportedly told her he wants her to move to the US. "'Russell finally won Jemima back after a rocky start and now he doesn't want to let her go. He's due to be back in LA before Christmas for work commitments and he wants Jemima to go with him so they can spend time at his place in Beverly Hills. If she likes it, he wants her to move there full-time with him. Russell ultimately wants them to divide their time between LA and London together," a source said.
However, Jemima is said to be unsure about leaving the UK because of a "whirlwind romance," although a recent politically-fueled interview with BBC program Newsnight has helped his case. "At the moment Jemima isn't mad keen on the idea of leaving her life in London on the back of a whirlwind romance. She told him so too, but Russ is making it sound like an incredibly attractive proposition. He's slowly changing her mind. Additionally when Jemima saw how passionate and informed Russ came across when he was recently interviewed by Jeremy Paxman she really started to imagine a serious relationship with him," the insider added.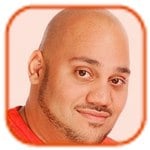 Posted by Andru Edwards Categories: Movies, Legal Issues,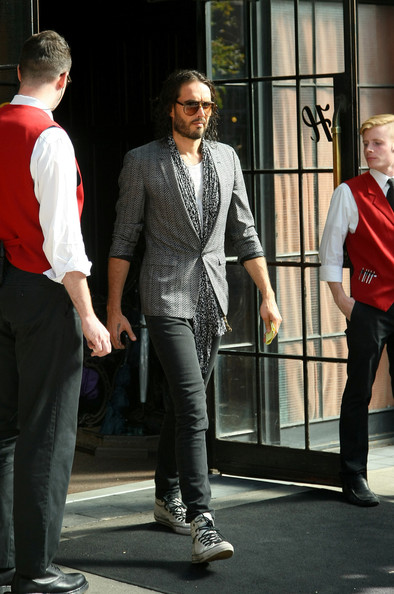 Russell Brand has been refused entry to South Africa.
The 38-year-old comedian was forced to cancel a stand-up performance in Johannesburg on Friday as part of his Messiah Complex World Tour, after authorities banned him from boarding a flight.
"Tonight's J-burg show cancelled. SA authorities REFUSE TO LET ME INTO YOUR COUNTRY. Trying to resolve it [sic]," Russell wrote on Twitter.
The star later believed the situation had been resolved and told his fans he would be able to make it for Saturday's show. "South Africa! I'm allowed in! AUTHORITY YIELDED TO YOUR PEOPLE POWER! I'll be on stage tomorrow night in J-Burg #MessiahComplex [sic]," he exclaimed. Shortly after, it seems Russell was given false hope as he once again reiterated he was "refused entry." He added, "Banned from South Africa. Here ready to go. Refused entry. Hope I can come soon #MessiahComplex [sic]."
Russell was expected to perform four sold out shows in the city before taking to the stage in Cape Town on November 19.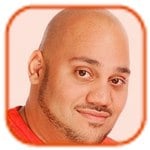 Posted by Andru Edwards Categories: Movies, Dating,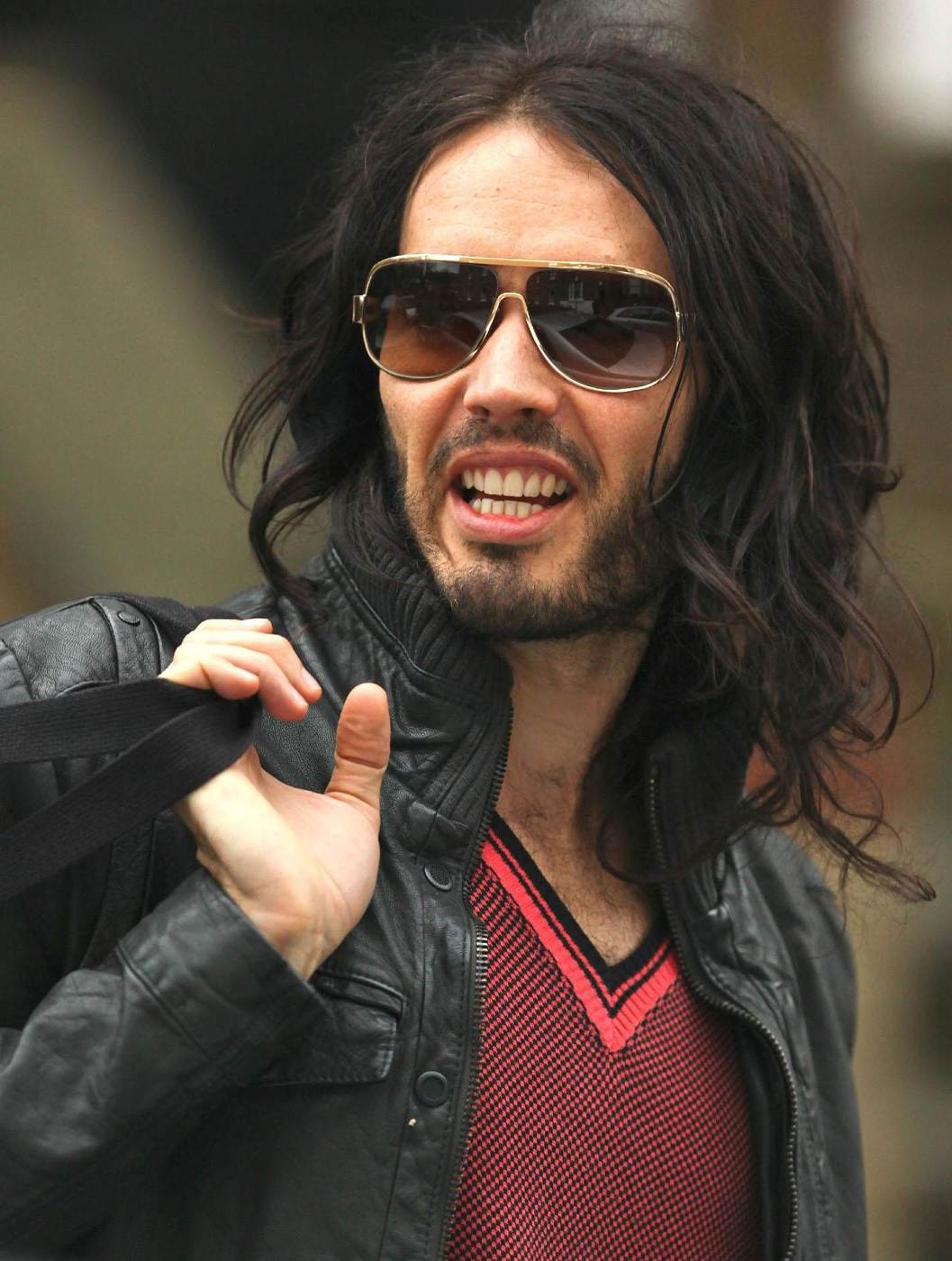 Russell Brand has confirmed he is "in a relationship."
The 38-year-old comedian has been in an on/off relationship with Jemima Khan for the past couple of months and although he did not name the socialite he revealed at his A Brand New Politics talk last night that he is "in a relationship at the moment."
He made the confession to Huffington Post UK Political Director Mehdi Hasan at Shoreditch House, east London, during the intimate event hosted by the online news website. After the talk, Mehdi asked if he was rushing to catch a flight back to Los Angeles, to which Russell replied, "No, I'm going to see my girlfriend," adding, "Is the camera still on?"
Russell has been teasing about his romantic status after saying he is single at a stand-up show in Atlanta, Georgia, in September, telling the audience "I'm currently single."
Click to continue reading Russell Brand: I'm in a Relationship
© Gear Live Media, LLC. 2007 – User-posted content, unless source is quoted, is licensed under a Creative Commons Public Domain License. Gear Live graphics, logos, designs, page headers, button icons, videos, articles, blogs, forums, scripts and other service names are the trademarks of Gear Live Inc.