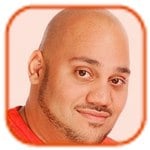 Posted by Andru Edwards Categories: Music, Dating, Drugs,
Pete Doherty has stopped injecting drugs.
The former Libertines rocker - who has had a well documented battle with substance abuse - will not get high from needles any more out of respect for his mystery girlfriend as he doesn't want her to dabble with drugs.
"I've stopped injecting. The only way I see myself in a serious relationship is if I am toning it down a bit. When you're banging up all day you can't really have someone in your life, especially if she's an English rose. I wouldn't let her touch anything. I just wouldn't," he said.
Pete - who famously dated supermodel Kate Moss from January 2005 and July 2007 - also says he's more calmer in his life since quitting London and moving to the French capital of Paris three years ago: "The media circus got a bit twisted when I was in London. It became a bit of a joke, really. In Paris, they're so serious I can take myself really seriously, too. I can get really morbid without people telling me to cheer up."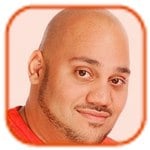 Posted by Andru Edwards Categories: Music, Drugs,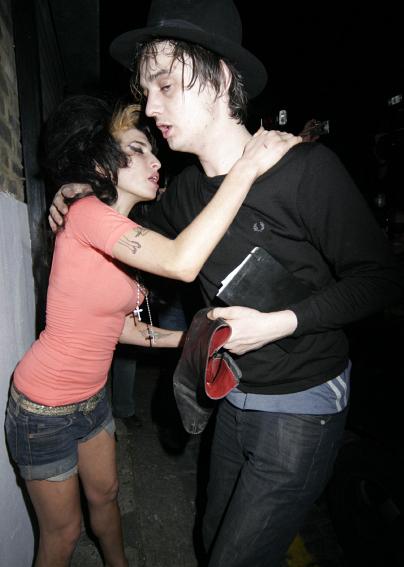 Pete Doherty believes that he is being haunted by Amy Winehouse. The 32-year-old singer was close pals with the "Rehab" hitmaker before her death from alcohol poisoning in July, and he has become so concerned her ghost is now floating around his London home he has gone to Paris to escape the spectre.
"He is utterly convinced that he has seen her ghost. A lot of people will think his visions are probably drug-induced but he claims he is clean," said a friend of the Babyshambles singer.
Pete, however, is so worried about the alleged apparition he is refusing to come back from his French break. During a recent London concert, Pete revealed he had written a song for Amy but he never got a chance to record it with her. Introducing the song, the former Libertines frontman said, "Amy Winehouse asked me a while ago if I had written any new songs. I played her something, and when I had finished, she looked at me and said, 'Is that it? Is that all you've got?'"
Click to continue reading Pete Doherty Haunted By Amy Winehouse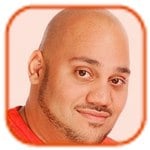 Posted by Andru Edwards Categories: Music, Drugs, Drunk, Legal Issues,
After causing a ruckus over a Nazi row, Pete Doherty is not having the best of luck in Germany: the musician has been arrested in the country for smashing the back window of a car.
The Babyshambles frontman was taken into custody for throwing a pint glass at a car - believed to be parked at the time - outside of the bar Trinkteufel (Drink Devil) in Berlin shortly before 7am on Saturday morning). According to German newspaper Bild, Pete had been thrown out of another bar a short while earlier, and upon arriving at Trinkteufel had been asking staff where he could buy some drugs.
A bartender said, "I almost threw them out too. He was drinking shots and constantly asking where to get cocaine."
Pete was taken to a police station not far from Checkpoint Charlie - the best known crossing point between East and West Germany when the country was separated after World War II - where he spent the next three hours. He was booked for property damage and released.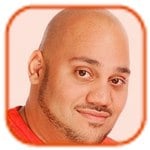 Posted by Andru Edwards Categories: Music, Drugs, Drunk,
In what was most likely a drug-induced action, Pete Doherty infuriated fans at German music festival by singing the banned Nazi verse of the national anthem.
The rocker took to the stage at the Munich event last Saturday and launched into a rendition of "Deutschlandlied" (translated: "The Song of Germany"). As soon as fans heard the first verse - which has been banned since the end of World War II because of its use during the Nazi regime by Adolf Hitler and its reference to racial superiority - they began to jeer and heckle Pete.
His performance was allowed to continue for five more songs before organizers made him leave the stage and the live radio broadcast was cut, prompting Pete to hurl his microphone at the concert's host.
A statement released by the organizers said, "As the British say, 'We are not amused.' Unfortunately, it was unforeseeable. Live is live."
Only the third verse of the national anthem is allowed to be sung in Germany. The first stanza of the anthem translates as, "Germany, Germany above all / Above all in the world. When, for protection and defence, it always takes a brotherly stand together. / From the Meuse to the Memel, From the Adige to the Belt, Germany, Germany above everything. Above everything in the world."
Click to continue reading Pete Doherty Sparks Nazi Row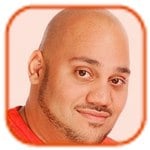 Posted by Andru Edwards Categories: Music, Break-ups, Drugs,
British bad boy Pete Doherty once took so many drugs he thought that he was an air hostess.
The Babyshambles rocker began hallucinating after injecting horse tranquilizer ketamine while he was working on the band's 2007 album Shotter's Nation: "Snorting it is bad enough, but injecting it is the equivalent of… well, there is no explanation. One minute you're a perfectly sane human being working on what should be an album you're proud of and committed to—the next you're an air hostess on an airplane bound for Portugal."
Pete, 30, was dating British supermodel Kate Moss at the time, and claims the incident was one of the reasons for their split.
He explained to Britain's Elle: "Imagine, there's millions of you inside a little tube which is going up a dog's ear. And your producer Stephen Street is carrying you from the toilets. And then your girlfriend turns up and starts shouting at Stephen Street, 'What's all this? What are you doing?' Stephen's like, 'Oh f***ing hell, we've got a vocal to do.' And I'm like, 'Do you want another drink?' Because I thought I was an air hostess."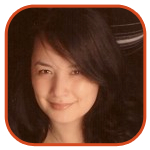 Posted by Veronica Santiago Categories: Music, Drugs,
UPDATE: Despite what Amy's father told the media, the singer's rep denies Winehouse has emphysema. She supposedly has a "scarring of the lungs which could lead to emphysema."
After years of unhealthy living, it's been determined that singer Amy Winehouse has the early stages of emphysema. This diagnosis was made after the 24-year-old collapsed at her home last Monday. A week of tests had ruled out other possibilities - such as tuberculosis - for her chest problems.
According to the Mayo Clinic, emphysema is "is a progressive lung disease that results in shortness of breath and reduces your capacity for physical activity." Unfortunately, Winehouse could have been suffering for some time and didn't experience any symptoms "until irreversible damage" had already occurred.
Click to continue reading Amy Winehouse Diagnosed with Emphysema
Read More

|
Sunday Mirror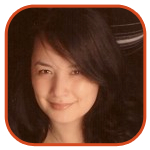 Posted by Veronica Santiago Categories: Music, Photos, Paparazzi Photos, Rumors,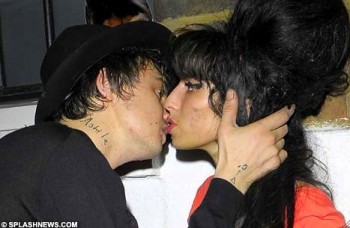 I'm not sure if this should be considered the grossest thing in some time - or simply the most fitting.
Earlier this week, troubled musicians Pete Doherty and Amy Winehouse spent some quality time together. After a concert performance, the Babyshambles member continued his freedom celebration (he had just served 29 days in jail for a probation violation) at Winehouse's London home. When the party ended, the guest made sure to kiss his hostess goodbye.
While this was not a sight most people should see, it really does make sense. I'm sure these two have far more in common than Pete and Kate Moss ever did. It's not like the model could ever live without good skin…or showers.
Read More

|
Daily Mail
© Gear Live Media, LLC. 2007 – User-posted content, unless source is quoted, is licensed under a Creative Commons Public Domain License. Gear Live graphics, logos, designs, page headers, button icons, videos, articles, blogs, forums, scripts and other service names are the trademarks of Gear Live Inc.