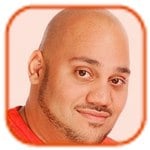 Posted by Andru Edwards Categories: Television, Legal Issues, Rumors,
Paris Hilton's boyfriend River Viiperi has been arrested for misdemeanor battery.
The 31-year-old socialite and her 21-year-old beau were partying at Las Vegas' XS nightclub inside the Encore hotel in the early hours of Monday morning when the Spanish model punched an onlooker in the face. According to gossip website TMZ, a male party-goer filed a police report claiming his girlfriend was "making out" with Paris on the dancefloor when a jealous River punched him so hard that he needed medical attention.
The leggy blonde - who was formerly banned from all Steve Wynn owned hotels after being arrested for cocaine possession - is adamant she wasn't kissing another girl and that River simply stepped in to protect her from a couple who were harassing her.
"Paris is steadfast that she never made out with another girl at the nightclub in Las Vegas. Paris is very upset that River got arrested because it was his first trip to Las Vegas. According to Paris, another couple had been harassing them at XS, and the guy was getting to close to the hotel heiress, and River just shoved him away from his girlfriend. River didn't hit the dude, he was just protecting Paris and trying to give them a little space," an insider said.
Click to continue reading Paris Hilton's Boyfriend Arrested for Battery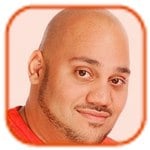 Posted by Andru Edwards Categories: Television, Dating,
Paris Hilton has jetted off on a romantic trip to Hawaii with her new boyfriend.
The 31-year-old socialite has flown to the sun-drenched island of Maui with Spanish model River Viiperi to escape the media storm surrounding her after she was recorded telling a friend in the back of a taxi that she thought a lot of gay men "probably have AIDS" and saying they are "disgusting" for being promiscuous.
Paris - who has since issued a lengthy apology, saying she is sorry "from the bottom" of her heart for insulting gay people - is now clearly hoping to put the incident behind her as she shared her holiday plans with her followers on Twitter. "Just landed on a magical island with @RiverViiperi. Can't wait to go surfing tomorrow!" Paris wrote when they landed.
Paris met the 21-year-old Calvin Klein model just 10 days ago at New York Fashion Week at the Marlon Gobel show in the Lincoln Center. Since then they have been spotted hanging out backstage at some of the other fashion shows and according to PerezHilton.com are constantly "snuggling" and "seeing each other as much as they can."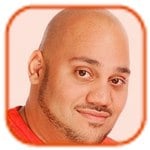 Posted by Andru Edwards Categories: Television, Rants,
Paris Hilton is sorry "from the bottom" of her heart of insulting gay people.
The 31-year-old socialite was recorded stating many gay men "probably have AIDS" and saying they are "disgusting" for being promiscuous to a friend in the back of a taxi, but she has now apologized for her words and insists they do not represent her true feelings towards the homosexual community.
"I am so sorry and so upset that I caused pain to my gay friends, fans and their families with the comments heard this morning. I was having this private conversation with a friend of mine who is gay and our conversation was in no way towards the entire gay community. It is the last thing that I would ever want to do and I cannot put into words how much I wish I could take back every word," she said in a statement on the Gay & Lesbian Alliance Against Defamation (GLAAD) website.
Click to continue reading Paris Hilton Apologizes for Negative Gay Comments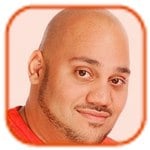 Posted by Andru Edwards Categories: Television, Rants,
Paris Hilton has branded gay men "disgusting."
The socialite was recorded in a cab in Manhattan, New York City, on September 7 making derogatory marks during a conversation with a homosexual friend and also says she would be "afraid" to be gay in case she "died of AIDS." In the audio, which has been posted on RadarOnline.com, Paris' friend said, "Say I log into Grindr [a gay hook-up app], someone that's on Grindr can be in that building and it tells you all the locations of where they are and you can be like, 'Yo, you wanna f**k?' and he might be on like, the sixth floor."
Paris replies, "Ewww. Eww. To get f***ed? Gay guys are the horniest people in the world. They're disgusting. Dude, most of them probably have AIDS. I would be so scared if I was a gay guy, you might like, die of AIDS."
A spokesperson for the heiress insists her remarks have been taken out of context and, as a "huge supporter" of the gay community, she meant no offense:
Click to continue reading Paris Hilton Criticizes Gay Men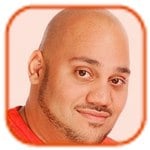 Posted by Andru Edwards Categories: Music, Dating,
Paris Hilton is happy being single.
The 31-year-old star was recently linked to Dutch DJ Afrojack - the first man since her split from boyfriend Cy Waits - but denies they are close as she wants to be an "independent woman" at present.
"Every woman dreams of getting married and having a family one day, but right now I'm so busy traveling and working I wouldn't have time for that. When that time happens, it will be fantastic, but right now I'm just happy being single, and being an independent woman," she said.
The 31-year-old socialite has recently reinvented herself as a DJ, and admits she has been undergoing extensive training to get herself to the highest level possible: "I've been training every day for six to eight hours for the past year. I was up until 4am most nights, and then I had to change my set when I found out it was going to be more of a pop crowd at the Pop Music Festival in Sao Paulo, Brazil, rather than a dance music crowd. On the jet out, I spent the entire flight reworking the whole thing."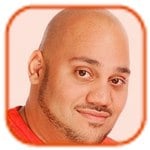 Posted by Andru Edwards Categories: Movies, Drugs, Parties,
Paris Hilton has been accused of attacking a photographer because she "was on drugs."
The Hilton hotel heiress was captured on camera in a physical altercation with paparazzi member Billy Barerra on Tuesday. According to Billy, she was worried he had caught her doing something bad.
"It was 3:30 in the morning, the party was over and I was just walking through the parking lot to go to the bathroom when I see Paris, so I turned on my camera. I wasn't expecting to get jumped! I've shot Paris a lot and am always nice to her," he said.
Shortly afterwards her entourage -- including heir Brandon Davis -- tried to take the camera from him: "Paris was acting like she was on drugs. I know drugs, I've seen a lot of people on them, and Paris is one of them. She attacked me for no reason, like you can see on the video, but what you don't see is that she was hanging off my neck like a piggy back ride as I walked up to the next garage level. Her friends all started attacking me and no one could see us until we got up to that next level, and that's when I yelled for help and the other paps came running and shot some video."
Click to continue reading Paris Hilton Started a Fight With Photographer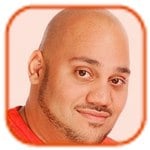 Posted by Andru Edwards Categories: Music, Television, Dating, Rivalries, Rumors,
Paris Hilton's relationship with DJ Afrojack is reportedly on the rocks.
The heiress and the music producer have been dating since November 2011, but friends have claimed Afrojack - whose real name is Nick van de Wall - has been so busy travelling for work that their relationship has suffered.
"Afrojack is extremely busy with his gigs and plays nightly at clubs all over the country, and Paris isn't going to go on the road with him and be a groupie," a source said.
Meanwhile, Paris is said to be jealous of former close pal Kim Kardashian's relationship with rapper Kanye West, both because it is going so well and because Kanye is a bigger star than Afrojack. "Adding to Paris' angst is that attention that Kim is getting from dating Kanye. Paris has been dating DJ Afrojack, but he's nowhere near the fame league that Kanye is in, and adding to that, the relationship has now cooled. He didn't accompany Paris to Cannes and he didn't go with her to Las Vegas for Memorial Day while he was working in Atlantic City," the source added.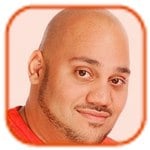 Posted by Andru Edwards Categories: Movies, Television,
Jon Hamm hates the way "stupid" celebrities like Paris Hilton and Kim Kardashian are celebrated.
The Mad Men actor can't understand why Hollywood has rejected the idea of an "elite" of talented stars in favor of personalities acting like "f***ing idiots."
"We're at a place where the idea of being elite is somehow considered a negative. Whether it's Paris Hilton or Kim Kardashian or whoever, stupidity is certainly celebrated. Being a f***ing idiot is a valuable commodity in this culture, because you're rewarded significantly. And incuriousness has become cool. It's celebrated. It doesn't make sense to me."
Jon struggled to get his big break in Hollywood and gave himself a five-year deadline to land a major role after witnessing how "depressing" it was seeing other actors flounder for even longer: "I knew a few people who had gone a little longer than that and it turned into a depressing model."
Click to continue reading Jon Hamm Blasts 'Stupid' Hollywood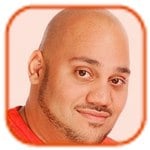 Posted by Andru Edwards Categories: Television, Break-ups, Rumors,
Just when things began to look like Paris Hilton was actually headed towards settling down, she and Cy Waits split up.
The 30-year-old socialite and her Las Vegas club owner boyfriend - who were last week said to be "re-evaluating" their relationship - have reportedly made the decision to part ways because he cannot cope with her celebrity lifestyle.
"They are broken up. It's sad, she cares about him a lot and thinks he's a great guy but they really hit a rough patch. Cy found it difficult to live his life with her in the spotlight and that's what caused their split, no drama, it's amicable, but things didn't work out," a source said.
The pair have been dating for over a year and a half, but Cy was said to be particularly upset by their private lives being shown on her new reality TV show The World According to Paris.
Click to continue reading Paris Hilton and Cy Waits Split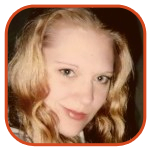 Posted by K.C. Morgan Categories: Television, Legal Issues, Videos, Where Are They Now?,
Paris Hilton and boyfriend Cy Waits were assaulted on their way to the court house on Wednesday. Paris was expected in the Superior Court building to testify against an alleged home intruder. As the couple made their way through paparrazzi, a man identified as James Rainford threw water at Waits and lunged for his neck. E! has a video of the entire event.
Click to continue reading Paris Hilton and Cy Waits Assaulted
Read More

| E! Online

© Gear Live Media, LLC. 2007 – User-posted content, unless source is quoted, is licensed under a Creative Commons Public Domain License. Gear Live graphics, logos, designs, page headers, button icons, videos, articles, blogs, forums, scripts and other service names are the trademarks of Gear Live Inc.