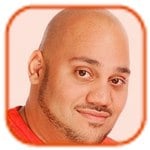 Posted by Andru Edwards Categories: Movies, Features,
Benedict Cumberbatch once "joke-punched" a journalist for bad-mouthing Keira Knightley.
The Atonement star defended his stunning co-star by lashing out after a member of the press reportedly said something rude about her at an event.
"When I saw him [Benedict] again, I said, 'Did you punch a journalist?' and he was like, 'I f***ing did.' Everybody needs a friend like that," Keira recalled.
Despite her budding friendship with Benedict, 37, one thing the pals won't be doing together is karaoke as the 29-year-old actress hates singing in front of people. "I hate karaoke. Like, I really, really hate it. I have to be so drunk I'm nearly about to fall down before I sing in front of anybody. It just terrifies me. But, also, among the people you go with, there will be somebody who secretly has an amazing voice, and you're just like, 'F*ck off,'" she explained.
Click to continue reading Benedict Cumberbatch "Punched" Journalist for Keira Knightley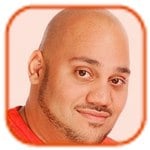 Posted by Andru Edwards Categories: Movies, Kind Acts,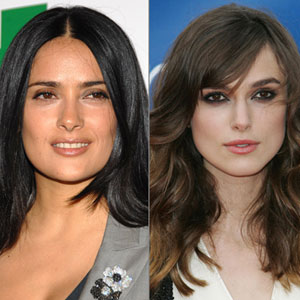 Keira Knightley and Salma Hayek are campaigning for women's rights in Afghanistan.
The actresses are among a number of celebrities who have put their name to a letter which has been sent to UK Prime Minister David Cameron ahead of International Women's Day on March 8, asking him to assure help in the country.
Afghanistan has a fragile political infrastructure, and while its people are embracing great change in 2014 - with elections and the withdrawal of international troops - many are concerned about how women, whose rights have increased a great deal in the last decade, will be treated in future.
Click to continue reading Keira Knightley Campaigns for Women in Afghanistan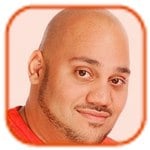 Posted by Andru Edwards Categories: Movies, Celebrity Babies, Features,
Keira Knightley wouldn't give up her career for children.
The actress isn't thinking about starting a family just yet but - while she insisted it isn't for her - she believes men and women should be allowed to be "stay-at-home" parents without being criticized: "Would I want to be a stay-at-home mother? No. On the other hand, you should be allowed to do that, as should men, without being sneered at."
The 28-year-old star also wants equality to extend past family life and into Hollywood, but she believes the film industry is still very much a man's world. "There aren't that many female roles. There are way fewer than there are for en and that's always been the case, so there's a lot of competition and a lot of wonderful actresses," she added.
However, she felt no pressure being surrounded by male stars in Jack Ryan: Shadow Recruit and she got on very well with the rest of the cast. When asked if she was daunted, Keira said, "Gosh! Should I have been? Generally speaking, with this genre you are the only woman in it. But no, I didn't feel weight on my shoulders. I got on well with all the guys and that's nice."
Keira Knightley married James Righton in front of 11 guests in France today. The couple - who got engaged in May 2012 after meeting through mutual pal Alexa Chung - exchanged vows shortly before midday in a low-key ceremony at the town hall in Mazan, 67 miles from Marseilles, before speeding back to her family's nearby $5 million vineyard for their reception in a silver Renault Clio.
"It was a very moving ceremony. Keira looked extremely moved by the whole thing - there were certainly tears of happiness. It was sunny day without a cloud in the sky. There were cheers of 'Well done, Keira' when she came out, but there were so few people present so they didn't make much noise. It was amusing to see them being driven away in a battered old Renault Clio - it certainly looked as though it had seen better days," a source said.
The 28-year-old Anna Karenina star wore a custom-made short strapless dress, believed to have been created by Karl Lagerfeld, pale pink ballet flats, a cropped Chanel jacket and a delicate floral garland around her head.
Click to continue reading Keira Knightley Marries James Righton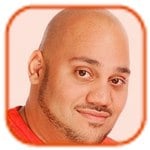 Posted by Andru Edwards Categories: Movies, Paparazzi Photos, Features,
Keira Knightley used to have "no life" apart from acting. The Anna Karenina star - who shot to fame in 2002 comedy drama Bend it Like Beckham - used to avoid going out so that she wouldn't have to be photographed by paparazzi, and the intrusion once got so bad at the Glastonbury music festival she hid in a trailer and refused to leave.
"I literally had no life outside of acting, and I just wanted to go off and not be 'on' all the time, not be photographed. I once went to Glastonbury and was completely surrounded by packs of paparazzi the entire time, so I ended up sitting in a trailer, unable to go out."
While Keira - who made her big screen debut in thriller movie Innocent Lies aged 10 - used to hide away off-screen in the early stages of her career, the 27-year-old beauty loves to portray powerful women who have some "bite" in her films.
Click to continue reading Keira Knightley: I Had No Life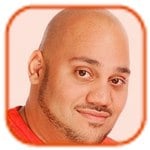 Posted by Andru Edwards Categories: Movies, Pregnancies, Rumors,
Keira Knightley would "love to" have children - but not yet.
The Anna Karenina actress - who is engaged to Klaxons musician James Righton - is bemused by speculation she is pregnant and admits the regular questions have made her worry about her figure. "People keep trying to make me pregnant! I'm not ready for it. Yes I'd love to at some point but not this quick, stop trying to make me pregnant. I have been asked whether I am pregnant yet about four or five times. And I started thinking, 'Do I look like I'm pregnant ... I'm a very thin girl, I am sure I don't look pregnant!' It's the ring on my finger!" she said.
Keira is best known for appearing in various period dramas, but she confesses she finds the tight-fitting corsets the roles require very uncomfortable. Asked whether she thinks her Anna Karenina corsets or the biker look in her recent Chanel campaign sexier, she said, "That's tricky. I'd always go for comfort, so I'd say the biker chick look! Corsets stop you from breathing which I have always found tricky. You just don't breathe. Breathing is overrated, clearly."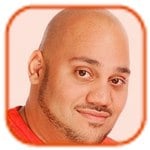 Posted by Andru Edwards Categories: Movies, Music, Engagements,
Keira Knightley is set to marry her rock star boyfriend James Righton.
The Pirates of the Caribbean actress has got engaged to the Klaxons keyboard player, whom she has been dating since April 2011, her representative has confirmed.
"I can confirm that Keira is engaged to be married to James Righton," Keira's spokesperson said. No other details about the engagement are known at this time.
James recently moved in to Keira's London home, which she bought following her split from long-term boyfriend Rupert Friend in December 2010. "Keira suggested the idea and he moved his stuff in a couple of weeks ago. They want to get a puppy. It's all pretty serious," a source said in April.
The couple have also recently been house-hunting for a country home.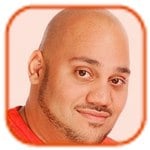 Posted by Andru Edwards Categories: Movies,
Keira Knightley feels self-conscious about her "bad skin."
The 26-year-old face of Chanel admits she has a whole host of hang-ups when it comes to her much-photographed face.
"I've never seen myself as being attractive in that glamorous way. I'm incredibly self-conscious about the fact that I get bad skin. Actually, I'm incredibly self-conscious about a lot of parts of it but, equally, I'm aware that it works in certain environments and for certain things. If you're using your face, if you're selling it, then you've become so aware of the flaws because people tell you. And they do so brusquely. So then you start seeing it. I'm not saying that I look in the mirror all the time and go: 'Oh my God, that's hideous!' I can look at myself and think: 'Oh, good. You look good today,' or 'Holy f**k. You look like s**t today.'"
Keira portrays the highly sexual patient-turned-analyst Sabina Spielrein in new movie A Dangerous Method, although she insists she is actually incredibly shy when it comes to stripping off:
Click to continue reading Keira Knightley: I Have Bad Skin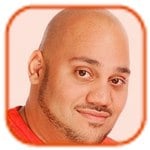 Posted by Andru Edwards Categories: Movies, Break-ups,
Keira Knightley has split from her long-term boyfriend.
The Never Let Me Go actress and actor Rupert Friend decided to call time on their five-year romance just after Christmas, and although they are both devastated, the decision to break up was mutual.
"Yes, they have broken up. But that's the way things go, unfortunately. I've spoken to her recently. The only option is to get on with things. They were together for quite a long time and it is always hard breaking up. She's focused on her work," her father Will told the Sun.
Keira, 25, met 29-year-old Rupert on the set of 2005 movie Pride and Prejudice, but sources claim Rupert started to find it difficult as his girlfriend became more famous and successful. "Rupert hates the idea of being followed or photographed. Keira partially had to accept it because of her rising profile. It affected the harmony in the relationship. The pressure on such private people took its toll and both decided they should go their separate ways. They will remain life-long friends," a source said.
Click to continue reading Keira Knightley Splits From Rupert Friend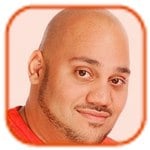 Posted by Andru Edwards Categories: Movies, Dating, Rumors,
Pirate of the Caribbean actress Keira Knightley has hinted her relationship with Rupert Friend is on the rocks.
The British actress - who is currently starring in the West End show The Misanthrope where she portrays 22-year-old movie star Jennifer - has spoken about the similarities between her and her sexy on-stage persona, admitting they both have love life "problems."
"Do I recognize being an extremely well-known young actress? Yes. And she's in the middle of a world full of people who are quite a bit older than her. She's having a problem with her boyfriend. No comment."
The 24-year-old beauty - who has been dating Rupert, 28, since 2005 when they met on the set of Pride and Prejudice - also admitted she doesn't view fame in a positive way because the definition has changed so much.
"If I'd thought about what fame meant when I was younger, it probably would have been for your name to be respected for something you do well. I don't know that that is any longer what fame means. I don't see it in its modern-day connotations as a particularly positive thing."
© Gear Live Media, LLC. 2007 – User-posted content, unless source is quoted, is licensed under a Creative Commons Public Domain License. Gear Live graphics, logos, designs, page headers, button icons, videos, articles, blogs, forums, scripts and other service names are the trademarks of Gear Live Inc.