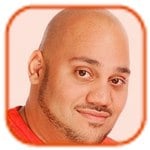 Posted by Andru Edwards Categories: Movies, Music, Television, Features,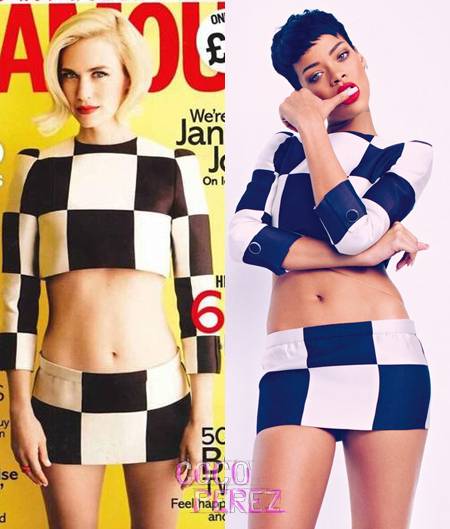 January Jones wants to sleep with Rihanna.
The Mad Men actress - who has never revealed the identity of the father of her two-year-old son Xander - has a crush on the "Diamonds" singer, and also legendary late actor Paul Newman, who died in 2008 aged 82.
When asked by online magazine Violet Grey whom she would "most want to go to bed with, dead or alive," she replied, "Paul Newman or Rihanna."
January - who posed nude for a series of raunchy photographs for the publication - admitted she likes to be "mysterious" but also wants to "shock" people and allow them to form opinions of her based on her actions: "I prefer to remain mysterious and have people make their own judgment calls about me than to always have to explain who I am and what I'm about. I try to take risks and shock people a little bit, it's important to provoke some sort of emotion, negative or positive."
Click to continue reading January Jones Has a Crush on Rihanna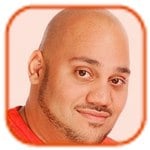 Posted by Andru Edwards Categories: Television, Celebrity Babies, Features,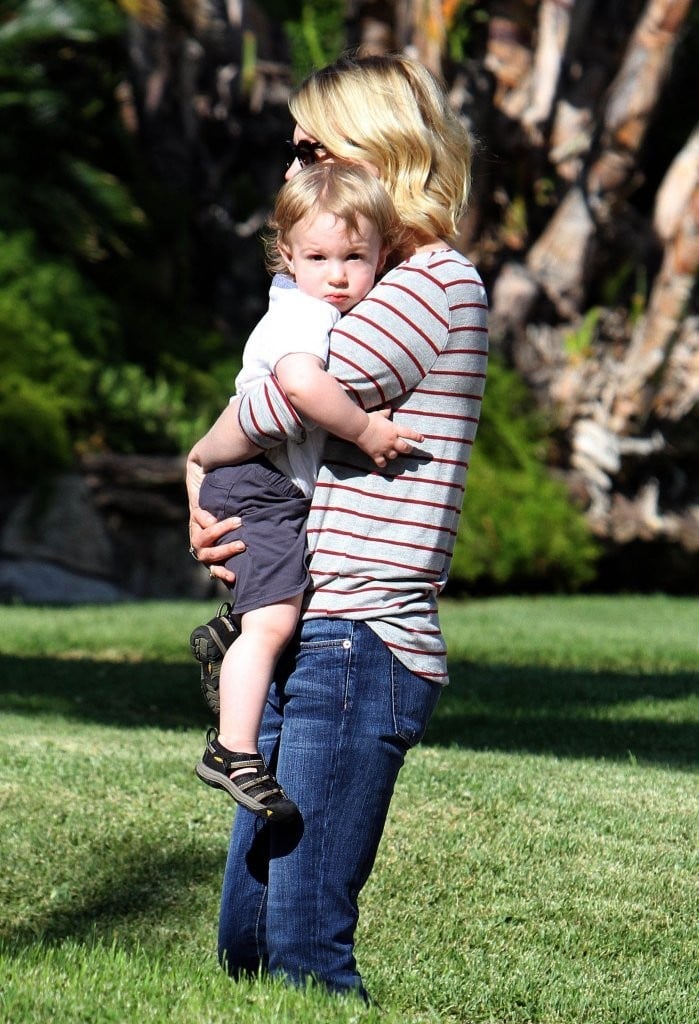 January Jones says only her son should know who his father is.
The Mad Men actress - whose ex-boyfriends include Ashton Kutcher and Jason Sudeikis - is remaining tight-lipped about the identity of her 20-month-old son Xander's dad and has taken advice from legendary actor Jack Nicholson in how to approach difficult questions about the subject.
When asked to state who Xander's father was, the blonde beauty told The New York Times newspaper, "That's my son's business. It's not the public's business. Jack Nicholson once told me, 'You should never give your personal life away, otherwise people will pick you apart. They'll never believe in your character.'"
January believes women have a right to keep "secrets" and likes the idea of saving unknown information for a future project, such as a journal. "Women should have lots of secrets. It's our right to have secrets. Otherwise, what would we write in our memoirs?" she added.
Click to continue reading January Jones Will Keep Son's Father a Secret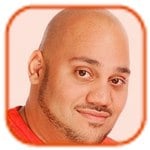 Posted by Andru Edwards Categories: Movies, Music, Engagements, Rumors,
Liam Hemsworth needs a break from Miley Cyrus.
While the Hunger Games actor's relationship with his 20-year-old fiancee is alleged to be in trouble amid claims about his infidelity, the couple are still together but Liam has decided to fly home to Australia for some space.
"Liam did fly home to Australia so they could have a break. He has been spending time with his brother Chris, with whom he is very close. Miley is still upset with Liam. She took her engagement ring off to make him mad. But, it doesn't mean that they have split. Miley says they are still together. Miley is crazy about Liam, but sometimes doesn't treat him great. She likes things her way and tends to play games. Liam is also a strong person and that's why they often butt heads," a source said.
While Liam, 23, was alleged to have cheated on Miley with January Jones, 35, insiders insist the pair have been friends for some time. "[They] used to go clubbing together in Los Angeles. They have been friends for a while," a source explained.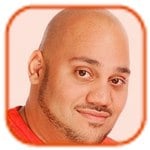 Posted by Andru Edwards Categories: Television, Celebrity Babies,
January Jones admits being a working mother is "hard."
The Mad Men actress - who has not disclosed the father of her 10-month-old son Xander - felt "lucky" to be able to take her little boy to work with her, but she found it tough at times because her hours were so long.
"I had to go back to work when Xander was six or seven weeks old, but I'm lucky that I have a job that I can bring him with me. I was able to bring him to work and nurse, and I could see him when I missed him, which was often even though I was only feet away. Mad Men has such long hours, and then you go home and you don't sleep. So it was hard."
However, January thinks going to work made her a "better mother," and she doesn't think people should be judged harshly for returning to their careers while their children are young.
Click to continue reading January Jones: Being a Working Mother is Hard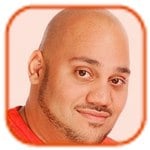 Posted by Andru Edwards Categories: Movies, Television, Dating, Celebrity Babies, Pregnancies,
Jon Hamm believes he would be a "terrible" father.
The 41-year-old Mad Men actor and partner of 14-years Jennifer Westfeldt have never tried for children - and with good reason according to Jon.
"I'd be a terrible father! I see my friends who have children and I'm like, 'Dude, how are you even upright, much less here at work at 6am?'" he said.
But he admits having a soft spot for his co-star January Jones' six-month-old son Xander. "Xander is cute as a button!" he told Us Weekly.
Jennifer, 42 - who is currently starring alongside Jon in Friends with Kids, which she also directed - has similar ideas when it comes to parenthood: "I've thought about this a lot lately. I never thought I'd be this age and not have kids. But my life has also gone in a million ways I never anticipated. I kept feeling like I'd wake up with absolute clarity, and I haven't. And we have a pretty great life together. The chance that we'll regret it doesn't seem like a compelling enough reason to do it. I may wake up tomorrow with that lighting bolt, and I'll have to scramble to make it happen."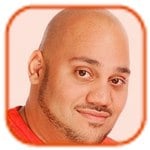 Posted by Andru Edwards Categories: Television, Celebrity Babies,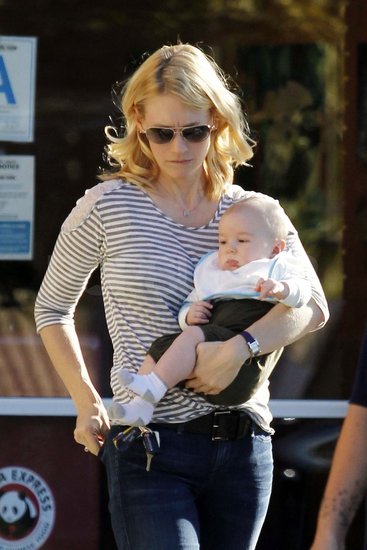 January Jones is eating her own placenta.
The Mad Men actress gave birth to son Xander last September and admits she has been dining on the ephemeral organ - which connects a baby to their mother while they are in the womb and delivered after the birth - in capsule form ever since.
"I have a great doula who makes sure I'm eating well, with vitamins and teas, and with placenta capsulation. Your placenta gets dehydrated and made into vitamins. It's something I was very hesitant about, but we're the only mammals who don't ingest our own placentas. It's not witch-crafty or anything! I suggest it to all moms!" she told People when asked how she copes with being a working mother.
January - who refuses to name Xander's father - went back to work soon after her son's birth but was grateful he was able to come to the Mad Men set with her: "I think I went back to set six or seven weeks after, so he was really little. I had the baby and the baby nurse in their own room so I could go back and feed him every two hours. If I felt like he needed me, or if he needed to eat, or even if I just needed a squeeze because I was having separation issues, I would go back and see him. It was such a blessing that I wasn't separated from him."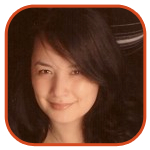 Posted by Veronica Santiago Categories: Music, Sports, Television, Break-ups, Dating, Engagements, Weddings, Rumors,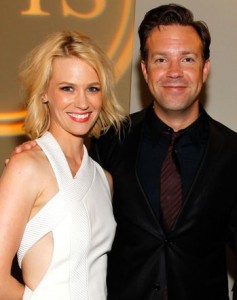 -If you thought January Jones was still dating Predators' Adrien Brody, you were wrong. She's actually dating SNL's Jason Sudeikis.
-General Hospital's Vanessa Marcil recently walked down the aisle with CSI: NY's Carmine Giovinazzo. Brian Austin Green, the father of Vanessa's 8-year-old son, wed Megan Fox in June.
-The engagement's over for Kelly Osbourne and Luke Worrall. According to reports, the 20-year-old model allegedly cheated on the 25-year-old reality star.
-The-Dream says his failed marriage to singer Christina Milian drove him to attempt suicide. The two married last September and have a five-month-old daughter.
-Soccer star Landon Donovan can breathe a sigh of relief. It turns out he did not get a British woman pregnant after all.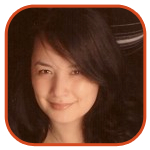 Posted by Veronica Santiago Categories: Television, Break-ups, Divorce, Engagements, Weddings,
-Talk show host Chelsea Handler has moved out of the home she lived in with boyfriend Ted Harbert. Unfortunately, the two won't be able to avoid each other. Harbert, the president and CEO of Comcast, is also her boss.
-Someone start the music, Jane Lynch is getting married! According to a report, the Glee star will wed her partner, Dr. Lara Embry, in May.
-Are January Jones and Jeremy Piven a couple? The Mad Men star was first spotted arm-in-arm with the Entourage actor after the Golden Globes. Last night, they both attended the NFC game. Will a sushi date be next?
-After 11 years of marriage, ER actor Noah Wyle and wife Tracy have decided to separate. Wyle and the makeup artist have two children together: 7-year-old Owen and 4-year-old Auden.
© Gear Live Media, LLC. 2007 – User-posted content, unless source is quoted, is licensed under a Creative Commons Public Domain License. Gear Live graphics, logos, designs, page headers, button icons, videos, articles, blogs, forums, scripts and other service names are the trademarks of Gear Live Inc.