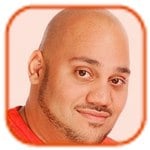 Posted by Andru Edwards Categories: Movies, Drunk, Legal Issues,
Chris Pine has pleaded guilty to drink driving.
The Star Trek actor was fined $93 and had his driver's license suspended for six months during a court hearing at the Ashburton district court in New Zealand today. Chris' lawyer, Marilyn Gilchrist, had applied for the star to be discharged without conviction after claiming he had already suffered emotionally and professionally because of the worldwide negative coverage of his crime. The judge, Joanna Maze, said she accepted Chris was "entirely remorseful" of his actions as he had pleaded guilty to the charge at the earliest opportunity and had complied with the police.
The 33-year-old star was stopped by officers in a "routine operation" in Methven, Canterbury, New Zealand, on March 1 and was arrested after tests revealed his blood-alcohol level was 0.11 per cent, which is over New Zealand's legal limit of 0.08 per cent.
Chris was in the country filming Z for Zachariah and had been out celebrating the end of the shoot, the night before he was arrested.
Click to continue reading Chris Pine Pleads Guilty to Drunk Driving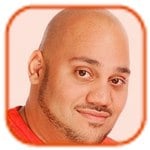 Posted by Andru Edwards Categories: Music, Drugs, Drunk, Legal Issues, Rumors,
Justin Bieber has been offered a plea deal from the Florida State Attorney.
The 19-year-old star, who is scheduled to appear in court in Miami on March 3 after being charged with driving under the influence (DUI), driving with an expired license and resisting arrest last month, will have most of the charges dropped if he agrees to plead no contest to reckless driving and submits to random drug testing for up to nine months to avoid facing a stint in jail. A law enforcement source told gossip website TMZ.com that prosecutors will drop the DUI and resisting arrest charges if the "Baby" hitmaker also completes 40 hours of community service, attends an alcohol education course and a "victim impact panel" to hear relatives of DUI victims share their stories.
Click to continue reading Justin Bieber Offered Plea Deal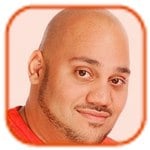 Posted by Andru Edwards Categories: Music, Drugs, Drunk, Legal Issues,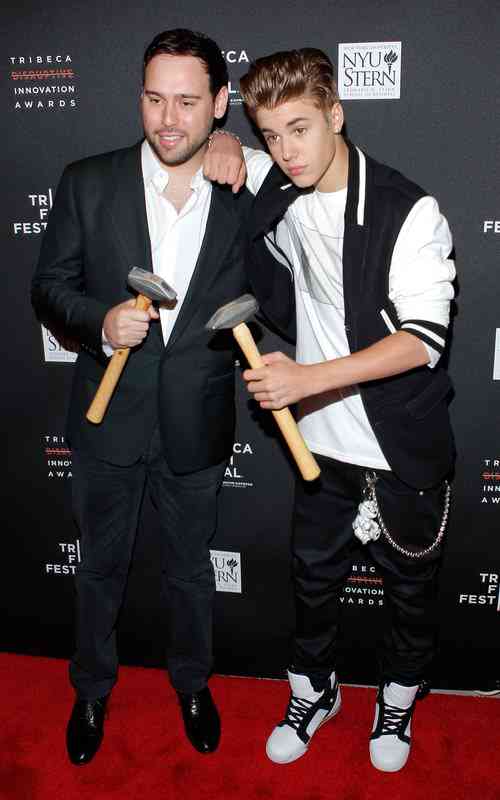 Justin Bieber's manager insists he loves and cares for the singer following his arrest on Thursday.
Scooter Braun - who discovered the star in 2008 - has reached out after the "Baby" hitmaker who was charged with drunk driving, resisting arrest and drag racing in a rented yellow Lamborghini was apprehended in Miami Beach. "@justinbieber love you and i will act in the manner of someone who truly cares. that is all I have to say. thanks for all those concerned... Been a long day. Bottom line is we are defined by how we handle adversity. Be there when it counts. Love fully in good times and bad [sic]," he wrote on Twitter.
The 32-year-old music manager also posted a cryptic message on Instagram which has since been deleted. "What defines us is how well we rise after falling," he wrote.
Scooter and other people close to Justin are said to have warned him to "get help" or they would not continue working with him.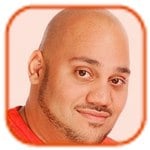 Posted by Andru Edwards Categories: Music, Drugs, Drunk, Legal Issues,
Justin Bieber was charged with drink driving, resisting arrest and drag racing.
The "Baby" hitmaker was arrested in Miami Beach yesterday after being stopped for allegedly drag racing in a rented yellow Lamborghini and soon after he failed a sobriety test, is accused of disobeying officer's orders and was found to have an expired license.
According to reports, the pop star's entourage used their cars to block traffic on Pine Tree Drive at 26th Street, near the Miami Beach Hebrew Academy, so Justin could race his car.
Speaking at a press conference, Miami Beach Police Chief Raymond Martinez said Bieber "had been smoking marijuana and he did consume a beer." He added, "During the arrest Mr. Bieber made statements that he had consumed alcohol and had been smoking marijuana and had consumed prescription medication." According to police reports which Miami Beach Police posted on their Twitter account the officer "immediately smelled an odor of alcohol emanating from the driver's breath" and noticed his "bloodshot eyes" and he had "slow deliberate movement and a stupor look on his face."
Click to continue reading Justin Bieber Charged with Drunk Driving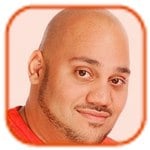 Posted by Andru Edwards Categories: Sports, Television, Drunk, Legal Issues,
Lamar Odom has been given three years probation for Driving Under the Influence (DUI).
The troubled basketball star struck a plea deal with a California court and has admitted no contest to the charge, in return for probation, having to complete an alcohol education class by next June and paying $1,814 in fees and fines.
Lamar - whose marriage to Khloe Kardashian has been rocked by allegations of infidelity and drug use - was arrested on August 30 after driving erratically on the 101 Freeway in Los Angeles showing what officers called "objective signs of intoxication." The reality star refused to a blood-alcohol test after his arrest, which led to automatic one-year driving ban, which still stands.
"He did what no one should ever do, he refused the chemical tests. That means that his license is revoked and Lamar could get the most powerful attorney in the world and he is still not going to have a license for a year," California Highway Patrol public information officer Leland Tang previously told RadarOnline.
Click to continue reading Lamar Odom Gets Three Years Probation for DUI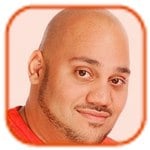 Posted by Andru Edwards Categories: Television, Drunk, Legal Issues,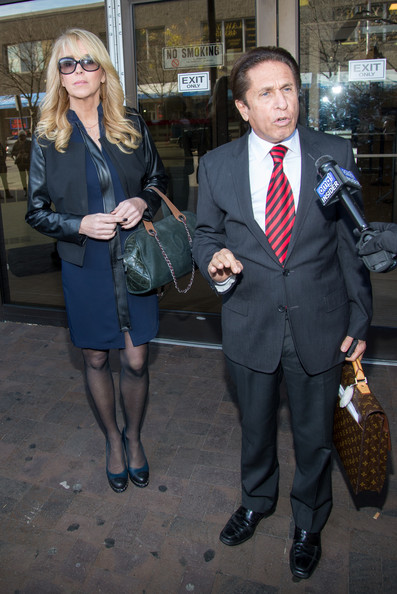 Lindsay Lohan's mother has reportedly been referred to a community service program.
Dina Lohan has been told volunteering could help her alleged drunk driving case, after she was arrested in Long Island, New York, in September for driving at "a speed of 77 mph in a 55mph zone" while intoxicated, according to police.
The 51-year-old mother-of-four has pleaded not guilty and surrendered her driving license.
Her attorney presented a report yesterday that shows Dina was "free of any alcohol or substance issues," although the judge has ordered an independent treatment evaluation ahead of her next court appearance on January 7.
Sources say Dina's daughter Lindsay, 27, wasn't surprised her mother was arrested for drunken-driving.
Click to continue reading Dina Lohan to Do Community Service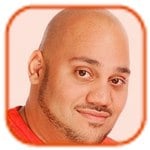 Posted by Andru Edwards Categories: Movies, Drunk,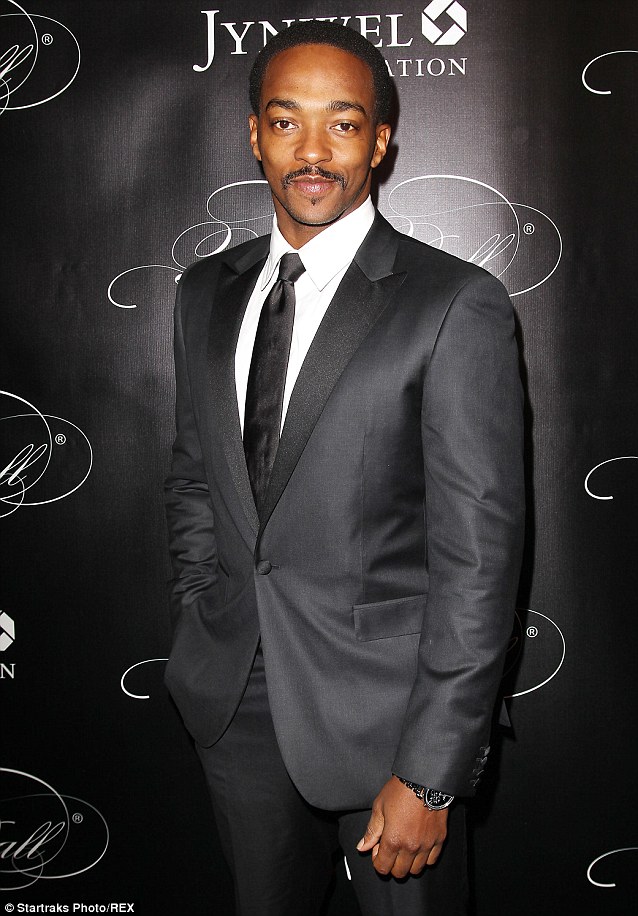 Anthony Mackie has been arrested on suspicion of drunk driving.
The Runner Runner actor was booked in the early hours of Saturday morning after he allegedly refused to take a blood-alcohol test. According to People magazine, the 35-year-old star was initially stopped by police at around 1:30 am for driving his 2010 Dodge Charger with tinted windows in East Harlem, New York City, which is illegal in the state.
However, the cops soon began to suspect he might be under the influence of alcohol as he exhibited "bloodshot, watery eyes" and they smelled alcohol on his breath, TMZ is reporting. The gossip website claims he failed several sobriety tests on the scene, before being taken to the police station on 28th Precinct in Central Harlem, where he refused to submit to a blood-alcohol test.
Anthony, best known for his roles in 8 Mile, Hurt Locker and Gangster Squad, will reportedly have his license suspended immediately.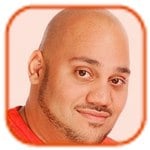 Posted by Andru Edwards Categories: Movies, Drunk, Legal Issues,
Michael Madsen has been charged with two counts of driving under the influence (DUI).
The Reservoir Dogs actor was arrested in Malibu in September after being stopped for driving erratically and subsequently blowing a .20 on a breathalyzer test - more than twice the legal limit - and last Wednesday, the Los Angeles City Attorney filed two misdemeanor counts against him, one for driving under the influence of alcohol or drugs, and another for driving with a BAC of .08 or higher, gossip website TMZ reports.
The case is scheduled to go before the court later this month, but Michael's attorney - who previously declared the breathalyzer test "flawed" - said, "We intend to vigorously defend the charges."
If convicted, the 55-year-old actor could face up to two years in jail but as he has no previous DUI convictions, it is unlikely he would serve any time in prison.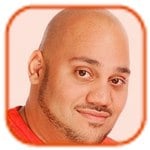 Posted by Andru Edwards Categories: Movies, Drugs, Drunk, Legal Issues,
Jenna Jameson won't face jail time following her arrest for driving under the influence.
The former porn actress pleaded guilty yesterday to one charge of DUI following an incident in which she crashed her car into a lamppost in Orange County, California, on May 25 but won't spend any time behind bars according to gossip website TMZ.com.
She was arrested following the incident when she was asked to take a field sobriety test and failed it by showing signs of intoxication. Prosecutors in Orange County say tests showed her blood-alcohol level was .05 percent above the legal state limit.
Jenna originally pleaded not guilty to the charge and another of driving without a valid license, but the second count was dropped due to her guilty plea.
Click to continue reading No Jail For Jenna Jameson in DUI Case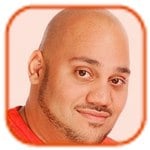 Posted by Andru Edwards Categories: Music, Drunk, Legal Issues,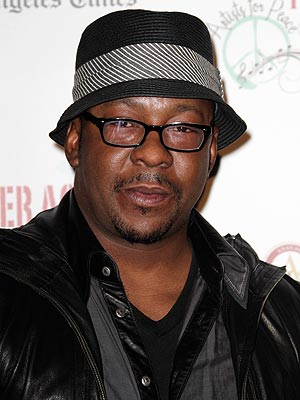 Bobby Brown is recovering well in rehab.
The 43-year-old singer entered an undisclosed facility last week and his lawyer has now revealed he agreed to seek help as part of a deal struck following his arrest for driving under the influence (DUI) in March.
"'Mr. Brown takes his agreement very seriously and admitted himself three weeks after concluding his honeymoon in Mexico during a break from the New Edition tour. Bobby is doing well and receiving services that comply with his agreement with the State of California," his attorney Christopher Brown said in a statement.
Bobby's new wife Alicia Etheredge said she and the singer's children - three-year-old Cassius from their relationship, 19-year-old Bobbi Kristina with late ex-wife Whitney Houston, and Landon, 23, La'Princia, 22, and Bobby Jr., 19, with previous partners - are "proud" of him for seeking help.
Click to continue reading Bobby Brown is Doing Well
© Gear Live Media, LLC. 2007 – User-posted content, unless source is quoted, is licensed under a Creative Commons Public Domain License. Gear Live graphics, logos, designs, page headers, button icons, videos, articles, blogs, forums, scripts and other service names are the trademarks of Gear Live Inc.