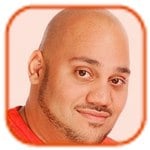 Posted by Andru Edwards Categories: Movies, Television, Drugs,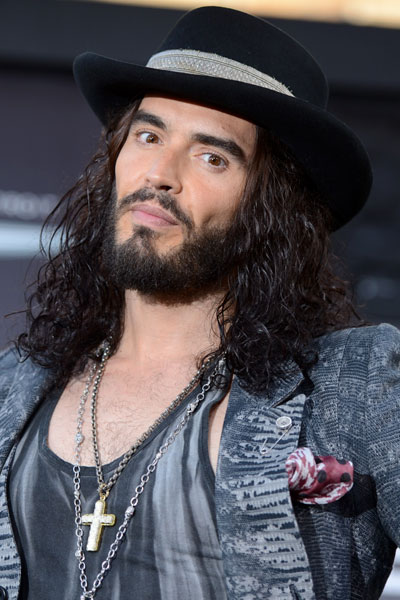 Russell Brand claims he "would rather be a drug addict" than be famous.
The provocative British comedian - who has been sober for more than 10 years after previously battling heroin addiction - is "jealous" of his former self and confessed he would give up his current success to get back his old life on narcotics during an interview for his new BBC Three documentary, Russell Brand: From Addiction to Recovery.
"This is when you know it's a disease. It doesn't matter that I was in that flat in Hackney and now I'm in the Savoy. I'm jealous of me then. It doesn't make a difference to me. The money, the fame, the power, the sex, the women - none of it. I'd rather be a drug addict," Russell declared after watching old footage of himself doing drugs.
Despite his comments, the Arthur actor acknowledged the devastating effects of drugs, and explained how his addiction blighted his life. "Heroin is a greedy drug, it'll take everything. First it'll take your money. Then it'll take your friends, your family, your car, your house. Then it's going to take bits of your body. In the end I used to be scoring with people that had eyes missing, limbs missing. You'll take it until it takes your life. It'll take everything until the last thing and you'll gladly give it that rather than give up the drugs," he admitted. The 37-year-old star is lobbying for society to treat drug addicts differently and the documentary chronicles his own troubled past as well as his present activism.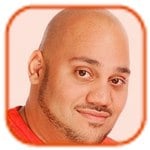 Posted by Andru Edwards Categories: Movies, Music, Divorce,
Katy Perry has hinted that Russell Brand was threatened by her career.
The "Teenage Dream" hitmaker - split from her Rock Of Ages star husband in December after just 14 months of marriage - and although Katy thought he was "the one," she admitted that work commitments got in the way.
"I thought to myself, 'When I find that person that's going to be my life partner, I won't ever have to choose [between the partner and my career]. They won't be threatened or have weird motives.' Then I started to realize, that's not true," she explained in her documentary, Katy Perry: Part of Me.
Katy has now moved on and is dating Florence + the Machine guitarist Rob Ackroyd but says she did everything in her power to save her marriage, before finally acknowledging it was over: "I have that same belief system with everything, from career to my life to my personal life, everything. And I will do everything it takes to not fail. And I did everything it took, but it still failed."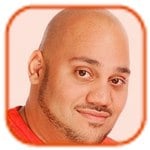 Posted by Andru Edwards Categories: Movies, Music, Divorce, Features,
Katy Perry says her marriage to Russell Brand was "extremely fun."
The "Part of Me" singer - who split from the actor in December after being married for just 14 months - says while their relationship didn't work out, she enjoyed most of their time together.
"Mostly it's about how I go there and the ride along the way which can be bumpy but mostly it was extremely fun," the 27-year-old beauty said, speaking about her new movie Katy Perry: Part Of Me 3D, which documents her time with Russell.
Katy - whose divorce from Russell will officially made final next month - says she decided to document her failed marriage in the film to show people she's not perfect: "I thought it was important for me. First of all, I thought it was important to show everything in between. I think sometimes people think that we're perfect and we know we're not perfect, at all. I think it's important start breaking down the idea that to achieve your dream you always have to be perfect or flawless or live in some kind of fantasy world. So that's why I decided to put everything into the film... in the most tasteful way."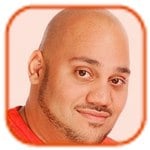 Posted by Andru Edwards Categories: Movies, Music, Television,
Katy Perry has asked her fans to join her in taking a stand against bullying.
The "Firework" singer is supporting documentary Bully which tells the stories of five tormented children and their families, and has asked fans to join her in the cause. "13 million kids get bullied every year. Today take a stand with me," she wrote on her Twitter, followed by a link to the movie's site.
Many more celebrities also pledged their support for the film - to be released on Friday - by retweeting the same message and link, including Pink, Kesha, Justin Timberlake, Ryan Seacrest, Zooey Deschanel, Kim Kardashian, Hugh Jackman, Jessica Simpson, Mariah Carey and many more.
Bully caused controversy this week when it was initially given a given an 'R' rating by the Motion Picture Association of America (MPAA), meaning that anyone under 17 would need to be accompanied by a parent or guardian to see the film, meaning it would miss most of its target teenage audience. However, following an online campaign, the film's distributor, the Weinstein Company, decided to release the film without a rating which is an option open to any producer or director. For more information about the film visit thebullyproject.com.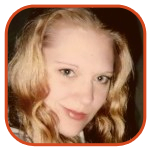 Posted by K.C. Morgan Categories: Television, Videos, Where Are They Now?,
Lea Michele, 12, radiated star power long before millions heard her voice on FOX's hit Glee. In the video above, Michele is being interviewed for a documentary later picked up by MTV's The Seven.
She talks to cameras openly about her experiences on Broadway, explains that she's still "a normal kid," and remains poised and engaging throughout.
Documentary filmmakers Louis Alvarez and Andrew Kolker recall the young Lea Michele in brief asides, remarking that she had a "thousand-watt personality."
"I can do anything and that's how I kind of stay sane in this really tough, dog-eat-dog business," she explains. It took 10 years, but the Emmy-nominated actress has managed to convince many that her words are true: she really can do anything.
Read More

| Entertainment Tonight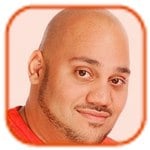 Posted by Andru Edwards Categories: Movies, Rants,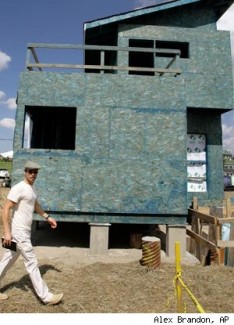 Environmentally-conscious Brad Pitt has hinted the executives responsible for the Gulf of Mexico oil spill deserve the death penalty.
The Inglourious Basterds star speaks out against those behind the oil rig explosion in April - which caused the worst environmental disaster in US history with millions of gallons of oil flooding into the sea - in a new documentary If God is Willing and Da Creek Don't Rise.
"I was never for the death penalty before - I am willing to look at it again," Brad said of the people responsible for the disaster.
The oil spill, which happened after an explosion on the BP operated Deepwater Horizon rig, resulted in the decimation of wildlife and habitat of marine and coastal animals, as well as loss of livelihood for many fishermen and other people who depend of the area for work. As yet the root cause of the disaster remains unconfirmed.
Brad's comments are at the end of the documentary, filmed by Spike Lee, about the effects of Hurricane Katrina on the city of New Orleans, Louisiana - the closest major US city to the Deepwater rig - five years after the hurricane devastated the city, leaving 80 per cent of it waterlogged. Brad spearheaded the Make it Right project after the natural disaster, which built 150 affordable and sustainable homes in one of the areas of New Orleans that was worst hit.
Click to continue reading Brad Pitt Wants Death Penalty For Oil Spill Executives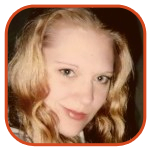 Posted by K.C. Morgan Categories: Movies, Music, Paparazzi Videos, Rumors, Where Are They Now?,
As we've been reporting, Oscar-nominated actor Joaquin Phoenix purportedly dropped out of movies back in 2009 to focus on his musical career. The career switch has been documented, or at least that's the claim, by Phoenix's brother-in-law Casey Affleck.
From the word go, public opinion has been pretty strong that the whole thing was some sort of hoax. Now, Affleck and Joaquin Phoenix are actually shopping the project around…and no one's really figured it out yet.
Click to continue reading Is the Weird Joaquin Phoenix Documentary For Real?
Read More

| LA Times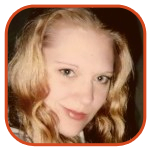 Posted by K.C. Morgan Categories: Movies, Music, Rumors,
Joaquin Phoenix has been making waves - and scoring parodies - for his new disheveled look and reticent manner. Hollywood buzz has it that Phoenix is doing it all for the sake of a documentary, but one psychiatrist has stepped forward with an entirely different - and not so lighthearted - theory.
Paul Dobransky is a relationships expert and an author. The doctor points to signs of schizophrenia in the actor's behavior, saying "there is something wrong," adding, "and it's beyond drug abuse." He pointed to Ben Stiller's Oscar skit (which poked fun at Phoenix and became a highlight of the evening), saying "I was pretty offended by that skit at the Oscars," in recent comments to the Times. "It struck me as potentially beating down on the mentally ill."
Now, that's bold. Susan Patricola, who's the current publicist for Phoenix, fired back. "How absolutely inappropriate for a doctor who has no personal interaction or relationship with someone to diagnose them. And to do so in a public forum," she scoffed. Patricola called the comments "astonishingly inappropriate!"
"The jury is not exactly in on what is happening," Dobransky commented. "Whatever it is, it's not funny."
Read More

| Popeater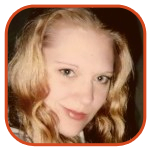 Posted by K.C. Morgan Categories: Movies, Music, Photos, Rumors, Where Are They Now?,
Joaquin Phoenix recently made the shocking announcement that he was leaving his film career behind and subsequently began growing a wild, untended beard and letting his brown locks hang long. He also seems to be launching a new career as a rapper.
The actor offered some insight into his new look in The Sun.
"It's been important for me to just do something that's extreme—that really separates me from that public Joaquin Phoenix persona," he explained. His look certainly is extreme. But then the actor-turned-something else added, "Maybe I'm just lazy."
Many have said the Phoenix career switch-up is all a hoax, part of some sort of promotional effort for a documentary which, it's said, is being created by Casey Affleck and Phoenix. A lackluster performance given by Phoenix seems to confirm the rumors. By the way, the video of Phoenix falling off the stage is still being bandied about the Internet.
Read More

| Popeater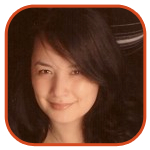 Posted by Veronica Santiago Categories: Television, Videos,
Even though she walked away as one of the biggest names of 2008, Sarah Palin isn't exactly pleased with those who became famous along with her. In an interview for a documentary called Media Malpractice, the Alaska governor said she found it interesting how others benefitted from her campaign run.
"I did see that Tina Fey was named entertainer of the year and Katie Couric's ratings have risen. I know that a lot of people are capitalizing on, oh I don't know, perhaps some exploiting that was done via me, my family, my administration — that's a little bit perplexing, but it also says a great deal about our society."
Click to continue reading Sarah Palin Airs Her Opinions About Katie Couric and Tina Fey
Read More

| CNN

© Gear Live Media, LLC. 2007 – User-posted content, unless source is quoted, is licensed under a Creative Commons Public Domain License. Gear Live graphics, logos, designs, page headers, button icons, videos, articles, blogs, forums, scripts and other service names are the trademarks of Gear Live Inc.