« Gear Live Giveaway: Three DVD's of Your Choice | Main | Gear Live Holiday Music Guide 2004 »
December 22, 2004
Are Cell Phones Harmful?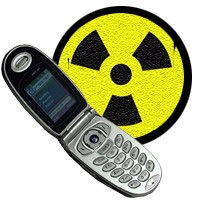 A new European study seems to suggest that they are... at least in a lab setting. A recent European study didn't prove that cell phones are a risk to one's health. However, they did find that after being exposed to electromagnetic fields typical of mobile phones, cells showed a significant increase in single and double-strand DNA breaks. Either way, the team also concluded that more research is needed to see if the same effects can also be found outside a lab. Of course, the companies representing the $100 billion-a-year industry were not immediately available for comment. Makes you think about using an earpiece. We'd love to hear what you all think.
Read More

| Yahoo News
Got an opinion? Click here to discuss this story on the Gear Live Message Boards.
Posted by Hector at December 22, 2004 04:06 PM
RECENT GEAR LIVE STORIES:
Gear Live Holiday Music Guide 2004

Are Cell Phones Harmful?

Gear Live Giveaway: Three DVD's of Your Choice

Gamer Buys Virtual Island for $26,500

Gear Live 2004 Holiday Gift Guide

Trackback Pings
TrackBack URL for this entry:
http://WWW.WRISTDREAMS.COM/mt/mt-tb.cgi/530
Comments
Post a comment