« Introducing Gear Live: QuickTrade! | Main | The DVX-Pod Unpacked »
November 17, 2004
Best Gaming Year Ever?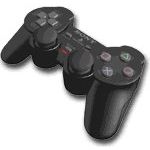 We love our games as much as we love our gear, and this year has the makings of being the best one for gamers ever. There's been a huge focus on producing triple-A quality software across all platforms, and a touch of creativity in the handheld arena as well. Some standout 2004 titles: ESPN2K5, Burnout 3, Halo 2, NBA Live 2005, Doom 3, GTA: San Andreas, GT4, Prince of Persia 2, Unreal 2004, Metroid Prime 2, and Ratchet & Clank 3. On a limited budget, many gamers will have to spread the love into next year, when prices are lowered after the holiday rush. But then in early 2005 we'll have the PSP to deal with. D'oh!
Click here to discuss this story on the Gear Live Message Boards.
Posted by Hector at November 17, 2004 06:14 AM
RECENT GEAR LIVE STORIES:
SCOTTeVEST Solar Finetex Jacket Review

Pod Shield Contest Results

iRiver H10 Surfaces

Nokia to Introduce Hologram Labels for Cell Phone Batteries

Sprint and Nextel Announce $36B Merger

Trackback Pings
TrackBack URL for this entry:
http://WWW.WRISTDREAMS.COM/mt/mt-tb.cgi/441
Comments
Post a comment