« Real Offering $0.49 Song Downloads | Main | Take Your iRiver Underwater »
August 19, 2004
Broadband Penetrates Into 50% of US Households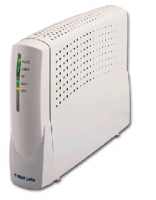 Broadband internet access has reached an important critical mass milestone: In July 2004, more than half (51%) of the American online population accessed the Internet via broadband. This is a significant increase from the 38 percent reported in July 2003. Meanwhile, narrowband access dropped 13 percent annually.
Read More

| Media Daily
Posted by Hector at August 19, 2004 05:51 AM
RECENT GEAR LIVE STORIES:
Are Cell Phones Harmful?

Gear Live Giveaway: Three DVD's of Your Choice

Gamer Buys Virtual Island for $26,500

Gear Live 2004 Holiday Gift Guide

SCOTTeVEST Solar Finetex Jacket Review

Trackback Pings
TrackBack URL for this entry:
http://WWW.WRISTDREAMS.COM/mt/mt-tb.cgi/210
Comments
Post a comment