« Michael Moore Wants You To Download Fahrenheit 9/11 Via P2P | Main | Wi-Bro: 50 Mbps Connection on the Go »
July 05, 2004
NEC 61-Inch Plasma TV Reviewed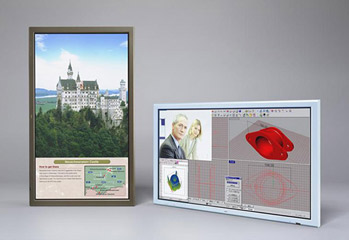 NEC has recently released the absolute most gorgeous plasma displays I have ever seen. They are two 61-inch wide plasma monitors from the PlasmaSync(TM)61XM2+series (a grey bezel model, and a silver bezel model) that are equipped with "Enhanced Split Screen" ability - a high quality, high performance Double Picture function.
Read the Review

| ExtremeTech
Posted by Andru at July 5, 2004 10:38 PM
RECENT GEAR LIVE STORIES:
Gear Live Holiday Music Guide 2004

Are Cell Phones Harmful?

Gear Live Giveaway: Three DVD's of Your Choice

Gamer Buys Virtual Island for $26,500

Gear Live 2004 Holiday Gift Guide

Trackback Pings
TrackBack URL for this entry:
http://WWW.WRISTDREAMS.COM/mt/mt-tb.cgi/86
Comments
nice website like the designs
Posted by: panty adds at July 9, 2004 05:44 PM
Post a comment