« Verizon Fios To Bring Ultra Speed Net Access To The US | Main | Yahoo Unveils New Photo-Sharing Site for Camera Phones »
July 22, 2004
Cell Phones Moving To A Cruise Near You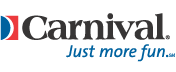 Looks like the idea of getting a cell phone signal while you're miles away from the nearest tower at sea, is becoming a reality. Carnival Corp. and Royal Carribean Ltd. are ramping up services that'll let you chat away if you ever find yourself bored, or forgot to turn off something back at the office. Rates for U.S.-based crusies haven't been set, but you can expect them to be similar to roaming prices.
Read More

| CNN
Posted by Hector at July 22, 2004 08:01 AM
RECENT GEAR LIVE STORIES:
Are Cell Phones Harmful?

Gear Live Giveaway: Three DVD's of Your Choice

Gamer Buys Virtual Island for $26,500

Gear Live 2004 Holiday Gift Guide

SCOTTeVEST Solar Finetex Jacket Review

Trackback Pings
TrackBack URL for this entry:
http://WWW.WRISTDREAMS.COM/mt/mt-tb.cgi/124
Comments
Post a comment