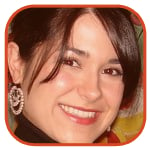 Posted by Katie Gutierrez Painter Categories: Fashion,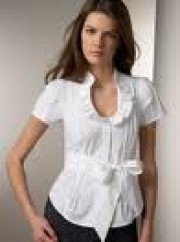 Ladies, my head is exploding. I've just spent the last 20 minutes on the Neiman Marcus website, and there is, for the next three days (online only), an extra 30% off sale items! I'm talking scoring designer clothes, shoes, and handbags for RIDICULOUS prices. Like this NM Exclusive ruffled-neck blouse, originally $145, now $26. How perfect for the office is this? I could go on, but frankly, as I said, my head is exploding. I'm off to search for any Visa gift cards I may have hanging around. Enjoy, and let me know what you find!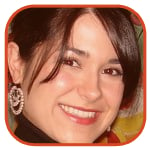 Posted by Katie Gutierrez Painter Categories: Editorials, Fashion, Health,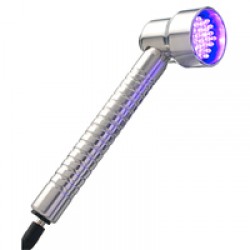 So, yesterday on Gilt, I'm trolling around, looking for deals, no real intention of buying. And THEN I see the Quasar Baby Blue. Now, at first glance it looked like a shower head to me. Or something a dentist would use. I was unsure. Then I read that it's a device that uses blue light to target the sebaceous glands on the face, killing the bacteria that causes acne. So I'm intrigued. I Google reviews. Sure enough, people like this thing. It seems to work. And for a girl like me who (1) has battled her skin for her entire post-pubescent life, (2) has bought countless items from late-night informercials, and (3) just has hope that something will work as promised, darn it, it was a perfect storm. Plus, Gilt has never disappointed me. So I winced, paid $250 (on sale from $350—hooray!), and am now anxiously awaiting its arrival at my door. I'll tell my husband it cost $25. Just kidding—sort of. Anyway, I'll keep you all posted!
Your turn: What's the most indulgent/expensive/ridiculous beauty product you've ever bought? Did it work? Share!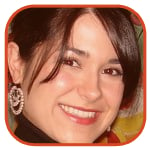 Posted by Katie Gutierrez Painter Categories: Fashion,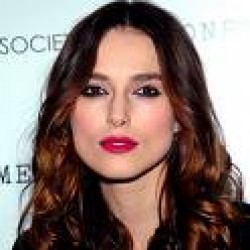 In another month or so, summer's heat and bright colors will begin their annual fade to autumn's darker, richer hues. To get you through the transition, look no further than the luscious hybrid between magenta and violet: fuchsia.
Why it works: Fuchsia is still bright and sexy enough for summer dresses and stilettos but has the depth and maturity to pair with your early fall jackets and bags. When hunting down shades, draw inspiration from the beautiful stain that raspberries leave on your fingers. Or just try the following:
Click to continue reading Fall's Hottest Color Does Triple Beauty Duty: Lips, Cheeks, Nails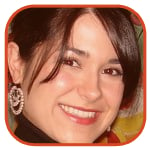 Posted by Katie Gutierrez Painter Categories: Fashion,
Well, with my borderline unhealthy love of dresses, it was only a matter of time till I found some great deals on fabulous summer staples. Use these till the weather cools, then top with a chunky knit, belt, and add tights. Voila!
Designer Deal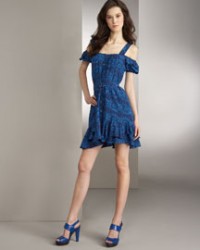 I love Nanette Lepore for her unabashedly feminine pieces (ruffled tops, floral trench coats, beautiful embellishments), and this dress is no exception. Lepore's "Kaleidescope" dress, originally $375, is being sold at Neiman Marcus for $187. With its ruffles, sweetheart neckline, and off-the-shoulder straps, it's reminiscent of the 80s in all the right ways, with a softer, much more modern touch. Love!
Look-alike Steal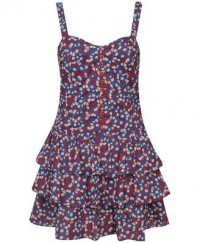 All right, ladies, how about this adorable dress from Forever 21? Like the Nanette Lepore piece, this one features a ruffled hem, 1-inch shoulder straps on a sweetheart neckline, and a sweet floral pattern. Snap on a pair of flat silver shoes, let your hair down, and you're ready for a Saturday afternoon shopping! Oh—and did I mention it's only $22.80? Enjoy!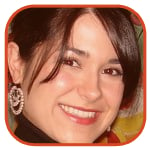 Posted by Katie Gutierrez Painter Categories: Fashion,
Today's deals epitomize summer. Slightly platform sandals embellished with beads and brightly colored stones are the perfect accompaniment to breezy, jewel-tone dresses. Sigh. I'm love.
Designer Deal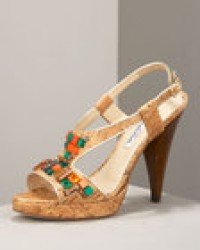 I've had my eye on these beautiful Oscar de la Renta sandals for a few weeks now. I like that they're both glamorous and whimsical, as perfect for a night on the town as they are for the ideal picnic in my mind: crisp sauvignon blanc, caprese salad, and a flowy chiffon skirt. (Notice I say "in my mind"—there's no such thing as an ideal picnic in 100+ degree weather!) Regularly $825, these sandals are 45% off at Neiman Marcus for price tag of $371. A worthy splurge, if you ask me!
Look-alike Steals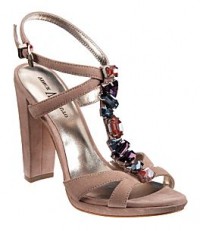 These Vince Camuto sandals are nude suede instead of cork—which means they'll go straight into fall when paired with plum-colored tights. The acrylic jewels are also beautiful, rich colors: autumnal orange, lovely gray-blue, and deep amethyst. Reduced from $120 to $43.20, do I even need to say how great a deal they are at Dillards??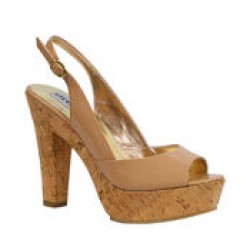 If you like the look without the embellishment, try these Steve Madden sandals, featuring a cork platform and heel and nude patent leather. Originally $99.95, they're being sold on stevemadden.com for only $39.98. A great option to lengthen the legs with your summer dresses and skirts—and who doesn't want that?
Enjoy—and let me know if you snag one of these deals!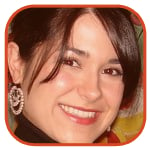 Posted by Katie Gutierrez Painter Categories: Editorials, Fashion,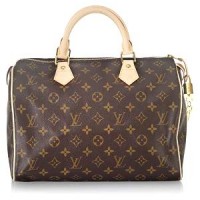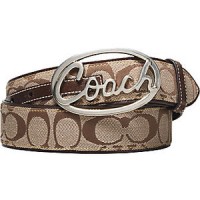 In the last, oh, say five years, I've gone from swearing American Eagle was the only brand I'd ever love to seeking out designer clothing and accessories for their quality, workmanship, and lasting value. (Oh, and because they're preeeeetty.) But one thing that hasn't changed is that I still will not buy goods that have the designer's name splashed all over them. Monogram purses, for example? So not my thing. Even if I admire the shape and quality of some Louis Vuitton bags (like the Speedy, above), I won't buy them if they're covered in the signature LV. And why would I want a belt stamped all over with the Coach logo and featuring a buckle spelling, what else, Coach? To me, these are gratuitous status symbols, and that's not why I shop designer.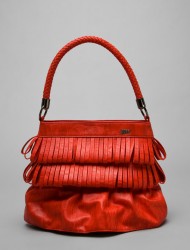 Granted, I know there's a threshold—a line dividing classic from tacky. But that line is much thinner to me than it is to, I think, a lot of people. And don't get me wrong: My little pet peeve can get pretty annoying. Because plenty of designers I really like, such as Marc Jacobs, sneak their name onto the most innocuous places, like the buttons on a blouse. Buttons! Or this otherwise perfect daytime Miss Sixty purse that I would totally buy if it didn't have MISS SIXTY right in front. See it? Sure, it's small, discreet, and perfectly tasteful, but it's there. For things like this, I know my distaste is silly, but I can't help it.
Am I alone in my abhorrence of designer name-flaunting? I'd actually love to hear from people who disagree with me—please share why!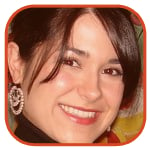 Posted by Katie Gutierrez Painter Categories: Fashion,
Today's deals come in the form of interesting multi-strand pearl necklaces, which I've been obsessed with lately. They're a modern, young way to rock this classic gemstone—a far cry from Sandra D.! I'd wear them with a casual, soft, slightly loose white t-shirt, gray skinny jeans, and—of course—a great heel; I'm thinking black patent platform peep-toes. Add a metallic clutch and a little liquid liner, and you're good to go! Enjoy!
Designer Deal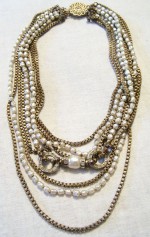 I'm loving this vintage Miriam Haskell baroque pearl, boxchain, and rhinestone necklace—a gorgeous piece that evokes the feeling of pulling a forgotten treasure from your stylish grandmother's jewelry box. Haskell is known for stunning, hand-crafted jewelry, and is also the powerhouse behind department store jewelry lines O Oscar (by Oscar de la Renta) and Kenneth Cole. Similar designs are priced on her site for $700, but you can find this necklace at rubylane.com for $325.
Look-alike Steals: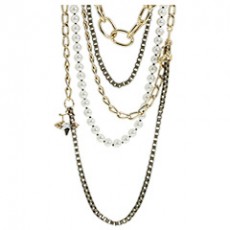 We have two look-alike steals today! The first is this Betsey Johnson long, five-strand necklace with faux pearls, gold tone, and crystal accents. We all know Betsey Johnson for her bright, offbeat, always feminine and joyful clothing line that isn't entirely wearable for a lot of women. This necklace, however, is very wearable—and adorable. Even better, it's 20% off on Zappos for a total of $103.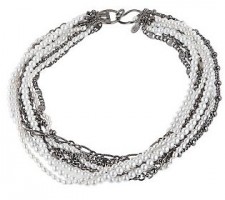 Now, check out this Kenneth Jay Lane piece for
QVC. A couple of obvious differences: We're working with a gunmetal finish here and a bit of a shorter length—the nine strands fall around 20". I love Kenneth Jay Lane for his affordable but still high-end, feminine, and unique designs. This is no exception. Retailed at $95, the necklace is on sale at QVC for $69.50.
Happy shopping!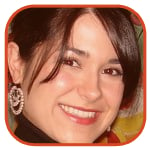 Posted by Katie Gutierrez Painter Categories: Fashion,
This post launches the start of what I'll call our Daily Deal. Inspired by my own feverish bargain-hunting for high-quality goods, I thought, Why not share the wealth? Or, rather, the savings. Which can lead to wealth. Or keep you wealthy. Whatever. Slightly convoluted, I'll admit, but nonetheless well-intentioned. So come back often to check out a designer deal and its a look-alike steal. And share your own bargain-shopping spoils!
Designer Deal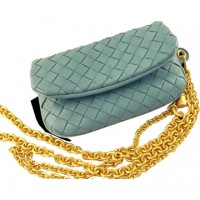 With woven leather in a gorgeous sky blue, this Bottega Veneta handbag measures approximately 5"W by 3"H. In other words, it's the perfect night-out size, but its color also makes it appropriate for day—think summery dresses and fabulous neutral heels, the perfect brunch date outfit (I want it soooo badly!). The bag also features brass chains measuring 38" long but which can be shortened to 22"; a flap closure; fully lined zippered back compartment; and two interior compartments. The designer name is stamped on in the inside. Despite its summery texture, I'd use this bag through fall and winter as a fresh contrast to richer (colored) clothing. Retailed at $602, this bag that I'm quite obviously lusting after is being sold on efashionhouse.com for $299. However, add the code OFF20 at checkout for 20% off the sale price. Then add the code OFF10 for an additional 10% off. You're left with $215.28, and FedEx ground shipping is free. Oh, and the bag also comes in tan and red—take your pick.
Look-alike Steal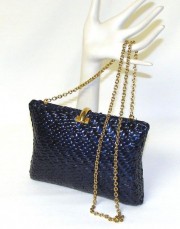 With vintage appeal, the deeper color on this vintage Walborg woven purse will make it more versatile than the Bottega Veneta clutch (for some) come winter. Its dimensions are about 8"W by 5.5"H, and it also features a brass chain shoulder strap. The one-compartment interior is lined in black vinyl, and the bag also has a small gold-lined open slip pocket. But the kicker? It's being sold for only $35 at retrodesignerdeals.com. In lieu of the real thing, seems like a no-brainer to me!
I'd love to hear your thoughts on today's deals—and take requests for future ones. I have to admit, all modesty aside: I'm a wizard at bargain-shopping. Enjoy!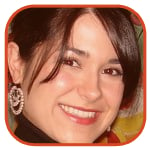 Posted by Katie Gutierrez Painter Categories: Celebrities, Editorials, Fashion,
Alright, granted—I'm from a place that gets hotter than much of the country. Hundred-degree summer days are the norm. Sweating while walking from the car to the grocery store is expected. It's still effing scorching at eight in the evening. So maybe, just maybe, that's why I'm so annoyed by the summer scarf trend. But maybe not. It just doesn't make sense. It's hot, people! Why are you wrapping extra fabric around your neck? Why not just mummify yourself while you're at it? Wrap bandages around your face. Let your eyes peer out at the hot summer days. At all the people walking around with blissfully bare necks.
I'm calling it now: Opera gloves are the next summer It item. Maybe they'll be refashioned from these inexplicable scarves.
What do you think? Do you buy the scarf-as-necklace trend? If so, tell the truth—are you dying under there??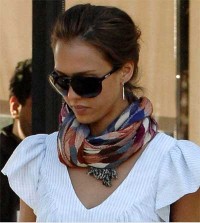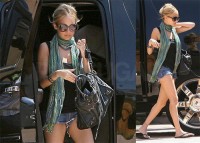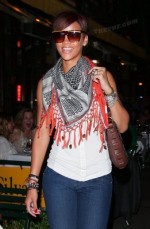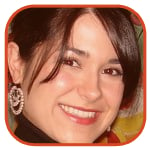 Posted by Katie Gutierrez Painter Categories: Editorials, Fashion,
You know that moment when the wheels of the plane touch ground and you shoot forward in your seat with the new momentum? And you briefly, deliciously forget how your hair became that odd combination of greasy on top, staticky on the bottom, and that you ran out of face blotting tissues and feel slightly nauseous? It's that fizzy moment of anticipation, of your travels opening in front of you with all the possibilities of dreams…
Haven't felt that way in awhile? Me neither. Which is why I'm loving this summer's trend of clothes that are rich with cultural details: Navajo-inspired dresses and tunics with intricate, boldly colored embroidery;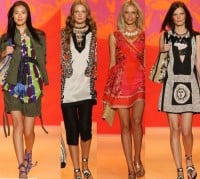 Indian-influenced statement earrings and cuffs;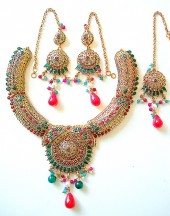 colors and embellishments and attitude straight from Mexico, Turkey, Africa—almost anywhere you can imagine.
Even if imagining is all you do this summer!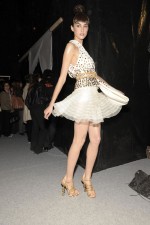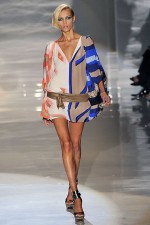 © Gear Live Media, LLC. 2007 – User-posted content, unless source is quoted, is licensed under a Creative Commons Public Domain License. Gear Live graphics, logos, designs, page headers, button icons, videos, articles, blogs, forums, scripts and other service names are the trademarks of Gear Live Inc.