Monday November 23, 2015 6:02 am
Bleeding Edge TV 548: Apple CarPlay review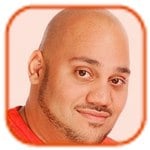 Tweet
Posted by Andru Edwards Categories: Apple, Cell Phones, Features, Podcasts, Transportation, Videocasts, Videos,
Apple hopes to fix the issue of distracted driving with CarPlay, Apple CarPlay is a smarter, safer way to use the features of your smartphone while you're in the car, giving you access to things like Apple Music, phone calls, text messages and iMessages, podcasts, Maps, audiobooks, and more. Once you plug your iPhone into a CarPlay equipped vehicle, you see the interface appear right on the dashboard. In this case, I am using the 2016 CHevy Colorado Z71 pickup truck, which ships with Apple CarPlay.
CarPlay features Siri voice control and is specially designed for driving scenarios. It also works with your car's controls — knobs, buttons, or touchscreen. And the apps you want to use in the car have been reimagined, so you can use them while your eyes and hands stay where they belong.
You can get the Apple iPad mini 4 now!
Don't forget to subscribe to Gear Live's YouTube channel--also, we are giving away awesome perks for our Patreon backers - thanks for your support!
Here's how to get the show:
[
Download
] - iPod-formatted H.264
[
Download
] - High Definition H.264
[
Download
] - MPEG-4
[
Download
] - MP3
| Subscribe to Bleeding Edge TV… | iTunes | Others |
| --- | --- | --- |
| Standard version | | |
| 720p HDTV M4V version | | |
| 1080p HDTV MP4 version | | |
Video Transcript:
I'm in a new Chevy Colorado, and I'm gonna give you my first impressions and look at Apple CarPlay. The system that brings Apple's iOS to you car's dashboard, stay tuned! Hey guys, welcome to Bleeding Edge TV! I'm Andru Edwards. This is the show that brings you news and reviews through the acts of GearLive.com, and today I've got something more unique for you, I'm sitting in a 2016 Chevy Colorado z71 that Chevy lent to me. And the reason why I'm doing this for you is because this car comes equipped with Apple CarPlay.
So if you want a car that basically brings iOS to your dashboard, it allows you to access those key features that you would usually reach for your phone to view, instead you can do it in your dashboard, making it safer, less destructed driving out there and things like that. By accessing things like your phone, your text messages, maps, music, etc. it's much much much easier with a car that has CarPlay. Google does make a version of these for Android, called Android Auto, and most car would support both of them.
It just allows the phone to send a projection of either iOS or Android to the dashboard. So let's get started and take a look at Apple CarPlay. Now, i'll just walk you through and show you what it can do. And by the ways guys, if you haven't entered yet you still have time, we're giving away two of these awesome BB8 Spheros, you might have seen on first Friday that we're taking over the Internet, we're giving two of these away. Head over to GearLive.com/go/BB8 that'll shortcut you to the giveaway video and you can enter right there.
So, first Im just gonna plug in the lightning cable and there you see the projection button turned into an Apple CarPlay button. I tap that and it brings me to the Car Place Interface, the first icons, the phone, music, maps, messages, now playing, podcasts, audiobooks are all from Apple. Rdio and Stitcher and Overcast are three apps that just happen you have on your phone that are CarPlay compatible, so they just show up here in the menu.
Here on the left hand side, you it has the current time, my phone's signal and my phone's WiFi signal so I could see those things right there. You see on the bottom left, there's a home button, so for example you happen to be in Podcast and you wanted to get back at the home screen, so I just hit the hime button like you would on iOS device. So let's get through some of these, let's get into the phone.
"Whom should I call for you?"
"Andru Edwards"
"Calling Andru Edwards"
Here i can see the list of my favorites, recent calls that have come in, a list of my contacts, keypad for when I dial out and make a phone call, and I can go into my voicemail and listen to voicemail. That's what it looks like, you can play it, you can skip back fifteen seconds, or you can call them back right there. and then again, i'll just go right back up to the Home screen.
So let's go in to music, we've got some of the featured radio stations that you may have setup based on music or a song that you like. It also plays Beats 1, so I can just tap on Beats 1 and it'll start playing Beats 1. Anyway, we're gonna stop that because we don't wanna have 3rd party music that I'm not allowed to use on. Still, it's cool you can scroll through the different radio stations that you setup. You can also play with support, which includes a playlist that you may have setup yourself, as well as playlist from Apple music that you downloaded and subscribed to.
We're going to a playlist here, I can see the music that's in that playlist something I can tap on the song I wanna play. There's also artists, which can become a really long scrolling list, if you have a bunch of music on your phone, which I certainly do. Song, which is an even longer list has a shortcut to now playing list when you're in the music app. As you can see, there's also a random button, a heart button, and a repeat button.
Let's get into maps, a map is convenient because of the infotainment system. Here we're able to bring in the map app from your iPhone. This is an Apple map, so you can't switch it out for something like Google Map, her ways, or anything like that. Apple Maps can zoom in and out, so you can see here you can zoom in, zoom out. You can move around the map if you want to, bring yourself back to the center, you got 3D. To get a more 3D view of the map itself, you can look at destinations, if you wanna go into one infinite loop in Cupertino you can tap right there, and as it shows you here. I go ahead start.
"Starting route"
And it gives you Siri, to walk you through where you need to go. So this will give you your actual turn-by-turn directions hearing it also. People map over there on that side, or you can hide that and turn that side and just have the map showing or you could use it to get directions somewhere.
"Give me directions to the nearest Starbucks."
"Getting directions to Starbucks"
And there you go, there's Starbucks right there. I can hit start and be there in five minutes. I'm gonna hit end. Anyway, to stop that music from playing, stop it it's pretty good music though, and you can do this from anywhere. You can use Siri, you don't have to be in the app to for that app. For example, I can be here on the home screen, I can say.
"Play Nicki Minaj"
"Looking for Nicki Minaj"
"Here are some popular Nicki Minaj songs"
And then it's gonna take you back to where you were, if you wanna know what's playing, you can tap on Now Playing, you'll see that it's playing the song "Pound the Alarm"
Messages, it will read your messages out loud.
"Would you like to hear your unread messages or create a new one?"
"Unread messages"
"You have a message from Jason Diaz, sent today 9:04 a.m it says "Thanks" would you like to reply?"
"Sure"
"Ok, what do you want to say to Jason Diaz?"
"No problem dude!"
"Your message to Jason Diaz says "No problem dude!" ready to send it?"
"Yup"
"Done"
So my friend Jason the text message said he hit like on the last video I did with the iPad Mini 4 review. If you haven't seen that, please check it out it's on my YouTube channel, YouTube.com/GearLive and then he said
he already subscribed to my channel, which I also appreciate. It keeps talking so let's hear what it's saying.
"Would you like to hear your Unread messages or create a new one?"
"Unread messages"
"I don't know if I want to associate with someone w 3 dislikes." And last message says" "That's a lot of dislikes"
So we're talking about the facts that my iPad Mini 4 videos has 3 dislikes on it, so I think there's 40 likes and then 3 dislikes. So if you see it and you like it, please do hit the like button, same thing for this video if you're watching this CarPlay video please hit the like button, it helps out a lot. It helps counteract the haters out there.
And there you can see where it starts getting confusing and weird, I already paused the music but you can still play it. Podcast, if you use the Apple official Podcast app, this will show you your podcasts. So I have a bunch of unplayed podcasts here, I could listen to or I can just resume what I was listening to before, I'm listening to the TAZ show. You also have the Top Charts by the way, so you can tap on Top Charts and see what's trending in the top chart podcast, you can listen to it right there. Audiobooks, if you have audiobooks, which I do not you could listen to your audiobooks here which is cool cause there are a lot of people who loves to listen to their audiobooks.
Overcast, don't have any podcasts in there right now but if i did, I can access my playlist and podcasts. Switch over to the Rdio, subscription service again it keeps showing the podcast menu there, but there you could change if you're fluent with Rdio,it tailors in a station to your listening favorites based on what you like, based on your favorites there. So it's a competitor Apple music it's something similar in that kind of CarPlay a nutshell for you, basically takes the features that you would use most from your phone, then puts it in the dashboard for you.
Now there are some bugs as you saw, there are some things that are confusing like I paused the music a few times but it just start playing again, it doesn't usually happen when you pause the music from other device, it won't start playing again when you start doing something else. The menus it kept showing the podcast menu when I first went in to audiobooks and overcast and Rdio and it would take a few second to catch up and refresh and show the actual menu of the app I was in. So there's a couple things in there that they need to fix, but overall, I like it, kinda makes you feel like Michael Knight seriously way better than most if not all of the in-car voice command system, because you have to know exactly how to phrase your command which is Siri is just using natural language.
That was your look at the CarPlay in the car. If you have any questions or comments, leave it here or in the comments below. And as I've said earlier if you like this video, please hit the like button and do subscribe, hit the subscribe button out there. That allows you to find out when we publish new videos we do that multiple times per week, so if you're into gadgets or tech gaming, and cars, this is the place to be.
Thanks for watching guys! I'm Andru Edwards. This was Bleeding Edge TV, the show that brings you news and reviews through the acts of GearLive.com Thanks for watching and i'll see you on the next video!
You can also find us on:
Related Tags:
2016 chevy colorado review, 2016 chevy colorado z71, 2016 chevy colorado z71 review, apple, apple carplay, apple carplay review, apple music, car play, car play review, car reviews, carplay, carplay review, cars, chevy colorado, chevy colorado z71, dashboard, hey siri, ios, ios 10, ios 9, iphone, iphone 6, iphone 6 plus, iphone 6s, iphone 6s plus, iphone 7, iphone 7 plus, pickup trucks, siri, trucks
© Gear Live Media, LLC. 2007 – User-posted content, unless source is quoted, is licensed under a Creative Commons Public Domain License. Gear Live graphics, logos, designs, page headers, button icons, videos, articles, blogs, forums, scripts and other service names are the trademarks of Gear Live Inc.