Saturday September 3, 2016 9:15 am
Bleeding Edge TV 588: HTC 10 review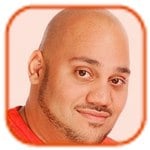 Tweet
Posted by Andru Edwards Categories: Cell Phones, Features, Handhelds, Podcasts, Product Reviews, Videocasts, Videos,
In this HTC 10 review, I explain why I think the HTC 10 is the best Android smartphone released so far in 2016. I've been using the HTC 10 for about a month, and have come away very impressed by what the company was able to accomplish with both the camera, and the sound.
On the inside you've got a 24-bit DAC to handle the BoomSound speakers and any headphones you plug in, and the both cameras sport optical image stabilization, which is a first for any smartphone. #PowerOf10
You can pick up the HTC 10 now.
Don't forget to subscribe to Gear Live's YouTube channel--also, we are giving away awesome perks for our Patreon backers - thanks for your support!
Here's how to get the show:
[
Download
] - iPod-formatted H.264
[
Download
] - High Definition H.264
[
Download
] - MPEG-4
[
Download
] - MP3
| Subscribe to Bleeding Edge TV… | iTunes | Others |
| --- | --- | --- |
| Standard version | | |
| 720p HDTV M4V version | | |
| 1080p HDTV MP4 version | | |
Video Transcript:
If you've been paying attention to HTC's line of smartphones over the past 3 years, you'll notice that the HTC 10 seems familiar, yet also introduces a fresh start for the line. Previous devices were good, but never really seen as universally great. This year, the company has come out swinging. I've been using the HTC 10 for about a month, and while I brought you my Top 5 Features video a few weeks ago (I'll leave a link to that in the description,) I wanted to wait before publishing my full review, since I knew there was a good chance that HTC would roll out software updates prior to launch that could change opinions on some of the features - and of course, they did. A recent update to the camera software in particular made me love the camera even more. But first, let's start with hardware and build quality.
HARDWARE & BUILD QUALITY
The build quality on the HTC 10 is some of the best ive ever seen on a smartphone device in many many years of reviewing gadgets. Obviously the metal construction looks and feels great, although, if you have smaller hands, you might feel that it's a bit chunky. As you see on the right you've got the microSIM tray, got the volume rocker, along with a very obvious power button, which is a fantastic move by HTC. I'm not sure why they're the only one doing this, but this also appeared on the HTC One A9 a few months ago, and I liked it there too. I'll leave a link to that review in the description below, in case you want to check it out…but yeah, the button on this phone are so tactile. On the bottom we've got the bass speaker, microphone, and USB-C port for charging and syncing, and yes, this device does support Qualcomm Quick Charge 3.0. The left side is bare, save for the microSD card slot at the top, which supports cards up to 2TB in size - the one I have is just 200GB, and it does support Android Marshmallow's Adaptive Storage feature. Up top you've got the auxiliary port, which packs some serious punch…but more on that in just a moment. Rounding out the hardware tour, up front we've got the speaker, LED notification light, selfie camera, and home button with built-in fingerprint reader, which sits between the capacitive buttons - back button on the left, and multitasking to the right. Finally, on back is the main UltraPixel camera.
The 5.2-inch quad HD display (that's 2560 x 1440, 564ppi Super LCD 5) with curved edge Gorilla Glass sports 30% more colors, tuned to cinema standards, and I prefer that when compared to the overblown look of AMOLED. The absolute best part of this display, though is it's touch performance. I mentioned this in my top 5 features video, but it bears repeating - this is the best touch experience I have ever had on any Android phone, period. The touch responsiveness is on par with what iOS was like prior to the release of iOS 7. It is just buttery smooth, tracks perfectly, with no lag - something that other Android smartphone makers still have trouble with perfecting. It may sound like a small thing, but in the grand scheme of things, almost everything you do on your smartphone is touch-based, unless you're using voice control or motion gestures, and that means that this improvement effect almost everything you do in a very positive way.
Rounding out the hardware, on the inside you've got
Qualcomm Snapdragon 820 quad-core 64-bit chip running at 2.2GHz
Adreno 530 graphics chip
4GB RAM
32GB and 64GB storage options
3000 mAh battery that got me roughly 4 hours and 45 minutes of screen on time, and lasts about a day and a half
All in all, this is a beautiful phone with a great layout.The chamfers on the back add a roundness that makes it even more comfortable to hold, while giving it a bold look at well. If I had any complaint here, it would be that it's not waterproof or really even what I'd consider to be water resistant. Accidents happen, and we're seeing other devices that can be submerged in water, but the HTC 10 offers no such assurances.
SOUND
Many HTC fans were worried when the HTC 10 was announced with a different speaker configuration, moving away from the BoomSound dual-front facing speaker setup that HTC has been known for. However, in my personal opinion, there isn't much cause for alarm. In fact, on the whole, the HTC 10 is the best phone out there as it pertains to pure sound quality across the board. First, you've got the new BoomSound Hi-Fi speaker layout, which pumps out 24-bit high resolution audio. You still get two speakers here, but now it's a separate tweeter and woofer design - so one speaker is dedicated to the mids and highs, while the other takes care of the lows, both with their own dedicated amplifier.
Then you've got the auxiliary port, which is powered by 24-bit sound processing, a built-in DAC, and a high performance headset amp. When you plug in, you get BoomSound for your headset. You can turn it off and on at will to really hear the difference - and it's a noticeable difference right our of the box. However, continuing on that theme of the HTC 10 being the best smartphone for audio, they've even included something called the Personal Audio Profile system, which measures your own individual hearing in each ear, and then adjusts specific sound frequencies so that you get the best listening experience, and it's awesome.
The HTC 10 carrier models ship with a set of high-quality earbuds, but those aren't included in the unlocked model that I have here. I did get a pair of the HTC Pro Studio High-Res earphones separately, and you can go into the audio profile and specify which HTC headphones you're using to even further tune your listening experience. Of course, you can use any pair of headphones that you'd like - I've also used the Audeze EL-8, which are $800 planar magnetic headphones, and a few weeks ago I tried the JBL Reflect Aware C earbuds, which actually plug into the USB-C port. As a self-professed audiophile, I can tell you that I've never seen this level of customization and sound quality on a smartphone, and I truly applaud HTC for what they've been able to accomplish here.
Before I jump into talking about the camera, since we're on the topic of sound, I should mention that when you are recording video, the HTC 10 records the audio in 24-bit high resolution as well - so not only does it pump out great sound, but it captures 256 times more information across twice the frequency range using three separate microphones with built-in noise cancelation.
CAMERA
The Nexus 6P was praised for being the first Nexus smartphone with a great rear camera - and you get that same camera sensor here on the HTC 10, but with an even better 1.8 aperture with optical image stabilization. The camera was the main reason why I waited to publish this review until right before launch, because something wasn't quite right from a software perspective. Basically, it was slow at launching the camera, and a slow at actually taking the pictures. I'm happy to report that I downloaded a pre-launch update two days ago, and the camera is now vastly improved, as I expected. It's a 12 megapxel shooter with 1.55 micron sized pixels, which more than doubles the amount of light it takes in from last years model.It has a dual-tone LED flash, and the colors are on point. As it pertains to video, it records in up to 4K with that hi-res audio that I mentioned a minute ago. You also get slow-motion recording at 720p 120fps. Additional camera modes include Auto-HDR, Panorama, Pro mode with manual control and 12-bit RAW format support, Hyperlapse, Video Pic, and continuous shooting at 8 fps.
Adding to the unique camera setup, on front you've got a 5MP wide angle camera with 1.34 micron sized pixels, and this one also sports optical image stabilization - a first for any smartphone. It also matches the rear camera at f/1.8 aperture, and records in 1080p. It has an auto selfie mode that will take the picture when you are smiling, and there's also voice command as well. Here's what it looks like when shooting video with the OIS front cam.
And while we're talking about media, in addition to DNLA, Miracast, and Google Cast, the HTC 10 even supports Apple's AirPlay right out of the box!
SOFTWARE
HTC Sense is the best third-party skin in a flagship. HTC has really stripped down their skin, making this device nice and lean from a software perspective. It's not stock Android of course, but it's very close and isn't annoying at all, unlike Samsung's TouchWiz interface. HTC has done away with the duplicate apps that do the same thing that built-in apps already handle, so it doesn't feel like you are bogged down with bloatware from the moment you power on the device.
HTC Freestyle lets you customize the look and feel of your layout even more, doing away with the on-screen grid and letting you place icons and widgets anywhere, and even using stickers and themes to really deck out the design, even using stickers instead of app icons. It's not something I need, but I can see a lot of
FINAL
In conclusion, I'm just gonna say it - as far as flagship devices go so far here in 2016, the HTC 10 stands at the top of the pack as my favorite phone of the year. Sure, you can argue that it isn't waterproof, but I'd counter that I am way more likely to listen to music than I am to drop my phone in the sink, and if I had to choose between the two, I'd want that amazing listening experience. The build quality is solid, and doesn't feel like something that is going to shatter if you drop it, the battery life is fantastic, and the dual OIS cameras are a feature you simply won't find elsewhere. Oh, and if you do crack your screen or get water damage within the first 12 months of owning an unlocked HTC 10, they'll replace the phone completely free. That's standing behind your product. You can pick up the HTC 10 later this week, starting at $699 here in the US, and it'll be available in Silver and Carbon Gray.
Thanks a lot for watching as always guys! Be sure to hit that like button if you enjoyed this one, and if you loved it, do me a favor and hit the subscribe button to find out more about our future reviews, tutorials, giveaways, and more. Now, I wanna know what you guys think - hit me with your feelings on the HTC 10 in the comments below, and I'll interact with you there. Thanks a lot for watching as always guys, your support means the world to me. I'm Andru Edwards, and I'll catch you in the next video.
You can also find us on:
© Gear Live Media, LLC. 2007 – User-posted content, unless source is quoted, is licensed under a Creative Commons Public Domain License. Gear Live graphics, logos, designs, page headers, button icons, videos, articles, blogs, forums, scripts and other service names are the trademarks of Gear Live Inc.