Monday January 12, 2009 1:00 pm
Titans, Giants and Panthers Forget How to Play Football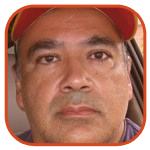 Tweet
Posted by Frank Nevarez Categories: Baltimore Ravens, Pittsburgh Steelers, Tennessee Titans, San Diego Chargers, New York Giants, Philadelphia Eagles, Carolina Panthers, Arizona Cardinals, Editorials,
I figured when I went 1-for-4 with my Wild Card playoff picks that it couldn't get any worse. Wrong. I go O-for-4 this weekend. What the heck is going on? One playoff preview (from the experts) this past week stated "pick the home team" in the second round of the NFL playoffs. The reasons given: A) the stronger teams have earned the first week bye, B) these teams will play at home in the second week, C) they're rested, and D) they have an extra week to gameplan.
So what happens? Other than the Pittsburgh Steelers, all home teams lose.
Baltimore Ravens beat Tennessee Titans, 13 - 10
They call Ravens rookie QB Joe Flacco, "Joe Cool." He looked like "Joe Asleep" to me. But he sure made the plays when he had to. Meanwhile, the Titans continuously shot themselves in the foot by committing turnovers on drives that could have padded a growing lead for themselves. The killer was a fumble by Alge Crumpler at the goal line with nine minutes to go in the game. Ravens fans would say it was Baltimore's hard-hitting defense that ultimately caused all the turnovers. The Titans also had the misfortune of losing RB Chris Johnson for the second half with an ankle injury. He was providing plenty of offense in the first half. Poor pass defense on critical plays also hurt Tennessee.
Baltimore also benefited from two non-calls in the fourth quarter. Joe Flacco seemed to step out of the end zone on a play about midway through the fourth quarter. Then with less than three minutes left in the game the play clock seemingly expired, but play was allowed and Flacco completed a critical third-and-two pass to Todd Heap which gained 23 yards and led to the winning field goal by Matt Stover.
Arizona Cardinals beat Carolina Panthers
This was the one game I figured for a blowout, but NOT for Arizona in a 33-13 victory. QB Kurt Warner and WR Larry Fitzgerald had a field day and Panthers' QB Jake Delhomme threw five interceptions. The Cards were considered the weakest team coming into the playoffs and now they are one win away from getting to the Super Bowl. They say they coasted when they won their division early and that they knew they could turn it on in the playoffs. They were right… I was wrong.
Philadelphia Eagles over New York Giants, 23-11
Eagles QB Donovan McNabb was left for dead a few weeks ago. On Sunday he came up big on third down play after third down play. Giants QB Eli Manning reverted to the old, underperforming Eli. Was his Super Bowl run last year just a hiccup in an otherwise just slightly above average history? The Arizona Cardinals were able to regroup after a lackluster end of season, but the Giants can't?!?! It appeared that Plaxico Burress was missed. Without any serious long ball threat, Philly could load up on the line and stop the Giants running attack.
Pittsburgh Steelers over San Diego Chargers, 35 - 24
I figured this was the upset in the making when the Chargers scored quick on a 41-yard TD pass from Philip Rivers to Vincent Jackson—and they made it look easy. Nope. A couple series later Pittsburgh gets a 68-yard TD return from Santonio Holmes. San Diego was up 10 -7 when they allowed a 66-yard TD drive with less than two minutes to go in the half.
Then Pittsburgh used almost eight minutes at the start of the third quarter for a 76-yard touchdown drive. The Steelers were up 21-10 at that point. San Diego responded by getting a 63-yard kickoff return from Darren Sproles—only to have a Rivers pass tipped into the air and intercepted by Pittsburgh. Steelers QB Ben Roethlisberger let the ground attack lead things in the first half, then he put passes together in the second half to help Pittsburgh pull away.
Predictions for Conference Championships (Tip #1: Bet the opposite of me and win big money!):
Philadelphia Eagles at Arizona Cardinals
While the Arizona defense has played well during the playoffs, the Eagles defense has played better. I think the Philly D will put considerable pressure on Kurt Warner—so I'll take Philly. McNabb's resurgence will continue.
Baltimore Ravens at Pittsburgh Steelers
The Steelers will come after Joe Flacco hard. The Pittsburgh offense has better balance than Baltimore's unit. The Steelers are at home, and the game will probably be played in bad weather. Pittsburgh excels in these conditions.
What have we learned from this year's playoffs? Too much parity is a good thing. Bet on it.
© Gear Live Media, LLC. 2007 – User-posted content, unless source is quoted, is licensed under a Creative Commons Public Domain License. Gear Live graphics, logos, designs, page headers, button icons, videos, articles, blogs, forums, scripts and other service names are the trademarks of Gear Live Inc.