Monday December 8, 2008 9:27 am
Ice Cube Theory: Steelers Cool Enough to Win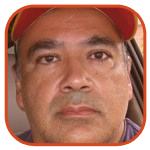 Tweet
Posted by Frank Nevarez Categories: Pittsburgh Steelers, Dallas Cowboys, New York Giants, Philadelphia Eagles, Editorials,
.
You may think it's the Terrible Towels that bring the Pittsburgh Steelers luck. You're wrong. The Steelers' fortune changed on Sunday when a fan went above and beyond to demonstrate his devotion to his team. This performance energized the home team in their 20-13 come-from-behind victory over Dallas.
First off, congratulations to the Philadelphia Eagles who beat a lifeless New York Giants team on Sunday. Were the Giants suffering from Plaxico overload? Did a sure-fire dropped TD pass by Domenik Hixon represent something Burress would have caught and scored on? Will Coach Tom Coughlin be able to use this as a slap in the face and get this team focused on winning again?
The first half of Sunday's Pittsburgh-Dallas contest didn't go anywhere. It was full of alternating turnovers and offenses that could not get started. It's like pre-game jitters lasted for the entire first thirty minutes.
Did you catch broadcaster Joe Buck's overkill on how this game represented " the coldest game Tony Romo had ever played in?" How would this Wisconsin boy handle it? The temperature hit all of twenty degrees throughout the game. What about Ben Roethlisberger? Isn't he originally from Ohio? That's not exactly the Sun Belt!
With 3:26 left in the third quarter Dallas is up 13-3, but Pittsburgh's fortunes changed when the Fox-TV cameras zeroed in on a bald –headed, shirtless guy pouring a cooler full of ice water and ice cubes onto his body in the frigid home team stands. This act of idiocy led to the following stream of good luck for the Steelers: tight end Heath Miller gets drilled on short pass attempt. The balll caroms off Miller and is almost picked off for an interception by Dallas – but the ball hits the ground. On a third and sixteen, Big Ben hits on a 47-yard bomb to Santonio Holmes . Roethlisberger escapes a shoelace tackle and pulls out of another hold to complete a pass to Holmes at the 10 yard line. The Steelers receive an extra shot at the end zone when a Dallas penalty results in a replay on an incomplete pass. Unfortunately for Pittsburgh, this does not lead to any points, but a streak of good luck for Pittsburgh is established.
With less than 12 minutes left in the game and leading 13-3 Dallas punts. Holmes grabs the ball on a bounce and provides a 35-yard return to the Dallas 25-yard line. The resulting field goal hits the upright—but goes in! Dallas 13, Pittsburgh 6.
Big Ben leads a new drive with passes, a scramble, and a sneak. He finishes it off with a six-yard pass to Miller who stretches into the end zone for a score (with the successful PAT) that ties it at 13- 13. Romo then throws an interception to Deshea Townsend who runs it back 26 yards for the winning TD.
Fox-TV displays many images: Steelers coach Mike Tomlin twirling his headphones cord like a lasso. This is, of course, a homage to rock and roll's Roger Daltrey of The Who. And their big hit was, of course, "Magic Bus" – as in Jerome "The Bus" Bettis, Pittsburgh Steelers legend. Fox also showed a snakebit (again) Romo looking confused and sad. And Fox also showed the home fans whooping it up. Apparently, they could not find the halfway naked guy whose ice water shower started the avalanche of good fortune. Maybe he caught hypothermia and had to leave before the end of the game. That's called taking one for the team!
© Gear Live Media, LLC. 2007 – User-posted content, unless source is quoted, is licensed under a Creative Commons Public Domain License. Gear Live graphics, logos, designs, page headers, button icons, videos, articles, blogs, forums, scripts and other service names are the trademarks of Gear Live Inc.