Saturday September 27, 2008 10:04 am
NFL Week 4 Picks by Dean Browski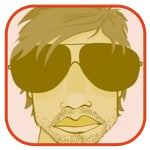 Tweet
Posted by Dean Browski Categories:
Last week I watched the Eagles-Steelers game in Pennsylvania with a crowd of subdued Eagle and Steeler fans. Neither side seemed capable of getting very excited over their teams, and both sides left questioning what they thought they knew about their teams. While The Dean is not a fan of any team, I feel the same sense of confusion about what I thought I knew. My confusion is not limited to two teams, it is spread rather evenly among the entire NFL.
Here is what I can say with confidence: the Rams, Chiefs, and Lions are bad. This week will be the first test of how aware I have been through the first three weeks. As they say, it's not how you start, it's how you finish.
Season: 22-24-1
Last Week: 7-9-0
Atlanta Falcons @ Carolina Panthers
CAR -6.5
Notes: The Falcons have found a running game but they also have not figured out how to stop the run. This is the second week with Steve Smith in the lineup for the Panthers, I am
betting the Panther offense finds a bit more rhythm.
Pick: Panthers
.
Cleveland Browns @ Cincinnati Bengals
CIN -3.5
Notes: Not sure who is more disappointing this year out of these two teams. The Browns have done nothing that warrants any confidence; and the Bengals can take strength only from
an OT loss. The Browns offense was so potent last year, and I believe this is Derek Anderson's last chance to prove he deserves to the starting QB. Not sure I like last chances.
Pick: Bengals
Houston Texans @ Jacksonville Jaguars
JAX -7
Notes: The Jaguars have an injury list that is a mile long. The Texans are yet to remind us of their 8-8 record from last season. This is the Texans 3rd straight road game.
Pick: Jaguars
Denver Broncos @ Kansas City Chiefs
KC +9.5
Notes: The Broncos are getting much love from everybody and are prepared to challenge for the AFC West. The Chiefs are not ready to challenge for anything.
Pick: Broncos
San Francisco 49ers @ New orleans Saints
NO -5
Notes: Two wins in a row for the 49ers, nice job to them. It won't be three in a row. The Saints giving less than a TD is a gift.
Pick: Saints
Arizona Cardinals @ New York Jets
NYJ -1
Notes: The Cardinals offense should be excited to play the Jets after seeing how the Jet defense was unable to stop the Chargers. But if Jason Campbell and the Redskins were able
to put up 24, the Jets should be able to find some of the offense that Brett Favre was supposed to bring. I'll take the east coast home team over the west coast team playing consecutive
games on the road.
Pick: NYJ
Green Bay Packers @ Tampa Bay Buccaneers
TB -1
Notes: I like the Bucs in this game for the sole reason that they are coming home after a good road win, and the Packers are traveling after a home loss that they were not nearly
as competitive in as they were expected to be.
Pick: Buccaneers
Minnesota Vikings @ Tennessee Titans
TEN -3
Notes: The Vikings showed why people considered them among the teams to win the NFC this year last week against the Panthers. Their defense scored points and they controlled the
ball. The Titans going 4-0? I don't see it.
Pick: Vikings
San Diego Chargers @ Oakland Raiders
OAK +9
Notes: The Raiders showed that they will compete this year, but don't expect them to win many games. Especially not this week.
Pick: Chargers
Buffalo Bills @ St. Louis Rams
STL +9
Notes: The Bills were unable to cover a large spread last week, but the Rams are not the Raiders. Typing that made me laugh.
Pick: Bills
Washington Redskins @ Dallas Cowboys
DAL -11
Notes: I don't see what warrants a double-digit line in this game.
Pick: Redskins
Philadelphia Eagles @ Chicago Bears
CHI +3
Notes: The Bears have been playing some mediocre teams pretty tough. The Eagles are not mediocre.
Pick: Eagles
Baltimore Ravens @ Pittsburgh Steelers
PIT -5.5
Notes: The Steelers on Monday night against a team that isn't as good as the Steelers and isn't as good as people might think. Only 5.5 points?!
Pick: Steelers
© Gear Live Media, LLC. 2007 – User-posted content, unless source is quoted, is licensed under a Creative Commons Public Domain License. Gear Live graphics, logos, designs, page headers, button icons, videos, articles, blogs, forums, scripts and other service names are the trademarks of Gear Live Inc.