Wednesday October 22, 2008 10:08 pm
NFL Questions and Answers: Titans, Raiders, 49ers and Monday Night Football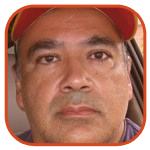 Tweet
Posted by Frank Nevarez Categories: New England Patriots, Pittsburgh Steelers, Tennessee Titans, Oakland Raiders, Dallas Cowboys, New York Giants, San Francisco 49ers, Editorials,
We've made it through seven weeks of the NFL 2008 season. Is it shaping up as anyone's game or should we already place the New York Giants and the Pittsburgh Steelers in the Super Bowl? They've got the experience; they've got the pedigree. Let's forget the front-runners for a second. What are the burning questions underneath the leaders?
Will the Tennessee Titans continue to be the surprise of the NFL?
The Tennessee Titans are undefeated. But none of the teams they've beaten are above .500. They still have a long-toothed Kerry Collins at QB, right? I don't expect a Jim Plunkett rebirth here. Besides, wasn't he supposed to be reborn when he led the Giants to the Super Bowl eight years ago…and lost? How many times does a guy get to be the comeback story of the league?
What kind of math is Tom Cable using with the Oakland Raiders?
Here's his speech at the postgame press conference following last weekend's overtime victory over the Jets: "Today we're 1 and 0. We're proud of it. One game don't make the year. It makes today and that's our goal, 1 and 0." Hey, Tom, the Raiders are 2-4. Under you, they are 1-1. How about raising those expectations a bit? Is it all downhill now that you've met your goals?
Normally, I'd just leave it at that, but did anybody catch the shot of Al Davis on Sunday's broadcast? With about seven minutes left in the overtime period, CBS caught Al Davis staring directly into the camera. I've never been so frightened in my life. He almost hypnotized me into joining the Raider Nation. You know what? I take back all that stuff I wrote about Tom Cable! Maybe Davis hypnotized Jets receivers and Brett Favre into having a poor overtime showing? Anybody got an 800-number for a voodoo removal service?
Will the Dallas Cowboys survive life without Tony Romo?
They got knocked on their butts by the St. Louis Rams. Brad Johnson is not likely the answer at QB. The heat has been turned up considerably on Wade Phillips. Now he's thinking of ADDING defensive play-calling to his load! This is a team that needs to play the Green Bay Packers quickly. Maybe some free scouting reports from Brett Favre can give them a much-needed edge for that one.
Why was Matt Cassel being mentioned as part of the promos during ESPN commercials for Monday Night Football?
Yes, the New England Patriots ripped up the Denver Broncos on Monday and Cassel was effective in leading the team. But while we understand why Randy Moss is used in promos, Cassel is in Tom Cable territory, no? Rodney Harrison gets no mention and then he suffers a potential career-ending injury. What? Teddy Bruschi is too old to be given a holler? The San Francisco 49ers have a MNF game in a couple of weeks. Here's the ESPN promo: "Watch the explosive J.T. O'Sullivan lead the Niner attack!" Mark your calendars!
Obvious Answer: Mike Nolan was was not going to be turning around the 49ers any time soon.
Not So Obvious Answer: which is the worst team? The Chiefs? The Bengals? Or the Lions?
Not So Obvious Question: If Commissioner Roger Goodell decides on no immediate suspension, who's going to be just desperate enough to go after Michael Vick's services when he comes out of prison in early 2009?
Not So Obvious Answer #2: 49ers, don't bring in Mike Holmgren to lead the franchise when he leaves the Seattle Seahawks if you're not sold on Mike Singletary. Holmgren couldn't get over the top with the Seahawks and he had a decent QB in Matt Hasselback. Don't go the favorite son route when his heyday is long gone.
© Gear Live Media, LLC. 2007 – User-posted content, unless source is quoted, is licensed under a Creative Commons Public Domain License. Gear Live graphics, logos, designs, page headers, button icons, videos, articles, blogs, forums, scripts and other service names are the trademarks of Gear Live Inc.