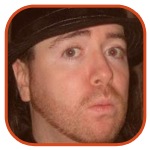 Posted by Adrien Griffin Categories: Tampa Bay Devil Rays, Cleveland Indians,

In what can only be seen as a disappointing start to the 2009 season for the reigning American League champion Tampa Bay, a "Ray of light" if you will make his season debut tonight against the Cleveland Indians.
David Price has been called up.
Price was dominant in a short amount of time during the Rays' 2008 Cinderella season, including a win in Game 2 and a save in Game 7 against the Boston Red Sox in the ALCS.
The lefty was the No. 1 overall pick in the 2007 draft, and has been proving his worth to the Rays and their Triple A affiliate Durham ever since. He'll be replacing Scott Kazmir on the roster, who went on the disabled list with a right quad injury, joining closer Troy Percival (shoulder) and second baseman Akinori Iwamura (knee). Price's timing couldn't be better.
With a 23-23 record, the Rays are fourth in the AL East, behind the always dominant Red Sox, the surprise Blue Jays and surging Yankees. It's early in the season still, but a repeat of 2008 is already looking doubtful for the Rays. A strong push now may be the only thing that prevents Tampa from returning to form.
Price will face off against Cleveland's Fausto Carmona, who is 2-4 in 2009 with a 5.74 ERA. Carmona's last win came against the Rays on May 14 when he allowed four runs on four hits in 5 1/3 innings.
Price's first pitch is scheduled for 6:05 PM ET, plus the top of the first inning.

Posted by Dennis Velasco Categories: Baltimore Orioles, Boston Red Sox, New York Yankees, Tampa Bay Devil Rays, Toronto Blue Jays,
This American League East season preview will be full of surprises… NOT! Guess what kids, the New York Yankees spent a ton of money during the offseason, primarily on free agent pitchers C.C. Sabathia, A.J. Burnett and hitter of the winter that had every team salivating, Mark Teixeira. Also, Alex Rodriguez was in the news again for his off-field shenanigans, including kissing himself in the mirror, which I find nothing wrong in doing, but hey, we all can't be egoists. In any case, despite spending a boatload of bucks again, the Yankees were actually getting a lot of money off the books and were simply replacing those dollars in other players. Hopefully, these players pay off as the Yankees have not won a World Series since 2000 and the recent track record of throwing money towards "superstar" players have not gotten the Yanks any rings. Will it pay off this season? It better.
Click to continue reading 2009 Season Preview - American League East 2009 Season Preview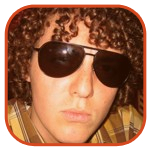 Posted by Eno Sarris Categories: Boston Red Sox, New York Yankees, Tampa Bay Devil Rays, Florida Marlins, New York Mets, Editorials,
There's a lot of talk going around that the New York Yankees are killing baseball. They are outspending everyone, other general managers whine. They just bought the best hitter and the two best pitchers on the market! What are we supposed to do?
Get over it. The free market is the best way to go. Football has parity, but it's almost ridiculous how quickly teams change. There's no team identity from year to year, and very few trades (which are exciting for the fans). Basketball has an interesting mix of continuity and parity, but figuring out a deal in basketball is more a question of math than a negotiation of teams with needs. The maximum salary slots also create a sub-class of overvalued stars that just get shipped from team to team as the league waits for their bloated contract to expire (think Al Harrington).
No, the system baseball has is, for the most part, the best way to go. Teams have a chance of winning every year - just look at the small market teams that have found postseason success over the past five years (the Tampa Bay Rays, Florida Marlins and even the Detroit Tigers have used revenue-sharing dollars to good use). Blockbuster trades happen almost every year, and the baseball trade deadline is the most exciting deadline in sports. The state of the game is strong, despite the Yankee's spending a good $70 million a year more than the second-most extravagant team.
A salary cap would just give these billionaire baseball owners more money - and they are the richest owners in major league sports. Using a revenue-sharing system to penalize the Yankees for their huge payroll is not a terrible system - provided, of course, that the smaller market teams actually use the money for good use. And that's where the problem lies. The Florida Marlins are the team that should be shouldering your complaints. Some of the numbers are staggering.
Click to continue reading The Marlins, not the Yankees, are Killing Baseball
Read More

| The Hardball Times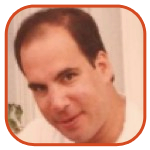 Posted by Charles Mitri Categories: Boston Red Sox, Tampa Bay Devil Rays, Philadelphia Phillies, Editorials, Post Season,
Now that the Boston Red Sox have gone back to Fenway Park, cleaned out their lockers, and settled in for a nice long 150 day vacation, let's get down to hard cases. On paper, the Tampa Bay Rays - Philadelphia Phillies series might resemble a wash. Starting pitching is about even; the Phils have a clear edge with Brad Lidge as their closer, but if the Rays activate Troy Percival, that edge gets considerably filed down. The Phils get the nod in power hitting and fielding; the Rays are better at small ball - hitting for average, base swipes, hit and run, and hitting in the clutch. All nice, neat and in a row, right?
Not so fast kemo sabe. Time for a reality check.
Click to continue reading World Series Prediction: Tampa Bay Rays Over The Philadelphia Phillies
© Gear Live Media, LLC. 2007 – User-posted content, unless source is quoted, is licensed under a Creative Commons Public Domain License. Gear Live graphics, logos, designs, page headers, button icons, videos, articles, blogs, forums, scripts and other service names are the trademarks of Gear Live Inc.