Monday December 29, 2008 2:15 pm
The Marlins, not the Yankees, are Killing Baseball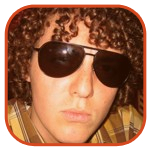 Tweet
Posted by Eno Sarris Categories: Boston Red Sox, New York Yankees, Tampa Bay Devil Rays, Florida Marlins, New York Mets, Editorials,
There's a lot of talk going around that the New York Yankees are killing baseball. They are outspending everyone, other general managers whine. They just bought the best hitter and the two best pitchers on the market! What are we supposed to do?
Get over it. The free market is the best way to go. Football has parity, but it's almost ridiculous how quickly teams change. There's no team identity from year to year, and very few trades (which are exciting for the fans). Basketball has an interesting mix of continuity and parity, but figuring out a deal in basketball is more a question of math than a negotiation of teams with needs. The maximum salary slots also create a sub-class of overvalued stars that just get shipped from team to team as the league waits for their bloated contract to expire (think Al Harrington).
No, the system baseball has is, for the most part, the best way to go. Teams have a chance of winning every year - just look at the small market teams that have found postseason success over the past five years (the Tampa Bay Rays, Florida Marlins and even the Detroit Tigers have used revenue-sharing dollars to good use). Blockbuster trades happen almost every year, and the baseball trade deadline is the most exciting deadline in sports. The state of the game is strong, despite the Yankee's spending a good $70 million a year more than the second-most extravagant team.
A salary cap would just give these billionaire baseball owners more money - and they are the richest owners in major league sports. Using a revenue-sharing system to penalize the Yankees for their huge payroll is not a terrible system - provided, of course, that the smaller market teams actually use the money for good use. And that's where the problem lies. The Florida Marlins are the team that should be shouldering your complaints. Some of the numbers are staggering.
Read More

| The Hardball Times
Jeffery Loria bought the Marlins for $143 million after selling the Expos to baseball for $120 million. After receiving between $20 and $30 million a year in revenue sharing and having the lowest payroll in baseball, the Marlins are now valued at $244 million. That's a tidy profit for a man that is claiming that he can't make money in South Florida without a new stadium. In fact, those revenue-sharing amounts were often larger than the Marlins' payrolls.
For example, this year the Marlins' payroll was around $23 million. They are slated to receive $25 million in revenue sharing. This is the key wrong in baseball, not the Yankees' spending.
The Marlins were a good team last year, going 84-77 in a division where 92 wins meant first place. Imagine if the Marlins decided to actually use the revenue-sharing money to sign Manny Ramirez for two years at $25 million. Throw in a little money for a starting pitcher, and this team could compete with the New York Mets immediately. Signing Ramirez away from the Dodgers would have a domino effect, as the Dodgers would need to spend a little more money on their offense to replace that run production. Even if they didn't go as far as Manny, shouldn't the Marlins be in on players like Pat Burrell and Ty Wiggington? They need a left fielder and a corner infielder, obviously.
Instead, the Marlins use a pump-and-dump system to give youngsters playing time, pump up their value, and trade them away for more youngsters in the hope that at some point all their cheap youngsters peak together and win them another championship. While this has worked for the Marlins, the fact that they are hoarding their revenue-sharing money, costs veteran players real money, narrows the field for prospective free agents, and adds to the perception of baseball as being a league of haves and have-nots. No, it's not the Yankees hurting baseball, it's the Marlins and Jeffrey Loria.
© Gear Live Media, LLC. 2007 – User-posted content, unless source is quoted, is licensed under a Creative Commons Public Domain License. Gear Live graphics, logos, designs, page headers, button icons, videos, articles, blogs, forums, scripts and other service names are the trademarks of Gear Live Inc.