Posted by Dennis Velasco Categories: Baltimore Orioles, Boston Red Sox, New York Yankees, Tampa Bay Devil Rays, Toronto Blue Jays,
This American League East season preview will be full of surprises… NOT! Guess what kids, the New York Yankees spent a ton of money during the offseason, primarily on free agent pitchers C.C. Sabathia, A.J. Burnett and hitter of the winter that had every team salivating, Mark Teixeira. Also, Alex Rodriguez was in the news again for his off-field shenanigans, including kissing himself in the mirror, which I find nothing wrong in doing, but hey, we all can't be egoists. In any case, despite spending a boatload of bucks again, the Yankees were actually getting a lot of money off the books and were simply replacing those dollars in other players. Hopefully, these players pay off as the Yankees have not won a World Series since 2000 and the recent track record of throwing money towards "superstar" players have not gotten the Yanks any rings. Will it pay off this season? It better.
Click to continue reading 2009 Season Preview - American League East 2009 Season Preview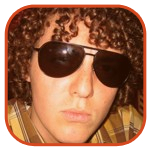 Posted by Eno Sarris Categories: Boston Red Sox, New York Yankees, Tampa Bay Devil Rays, Florida Marlins, New York Mets, Editorials,
There's a lot of talk going around that the New York Yankees are killing baseball. They are outspending everyone, other general managers whine. They just bought the best hitter and the two best pitchers on the market! What are we supposed to do?
Get over it. The free market is the best way to go. Football has parity, but it's almost ridiculous how quickly teams change. There's no team identity from year to year, and very few trades (which are exciting for the fans). Basketball has an interesting mix of continuity and parity, but figuring out a deal in basketball is more a question of math than a negotiation of teams with needs. The maximum salary slots also create a sub-class of overvalued stars that just get shipped from team to team as the league waits for their bloated contract to expire (think Al Harrington).
No, the system baseball has is, for the most part, the best way to go. Teams have a chance of winning every year - just look at the small market teams that have found postseason success over the past five years (the Tampa Bay Rays, Florida Marlins and even the Detroit Tigers have used revenue-sharing dollars to good use). Blockbuster trades happen almost every year, and the baseball trade deadline is the most exciting deadline in sports. The state of the game is strong, despite the Yankee's spending a good $70 million a year more than the second-most extravagant team.
A salary cap would just give these billionaire baseball owners more money - and they are the richest owners in major league sports. Using a revenue-sharing system to penalize the Yankees for their huge payroll is not a terrible system - provided, of course, that the smaller market teams actually use the money for good use. And that's where the problem lies. The Florida Marlins are the team that should be shouldering your complaints. Some of the numbers are staggering.
Click to continue reading The Marlins, not the Yankees, are Killing Baseball
Read More

| The Hardball Times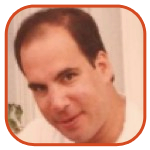 Posted by Charles Mitri Categories: Boston Red Sox, New York Yankees, Los Angeles Dodgers, Editorials,
A few thoughts on whether the New York Yankees should sign Manny Ramirez.
First, the bad news… and we know it by heart. Manny being Manny. Petulant, moody, a proverbial thorn in the side of teammates, owners, and general managers. Pick your favorite verb or phrase and apply it. No question - he brings a lot of baggage with him. What to do? Grin and bear it.
Stats tell the whole story and Manny has a truckload of 'em. A lifetime batting average of .314, 527 homers, 1212 career walks and a career slugging percentage of .593. Ten out of 15 seasons hitting .300+. Hits in the clutch, hits for average, hits for power. He is the best hitter since Tony Gwynn and Wade Boggs, the scourge of pitchers in both leagues, and a first ballot Hall of Famer. He made the Cleveland Indians a contender, helped the Boston Red Sox win two World Series and led the Los Angeles Dodgers to the playoffs on the strength of .399 hitting.
Forget all the hoopla and remarks about Manny being Manny. It has nothing to do with his talent. He won't win any popularity contests, but Manny does his real talking where it counts - at the plate. Everything else is more grist for the mill. At age 37, Manny is now approaching the end of his career, but it doesn't seem to be slowing him down. Just look at the numbers he posted for the Dodgers. A .399 average, 17 homers, 53 runs batted in, a .489 on base percentage. This writer's stance on what the Yankees should do is a mere bag of shells. Do what it takes to sign him. If Manny wants two years, give it to him. If he wants an exorbitant amount of money, give it to him. Manny is no cakewalk in the clubhouse and he'll require a ton of patience, but he is a proven winner.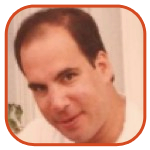 Posted by Charles Mitri Categories: Boston Red Sox, New York Yankees, Toronto Blue Jays, Editorials, Rumors,
The latest news from the owners' meetings is the bidding war between the New York Yankees and Boston Red Sox for Toronto Blue Jays hurler A.J. Burnett. No one needs to be reminded that there's no love lost between Boston and New York and this is one deal that's shaping up to be a no-holds barred free-for-all. No word yet on what each team has offered Burnett, but you can bet your bottom dollar that Hank and Hal Steinbrenner will not allow Red Sox General Manager Theo Epstein to outbid them for Burnett's services.
Click to continue reading Bidding On Burnett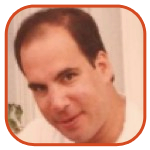 Posted by Charles Mitri Categories: Boston Red Sox, New York Yankees, Los Angeles Angels, Milwaukee Brewers, Arizona Diamondbacks,
The C.C. Sabathia Stakes are underway. Qualifications are as follows: 1) Teams are required to have deep pockets for competitive bidding. 2) Team owners and general managers must have an abundance of patience while C.C. shops around for a lucrative multi-year deal. 3) California and National League teams get bidding preference. Sabathia is a native Californian and has expressed a desire to pitch for a Golden State team. Same deal for NL squads—pitching for the Milwaukee Brewers made C.C. an NL convert. 4) Major market teams also get a leg up by virtue of the fact that they attract lots of fans and rake in major advertising revenues.
Click to continue reading Free Agent Pitching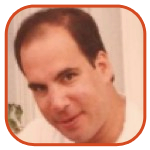 Posted by Charles Mitri Categories: Boston Red Sox, Tampa Bay Devil Rays, Philadelphia Phillies, Editorials, Post Season,
Now that the Boston Red Sox have gone back to Fenway Park, cleaned out their lockers, and settled in for a nice long 150 day vacation, let's get down to hard cases. On paper, the Tampa Bay Rays - Philadelphia Phillies series might resemble a wash. Starting pitching is about even; the Phils have a clear edge with Brad Lidge as their closer, but if the Rays activate Troy Percival, that edge gets considerably filed down. The Phils get the nod in power hitting and fielding; the Rays are better at small ball - hitting for average, base swipes, hit and run, and hitting in the clutch. All nice, neat and in a row, right?
Not so fast kemo sabe. Time for a reality check.
Click to continue reading World Series Prediction: Tampa Bay Rays Over The Philadelphia Phillies
© Gear Live Media, LLC. 2007 – User-posted content, unless source is quoted, is licensed under a Creative Commons Public Domain License. Gear Live graphics, logos, designs, page headers, button icons, videos, articles, blogs, forums, scripts and other service names are the trademarks of Gear Live Inc.