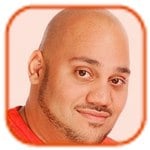 Posted by Andru Edwards Categories: Humor, Videos,
If you haven't seen this one yet, be ready to laugh. Wanda Sykes kicked things off at the annual White House Correspondents Dinner last night with a comedy set that roasted Barack Obama, former President George W. Bush, Dick Cheney, Sarah Palin, and many others. Heck, she even took Rush Limbaugh to task for saying that the hopes Obama fails, which Sykes said was outright "treason."
The event was attended by many politicians, as well as celebrities like Tom Cruise, Katie Holmes, Whoopi Goldberg, Tyra Banks, and more.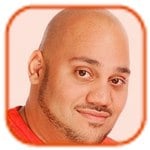 Posted by Andru Edwards Categories: Elections, Humor, Videos,
Sure, Barack Obama isn't running against Sarah Palin, but that hasn't stopped those two from being the primary focus in the minds of many. Here's a YouTube video that someone linked us to, looking at the claims the McCain campaign has made against Obama, and in favor of Palin. Good for a laugh, if nothing else.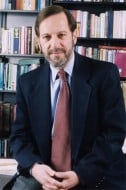 If America saw the video The Los Angeles Times is holding, Democratic Presidential Nominee Barack Obama wouldn't be elected.
The L.A. Times has a video from 2003 that shows Barack Obama celebrating a going away party with a group of Palestinians who are openly hostile towards Israel. Barack Obama gave a toast to former Palestinian Liberation Organization (P.L.O.) operative, Rashid Khalidi at this celebration.
L.A. Times writer, Peter Wallston said he watched video taken at the Khalidi going away party. When asked by reporters if he was going to release the video or not,he said as far as he was concerned he was through with the story.
Click to continue reading More Radical Ties, More Media Bias
Read More

| Los Angeles Times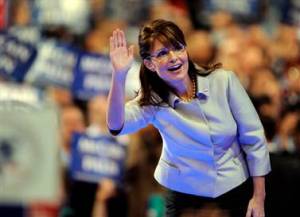 For the fourth time in three months, Sarah Palin has demonstrated that she still does not understand the duties of the Vice President of the United States.
This all began on July 31, 2008 when Palin said that she's still waiting for someone to tell her what exactly it is that the Vice President does every day. On October 2, 2008, at the Vice Presidential Debate, Palin said that the prior question had been a misunderstood joke, and went on to state that not only is the Vice President the leader of the Senate, but that the constitution would allow the VP more authority when working with the Senate if the VP chose to take it. The following day she stated that the President directs the duties of the VP. She also recognized that the VP's position in the legislative branch is only to oversee the Senate, but contradicted that by adding that this position provides "flexibility" and "authority" if the VP seeks it. And finally, answering third-grader Brandon Garcia's question, "What does the Vice President Do?", Palin began with the correct answer: support the President's agenda. But she had to go on:
But also, they're in charge of the United States Senate, so if they want to they can really get in there with the Senators and make a lot of good policy changes that will make life better for Brandon and his family and his classroom. And it's a great job and I look forward to having that job.
Click to continue reading Palin Still Doesn't Know What the Vice President Does
Read More

|
MSNBC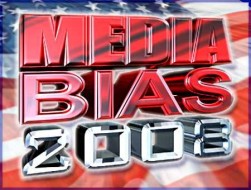 "Agent Bill Slavoski said he was in the audience, along with an undisclosed number of additional secret service agents and other law enforcement officers and not one heard the comment."
The agent in charge of the Secret Service at the Sarah Palin rally, says that the New York Times report about someone yelling "kill him" is unfounded. Think about it. Barack Obama is the Democratic Candidate for President Of The United States. If someone shouted "kill him," you sure as hell know that someone's going to be in a lot of trouble.
Click to continue reading Secret Service Agent Says "Kill Him" Allegatons Not True
Read More

|
Timesleader.com

Posted by Milo Taibi Categories: Editorials, Elections, Media,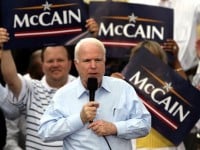 On Wednesday's, "Morning Joe," a show hosted by Joe Scarborough, Senator John McCain's senior strategist, Nicole Wallace, claimed that McCain's campaign had lost the spin war.
"The truth is they play dirty politics … we certainly lost the spin war about his fighting a more negative campaign. The truth is that Barack Obama has spent more money on negative attack ads against John McCain than any politician, Democrat or Republican, in history."
Click to continue reading Is the McCain Campaign Looking For Sympathetic Voters?
Read More

|
Politico
Posted by Sal Traina Categories: Elections, Humor,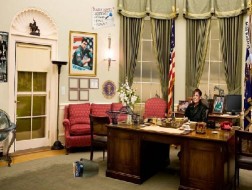 What would it be like if Republican Vice Presidential Nominee Sarah Palin took over as President for John McCain? Here's a little peak into Sarah Palin's Oval Office, if she were President.
When you visit the link, don't forget to click on most of the objects in the office. This is great for me, because it might be my only chance to see what would actually happen if McCain/Palin won the election.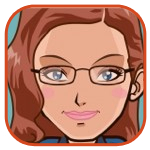 Posted by Cynthia Guenthner Categories: Elections, Humor,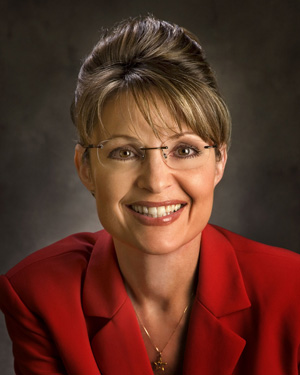 When John McCain chose Sarah Palin for his VP running mate, we conservatives cheered, "Fight fire with fire!" Little did we expect the left would show their true sexist colors and attack her as vehemently as they have. After all, doesn't the left ostensibly cater to women? But Palin just doesn't fit their stereotypes, and I'm offering 10 of the many reasons why they so detest her…
Click to continue reading Why the Left Hates Sarah Palin
Republican Vice Presidential nominee Sarah Palin has been found in an inquiry that she abused her power as governor to have her former brother-in-law fired as a state trooper. This is going to hurt the already struggling McCain/Palin ticket. The story is growing as I type, and I'm noticing the major media networks are in a frenzy to give you the good news. I think it's interesting that's it's already huge news. Why did it take the media nearly a year to finally start talking about Democratic presidential nominee Barack Obama's past work with ACORN, and his radical ties?
Click to continue reading Sarah Palin Abused Power As Governor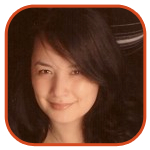 Posted by Veronica Santiago Categories: Elections, Videos,
In a recent interview with FOX News, Governor Sarah Palin admitted she felt a bit "annoyed" during her criticized sit-down with Katie Couric. She told reporter Carl Cameron that Couric missed many opportunities "to ask what a V.P. candidate stands for."
So the question is: Could Palin have handled herself differently if that discussion was conducted by a different person? Let's see how she might have fared with Fargo's Police Chief Marge Gunderson (actress Frances McDormand) below:
© Gear Live Media, LLC. 2007 – User-posted content, unless source is quoted, is licensed under a Creative Commons Public Domain License. Gear Live graphics, logos, designs, page headers, button icons, videos, articles, blogs, forums, scripts and other service names are the trademarks of Gear Live Inc.