Posted by Dennis Velasco Categories: Domestic Policy, Editorials, Elections, History, US Economy, Wall Street,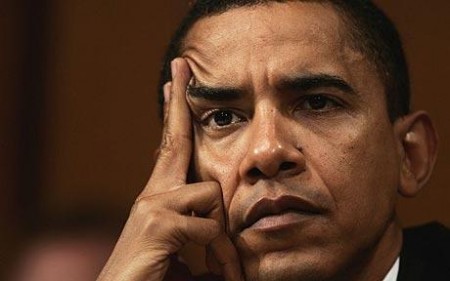 After enjoying a 63% approval rating after his 100 days in office, President Barack Obama's rating has dipped below 50% to 48% after his first 500 days in office. It's been a tougher road for Obama as his tenure as president continued, especially with polarizing issues such as economic bailouts, offshore drilling, and the big one, healthcare. While the stock market has slowly recovered, people still find themselves unemployed and obviously dissatisfied with the rate of speed the president is turning this around. So, how does Obama compare to previous presidents?
George W. Bush's approval rating stood 77 percent in late May 2002, just eight months after the September 11 attacks. Bill Clinton was at 51 percent in late May 1994. George H.W. Bush stood at 65 percent in May of 1990. Ronald Reagan's approval rating was at 45 percent in May of 1982. Jimmy Carter stood at 43 percent in May of 1978 and Richard Nixon was at 59 percent in May of 1970.
Luckily Obama's administration isn't judged only after 500 days, but they will need to start to win back the people's administration before they know it in order for a successful re-election in 2012.
Read More

| CNN Political Ticker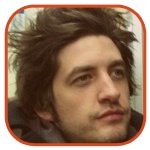 Posted by Shawn Harris Categories: Domestic Policy, Editorials, Elections, Foreign Policy, Humor, Media,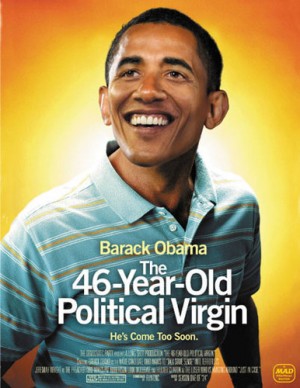 "Depuceleler." A term that was used quite often by one of my favorite authors of the late 1700's, Marquis de Sade. "Depuceleler" is quite applicable in today's political climate, especially dealing with the new administration and President-elect, B. Hussein Obama. As this new great hope of change was escorted on his magic carpet into the White House by the flirting and slobbering persistent media ushering him along the coital path to the most important office in the world, one must stand erect and take notice. Such a shame that our traditional center right country was forced into the longest voyeuristic courting phase that it has ever seen. You have Obama: the strapping, intelligent, slightly arrogant, fresh, eager bachelor thrown upon the dais running on inexperience and charm and then the pursuant experienced media: soliciting, confident, persistent, daddy fawning over every move and action.
B. Hussein Obama at first didn't seal the "depuceleler." Like any good tease he rounded third base, but protected himself in lambskin, ultra thin boundaries capable withstanding any disease rattled attacks or overzealous fanatics that came in contact with his anointed armor.
With constant pressure from the radical Left-wing sites (you know who they are) on the media, the President-elect is in a compromising position. Keeping his fly zipped and his hands firmly above the waist, caressing the outer area of the same bloc who voted him into office he treads the line with his recent nominations. Larry Summers (Economics Advisor), Robert Gates (Defense Secretary), Tom Daschle (Health and human Service), Hillary Clinton (Sec. of State) and the announcement of Rick Warren for his invocation threw his early pursuers into a dither and off their game. How dare their potential partner, the one they lavished their attention on, spent millions, the one they tirelessly courted and made into an iconography figure dare flirt with the traditional America that they so despise? This cat and mouse game is in the final three years of the foreplay phase. The first six months of his presidency will be the tell-tale sign if he can stay strong or finally after constant pressure, "give it" up. Let's hope he/it doesn't break because it will be a leak felt all across the world.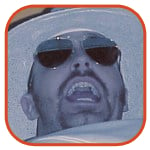 Posted by Patrick Snajder Categories: Domestic Policy, Editorials, US Economy, Videos, Wall Street,

We're bailing Thursday out with some videos. Sit back, listen, and we can explore inner and outer space together, forever.
"A working class hero is something to be."

Click to continue reading Werd: Bailout - Part Four
Read More

| Hicks on America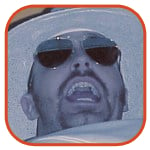 Posted by Patrick Snajder Categories: Business, Domestic Policy, Editorials, US Economy,

So the much belabored point of Part Two was that, in my opinion, we all realize that a bailout is needed.

There are some dissenters that would argue that no taxpayer money should rescue financial organizations or our American auto makers. But anyone that seriously supports this philosophy is following the terrible advice that pushed us into the Great Depression:

Even today, with an economy much less dependent on bank loans than it was in 1930, a wholesale failure of the banking system, together with an extended fall in prices, could have a devastating impact. The reason most economists discount this possibility is that they don't believe policymakers will make the same disastrous mistakes their predecessors made in the 1920s and 1930s, when the authorities stood by as the financial system imploded and withering deflation developed. [Full article here.]
The lesson learned from the Great Depression was that no government intervention at all is a sure-fire way to see the system collapse severely. There are many debates about what the government should specifically do, but all the debaters agree that doing nothing is the worst option of all. Nonetheless, many citizens seem to be opposed, in principle, to any bailouts at all that move taxpayer money towards rescuing banks or our automakers.

Click to continue reading Werd: Bailout - Part Three
Read More

| Portfolio's Economic Predictions for 2009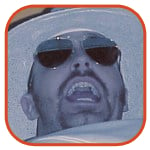 Posted by Patrick Snajder Categories: Domestic Policy, Editorials, US Economy, Wall Street,

I am not a master of finance, to say the very least. [You can find my full opinion on debt and credit here.]
While 80% of the freshman when I was a senior at the University of Richmond in 2000 would go on to earn a major or minor degree from our Business School, I never took a single class at the School, and only ever held disdain for those that did.
It should be no coincidence, then, that almost ten years later, I am still buried underneath school loans and have seen my best entrepreneurial ideas die quick deaths due to my ignorance in all areas involving money. My relationship to the American economy, to this point, has been adversarial: we both cared little for one another and worked towards the other's hopeful demise. But it is not with joy that I witness the economy's current unhealthy state, as its disappointment only furthers a lesser state of my personal economy. If the current American economy were to die, a part of my life would surely die with it.
Click to continue reading Werd: Bailout - Part Two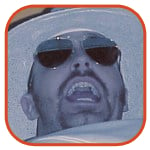 Posted by Patrick Snajder Categories: Domestic Policy, Editorials, Media, Taxes, US Economy, Wall Street,

In honor of Merriam-Webster's 2008 word of the year, bailout, we will focus this week's efforts of The Werd on the big story of the year.
To start the discussion, I will suggest these two great charts:
A Visual Guide to the Financial Crisis - Part One
A Visual Guide to the Financial Crisis - Part Two
Part One explains the many reasons for the financial crisis; Part Two suggests an alternative bailout that punishes those who benefitted from the bubbles without extracting social funds already marked for public programs such as social security or retirement funds (as the current bailouts do). This expert work shows how solutions to our problems are not beyond our ability, but merely beyond the imagination of our current leadership.
We'll dig in on Tuesday with my precious take.
BAILOUT SERIES
Bailout - Part One
Bailout - Part Two
Bailout - Part Three
Bailout - Part Four
Bailout - Part Five
Read More

| Merriam-Webster's 2008 Word of the Year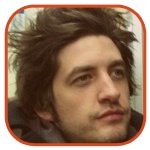 Posted by Shawn Harris Categories: Domestic Policy, Editorials, Elections, Humor,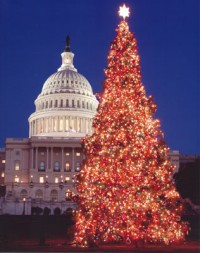 As the holiday season reaches a climactic dud, I thought - "What would be a couple of ideal gifts to give that 'special' liberal in your life?" A sudden wave of cheer and warmth shuddered throughout my body and the first gift can be given to anyone, not just to those pesky elitist friends of yours. No worry about the recession as this gift is free of charge. I know this might seem like a radical thought and a bit passé, but wish them a "Merry Christmas." Being from New York and saying Merry Christmas is like having HIV of the face. You get glares, threats and disgust. As the attacks on Christmas reach its fifth year of steady George Soros-backed attacks, I'm asking fellow Christmasians to stay strong and continue your Christmas cheer.
Since this country was founded on Judeo-Christian values and traditions, it's unfathomable to me that it's getting flushed down the toilet by the same group of people that voted for B. Hussein Obama. In the New York City school system under current city policy, Jewish menorahs are allowed to be displayed for Hanukkah and the Islamic star and crescent can be shown during Ramadan, yet the nativity scene is not allowed to be shown during Christmas. Huh? Christmas is a federal holiday signed in law by President U.S. Grant and it celebrates Jesus and Christianity and this is just one instance that must be addressed as we fight America's culture war.
The second gift is slightly more, but it won't break the bank. For only $25.00 or $100.00, you can buy that special lady in your life - be it your daughter, sister, niece or mother (if she's young enough) - a gift certificate from Planned Parenthood of any abortion of your choice. First Trimester all the way up to Late Term it's all up to you. What a great stocking stuffer!
I want to wish everyone a safe and Merry Christmas!
Read More

| Planned Parenthood of Indiana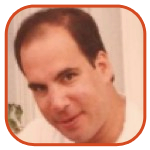 Posted by Charles Mitri Categories: Business, Domestic Policy, Editorials, Foreign Policy, Foreign Relations, History, US Economy, Wall Street, War,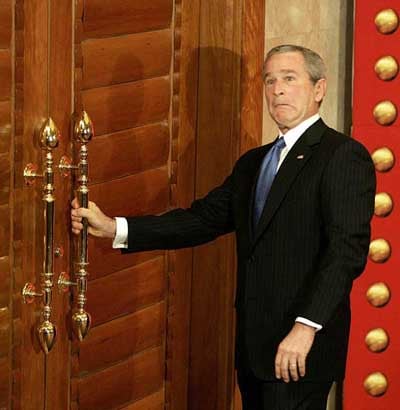 When George W. Bush vacates the White House on January 20, 2009, the floodgates will open, as political pundits line up to take pot shots at his eight years as Chief Executive.
Presidential rankings are nothing new. Every former president has one and have eschewed the usual practice of getting an objective view of a president's legacy after leaving office. These days, the Internet and instant readers' polls have made the tried and true method of waiting a few years for a ranking virtually obsolete.
Down to business. America's best presidents are a very elite group, usually judged by how well they react during a crisis. At the top of the heap there are Lincoln, FDR, Washington, Jefferson, Teddy Roosevelt and Woodrow Wilson. Over the last few years there's been a shift in rankings at the bottom of the barrel. Grant and Harding used to occupy the number one and two slots. Over recent years, James Buchanan has assumed the bottom spot with Herbert Hoover right on his heels. Buchanan gets the blame for the Civil War. Hoover is charged with the 1929 stock market crash and onset of the Great Depression two years later.
Click to continue reading The Bush Legacy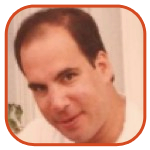 Posted by Charles Mitri Categories: Domestic Policy, Editorials, Education, Foreign Policy, Foreign Relations, Taxes, US Economy, Wall Street, War,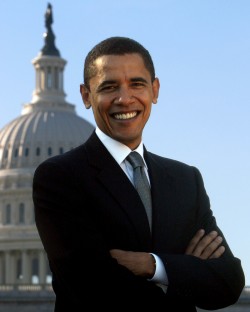 So… January 20, 2009, history takes its latest bow when President-Elect Barack Obama is sworn in as America's 44th Chief Executive. The fortunate ones lucky enough to secure Inauguration tickets will brave arctic temperatures as the rest of America watches this latest chapter in US history unfold on an ocean of televisions from Seattle to the Florida Keys.
January 21, 2009 will mark the real onset of what might be called the Altering Era. That's the day the President-Elect enters the Oval Office and starts work on a world of problems. What follows is a best guess at what to expect from Barack's first hundred days in office.
Click to continue reading Barack Obama's First Hundred Days

Posted by Milo Taibi Categories: Domestic Policy, Media, Videos, Wall Street,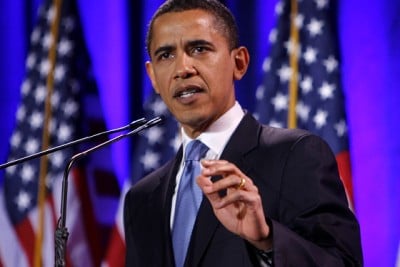 On November 14th, President-elect Barack Obama posted his first weekly address on youtube. The address' length was about three minutes and thirty seconds long, briefly addressing a variety of issues. Among other topics, (such as health care, the economic crisis, and education) President-elect Obama discussed his green energy plans: "...investing $150 billion dollars to build an American green energy economy that will create five million new jobs, while freeing out nation of the tyranny of foreign oil, and saving our planet for our children."
The address didn't go particularly far into specifics, but it did give a general consensus of Obama's views on issues that will be of the utmost importance when his first Presidential term begins. Obama knows as well as anyone that he is inheriting a financial mess right off the bat on January 20th, so he wasted no time on bringing up the subject on his first address.
Click to continue reading Obama's First Weekly Address Goes Virtual
Read More

| Change.gov

© Gear Live Media, LLC. 2007 – User-posted content, unless source is quoted, is licensed under a Creative Commons Public Domain License. Gear Live graphics, logos, designs, page headers, button icons, videos, articles, blogs, forums, scripts and other service names are the trademarks of Gear Live Inc.