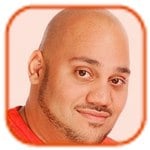 Posted by Andru Edwards Categories: Apple, PC / Laptop, Software,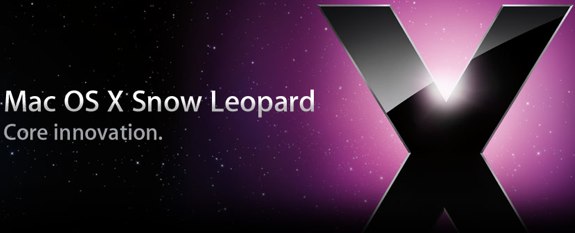 Apple has just seeded out the latest developer build of the forthcoming Mac OS X 10.6 operating system, also known as Snow Leopard. The latest build is 10A355, and early reports are that stability improvements are continuing as a trend across the board, while Apple has listed nine known issues in the seed notes for devs to take heed of, including the fact that Quicktime Player X may crash when playing DRM-protected content in 64-bit mode. All recent Apple hardware is now capable of running Snow Leopard in 64-bit mode, and when installed on either the Early 2008 or Early 2009 Xserve machines, 64-bit is the default.
We don't yet have a firm date for the launch of Snow Leopard, but we are fairly certain that we will hear a lot more about that at WWDC 2009 in June.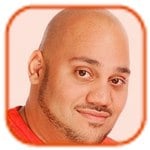 Posted by Andru Edwards Categories: Apple, Cell Phones, Handhelds, Internet, Software, Videos,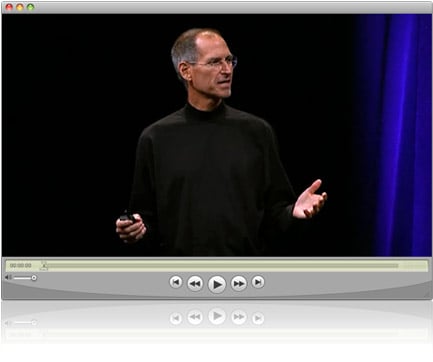 We know that all this talk of the iPhone 3G has you chomping at the bit to see it in action yourself. I mean, we live blogged the keynote, and we threw up our iPhone 3G gallery, but sometimes images don't do products justice, right? Well, you are in luck. Apple has just posted the video of the WWDC 2008 Keynote Address. Hit the link below to watch the entire thing, highlighting the iPhone 3G, App Store, MobileMe, and more.
Read More

| WWDC 2008 keynote video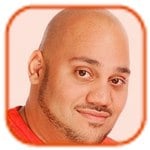 Posted by Andru Edwards Categories: Apple, Cell Phones, Handhelds,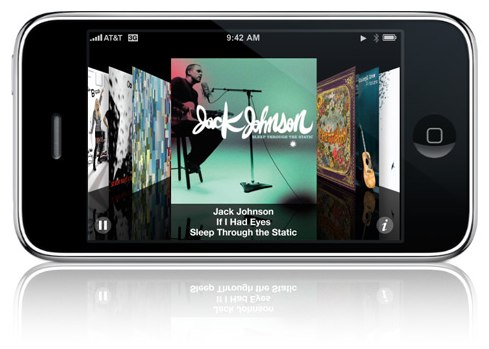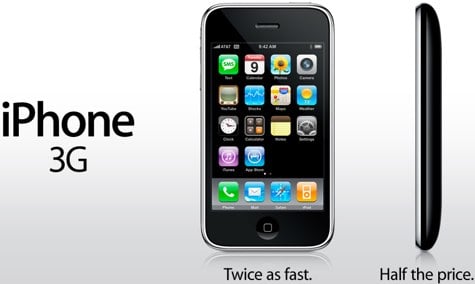 We've been waiting for it for a year, and Apple has finally delivered - the iPhone 3G was announced this morning during the WWDC 2008 keynote, to a rage of applause. Time to run down the entire feature set.
For starters, it's an iPhone with 3G capabilities built right in. It is almost three times faster than the original iPhone even dared to be (actually, closer to 2.4x as fast). Since it's using 3G technology, that means that you can surf the Internet, download email, and even watch video while you are on a call. Try doing that with your iPhone OldSchool. According to Apple, the iPhone 3G actually loads pages 36% faster than the Nokia N95 and Treo 750, both of which are also 3G phones. If you're keeping track of which wireless technologies the iPhone now takes advantage of, that would be UMTS, HSDPA, GSM, WiFi, EDGE, GPS, and Bluetooth 2.0 + EDR.
That's right, we said GPS. On iPhone 3G, the Maps application takes advantage of the built-in GPS chip. So while you are driving around, or even walking around, the iPhone finds your exact location. You are representing by a pulsating blue dot right on top of the Google Maps interface. Of course, you can get turn-by-turn directions to a destination, get live traffic info, and more.
How about battery life? All this extra stuff should result in a compromise, right? Wrong. iPhone 3G features 300 hours of standby time, 8-10 hours of 2G talk time, 5 hours of 3G talk time (which is amazing), 24 hours of audio playback, and 7 hours of video playback.
As for pricing and availability, this should be the best news of all. iPhone 3G is launching at half the price of the currently available iPhone. You can pick up an 8GB iPhone 3G at launch for just $199 USD. If 16GB is more your thing, that will run you $299, down from $499, and that one is available in both black and white. The phone launches in 22 countries, including the US, on July 11. Of course, you can hit up the Apple Store online to
pre-order one today
see more images of the phone. No pre-orders after all.
Gallery: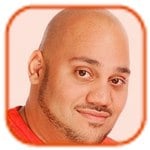 Posted by Andru Edwards Categories: Apple, Cell Phones, Corporate News, Handhelds, Internet, PC / Laptop,
In just about five minutes, Steve Jobs will be taking the stage to give his WWDC 2008 keynote. We are monitoring all the news, and will be bringing you updates on everything going on, live, as it happens on stage. In case you've been summering in Antarctica, we are expecting the new 3G iPhone to be launched (and not expecting it to be as radical as others think it will be - no front-facing camera, no iChat video chat - just some 3G and GPS goodness), Snow Leopard should be given out to developers to take home with them in anticipation of the launch of OS X 10.6 at MacWorld 2009, and the new .Mac replacement we've all been hearing about, Mobile Me, should be announced and shown off to the masses.
Well, it's just about time. Let's get started…
Click to continue reading Live blogging the WWDC 2008 Steve Jobs Keynote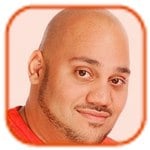 Posted by Andru Edwards Categories: Apple, Internet,

In a move that is completely shocking to most, on the morning of a WWDC keynote, the Apple Online Store has gone down! What in the blazes?!
In all seriousness though, at the very least, this confirms that we will definitely be seeing some new hardware when Steve Jobs takes the stage in 15 minutes or so. Or Mobile Me subscription packages.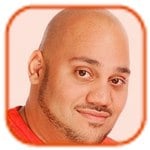 Posted by Andru Edwards Categories: Apple, Cell Phones, Rumors, Software,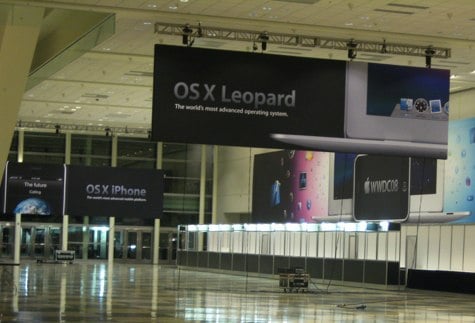 Apple's Worldwide Developer Conference starts on Monday. We already knew what the rumors are. 3G iPhone. OS X Snow Leopard. App Store. iPhone 2.0 firmware. Redesigned iMacs/MacBook Pros. Mac nano. Mobile Me service. Steve Jobs announced as Obama's running mate. Anything we missed?
Anyhow, one thing we can be certain of is that Apple is focusing on the operating system. As evidenced by the spy shot above, OS X Leopard and OS X iPhone should be getting some premium attention. Makes sense, being that this is a developers conference and all. We have one more spy shot for you after the jump.
Click to continue reading WWDC 2008 spy shot images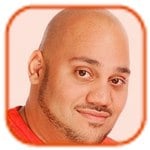 Posted by Andru Edwards Categories: Apple, PC / Laptop, Rumors, Software,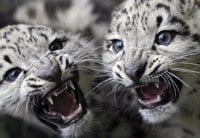 So, word on the street now is that Apple will be unveiling Mac OS X 10.5.6
10.6 in a mere five days at WWDC. Based on the fact that Steve Jobs said that they wanted to get back on track to releasing just about yearly, I started asking people if they thought the successor to Leopard would show up next week, and they all scoffed as if I were some sort of lunatic. Well, now with the reports that TUAW and Ars have receive, it appears that my hunch was correct. Oh, and what will the successor be named? We all know Apple likes to stick with the cats for OS X, and it appears that this time it is going to be "Snow Leopard." You see, this release is all about tightening up speed, stability, and security - not so much about dazzling new features like Time Machine. See? They want to take Leopard, and make it white as snow. That's almost as cute as an iPod nano…
We look to Monday to see what Steve brings us.
Read More

| TUAW


Posted by Lolita Beckwith Categories: Apple, Corporate News, Internet, Microsoft, PC / Laptop, Software,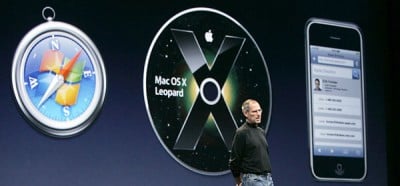 The fascinating relationship/rivalry between Microsoft and Apple was ratcheted up a notch this week. At Apple's annual World Wide Developers Conference, CEO Steve Jobs announced their Apple-exclusive web browser, Safari, will be released for Windows XP and Vista—and will be up to twice as fast as Microsoft's Internet Explorer, and 1.6 times faster than Firefox 2. The move is seen as part of Jobs' business strategy to broaden Apple's presence in the browser market, of which they only have 5 percent, compared to Microsoft's whopping 80 percent. Curious? A test version of the browser is available at Apple's web site. This writer will give Safari a test run with Windows Vista and report back soon…
Read More

| New York Times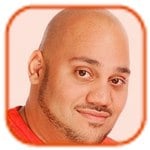 Posted by Andru Edwards Categories: Apple, Features, PC / Laptop, Video Games,

Steve Jobs is set to deliver another of his hypnotizing keynote speeches this morning from the 2007 Worldwide Developers Conference. We are here to bring you live notes, thoughts and commentary on all Steve has to say about the future of Apple and it's products. Let's jump in, as things are getting started:
After another "I'm a PC, I'm a Mac" skit, Steve takes the stage and begins to give us a few WWDC 2007 numbers. There are over 5,000 attendees at the event this year, which makes it the biggest ever. There are over 950,000 Apple Developer Connection members.
We have just realized that the Apple Store has just gone down. New products for us today?
Steve talks about the transition to Intel, and how seamless and fantastic it all has been. Intel CEO Paul Otellini hits the stage to accept a shiny award disc from Steve, and says a few words which can all be summed up by saying that Intel has enjoyed working with Apple. Steve says he is proud of the Macs they are shipping with Intel chips inside them.
Click to continue reading Live Notes from Steve Jobs WWDC 2007 Keynote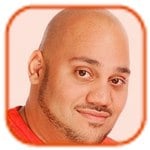 Posted by Andru Edwards Categories: Apple, Cell Phones, Handhelds, Portable Audio / Video, Videos,
As evidenced by the video above, found on YouTube by one of our readers, the Apple iPhone now has an official launch date: June 29, 2007. The commercial first aired this evening during an episode of 60 Minutes. The announcement of the release date was subtle, and was featured at the end of the spot, which showcase a few of the iPhone's functions. We were expecting Steve Jobs to announce the launch date at WWDC, but what do we know? All that matters now is that the biggest mobile phone launch in history is just a few weeks away.
UPDATE: Apple just posted three new iPhone commercials, all featuring the June 29 launch date.
Read More

| iPhone Ads

© Gear Live Inc. – User-posted content, unless source is quoted, is licensed under a Creative Commons Public Domain License. Gear Live graphics, logos, designs, page headers, button icons, videos, articles, blogs, forums, scripts and other service names are the trademarks of Gear Live Inc.