Posted by Lolita Beckwith Categories: Corporate News, Microsoft, PC / Laptop, Software,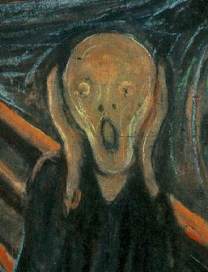 One of the many interesting tech stories this year was Microsoft's release of Windows Vista…and the subsequent complaints, issues and horror stories that followed, as this writer can personally attest to. As a result, many users and businesses have it made quite clear they'd rather switch back to good ol' Windows XP. Well, in a very surprising move, Microsoft is "quietly allowing PC makers to offer a downgrade option to buyers that get machines with the new operating system but want to switch to Windows XP." The catch? The offer only applies to Vista Business and Ultimate editions, so you Home users are out of luck. Dell, Fujitsu, Lenovo and HP PCs are all capable of downgrading if customers wish to. That piercing, wailing sound you hear? It's this writer screaming in despair because she can't go back to the shiny, happy days of Windows XP.
Read More

| Engadget

Posted by Edie Sellers Categories: Corporate News, E3, Electronic Arts, Hot Deals, Microsoft, Mods/Hacks, Nintendo DS, PC, PlayStation 3, Politics, Release Dates, Reviews, Rumors, Square Enix, Survival Horror, Take2, Third Person Shooters, Xbox 360, Xbox Live, Xbox Live Arcade, GamerAndy,
Yes, 100 percent less Andy this episode, as he's in L.A. for a CoD4 event. Instead, Edie and Hawkes cover the week's gaming news and go off on wild tangents. On the plus side, this episode may be Andy-free, but it has 100 percent MORE of Hawkes' cat.
Topics discussed:
- The unusually large amount of games released this week, including The Darkness and The Bigs.
- Toys 'R Us is holding a 3-for-2 sale on Nintendo DS games until this Saturday. U Bai Now!
- Microsoft sues Immersion back. If you can't take it, don't deal it!
- New York Times reporter plays Manhunt 2 and deems it less violent than R-rated horror movies. Hypocracy much?
- The new Hitman movie trailer… and yes, we blew it. It's Agent 47. Stoopid internets.
- Square Enix says on one hand that it's not releasing any games for PS3 until April 2008 at the very earliest. Then it says, baby, I'm sorry. The PS3 really is the only console it could ever love. Why does watching these two feel like family-night at Ike and Tina Turner's place.
- A group of psychologists want to label video games as an addictive substance. Someone's been sucking on the lead popsicles again….
- Larry Flint had hoped to fire the entire staff of Tips and Tricks magazine while they were all at E3. Too bad he fired the freelancers a week early and they told the staff. Don't you hate when being a nice guy blows a really great evil plan? And isn't it ironic that the guy who built his empire on other people s*cking c*ocks turns out to the the biggest c*cks*ucker of them all?
- Shadowrun for Vista has been cracked to run on XP. And there was much rejoicing. (yaaay!)
- Lyndon LaRouch, notorious conspiracy theorist and gay hater, and his merry band of crazy geezers are ticked because the final report on the Virginia Tech massacre doesn't mention video games—despite the fact there's been no evidence the shooter ever played games. LaRouch figures it's… wait for it… A CONSPIRACY!!
Ed. Note: Edie apologizes to for mistaking LaRouche as a guy who was notorious for anti-gay legislation. Actually, he is the freak who tried to get anti-gay legislation passed by California voters back in the 1980s that would have quarentined gays to prevent AIDS. I knew he smelled crazy…
- The 100th episode of Red vs. Blue! Gratz, guys!
Off-topic hits include Paris Hilton, porn (again), the iPhone, how to properly prepare for a night of binge drinking, Andy's impending move, and… did we mention Hawkes' cat?
If you want to hear it? Go get subscibe on iTunes already… ya slacker.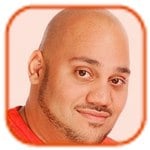 Posted by Andru Edwards Categories: Accessories, Features, Microsoft, Miscellaneous, Peripherals, Videocasts,
In this episode of Unboxing Live, we break out one of the limited run Windows Vista Starter Kits. These are the kits Microsoft gave out at CES 2007, as well as many Windows Vista launch events. We show off everything that's inside the box (mouse pads, video games, USB flash drives), and then give it away!

Let us know what you think, or what you want us to unbox next!

Posted by Lolita Beckwith Categories: Apple, Corporate News, Internet, Microsoft, PC / Laptop, Software,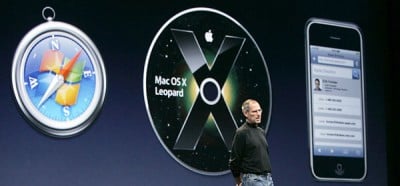 The fascinating relationship/rivalry between Microsoft and Apple was ratcheted up a notch this week. At Apple's annual World Wide Developers Conference, CEO Steve Jobs announced their Apple-exclusive web browser, Safari, will be released for Windows XP and Vista—and will be up to twice as fast as Microsoft's Internet Explorer, and 1.6 times faster than Firefox 2. The move is seen as part of Jobs' business strategy to broaden Apple's presence in the browser market, of which they only have 5 percent, compared to Microsoft's whopping 80 percent. Curious? A test version of the browser is available at Apple's web site. This writer will give Safari a test run with Windows Vista and report back soon…
Read More

| New York Times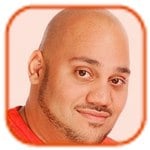 Posted by Andru Edwards Categories: Apple, Features, Microsoft, PC / Laptop, Podcasts, Software, Videocasts, Videos,
Read More

| The Bleeding Edge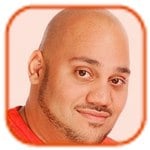 Posted by Andru Edwards Categories: Full Episodes, Gizmatic, Apple, Features, Microsoft, PC / Laptop, Software, Videocasts,
We went out to Parallels headquarters right outside Seattle to talk to Ben Rudolph, and to get a first-hand look at Parallels 3.0. Ben walks us through all of the new features of the latest release of the vastly popular OS X virtualization software, including 3D GPU support, SmartSelect, and Snapshots. If you have been waiting for something truly excellent to enhance your computing experience, this may very well be it.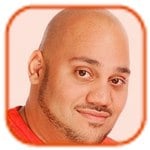 Posted by Andru Edwards Categories: Announcements, Features, Microsoft, Video Games,

Okay peeps - listen up if you want to walk away with a copy of some of the newest games on the Games for Windows platform. We're talking about titles like Halo 2 for Windows Vista, Shadowrun for Vista, and S.T.A.L.K.E.R. How do you win? It's fairly simple. GamerAndy Live! is talking about Corporate Sponsored Fanboyism and frankly, they want to know what you're thinking about it too. Listen to GamerAndy Live! Episode 82: Sex, Lies, and GamerTags then email your thoughts to .(JavaScript must be enabled to view this email address) by tomorrow (Saturday) evening - that's June 9th - to be entered in a random drawing. You gotta listen if you wanna win. While you're at it, head on over to the GamerAndy board on our forums and let us know what your submission was there in the public area, so we can keep this discussion going.
Read More

| GamerAndy Live! Episode 82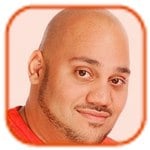 Posted by Andru Edwards Categories: Apple, Hot Deals, Software,
The other day we gave you a first-hand look at some of the new features in Parallels 3.0. The guys over at Parallels just dropped us an email to let us know that the new version has just been released. You can now head on over to the Parallels website to buy version 3.0, which features Snapshots, SmartSelect, and 3D GPU graphic support. We will be heading over to Parallels HQ in an hour or so to get a first-hand look at all of the cool new features, and should have that video available for you here later this evening. Until then, check out our Parallels 3.0 gallery in case you missed it.
Read More

| Parallels Blog


Posted by Chris Pereira Categories: Bungie, Features, First Person Shooters, Xbox 360, Xbox Live,
The Halo 3 Beta has been available to the public for nearly two weeks, and with well over a hundred games between the two of them, editors Chris Pereira and Kyle Ulrich have a discussion about the experience thus far - what they like, what they don't, what needs to be changed, and more.
Kyle: First off, the graphics. While the beta looks good, it's absolutely clear that what is there is merely a foundation for what the finished product will become. A lot of people have been quick to criticize the game for looking too similar to Halo 2, without taking into consideration that the majority of the assets that we're seeing in this beta - the levels, weapons, and character models - have been finished for months, as early as last October. Particle effects are nonexistent - grenades and muzzle fire lack flourish. From my perspective, we're going to be looking at almost an entirely different game come September. I'd imagine that there are layers and layers of polish that have yet to be implemented. Believe.
Chris: You're right. Bungie is the type of developer that waits until the last moment to slap on that extra layer of gloss that makes everything oh-so-pretty. And unlike many games, gimmicky bloom effects aren't what make Halo look good. And after all, this beta isn't a tech demo; don't expect it to wow you with its graphics.
Kyle: The gameplay is an entirely different story, though. Even in this early, unfinished stage, the balance is remarkable. Nothing feels particularly unusable and the power weapons are exactly what they should be: hard to use, one-hit skill kills. Everything from the recoil of the sniper rifle to the shortening of the Shotgun's ammo chamber make major strides at leveling the playing field. The even smattering of spray and prays and one-shots coalesce and riff off each other beautifully. For my money, an unfinished product has never played so marvelously. Also, the tweaking of the objective game types shakes things up well. Territories is simply awesome.
Click to continue reading Chatlog: The Halo 3 Beta: Two Weeks Later
Posted by Christopher Sasaki Categories: Internet, PC,
Alex St. John, CEO of online game publisher Wild Tangent, recently talked with Dean Takahashi at Mercury News about casual gaming, Vista, and a little about the Wii, but most of the interview seems to focus on a withering criticism of Vista. St. John has long made his feelings known about the things he feels are broken in the gaming support in Vista, but here he seems to go into a little more depth. Some of the stuff isn't that shocking – it's fairly well known that there is generally a performance hit when gaming in Vista. Gamers don't really get any benefits from DirectX 10 right now without content to support it, and of course St. John goes after the standard Microsoft criticisms of code bloat and memory footprint.
Beyond that, St. John's big criticism is that the security mechanisms and parental controls, in his opinion, are horribly poorly thought out and implemented. St. John claims that Wild Tangent had to do tons of work to make sure that their online platform worked correctly in Vista, and very few of the competing online providers did the same, resulting in a broken experience for most casual gamers.
Interestingly, Microsoft sent a response to the interview, but the email from Microsoft reads more like a general "feel good" press release about how they worked with developers and families to come up with the solution in Vista, while countering none of the issues that St. John raised. St. John is saying that the implementation is broken, and Microsoft's response basically seems to be "we talked to a lot of people and tried really, really hard" which in itself seems to be an indictment of Microsoft's development process.

Read More

| Mercury News

© Gear Live Inc. – User-posted content, unless source is quoted, is licensed under a Creative Commons Public Domain License. Gear Live graphics, logos, designs, page headers, button icons, videos, articles, blogs, forums, scripts and other service names are the trademarks of Gear Live Inc.