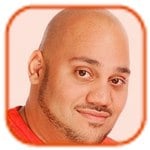 Posted by Andru Edwards Categories: HDTV, Home Entertainment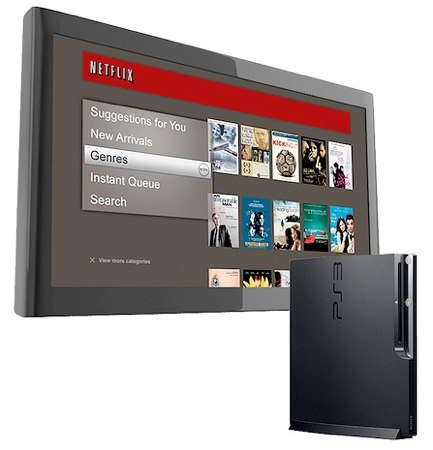 All you PS3 owners out there who are tired of having to manually insert that Netflix disc whenever you wanna get your streaming on, listen up! Netflix has just announced that, starting October 18th, the PS3 disc will no longer be required. Even better news? PS3 owners will be able to stream some content in 1080i 1080p resolution, and 5.1-channel Dolby Digital Plus surround sound. The PS3 is the first to get these oft-requested features, and even more curious is the fact that they seem to be left out of the Xbox 360's upcoming dashboard update that is set to drop in November.
So, yeah Netflix, it's definitely cool and all that you are finally bringing out the big guns with your instant streaming service, and we'll definitely be defaulting to the PS3 for our viewing starting on the 18th--but can we get a little device parity here?
Wanna get a look at how it works? Hit up the video after the break.
Click to continue reading Netflix goes discless, 1080p, Dobly Digital Plus 5.1 for PS3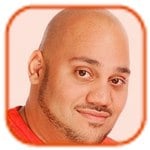 Posted by Andru Edwards Categories: Cell Phones, Corporate News, Handhelds, Microsoft, Videos
Yesterday Microsoft held a joint press conference with AT&T to launch Windows Phone 7. We're sure you've probably read all about the news, but that's never as good as taking in the information first-hand, is it? Well, now you can watch the press conference in its entirety, and we've embedded it above. It's an hour long, so you may wanna grab a snack, but it's definitely full of good info about what Microsoft plans on doing to try and win back their place in the mobile wars.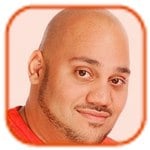 Posted by Andru Edwards Categories: Entertainment, App Updates, Free Apps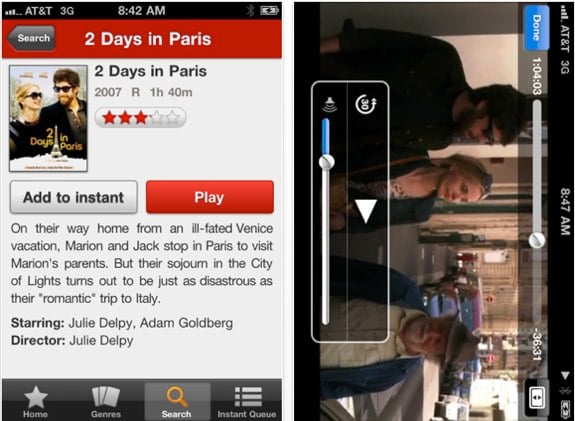 Well, it took them a couple months longer than expected, but as of today, the iOS Netflix app now supports the iPhone and iPod touch. When it first launched, the app was made available only for iPad users, with the promise that it would be coming to the iPhone and iPod touch during the iOS 4 Apple event. Well, now it's here, so hit the link for the download. While the app is free, you do need a Netflix account to view the content, naturally.
Read More

| Netflix App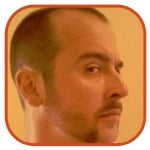 Posted by Finnian Durkan Categories: Culture, Music, Retro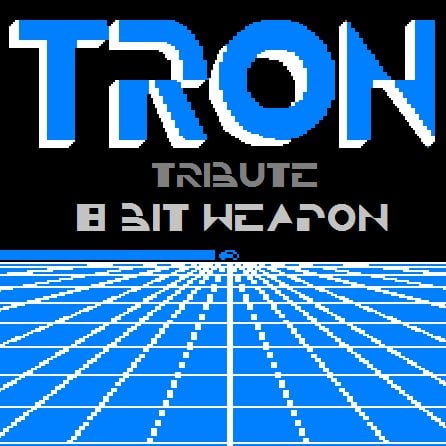 For anyone out there who has been longing—nay, pining—away for remixes of the stripped-down melodies that accompanied their favorite 80's Midway/Capcom/Atari games, then 8-Bit Weapon has the cure for what ails you. The Tron Tribute EP is available for download, and the remixes are based off of the original score by Wendy Carlos for the 1982 film. The EPs samples use sounds from the following systems: Commodore 64, Nintendo NES, Nintendo Game Boy, Apple II, and Atari 2600. Beware: repeated listening may cause you to troll eBay and craigslist for your old Coleco-Vision console. For anyone born after 1985, this may be a little confusing. I know that quarters are like the nickel of the 80's now, but 6-8 of those in your pocket used to mean 2-3 hours at the arcade… What's an arcade? ...I hate you.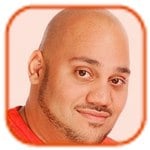 Posted by Andru Edwards Categories: Editorial, Features, Internet
RealAudio and ultimately Real Video was the original, old school audio and video compression used on the Internet during the early Web 1.0 days. No doubt that Web 2.0's rise in popularity was caused in part by YouTube and the ability for its users to easily send video up to a server and have it transcoded and streamed on the fly - without the need for expensive programs like the RealMedia server set.
YouTube leveraged the Adobe Flash technology, which in its infancy, would show only cartoon like video, then incorporated codec, or software decoding support for television like motion video. This has been the standard for video distribution on the Internet, but requires support for software, and only lately has incorporated decoding within hardware. Notably the iPad and iPhone are two such media devices that do not have flash media decoding support due to a long feud between Apple CEO Steve Jobs and Adobe. Jobs calls flash a CPU hog, and a claims it would cut battery life on his devices from 10's of hours to just an hour if it was supported. Instead, he and many others hope to see HTML5 take a rise to prominence.
In this SXSW 2010 session, Christopher Blizzard, director of developer relations with Mozilla, and Michael Dale, lead developer of the MetaVid project and WikiMedia foundation, go in depth on what HTML5 has to offer as it pertains to video on the web.
Click to continue reading SXSW 2010: Fun with HTML5 video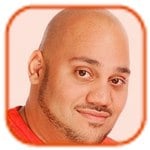 Posted by Andru Edwards Categories: Cameras, Features, Handhelds, Portable Video, Videocasts
The Nikon D90 VR Kit includes the Nikon D90 DX 12.3 megapixel DSLR camera, as well as the 18-105mm ED AF-S VR DX Nikkor zoom lens. Standout features on this camera include the D-Movie mode, featuring 24p HD recording, and a 3-inch super-density LCD display. We've gotten our hands on one and unboxing it in this episode, giving you a look at everything in the box.
Read More

| Nikon D90 VR Kit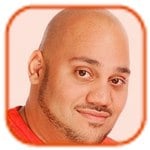 Posted by Andru Edwards Categories: Cell Phones, Corporate News, Videos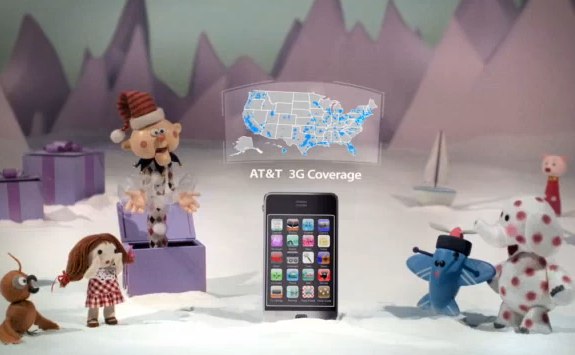 Oh man, you've got to love how Verizon Wireless has gotten so bold now that they've finally got a killer device in the Motorola DROID to brag about. You've also got to love how Apple is getting a taste of their own medicine, after running the "I'm a Mac" ads for years now. Verizon is aiming to highlight their phone offerings, as well as their huge 3G network, in their holiday commercials that dump on the iPhone and AT&T. There are three so far, and we must admit, they're pretty clever. You can watch all three commercials, one of which sees the iPhone banished to the Land of Misfit Toys, after the break.
Click to continue reading The gloves are off: Verizon iPhone attack commercials go full swing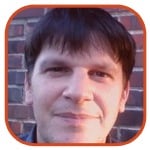 Posted by Mark Rollins Categories: Accessories, Music, Peripherals, Portable Audio / Video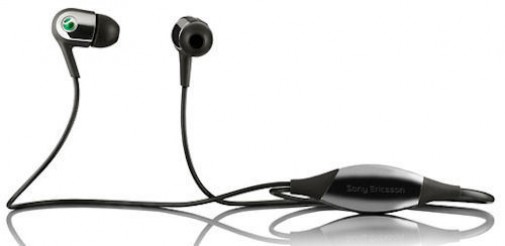 Sony Ericsson has been promising something new with their new MH907 earphones, but we suppose their claim of "the way you listen to music changes forever" is a tad too bragadocious.
The SensMe technology is somewhat impressive, though. You put the phones in your ear, and it plays. Just take one of them out, and your audio automatically pauses. Calls can be taken in the same manner.
These earphones come in chrome and yellow/white for about $55. Of course, you will need a Sony Ericsson phone with a "Fast port" connector to use "the first stereo headphones that sense you." There is a YouTube video below with freaky animation if you want to see how it works.
Read More

| Sony Ericsson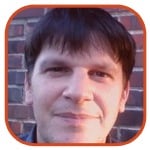 Posted by Mark Rollins Categories: Cell Phones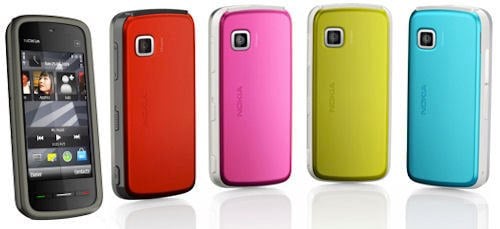 If you're looking for an inexpensive phone that incorporates 3G and GPS into it's arsenal (and, for whatever reason, don't want the $99 iPhone 3G,) then the Nokia 5230 might be right up your alley. The 5230 has a 3.2 touchscreen, a microSD memory card slot, a 3.5mm headphone jack, and Symbian S60 Operating System. It also has a 2 megapixel camera - not fancy by any means, but hey, this is supposed to be a budget phone. We don't have final pricing, but before subsidies, the phone costs $213.
Click to continue reading Nokia 5230: 3G, GPS, low-cost
Read More

| Gizmodo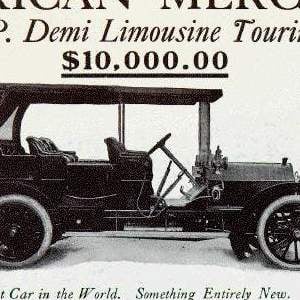 Posted by Drea Avellan Categories: Social Networking, Utilities, New Apps, Video Apps, Free Apps
Today, the fine folks at 12 seconds have announced the release of a new app for iPhone 3GS users—12cast. 12cast is their first native video app for the iPhone, allowing users to log into Twitter, record, title their posts and share them with friends. The goal with this app was to create an easy and seamless video sharing tool for Twitter. In hopes to get the word out, 12cast has created a contest so easy to enter, well, a caveman could do it. Simply send out a Twitter or 12seconds post with the hashtag #12cast, and you will be instantly entered to win iPhone data service for a year. For every 12seconds post you make with the hashtag #12cast, you will be entered 3 times. The contest ends Friday, August 7th—so get out there and start posting! 12cast is now available free at the iTunes app store.
Read More

| 12cast

© Gear Live Inc. – User-posted content, unless source is quoted, is licensed under a Creative Commons Public Domain License. Gear Live graphics, logos, designs, page headers, button icons, videos, articles, blogs, forums, scripts and other service names are the trademarks of Gear Live Inc.