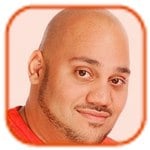 Posted by Andru Edwards Categories: Cell Phones, Features, PC / Laptop, Podcasts, Software, Videocasts, Videos
We're giving away an Absolute LoJack Premium Family Pack--protect up to five of your mobile devices for a year with guaranteed recovery in the event of theft! We also talk about what happened when we went #DigitallyDark for 24 hours, giving up smartphones for a full day to see if we could do it. The results are in.
Don't forget to subscribe to Gear Live's YouTube channel--also, we are giving away awesome perks for our Patreon backers - thanks for your support!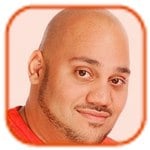 Posted by Andru Edwards Categories: Cell Phones, Features, PC / Laptop, Podcasts, Software, Videocasts, Videos
We are going #DigitallyDark, giving up our smartphones for a full 24 hours as part of the challenge thrown down by Absolute LoJack.
We talk about our thoughts on having a smartphone or laptop stolen, and talk about the #DigitallyDark challenge, which you can join us in doing!
The fact of the matter is that smartphone and laptop theft are running rampant, and once your device is gone, it's near impossible to get it back. Even the built-in tools can be circumvented. Absolute LoJack takes device recovery to the next level. They'll locate, lock, delete, and even guarantee recovery of your Mac, PC, or Android device. You can get 30% off of Absolute LoJack until 6/30 with promo code: DARK30.
Don't forget to subscribe to Gear Live's YouTube channel--also, we are giving away awesome perks for our Patreon backers - thanks for your support!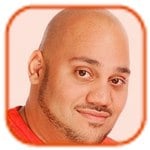 Posted by Andru Edwards Categories: Announcements, Cell Phones, Features, PC / Laptop, Videos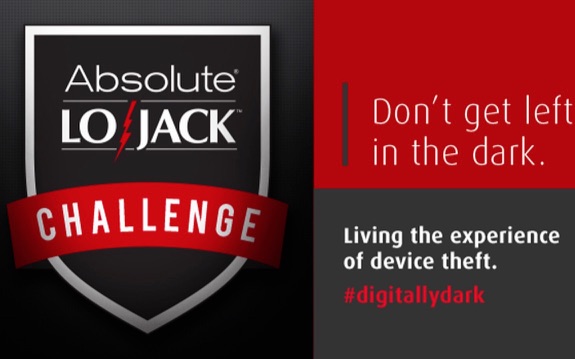 We've been taking part in the Absolute LoJack #DigitallyDark challenge, giving up our smartphones for a full 24 hours to emulate what it might feel like to have them stolen. As part of the campaign, we're giving away an awesome Absolute LoJack Premium Family Pack. That gives the winner give 1-year Absolute LoJack premium subscriptions, which can be installed on any Mac, PC, or Android devices they own, giving them the ultimate in protection with a guarantee that they'll get the device(s) back in the event of theft. If it isn't back in your hands in 60 days, they'll give you $1000 to help replace the laptop, and $600 for a tablet or smartphone. How cool is that?
Ready to enter? Simply use the widget below to keep track of your entries! If you're a Gear Live Patreon backer at any level, you get an extra 25 entries in this giveaway! We've got a lot of ways for you to enter even if you aren't, but don't check off any that you don't actually perform. If you do, you'll be eliminated:
Oh, and if you wanna get in on all this awesomeness, use this link to get 30% off any Absolute LoJack subscription until June 30th--just enter promo code DARK30 at checkout!
Click to continue reading Giveaway: Absolute LoJack Premium Family Pack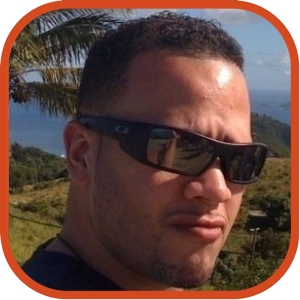 Posted by Jason Diaz Categories: Apple, Corporate News, Handhelds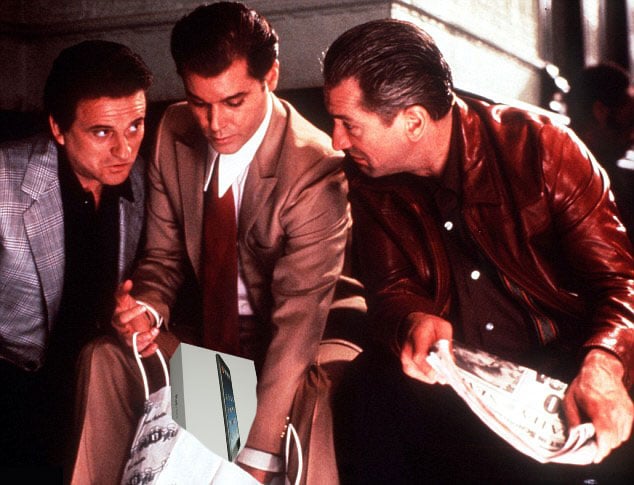 Heard of the Capper that nabbed 1.5 million worth of iPads from John F. Kennedy Airport? Coincidentally, the heist happened in the same building used in the movie Goodfellas. You can't make this stuff up! If you haven't heard, here's the story:
Right before midnight on Monday the 12th, robbers used JFK airport forklifts to load two pallets of iPads onto a truck. An airport worker, who was returning from break, saw and confronted the group but was unable to stop them. Law enforcement believes this was an inside job. It has been reported that airport worker, Renal Rene Richardson, was arrested as an accomplice for allegedly acting as a look-out. The FBI was tipped off by other workers who reported that Mr. Richardson made inquiries as to where the iPads were being stored and the location of the forklifts. The other suspects remain at large.
Read More

| http://tech.fortune.cnn.com/2012/11/15/appleipad-minis-theft-jfk/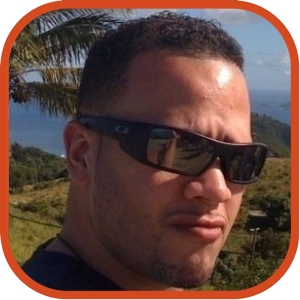 Posted by Jason Diaz Categories: Apple, Corporate News, Handhelds, Videos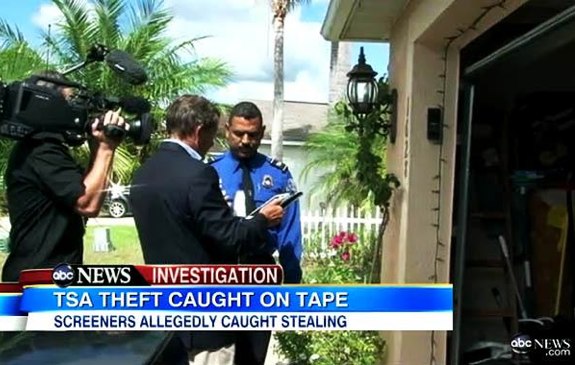 We can't stress enough the countless stories that highlight the benefits of having the Find My iPhone app installed on your iPhone, iPad, iPod touch and enabling Find My Mac on Apple computers, allowing you to track their whereabouts through iCloud. ABC News investigates and finds at least 400 TSA screeners who left, or were fired, after allegations of theft in the workplace. In the video below, ABC tracks down a stolen iPad, sting-operation-style, to a TSA agent's home with the use of Apple's free tracking service. The agent is caught on video and has the audacity to throw his wife under the bus, saying it must have been her that took it. The TSA Agency has come under fire in recent years and continues to find new ways to be in the news, obviously for the wrong reasons.
Click to continue reading ABC News tracks stolen iPad to home of TSA agent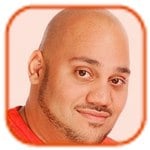 Posted by Andru Edwards Categories: Cell Phones, Corporate News

In a bold (and welcome) move, AT&T will be instituting a new policy that will block stolen devices from connecting to its network, utilizing a new database that the carrier will manage.
As announced in April, AT&T is creating a stolen phone database to prevent devices reported stolen from accessing wireless networks. We will install this availability next week for AT&T phones on our network and are working toward a cross-carrier solution later this year.
Any stolen phone or cellular tablet device may be added to the stolen database, and only the person who requested that a device be added may have it reinstated.
Read More

| The Verge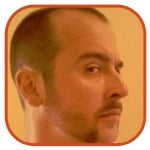 Posted by Finnian Durkan Categories: Google, Internet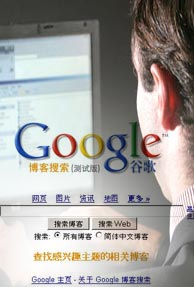 According to McAffee CTO George Kurtz the cyber-attacks that occurred in January targed a small number of employees who controlled source code management systems. These source code management systems handle the myriad changes that developers make as they write software, the breach of which can have a cascade effect across multiple levels of Google and as many as 30 other business targeted in the January attacks. Aside from being awesome and using 'cyber-attack' in a sentence, I also have some valuable source-code for sale at rock-bottom prices; check out my store at 'CyberNinjaAssassinCassanova138' on eBay.
Read More

| ComputerUser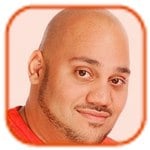 Posted by Andru Edwards Categories: Gizmatic, Short Bytes, Features, GPS, Podcasts, Transportation, Videocasts, Videos
GM's OnStar service has a few convenient features, along with some nice safety features in place to aid in the recovery of your vehicle if it happens to be stolen. In this episode, we take a look at Remote Ignition Block, a new OnStar feature that stops your car from turning on in the event that it is reported stolen. In conjunction with GPS satellites, this helps law enforcement find your car much faster than they'd likely be able to otherwise.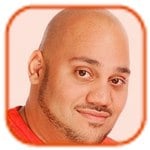 Posted by Andru Edwards Categories: Broadband, Features, Home Entertainment, Household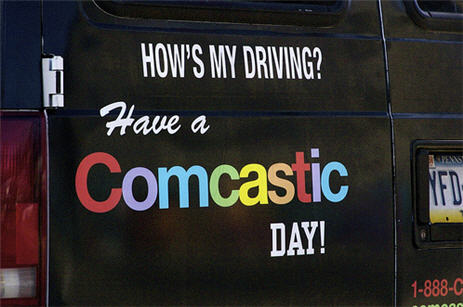 Update: Within two hours, I got a call from a Comcast representative who stated that, since the payments were made by credit card automatically, there is no reason they can't credit it back to that credit card. She went on to tell me that they'd process the refund tomorrow. Very cool. However, I wonder what the response would have been if we hadn't been paying by credit card, and instead used ACH transfer from a bank account. In any event, the Comcast folks on Twitter really are listening, and really are aiming to put out fires. Good stuff.
This morning I opened mail from Comcast, which, to my surprise, showed that I was two months late on paying up. I thought that was odd, since I kicked Comcast to the curb for Verizon FiOS two months ago. I called and got it taken care of, to find that I was owed $72 and that it would arrive in 6-8 weeks. Kind of annoying, but no big deal. Then they called me back, to tell me that I had another active account that has been auto-debiting from one of my accounts. That one was to have been cancelled back in May. Once that was straightened out, the damage was that Comcast owes me a cool $772. I asked when I'd receive it, and they said 6-8 weeks. I thought that was fairly crappy, being that when I cancelled the services, I also revoked Comcast's right to take any money from my private accounts. I threw up a gripe on Twitter, and a few minutes later, Comcast's Twitter customer service went into full effect. Gotta give them props for that. They asked me to email them the details, so they could look into it. You can read the email I sent them, after the break. Feel free to chime in with your thoughts. We will update with any progress made on this, let's see how customer service on these Web 2.0 Internets works. [Photo Credit]
Click to continue reading Comcast overcharges me by $772 on two cancelled accounts, offers support via Twitter - UPDATED

Posted by Lolita Beckwith Categories: PC / Laptop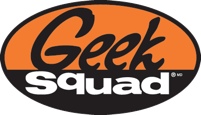 We love the folks over at The Consumerist, a website devoted to letting disgruntled shoppers stick it to The Man. Now they've gone all "Dateline/Primetime Live" on us, conducting an undercover 3-month sting operation. Their mission? To see if a Best Buy Geek Squad Agent would stoop so low as to steal porn, music, etc. off of a customer's PC brought in for repair. The sting was in response to rumors that this happened to actual customers in numerous cities. To create bait, a computer was loaded with porn—and rigged to film any wrongdoings as they actually happened. While most of the Geek Squad-ers presented with the porn-laded PC passed the test, one dishonest techie failed miserably, filmed stealing pornography and transferring it to his company-issued thumb drive. Rumor has it there is even a Geek Squad "central server", where the Agents share their illicit booty (no pun intended). Click here to view video of the actual theft, and to learn how to protect your files when bringing your computer in to be fixed. Because you know if the Geek Squad is doing it, your neighborhood repair shop could be too.
Read More

| The Consumerist

© Gear Live Inc. – User-posted content, unless source is quoted, is licensed under a Creative Commons Public Domain License. Gear Live graphics, logos, designs, page headers, button icons, videos, articles, blogs, forums, scripts and other service names are the trademarks of Gear Live Inc.