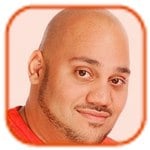 Posted by Andru Edwards Categories: Apple, Handhelds

Apple released the iPad 2 last March without upgrading its display, and but a CNet report has said Apple is now facing challenges with bumping the screen of the iPad 3 up to Retina Display standards.
Apple would like its third-generation tablet to have a Retina Display, but CNet's source said LG and Samsung, makers of Apple tablet panels, are having trouble packing the huge number of pixels necessary into a 10-inch screen.
Retina display, according to Apple's definition, means the "display's pixel density is so high, your eye is unable to distinguish individual pixels." The iPhone 4S features a Retina Display with a resolution of 960x620. Apple packed 326 pixels per inch (PPI) into the 3.5-inch screen to give graphics a super sharp, seamless look. It's the most detail a human retina can see at a distance of 12 inches, Apple has said.
CNet noted that it's not possible to cram that many pixels into the iPad 3. Display manufacturers like Samsung and LG have created displays with a maximum of 2,048x1,536 resolution, for 264 PPI, and at this point, that's as high as they've been able to take the resolution of tablet's screens. While that's twice the 132 PPI on the iPad 2, it's still not quite Retina Display quality.
Click to continue reading Apple having trouble with iPad 3 Retina Display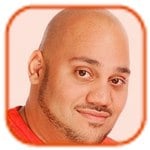 Posted by Andru Edwards Categories: Apple, Cell Phones, Rumors
Although we're probably months away from any type of iPhone 5 announcement, a Chinese site claims to have new pictures of the rumored product.
Engineering images obtained by iDealsChina show iPhone 5 to have a much larger, edge-to-edge screen that covers most of the front of the phone. However, besides the bigger screen, the device looks much like the iPhone 4.
"We just got what appears to be mold engineering drawings for iPhone 5," the site says. "These would be used by case designers to create plastic, TPU, aluminum, silicone, and leather cases. A while back we [heard] rumors that iPhone 5 would have a curved back but these images show iPhone 5 with the same form factor as iPhone 4 but with an edge-to-edge screen."
Click to continue reading iPhone 5 rumored to have edge-to-edge display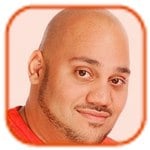 Posted by Andru Edwards Categories: Apple, Features, Handhelds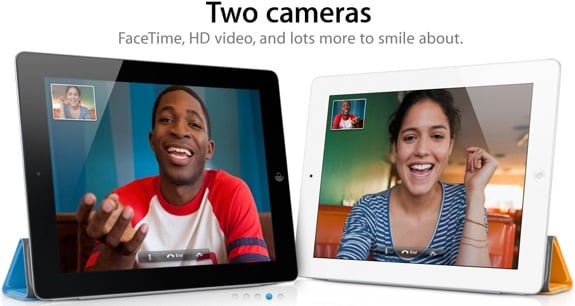 You have to hand it to Apple CEO Steve Jobs. No matter how ill he may be, his showmanship and stage presence remain undimmed. So much so that it took, as it often does, days for the euphoria of the iPad 2 unveiling to wear off. As that happened, though, I, like others, started to have these little, "Hey, wait a minute…" moments. And from there, the inevitable questions about the latest magical device from Apple started piling up. Here are the ones I've been considering or hearing from others. Fortunately, I think we have answers for virtually all of them.
Why No Memory Specs?
Apple's busy touting the iPad 2's huge performance increase (over the original), which comes courtesy of the A5 chip. That makes sense, a dual-core processor should beat the pants off a single core CPU. However, as with any computer, the CPU is only part of the performance story. What's the easiest way to increase system performance? Add memory. We know that the first-generation iPad has 256MB of RAM, but Apple isn't saying how much is in the iPad 2. "More" seems like a reasonable guess.
Why No 4G?
Apple's new best friend, Verizon, has a brand-new LTE network, but you won't find 4G on the new Verizon iPhone 4 or the latest-gen iPad. Why is that? Price is one reason: Adding a 4G radio would certainly have increased the price on the top-of-the line iPad 2. Also, Apple pays pretty close attention to the market and early market research indicated that almost 50 percent of potential iPad buyers were picking up a Wi-Fi-only model (Apple does not break out Wi-Fi-only iPad sales figures). I have a 3G-ready iPad, but I've never activated the service (I find ample Wi-Fi access almost everywhere I use my iPad). I suspect that's a common scenario. If a good percentage of iPad owners aren't using 3G—even when they have it—why would Apple jump to introduce 4G?
Click to continue reading 10 iPad 2 questions answered

In the lead-up to the iPad 2 announcement, many were predicting that Apple would give the tablet's 9.7-inch screen a bump in resolution. But when Steve Jobs revealed the second-generation iPad to the world, it had the same pixel count as the first one: 1,024x768, even though the display was revamped to be considerably thinner. Why no extra pixels?
Looking at the history of the display on the iPhone offers some clues. Apple kept the display of the iPhone at the same 480x320-pixel resolution for the first three versions of the phone, and when it finally upgraded the display for the iPhone 4, the bump was huge, doubling the display resolution to 960x640 pixels. The upgrade also introduced the term "retina display," a piece of marketing jargon that Apple doesn't quantify, but generally means a display that is better than the limits of human vision.
Click to continue reading Here's why iPad 2 didn't get a Retina Display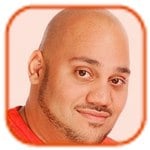 Posted by Andru Edwards Categories: Techies, Teens, Under $250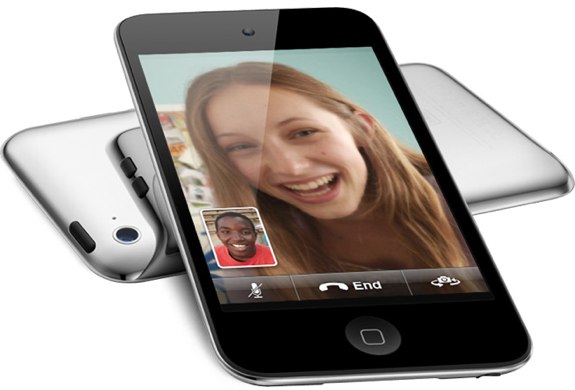 Apple's focused on the iPod touch as being the "funnest iPod ever" for a while now, but the introduction of the fourth generation model put it over the top. You've got the Retina display, FaceTime video chat, high definition video capture, and built-in gyroscope all packed into the thinnest iPod touch ever. Of course, you need great software running on hardware like this, and the App Store fits the bill with over 200,000 apps available. A great gift for teens who don't need an iPhone, or anyone who isn't on AT&T but still wants a mobile iOS device. Prices start at $229 (or $220 on Amazon):
Be sure to check out the rest of the stuff in our 2010 Holiday Gift Guide, we're adding new suggestions every day!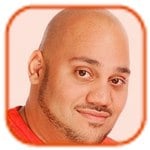 Posted by Andru Edwards Categories: Apple, Cameras, Portable Audio / Video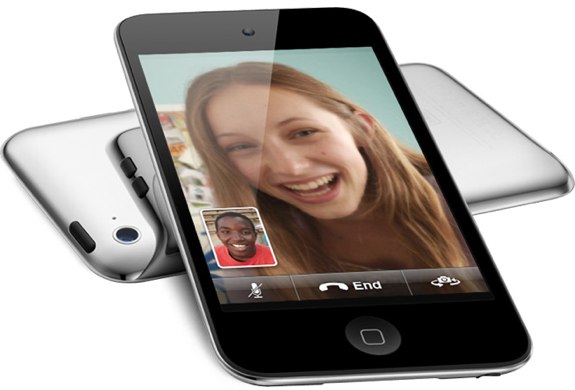 At this morning's Apple event, Steve Jobs introduced the fourth generation iPod touch. As expected, the iPod touch has been updated to pretty much match what we've seen with the iPhone 4. That means it has a Retina Display, as well as dual cameras. A
5 megapixel
camera on the back that takes images at 960x720, and a VGA camera on front—yup, that means that the new iPod touch is now FaceTime-compatible. The device is available in three sizes: 8GB for $229, 32GB for $299, and a 64GB model for $399. They'll be available next week, but you can pre-order starting today.
Read More

| iPod touch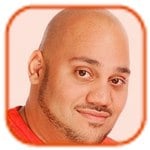 Posted by Andru Edwards Categories: Apple, Cell Phones, Handhelds, Home Entertainment, Internet, Rumors, Software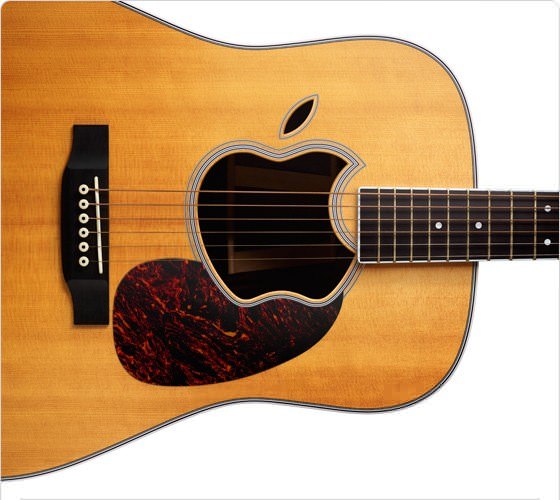 In just a few minutes, Apple will be live-streaming one of their own events for the first time, and we wanted to make sure you had the details on how to tune in. All you need to do is head to the Apple website at 10:00AM PDT today, and it should come right up—provided you've got the right hardware. According to Apple:
Viewing requires either a Mac running Safari on Mac OS X version 10.6 Snow Leopard, an iPhone or iPod touch running iOS 3.0 or higher, or an iPad. The live broadcast will begin at 10:00 a.m. PDT on September 1, 2010 at www.apple.com.
The fall music event is expected to bring news of an updated iPod touch with Retina Display and dual cameras with FaceTime functionality, a super-small touchscreen iPod nano, and a new take on the Apple TV. We're guessing that this whole live streaming this is because Apple wants to show off their streaming technology, since it will likely be a big part of their Apple TV and iTunes initiative this morning. We're also hoping to hear about that white iPhone 4 and iOS 4 on the iPad.
Read More

| Apple Event Live Stream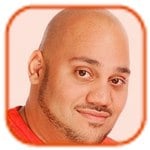 Posted by Andru Edwards Categories: Apple, Cell Phones, Displays, Handhelds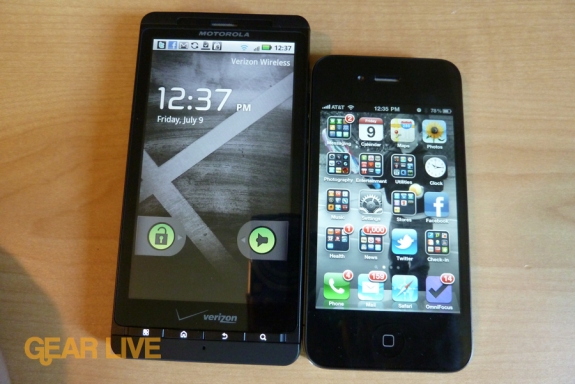 Here's an image of the Motorola Droid X next to the iPhone 4. We thought it was interesting because the Droid X has a monstrous 4.3-inch display, compared to the iPhone 4 and it's 3.5-inch screen. However, the smaller iPhone Retina Display actually packs more pixels in, despite its smaller size. The iPhone 4 display resolution is 960x640. Over on the Droid X side of things, it's 854x480. Sometimes size doesn't matter—it's what do you with the size you've got. That said, it's way easier to watch video content on the Droid X than it is the iPhone 4, just because the screen has so much more room.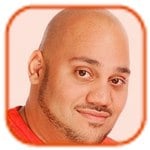 Posted by Andru Edwards Categories: Apple, Cell Phones, Corporate News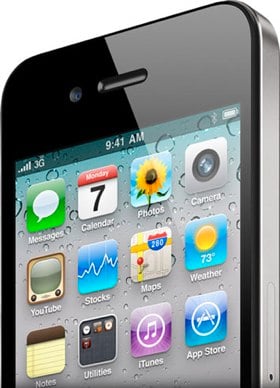 Looks like Apple'a got even more trouble brewing as it pertains to the launch of the iPhone 4. According to TheStreet, a shortage in the Retina Display, the 960x640 IPS display that the iPhone 4 uses, has resulted in the initial production rate of the smartphone being cut in half. The original plan was for Apple to churn out 4 million iPhone 4 units per month, but initially it seems that the monthly production rate will be around 2 million. The hope is to have the production issue resolved by August, and definitely by fall, to get production back up to the 4 million per month mark.
Read More

| TheStreet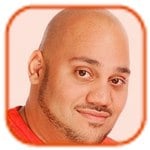 Posted by Andru Edwards Categories: Apple, Cell Phones, Corporate News, Handhelds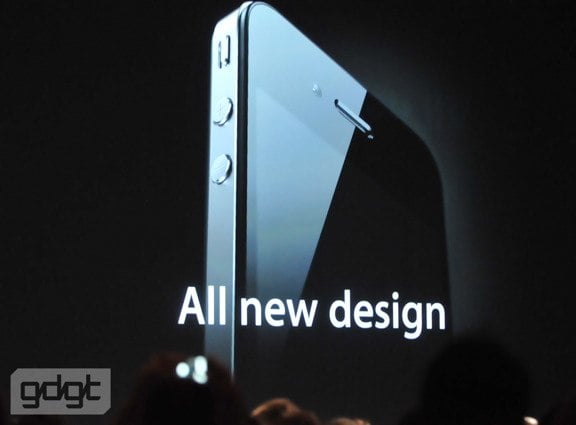 Real quick - we will be giving you the full rundown of the iPhone 4 in just a few, but we figured we'd let you know that Apple has officially named the 2010 version of the phone 'iPhone 4.' There you have it!
© Gear Live Inc. – User-posted content, unless source is quoted, is licensed under a Creative Commons Public Domain License. Gear Live graphics, logos, designs, page headers, button icons, videos, articles, blogs, forums, scripts and other service names are the trademarks of Gear Live Inc.