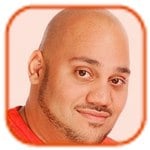 Posted by Andru Edwards Categories: Home Entertainment, Microsoft, Rumors, Video Games,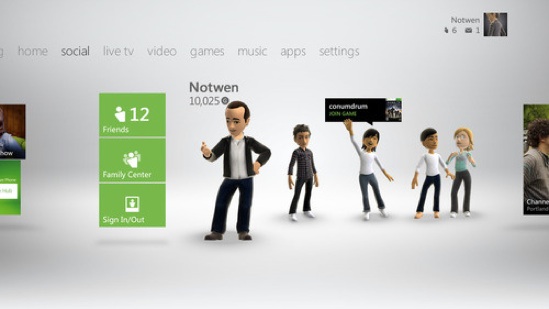 Microsoft will partner with providers like Comcast and Verizon for its upcoming Xbox 360 integrated TV experience, according to a Bloomberg report.
Users will sign into Comcast Xfinity and Verizon FiOS apps on the Xbox 360 with existing account information. Redmond will also likely ink content deals with HBO, Sony's Crackle, the Bravo and SyFy channels, and Amazon's Lovefilm, Bloomberg said.
Microsoft discussed its Live TV efforts at this year's E3 gaming conference, and the feature has already kicked off overseas with Sky TV in the U.K., Canal Plus in France, and FoxTel in Australia. Microsoft chief Steve Ballmer provided more details on what US consumers can expect during a presentation at the company's BUILD conference earlier this month.
"It's quite obvious that we need to increase the amount of video and TV content that are available on the Xbox," Ballmer said. "Our goal this year is to dramatically increase the total amount of content, the total entertainment catalog available on the Xbox, particularly by working in partnership with a number of video suppliers."
Click to continue reading Comcast and Verizon live TV content expected to come to Xbox 360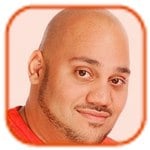 Posted by Andru Edwards Categories: Google, Internet, Movies,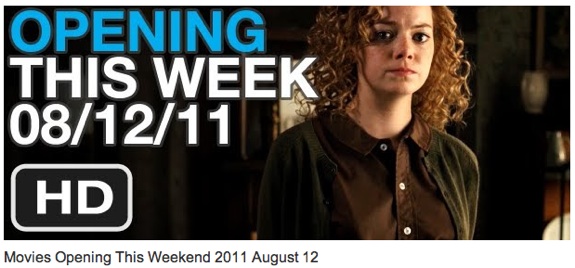 Google's YouTube has signed a deal with MovieClips.com to apparently replace the thousands of movie clips users have uploaded with authentic, licensed replacements.
The more than 20,000 licensed movie clips may be found at YouTube MovieClips, a partnership with the MovieClips.com site.
Using the company's proprietary technology, a team of Content Curators assigns up to 1,000 points of relevant data points to every scene relating to everything from action to mood to setting, and prop, the site said. "Our goal is to promote the discovery of movies," said MovieClips co-founder Richard Raddon, in a statement. "By making our clips accessible on the biggest video platform on the web, we unlock the power of movie clips to promote feature film purchase and rental."
What this means, then, is that users can search for "say hello to my little friend" and either see a number of clips on YouTube itself or the licensed, HD version of the climactic, violent conclusion to the Al Pacino classic, Scarface. It's worth noting that the clips on YouTube are just a few seconds long, while the Movieclips.com clip is 3 minutes and 30 seconds.
Click to continue reading 20,000 film scenes now available on YouTube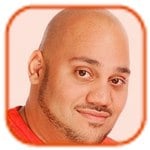 Posted by Andru Edwards Categories: Apple, Corporate News, Music,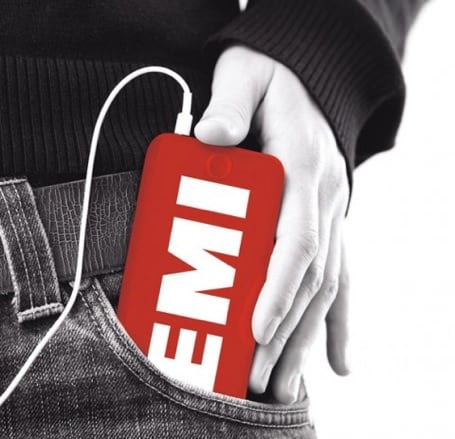 Apple has reportedly secured a licensing agreement with EMI Music, adding to an earlier deal with Warner Music Group in its alleged efforts to launch a cloud-based music locker for iTunes users.
If the CNET report is true, Apple only needs to close deals with Sony Music Entertainment and Universal Music Group now before it secures unprecedented, legitimate access to music from all "Big Four" labels.
In March, Amazon launched its cloud music locker without such rights and faced threats of legal action; it is now reportedly in talks with the labels to secure licensing agreements. Google launched Google Music at its Google I/O event a couple weeks ago.
In April, CNET reported that Apple had inked a deal with Warner Music and "at least one of the remaining three" major music labels. Apple has not officially acknowledged the development of a cloud-based music storage service, but speculation is rife after reports "confirming" the development with unnamed sources. Furthermore, the company recently built a massive data center in North Carolina, reportedly meant to host a video streaming service.
Click to continue reading Apple signs up EMI Music to be part of cloud music service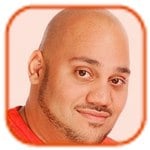 Posted by Andru Edwards Categories: Corporate News, Home Entertainment,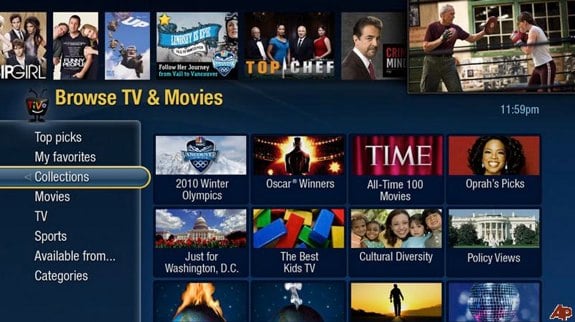 If you're a TiVo Premiere owners with Comcast Xfinity service, you've got one more reason to be excited, as the companies have announced that they're bringing Xfinity On Demand programming directly into the TiVo Premiere interface. One of the main gripes many have with TiVo is that, if you want to enjoy On Demand and Pay-Per-View content, you still need a cable box from your provider, since the TiVo can't access that stuff. This agreement changes that a bit. Soon, if you are one of the many Xfinity customers out there, you'll be able to browse the On Demand content right on your TiVo. They don't make mention of PPV specifically, but even if that isn't a part of this, you can always order those by phone as well. Given those two facts, this will make it possible for a TiVo Premiere box to serve as your only cable box, which can knock off as much as $20 per month from your cable bill, depending on your location.
Of course, since both TiVo and Comcast and two of the slowest moving companies in existence, this is going to be a slow, gradual rollout. They are going to start with the largest markets, with the first expected to be the San Francisco Bay Area, with additional markets to follow. No timeline or anything has been given.
Any Xfinity customers excited about this?
Read More

| TiVo Blog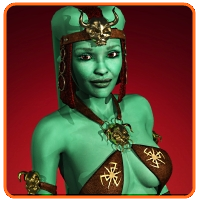 Posted by Patrick Lambert Categories: Cell Phones, Corporate News,
On Friday, Nokia and Microsoft held a press conference to announce a new partnership. It's well known that while Nokia is still the top handset maker worldwide, their main business is at the low and medium end. Their high-end smartphones have had a difficult road lately, especially in the US. Both Android and the iPhone are eating their lunch. After following a failing strategy with Symbian and MeeGo, now Nokia has decided to partner with Microsoft for their upcoming phones. In the announcement, they revealed that this is a broad strategic initiative to make Windows Phone 7 the main smartphone platform for Nokia. They also said a new leadership team would be leading this at the company. It's clear that both companies will benefit from this partnership, but it remains to be seen if it will be enough to compete with the two current market leaders.
Click to continue reading Nokia and Microsoft partner up on new Windows Phone 7 smartphones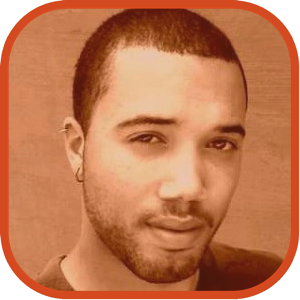 Posted by John Kilhefner Categories: PlayStation 3, THQ, Xbox 360,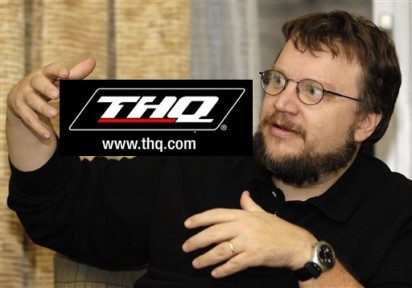 Last week we reported on Guillermo del Toro's intent to work with a "big game publisher" to create several new titles. Without mentioning more than that, we were left to speculate on who this mysterious company was, and what games the mastermind of Pan's Labyrinth and Hellboy had up his sleeve. Now, the former question has been revealed to The LA Times to be THQ.
THQ is primarily known as a developer of kiddie games and wrestling titles, but have recently began focusing on their mature audiences with both the Red Faction and Saints Row franchises. The former of which is set to broadcast on SyFy as a live-action film in 2011. Now with del Toro lending his hand to the THQ drawing board, we can expect to see more "games that are going to be technically and narratively very interesting".
Read More

| LA Times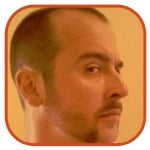 Posted by Finnian Durkan Categories: Accessories, Cell Phones, Corporate News, GPS, Transportation,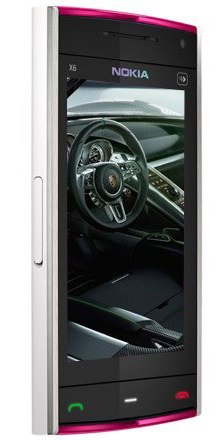 Need a reason to chuck your Garmin/Tom-Tom, etc. out of your car other than 'has stupid name and labels me as a poor-driving tourist wherever I go'? Well wait no longer, avid reader: today Alpine announced a strategic partnership with the Finnish cel phone giant, Nokia, to fully integrate smartphones into car infotainment systems. While I was surprised that 'infotainment' was actually a word, I was more surprised that this type of alliance hasn't been made sooner. Not only are these two electronics giants looking to elbow in to the lucrative GPS/Nav market, but they are also bringing a few bells and whistles of their own, namely widgets that can monitor fuel levels and direct you to the nearest and cheapest gas station. Might as well go ahead and chuck that gas gauge now, Chachi, 'cause you're not going to need it anymore; welcome to the future, only 48 years after your grandpa thought he'd have a flying car.
Read More

| Alpine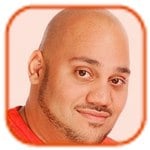 Posted by Andru Edwards Categories: Corporate News, Home Entertainment, Microsoft, Movies, Video Games,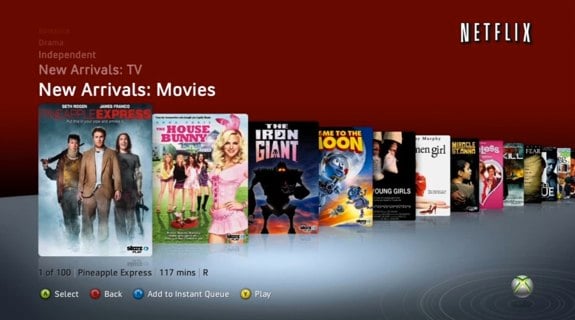 Over the past few weeks, we've heard rumblings that Netflix streaming would be coming to both the PS3 and Wii, but apparently, all that is now out the window, because Microsoft has been able to score an exclusive console partnership with Netflix. Read on:
Netflix Partnership

This exclusive partnership offers you the ability to instantly stream movies and TV episodes from Netflix to the television via Xbox 360. Xbox 360 will be the only game console to offer this movie-watching experience, available to Xbox LIVE Gold members who are also Netflix unlimited plan subscribers**, at no additional cost.

From the Netflix Web site, simply add movies and TV episodes to your instant Queue, which will appear automatically on the TV screen via Xbox 360. Once selected, movies will begin playing in as little as 30 seconds. In addition to instantly streaming Netflix movies to the TV, Xbox LIVE Gold members can browse and rate movies, fast-forward, pause and rewind, all using either their Xbox 360 Controller or Universal remote.
Now, of course, we assume this just means that the Xbox 360 gets an exclusive on full console integration. But hey, you can just go download PlayOn if you really want to access Netflix from your Playstation 3 or Wii. Problem solved.
Read More

| Xbox

© Gear Live Inc. – User-posted content, unless source is quoted, is licensed under a Creative Commons Public Domain License. Gear Live graphics, logos, designs, page headers, button icons, videos, articles, blogs, forums, scripts and other service names are the trademarks of Gear Live Inc.