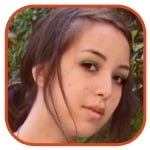 Posted by Robin Paulson Categories: Movies, Television, Rants, Videos, Oops Videos,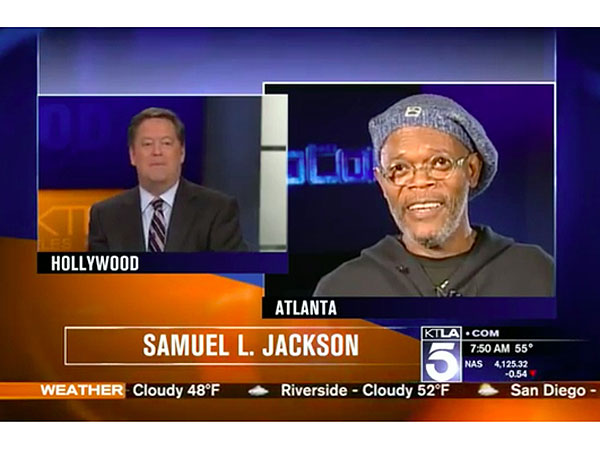 Perhaps when you're an entertainment reporter, you ought to Google the celebrity - as a precaution! - you're about to interview - before you make a mistake like KTLA anchor Sam Rubin did with Samuel L. Jackson.
Jackson appeared on the news show to promote his film Robocop when Rubin asked him about his Super Bowl commercial. The Avengers star quickly realized that Rubin mixed him up with The Matrix actor Laurence Fishburne - who did a Kia car commercial for the Super Bowl - and was even quicker to chastise RubIn: "What Super Bowl commercial? You're as crazy as the people on Twitter. I'm not Laurence Fishburne!"
Click to continue reading News Anchor Confuses Samuel L. Jackson with Laurence Fishburne
Read More

| People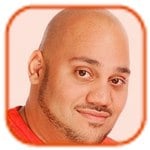 Posted by Andru Edwards Categories: Sports, Television, Drunk, Oops Videos,
Lamar Odom reportedly insists he was drunk when he made a topless rap video.
The basketball player - whose four-year marriage to Khloe Kardashian has been rocked by allegations he cheated on her and has been battling an addiction to crack cocaine - has told friends that the clip, which showed him in a Los Angeles bathroom with friend Jamie Sanouthai, slurring his words in a song which referenced being unfaithful and smoking drugs, was shot after he had consumed too much alcohol.
According to TMZ, he also told pals there were no drugs involved and it was just a one-off incident as he is now clean and determined to resurrect his sporting career.
Lamar recently confirmed he is in negotiations to re-sign with the Los Angeles Clippers and is believed to have met with head coach Doc Rivers and Clippers GM Gary Sacks earlier this month.The road to Lamar's NBA comeback has not been without struggle. The 14-year veteran, who previously played for the Clippers during the 2012-2013 season, was arrested for DUI (Driving Under the Influence) on August 30 and later pleaded not guilty. At the time of Lamar's arrest, 29-year-old Khloe and the rest of the Kardashian family had been urging him to seek treatment. The couple have since been attending counseling sessions and are "using it as a forum to talk through all of their issues."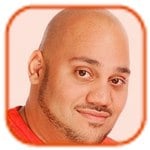 Posted by Andru Edwards Categories: Music, Clothing, Fashion Police, Oops Photos, Paparazzi Photos,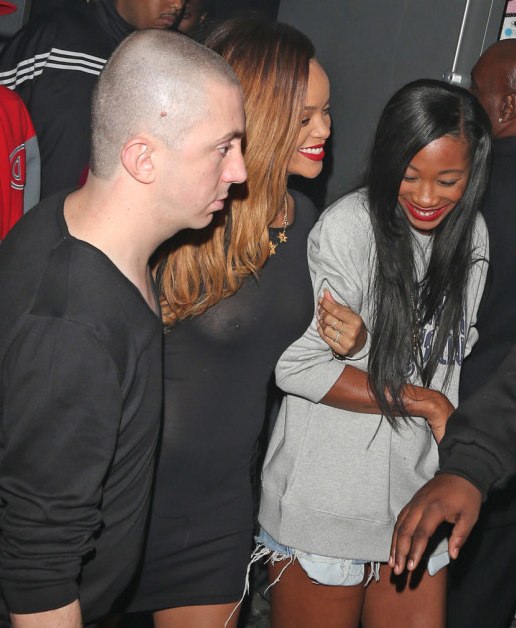 Rihanna continues her love affair with exposing outfits with a black dress that showed off her boobs and nipples. Going braless in a thin, black dress while walking into the Eden night club in Hollywood, flashing cameras ended up giving the dress a sheer look. Once the dress became see-thru, cameras picked up Rihanna pierced nipple and thong underwear. She didn't seem to mind, though, and it's no wonder, since she regularly posts half-naked pictures of herself to Twitter and Instagram!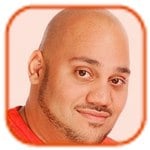 Posted by Andru Edwards Categories: Movies, Clothing, Red Carpet, Oops Photos, Paparazzi Photos,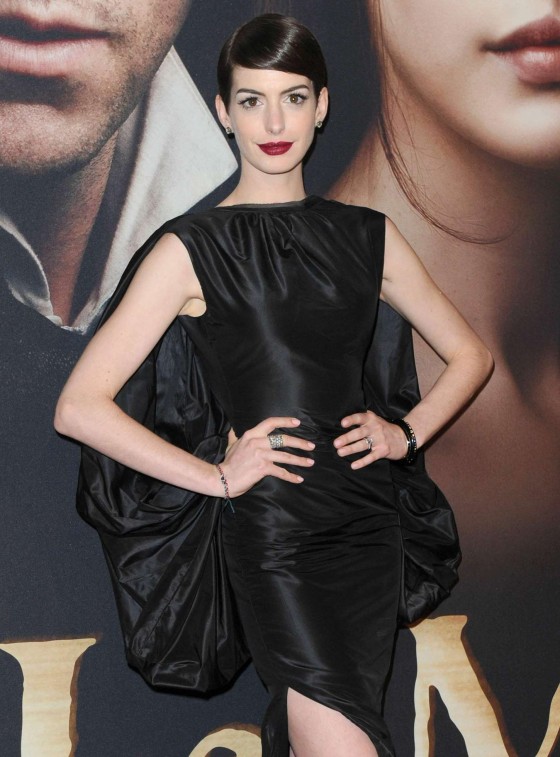 Anne Hathaway is ''devastated'' over the publication of photos which show her going "commando."
The 30-year-old actress was emerging from her car for the Les Miserables premiere in New York City on Monday when her black Tom Ford dress rode up and showed that she was wearing no underwear in front of waiting photographers. Some of the pictures have now been published and Anne feels humiliated knowing the world has seen her private parts.
Speaking to Vanity Fair writer Ingrid Sischy at a luncheon the following day, the New York Daily News newspaper overheard her say, "I was getting out of the car and my dress was so tight that I didn't realize until I saw all the photographer's flashes. It was devastating. They saw everything. I may as well have lifted up my skirt for them."
Click to continue reading Anne Hathaway "Devastated" Over Commando Photos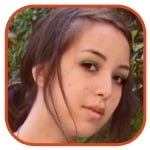 Posted by Robin Paulson Categories: Movies, Oops Photos,
Actor Liam Neeson was recently spotted with a mysterious wet patch near his nether regions after a night out with friends (among which included Ridley Scott, Goldie Hawn, and Kurt Russell).
Surprisingly, this is not a first for Neeson, who was photographed a few years ago with an even larger spot.
I'm still holding out hope that Qui-Gon Jinn would never urinate on himself...
Read More

| Daily Mail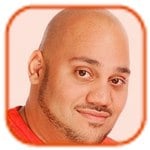 Posted by Andru Edwards Categories: Apple, Cell Phones, Corporate News,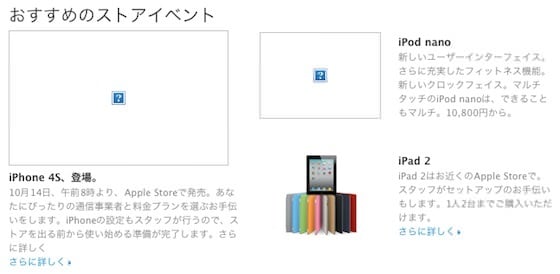 It looks like Apple Japan has let the cat out of the bag prior to the official announcements set for this morning. Expect Apple to announce the iPhone 4S, an upgraded iPhone 4 with better camera, improved GPS, faster A5 processor, and the new Assistant feature. In addition, it looks like the iPod nano will get updated as well. The iPhone 4S will launch on October 14th!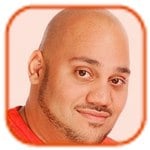 Posted by Andru Edwards Categories: Apple, Corporate News, Internet,

Steve Jobs might be alive and kicking, but those responsible for posting a Twitter message suggesting otherwise have suddenly found a new death on their hands to talk about: The death of their Web show's affiliation with CBSNews.com.
The Twitter account for the web show "What's Trending" was responsible for the Friday Twitter message: "Reports say that Steve Jobs has passed away. Stay tuned for more updates." The problem? Jobs sure wasn't dead.
The show attempted to cover its bases by disavowing the death report minutes later, but armies of users retweeting the update had already cast the unconfirmed report out into cyberspace. And CBS was left to mop up the egg on its face–even though What's Trending shares no newsgathering partnership with the company, plenty of news reports started to attribute the erroneous tweet to, "a CBS Twitter account."
Click to continue reading Steve Jobs death tweet results in What's Trending's CBS deal dying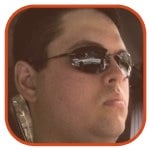 Posted by Dan Hughes Categories: Corporate News, Editorial, Internet, PC / Laptop, Software,

Yesterday, McAfee pushed out a DAT file for its Enterprise virus-scanning software that tracked down a core Windows XP system file and quarantined it as malware. Thousands, if not tens of thousands, of computer systems were damaged as a result. Windows XP cannot run without the quarantined file, SVCHOST.EXE, and as a result, automatically shut itself down. Other weird settings and symptoms were evident, such as taskbars disappearing, blue-screens-of-death, and other crash-related symptoms.
On one hand, relief simply did not come fast enough. On the other…what more could McAfee have done to repair the damage? McAfee rolled back the virus definition as quickly as it found out, and released an addendum file that could be manually applied to infected PCs. The servers hosting the offered file were strained by the demand, resulting in disconnect errors and failures to update the McAfee software.
"We believe that this incident has impacted less than one half of one percent of our enterprise accounts globally, and a fraction of that within the consumer base," said Barry McPherson, on McAfee's blog Wednesday. He goes on to identify the error in the update, stating that it was an attempt to detect a potentially damaging virus, and the update "clearly did more harm than good."
"Having talked to literally hundreds of my colleagues around the world and emailed thousands to try and find the best way to correct these issues, let me say this has not been my favorite day. Not for me, or for McAfee. Not by a long shot."
Click to continue reading McAfee pushes bad update, takes down Windows XP computers
Read More

| McAfee SI Blog


Posted by Wendy Michaels Categories: Comedy, BBC, The Office, Internet,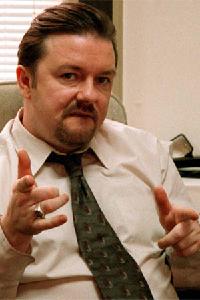 As many videos that are never meant for public consumption find their way on the Internet, so too have a couple of Microsoft in-house training videos from The Office creator Ricky Gervais leaked online. Both Google Video and YouTube included the videos in their lineup, but the films were meant only for Microsoft employee's eyes. Microsoft commissioned the videos in 2004, to provide "a light-hearted way of getting our staff to think about the values they attach to working at Microsoft," according to a company spokeswoman. Both videos run about 20 minutes and feature Gervais and co-writer Stephen Merchant, with Gervais playing his annoying Office character David Brent and Merchant acting as a Microsoft employee.
YouTube has since pulled the videos, however Google Video still has them up. I checked them out and they are really great—especially if you miss the original Office humor and the way Gervais plays his character to the most annoying level, with gobs of arrogance and self-confidence. I've always found his character to be almost painful to watch because of the level of embarrassment you feel for him—all the while he's clueless that he's being inappropriate. It's complete genius.
According to the company's spokeswoman, "These videos were produced for internal use and were never intended to be viewed by the public. We are actively working to investigate how and why they have appeared now."
If you don't have time to watch the full videos, just check out the last few minutes of each. Following the end credits, some of the outtakes have been included—there is nothing more infectious than Ricky Gervais laughing. Enjoy.
Read More

| Yahoo! News

© Gear Live Inc. – User-posted content, unless source is quoted, is licensed under a Creative Commons Public Domain License. Gear Live graphics, logos, designs, page headers, button icons, videos, articles, blogs, forums, scripts and other service names are the trademarks of Gear Live Inc.