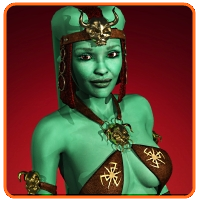 Posted by Patrick Lambert Categories: Corporate News, Internet,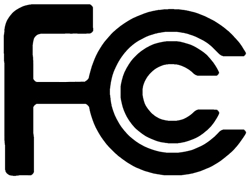 Yesterday, a major decision passed through the FCC as it voted on new rules that will govern the sticky issue of net neutrality in the US. Net neutrality has been a wildly debated subject for years, with everyone from content web sites, Internet providers, wired and wireless networks, and organizations representing end users being all over the map on this subject. Some wanted the government to pass new regulations that would prevent Internet providers from say, slowing down your access to Netflix just because they have their own video site that they want you to use instead. Others argued that if the government does get involved, it could bring much more trouble for the Internet as a whole than the benefit it would add. Others still argued that the free market will handle itself, and that no rules should be added.
So far there had been no real decision either way, with the FCC, the body mandated to govern those things, not having made any clear decision. This changed today as the institution passed a set of rules that help define this. The rules are quite complicated, but suffice it to say pretty much everyone who isn't a big business is unhappy with them. On one side, the new rules do prevent Internet providers from blocking or slowing down access to competing web sites, but it does allow content providers to pay networks to have access to a fast line, bringing their data in priority. Many say the rules are too broad and vague, and fail to address some points. It also leaves a lot of freedoms to wireless providers to, for example, block access to specific apps on your cellphone.
While the debate rages on however, it's important to recognize that these rules simply give formal authority to the federal government to regulate these issues, it doesn't directly change the rules of the game for companies. The new rules will go into effect next year, and could still be blocked by Congress. They are also likely to be challenged in court by any of the parties involved in the discussions.
You can help show your support in the fight for net neutrality at Save the Internet.
Read More

| WSJ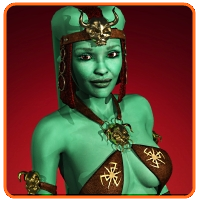 Posted by Patrick Lambert Categories: Internet,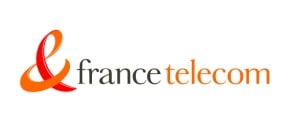 Following some of the network neutrality buzz from the US, now it's the turn of some European mobile networks who are coming out complaining about the increased use of video and other heavy data over their networks. Unlike previous comments made by US carriers however, Stephane Richards, CEO of France Telecom, was pretty direct as to what he thinks should happen at the Le Web conference yesterday: "Service providers are flooding networks with no incentive." He then added "It's necessary to put in place a system of payments by service providers as a function of their use."
From the view of the mobile network operators, large companies like Google, Yahoo!, Netflix and so on, use a large amount of data, which goes over their networks, and these service providers should pay the networks, so that they can double dip from both their own customers, and the online companies. Richards also said that these measures would go along with other changes he can see coming, such as the end of unlimited access, and slower speeds at peak hours.
Read More

| Le Web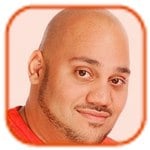 Posted by Andru Edwards Categories: Broadband, Google, Internet,
Oh, hello there, crazy drool-worthy and inexpensive ultra high-speed Internet from Google! Yeah, that's right, Google is looking to launch an experimental, ultra high-speed broadband network in a small number of trial locations across the United States. We are talking about Gigiabit fiber to the home speeds here. The only thing that currently comes close is Verizon FiOS, and their current download speed tops out at 50 megabits per second. Gigabit would be 1000 megabits (or, 128 MB) per second, which is just insultingly fast. Even better? They want to launch it at inexpensive prices in the launch/test cities. So, why would they do this, and what would be the benefit?
First, competition. Google wants to bring the price down while bringing the service level up, and they are putting their money where their mouth is and challenging other ISPs right on their home turf. If you had a choice between crazy-fast Google Internet and sucky Comcast, you'd likely end up going with Google in a heartbeat, since it's like 200x faster, and less expensive. Second, Google is getting into the web apps business hard. It would be ideal for them for web applications and native desktop applications to have no difference in speed, and you can bet that they'd be deploying these tests to optimize the hell out of their web app products. Make no mistake, they want Google Docs to run just as fast in your browser as Microsoft Word runs when you launch it on your local machine.
We love this, and despite having a 50/20 FiOS connection, we want it badly. Google, bring this to Seattle, k?
Read More

| Google Fiber for Communities

© Gear Live Inc. – User-posted content, unless source is quoted, is licensed under a Creative Commons Public Domain License. Gear Live graphics, logos, designs, page headers, button icons, videos, articles, blogs, forums, scripts and other service names are the trademarks of Gear Live Inc.