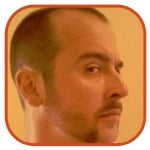 Posted by Finnian Durkan Categories: Design, Video Games,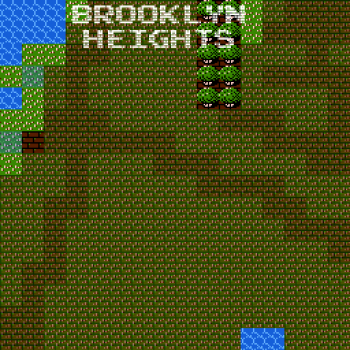 Have you ever wondered what Manhattan would look like from the perspective of a Nintendo RPG in the mid-80's? No? Then you're either a commie or were born too late to get my clever Breakfast Club John Bender impressions; either way, you're a neo-maxi-zoom-dweeby. For all of you who answered 'yes' to my previous query or at least started reminiscing about that time that you beat Mike Tyson, then this little time waster is for you. Brett Camper, an MIT alum and a true friend to the geek in all of us if there ever was one, has created an 8-bit map of NYC's 5 Burroughs at 8bitnyc.com. So dig out your Dr. Mario shirt, press up-down-up-down-left-right-left-right-b-a-select-start and go get functionally lost in what Mapquest would've looked like over a 1kbps dial-up modem circa 1985.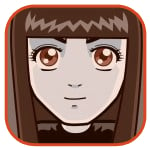 Posted by Sheila Franklin Categories: Misc. Tech, Science,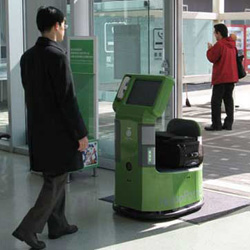 RoboPorter has taken up residence in Japan's Kita Kyushu Airport. Standing 4 feet tall, travelers walk over to him and tell him where they want to go. They can also use a touchscreen with a map for identification. RP can handle luggage up to 110 lbs. and can inform patrons with airport information without asking for a tip. We are thinking that this would be a terrific application for grocery stores. Not only could they carry our groceries, perhaps they can be programmed to shop as well.
Read More

| Digital World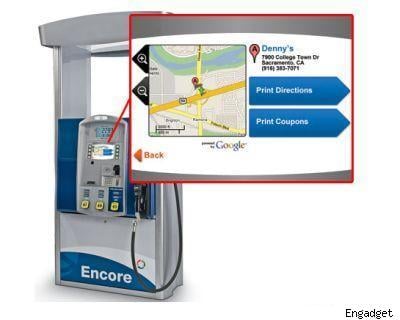 Maps and directions are available on cell phones, PDA's, GPS units, Onstar, or heaven forbid: actual paper maps. This doesn't stop people from getting lost from time to time, so Google is partnering with gas companies to embed the Google Maps application into gas pumps at 3,500 gas stations across the United States starting next month.
The newly teched-out gas pumps will feature an Internet connection and the Google Maps application. By providing this at the pump motorists will be able to both fill up on gas and get directions to their destination. The participating gas stations will likely get a boost in business from drivers too stubborn or embarrassed to ask for directions from anything other than a shiny, all-knowing machine. This sounds like a win for retailers, motorists, and Google alike.
Read More

| LA Times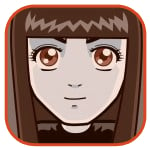 Posted by Sheila Franklin Categories: Internet, Misc. Tech, Science,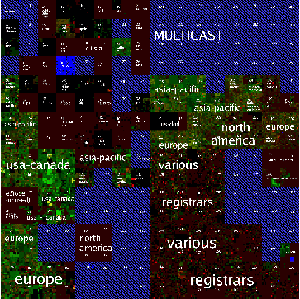 USC's Information Sciences Institute really needs to get a life. Beginning in 2003, the researchers began collecting data. They eventually created a map of the Internet. Their ISI computers searched about 2.8 billion IPs and received about 187 million answers. They then used one dot per addy and came up with a diagram of 9 x 9 feet, the brighter images showing the area of the greater number of computers.

John Heidemann, head of the project, says that the map is actually only a portion of what is out there since some computers may have been shut off or behind a firewall, but hopes it will help researchers study the spread of viruses. A 24 x 36-inch version of the map (with about 65,000 addresses squeezed into one dot) will become available, so contact ant@isi.edu if you would like to get a copy.
Read More

| ISI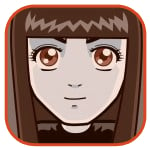 Posted by Sheila Franklin Categories: Editorial, Internet, Misc. Tech,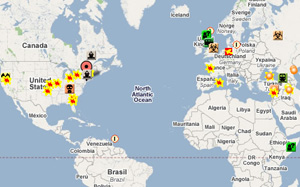 Can't get enough terrorist attack information? The Global Incident Map provides worldwide locations of fires, biological and chemical warfare, bomb/explosives, and more. A scrolling list makes updates every few minutes, and you can click on "Display Events" to get more data. You can also use your mouse to move around and zoom in on specific incidents including links to videos, related sites, etc. We find it a scary thought that groups or individuals that caused the incidents may also checking the site as a sort of "Electronic Battleship" game.
Read More

| Global Incident Map

© Gear Live Inc. – User-posted content, unless source is quoted, is licensed under a Creative Commons Public Domain License. Gear Live graphics, logos, designs, page headers, button icons, videos, articles, blogs, forums, scripts and other service names are the trademarks of Gear Live Inc.