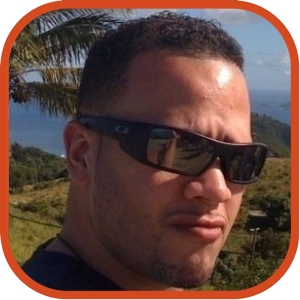 Posted by Jason Diaz Categories: Apple, PC / Laptop,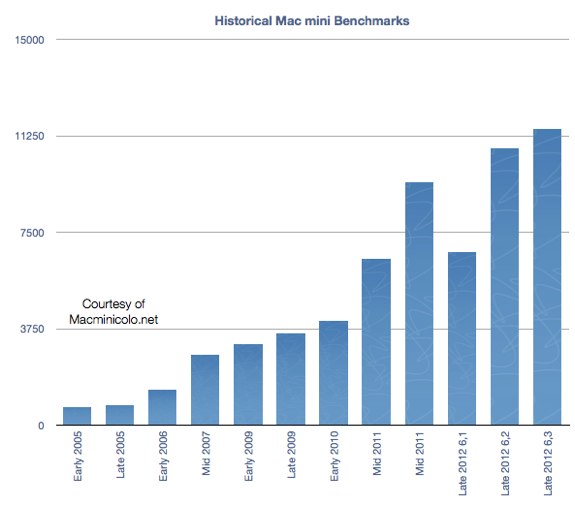 Macminicolo gotten ahold of the newly refreshed Mac mini and has found that it scores nicely with Geekbench. Some good take aways: the Mac Mini line is now on the same level as a Mac Pro and Xserve from 2010, assuming in stock configuration. Ram is now DDR3 at 1600MHZ, has Intel's latest Ivy Bridge processors and it clearly shows in the chart. The Mac Mini server includes the Fusion drive, which should make things that much more snappy.
"We've now been able to benchmark the Mac minis with the great Geekbench. Keep in mind these are the standard build minis, with the stock hard drives and RAM. We'll load some up with 16GB of RAM and SSDs to see their top performances. But for now, here are the three new minis compared to minis past."
Read More

| Macminicolo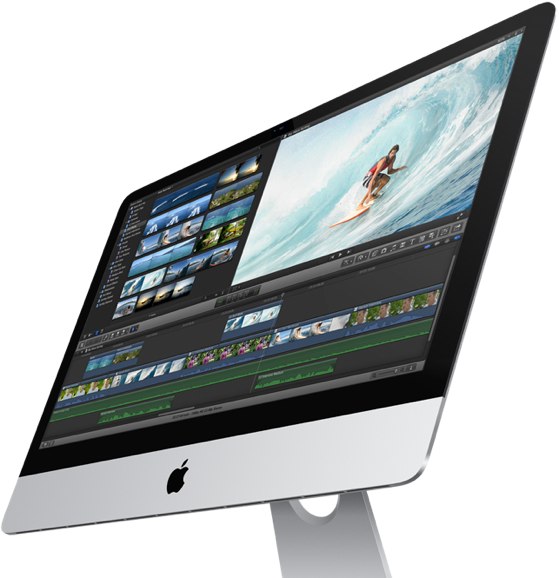 During this morning's iPad mini event, Apple unveiled the brand new, redesigned iMac. The new model is super-thin, just 5mm thin at the edges, constructed using something called "friction stir welding" to fuse together the aluminum pieces. The display is laminated to the glass, similar to what you find on iOS devices. You get the same screen sizes, with the iMac coming in at 21.5-inch 1080p and 27-inch 2,560 x 1,400 models. Apple also announced a new Apple Fusion drive option, which is basically a hybrid drive that OS X manages for you. The OS and apps live on the flash storage portion, and all your documents and other apps get loaded onto the HDD portion. As you use and launch them, things get moved to the faster SSD portion on the fly.
The 21.5-inch model will ship in November for $1,299 with a 2.7GHz Core i5 processor, 8 GB RAM, and with a 1TB hard drive. The 27-inch model starts at $1,799 for a 2.9GHz Core i5, and that one won't ship until December.
Read More

| Apple iMac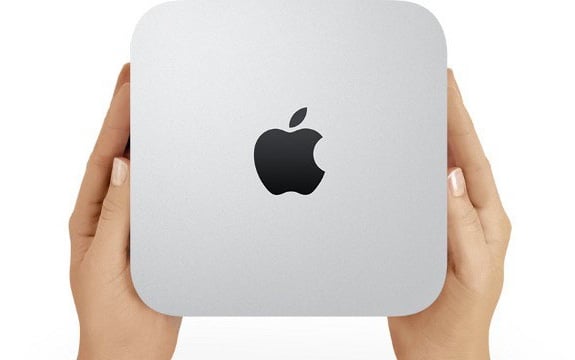 Apple has just updated its most inexpensive Mac, the Mac mini. The updated model announced at today's iPad mini event sees spec bumps across the board. The new model sports Intel Ivy Bridge processors, either in dual-core or quad-core flavors, along with a Thunderbolt port, USB 3.0, OS X Mountain Lion pre-installed, AMD Radeon HD discreet graphics, and Bluetooth 4.0. Remember, despite being a desktop Mac, the Mac mini does not include a SuperDrive, so you'll have to count on the Mac App Store and downloads for installing apps. The Mac mini starts at $599 and comes with a dual-core 2.5GHz processor, 500GB storage, and 4GB RAM. For $200 more you get a 2.3GHz quad-core processor and a 1TB hard drive. Lastly, there's also a server version that ships with Mountain Lion Server for $999, and that one packs a quad-core 2.3GHz Intel Core i7 processor with 2TB storage and 4GB RAM. You can purchase the new Mac mini now from the Apple Store.
Apple also released the new 13-inch MacBook Pro with Retina display today at its iPad mini event.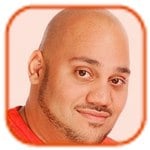 Posted by Andru Edwards Categories: Apple, PC / Laptop, Rumors,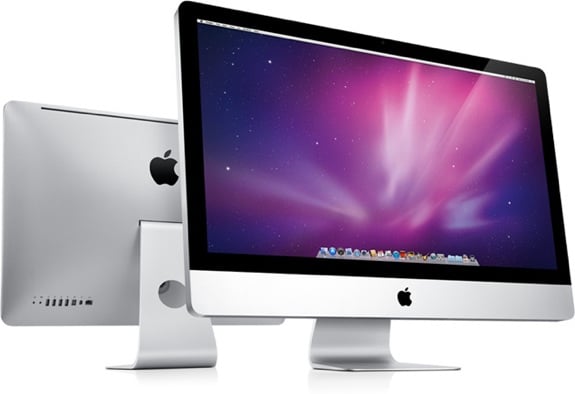 Many expected Apple to release an updated iMac during the WWDC 2012 keynote, but the company decided to focus squarely on its Mac notebooks instead as it pertained to hardware. It's now been 427 days since the iMac last saw a refresh, and DigiTimes is reporting that we'll see the new models ship in October. Of course, no one but Apple and its manufacturing partners know all the details, but we've got our fingers crossed that we'll see a Retina display model on store shelves by the time Halloween rolls around. At the very least, expect Ivy Bridge architecture with Mountain Lion as the shipping OS.
Read More

| DigiTimes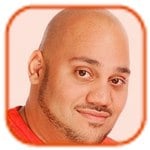 Posted by Andru Edwards Categories: Apple, Features, PC / Laptop, Product Reviews,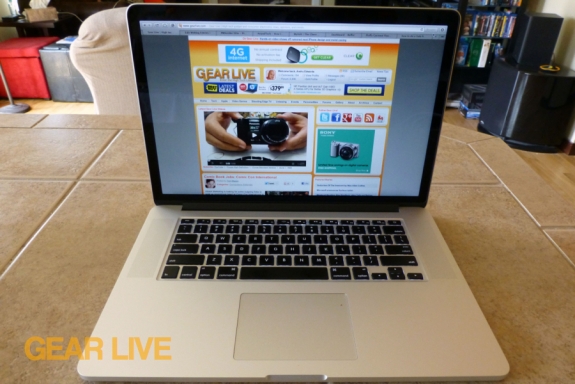 Last week Apple revealed it's next-generation MacBook Pro with Retina display during the WWDC 2012 keynote. The new model bucks the trend of the MacBook Pro line, eliminating a bunch of techniques that Apple considers to be "on the way out," while adding in newer technologies that, while expensive, are certainly what the industry is moving towards. We got our hands on the new MacBook Pro with Retina display, and we've collected our thoughts. Is this the notebook for you? Is the Retina display as striking as Apple says? Join us as we answer these questions, and more, in our MacBook Pro with Retina display review.
Click to continue reading MacBook Pro with Retina display review

Apple released a refreshed line of 13- and 15-inch MacBook Pro notebooks durings its WWDC 2012 keynote this morning, sporting brand new Ivy Bridge processors. Additionally, the beautiful new 15.4-inch MacBook Pro with Retina display was revealed as well. One thing Phil Schiller didn't divulge from the stage was that the company has discontinued the 17-inch MacBook Pro model. From here on out, at least for the forseeable future, it's all about 13- and 15-inch notebooks if you're rocking a MacBook Pro notebook.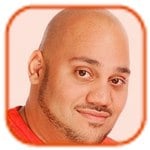 Posted by Andru Edwards Categories: Apple, PC / Laptop, Rumors, USB,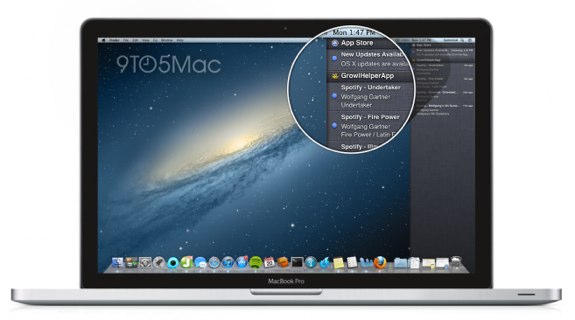 Apple is preparing to launch a redesigned MacBook Pro that'll be sporting all sorts of new features. According to multiple sources, the new MacBook Pro will feature a new, ultra-thin unibody design, USB 3.0 ports (a first for Apple,) and at the center of it all, a "jaw-dropping" Retina display.
How's Apple gonna achieve making a thin notebook even thinner? With the removal of two components. First, the optical drive is going bye-bye. Apple started phasing out optical drives with the release of the original MacBook Air, and then continued the trend with the latest Mac mini. With the release of the Mac App Store, and broadband being to ubiquitous, it stands to reason that digital files and downloads are here to stay. Apple does still sell an external optical drive that connects via USB for those who need it.
Click to continue reading Apple prepping MacBook Pro with Retina display, USB 3.0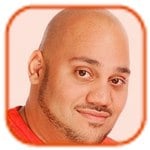 Posted by Andru Edwards Categories: PC / Laptop,
Ivy Bridge is on its way. For the uninformed, that's the codename of the latest iteration of Intel processors, a die-shrink of the company's current Sandy Bridge lineup that blends higher performance – including new integrated graphics support for DirectX 11 – with lower power use. And did we say higher performance? Intel's previously hinted that Ivy Bridge's graphical prowess could be up to 60 percent higher than the chips' sandy predecessors.
AnandTech got its hands on a leaked roadmap of all the Ivy Bridge chips that are expected to hit in 2012 – April, say the current predictions – and the listed, mainstream processors number eight in total. Six quad-core, i5-branded chips can be found in the lineup, ranging from the 3.0-GHz i5-3330 on the lowest end all the way up to the 3.4-GHz i5-3570K on the highest. All of the i5 chips, save for the i5-3330, can Turbo Boost their clock speeds up by 0.4 GHz when necessary, whereas the i5-3330 can only jump from 3.0 GHz to 3.2 GHz.
The only unlocked processor in the Ivy Bridge i5 lineup is the aforementioned i5-3570K, meaning that aspiring overclockers will have to settle for fiddling around with the processor's Base Clock instead of hacking away at the chip's multiplier. And none of the i5-series chips support Intel's hyperthreading, a split of the chip's four physical cores into eight virtual cores within the operating system.
Click to continue reading Intel Ivy Bridge benchmarks leak
© Gear Live Inc. – User-posted content, unless source is quoted, is licensed under a Creative Commons Public Domain License. Gear Live graphics, logos, designs, page headers, button icons, videos, articles, blogs, forums, scripts and other service names are the trademarks of Gear Live Inc.