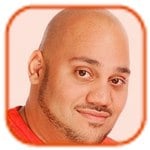 Posted by Andru Edwards Categories: Editorial, Microsoft, PC / Laptop,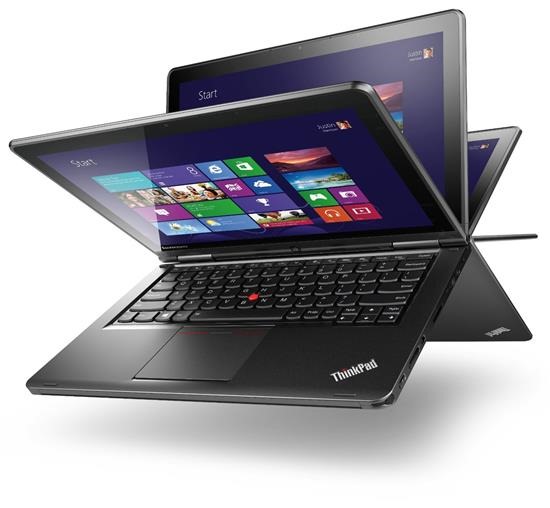 If you've been shopping for a laptop lately, you may have a vague idea that "ultrabook" means "lightweight" and "small" but otherwise you may be a little confused about why some laptops are called ultrabooks and others aren't. It's understandable – this is one of those areas where names sort of caught on and many different manufacturers started using it, often with different ideas about what it meant. Here are the major points that define an ultrabook, and more importantly the top ultrabooks, and why they matter if you are getting ready to buy a computer.
Click to continue reading So, what is an Ultrabook anyway?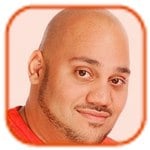 Posted by Andru Edwards Categories: Features, Laptop, PC, Videocasts,
The Dell XPS 13 is a premium laptop computer from Dell that features the Infinity Display design, bringing a 13-inch display into the small body of an 11-inch notebook. We bring you a look at the Dell XPS 13 notebook computer in this episode, bringing you a look at the stylish PC that also features an Intel Core i5 processor, a backlit keyboard, carbon fiber design, and more. You can pick up the Dell XPS 13 now, starting at $799. Don't forget to check out our Dell XPS 13 accessories video as well!
Don't forget to subscribe to Gear Live's YouTube channel, and don't forget--we are giving away awesome perks for our Patreon backers - thanks for your support!
Click to continue reading Unboxing Live 154: Dell XPS 13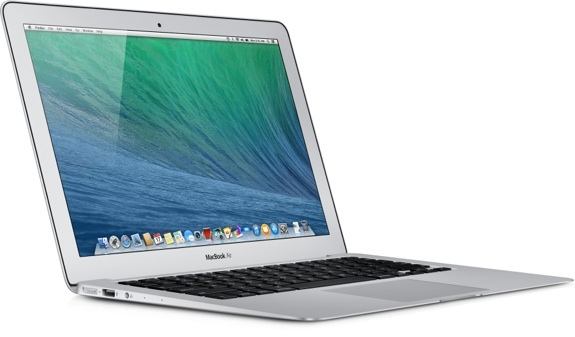 As we reported yesterday, Apple has released an updated MacBook Air lineup today. While we expected the slightly faster processors to be included, we were pleasantly surprised to see that Apple cut the price of all MacBook Air models by $100 as well. That means that the starting price of the MacBook Air is now $899.
"With MacBook Air starting at $899, there's no reason to settle for anything less than a Mac," said Philip Schiller, Apple's senior vice president of Worldwide Marketing. "Macs have never been more popular, and today we've boosted the performance and lowered the price of MacBook Air so even more people can experience the perfect everyday notebook."
So, what's changed? Both the 11- and 13-inch models now sport a 1.4GHz dual-core Intel Core i5 Haswell processor and 4GB RAM. The base model configurations of each size include 128GB PCIe-based flash storage, which can be doubled to 256GB for $200. Build-to-order options allow you to add things like a 1.7GHz processor, 8GB RAM, and 512GB PCIe storage.
Additionally, the new models get better battery life for iTunes movie playback, with the 11-inch model going from 8 hours to 9 hours, and the 13-incher going from 10 hours to 12 hours.
You can pick up the new MacBook Air now.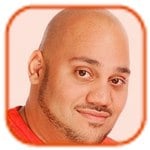 Posted by Andru Edwards Categories: Apple, PC / Laptop, Rumors,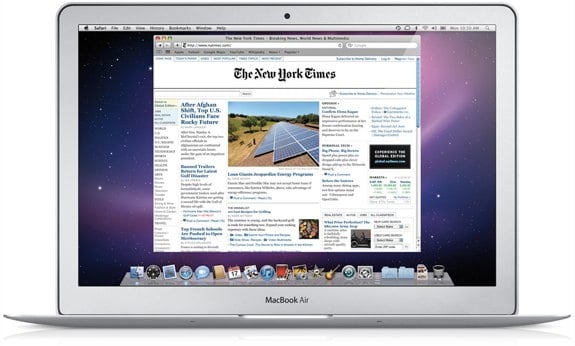 Apple is expected to release its new line of MacBook Air notebooks as soon as tomorrow, multiple sources are reporting. The word is that shipments of the new MacBook Airs have already started arriving at Apple Stores in advance of the announcement, which will allow buyers to pick up the new models right away.
This won't be the redesigned fanless MacBook Air with 12-inch Retina display and buttonless trackpad that has been rumored for a few months. Instead, this update should bring the newer Intel Haswell processor to the Air, offering speed and battery life increases. Once we get word on an announcement, we'll let you know.
Read More

| MacBook Air product page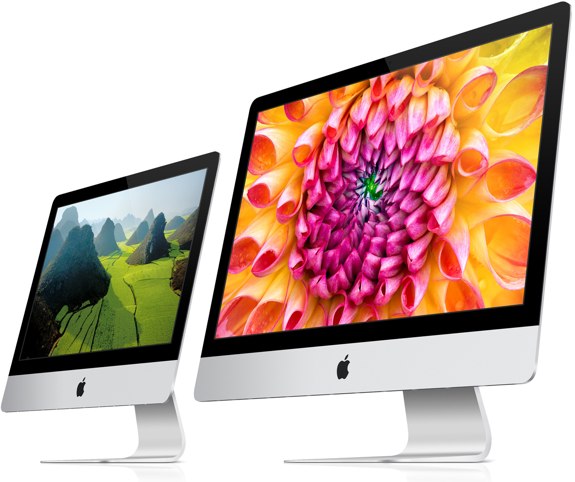 Today apple released an updated version of it's iMac desktop computer, bringing powerful new features like Intel's Haswell chipset and 801.11ac Wi-Fi into the mix. The 21.5-inch model ships with a 2.7GHz quad-core Intel Core i5 processor and includes the new Iris Pro integrated graphics chip. If you bump up to the higher-end 21.5-incher, or opt for the entry level 27-inch iMac, you get a quad-core 3.4GHz processor, and the dedicated NVIDIA GeForce 700 graphics card, which packs in 2x the video RAM and performs 40% faster than the last-generation model. The top-of-the-line iMac boasts a 3.5GHz quad-core Core i7 processor with GeForce GTX 780M graphics with up to 4GB of video RAM. Not bad at all.
As already stated, all the new iMacs ship with 802.11ac graphics, which will pair up nicely with the recent update to the Apple AirPort Extreme and AirPort Time Capsule base stations. The new iMac comes with 8GB RAM as standard with a 1TB hard drive. You can configure both, adding up to 32GB RAM, and a 3TB Fusion Drive or a dedicated SSD. Two Thunderbolt ports and four USB 3.0 connections round things out.
You can pick up the new iMac now from the Apple Store online.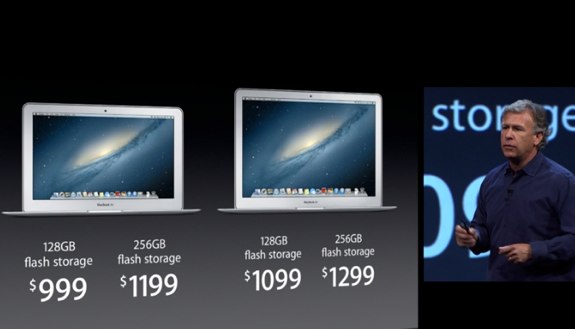 Apple has announced a new update to the MacBook Air, based on the Intel Haswell platform. The new Airs provide all-day battery life, with the 11-inch model offering 9-hours of battery life, and the 13-inch model providing a whopping 12-hours. 802.11ac Wi-Fi is built-in as well, giving them support for the fastest state-of-the-art Wi-Fi. Pricing starts at $999 for the 128GB 11-inch model, and $1199 for the 256GB 11-incher. If 13-inches is more your thing, the 128GB model starts at $1099, and the 256GB model is $1299. The new MacBook Air is available today.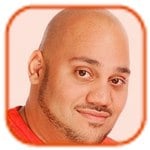 Posted by Andru Edwards Categories: Apple, Features, PC / Laptop, Product Reviews,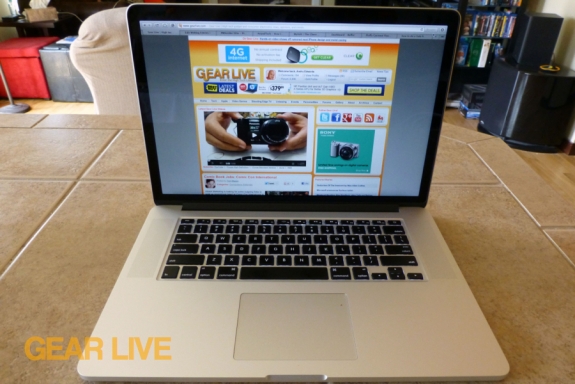 Last week Apple revealed it's next-generation MacBook Pro with Retina display during the WWDC 2012 keynote. The new model bucks the trend of the MacBook Pro line, eliminating a bunch of techniques that Apple considers to be "on the way out," while adding in newer technologies that, while expensive, are certainly what the industry is moving towards. We got our hands on the new MacBook Pro with Retina display, and we've collected our thoughts. Is this the notebook for you? Is the Retina display as striking as Apple says? Join us as we answer these questions, and more, in our MacBook Pro with Retina display review.
Click to continue reading MacBook Pro with Retina display review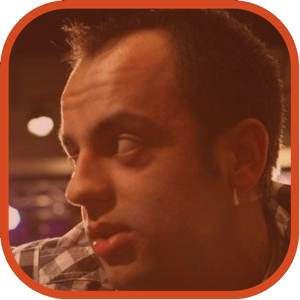 Posted by Andrey Malskiy Categories: Handhelds, Toys,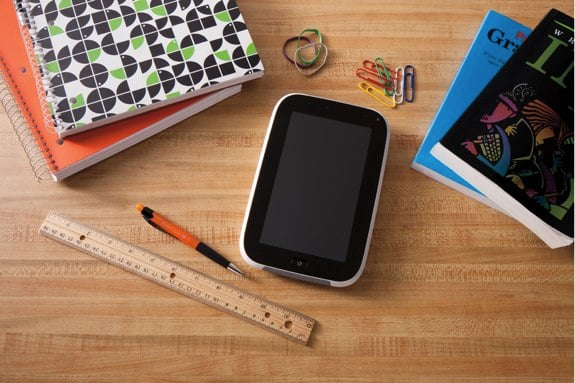 Intel has been working on designing a tablet, dubbed the Studybook, that focuses and built primarily on educational needs. The tablet would run on Windows 7 or Android 3.0, powered by the Atom Z650 processor, feature a front and rear-facing camera, 1 GB of RAM, and all the versatile ports such as USB 2.0, HDMI, and a microSD slot. It would fall into Intel's line of educational computers, such as the Classmate Convertible, which is used by 7 million students over the whole world.
Now, you might be cringing thinking about how quickly students will destroy the tablets, but Intel has designed the Studybook to withstand abuse. It's made of durable plastic and can withstand a drop from about 2 feet or so.
The StudyBook is to come with preinstalled educational software, such as the Kno e-reader and LabCam suite for science. It's reported that the tablet should sell around $200, but no word of when its official release and availability date will be.
Read More

| Intel via The Verge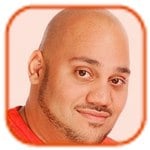 Posted by Andru Edwards Categories: Editorial, Features, Handhelds, PC / Laptop,
Normally at this time of the year, I predict tech trends for the New Year. As I think about 2012, I realize that over the next 12 months, the personal computing and consumer electronics industries are poised to see some big disruptions that could change their course for the next five years.
In fact, I believe that when we end 2012, we will look back and realize that it was the most disruptive year we will have had in personal computing in over a decade. In the next 12 months, the market for personal computers of all shapes and sizes will have changed dramatically.
So, what will be the major forces that could reshape the PC business in 2012? There are four technologies and trends in the works that I believe will force the computer industry in a new direction.
The first will be Intel's huge push to make ultraportables 40 percent of its laptop mix by the end of 2012. Although I don't believe it will achieve that goal, especially if ultrabooks are priced above $899, the fact is that ultrabooks are the future of portable computing. Instead of thin and light laptops driving the market as they are now, ultrabooks, which are thinner and lighter, with SSDs and longer battery life, will eventually be what all laptops will look like in five years. The heavier and more powerful laptops that exist now won't go away completely since there are power users who will still need that kind of processing power. But ultrabooks will be the laptops of the future and 2012 will be the first year of their major push to change the portable computing landscape.
There is an interesting twist with ultraportables that could be even more important starting next year: the introduction of ultraportables with detachable screens that turn into tablets. In the past, this hybrid, as it is called, ran Windows when in laptop mode and Android when in tablet mode. But this approach was dead in the water from the start. With Windows 8 tablets ready to hit the market next fall, you will see ultraportables with detachable screens that will run Windows 8 with the Metro UI both on the laptop and in tablet mode. This will bring a level of OS consistency across both device modes and I think that this concept is a sleeper. In fact, if done right, this alone could reshape the traditional PC market in the near term.
Click to continue reading 2012: The Year everything gets disrupted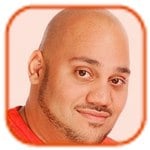 Posted by Andru Edwards Categories: PC / Laptop,
Ivy Bridge is on its way. For the uninformed, that's the codename of the latest iteration of Intel processors, a die-shrink of the company's current Sandy Bridge lineup that blends higher performance – including new integrated graphics support for DirectX 11 – with lower power use. And did we say higher performance? Intel's previously hinted that Ivy Bridge's graphical prowess could be up to 60 percent higher than the chips' sandy predecessors.
AnandTech got its hands on a leaked roadmap of all the Ivy Bridge chips that are expected to hit in 2012 – April, say the current predictions – and the listed, mainstream processors number eight in total. Six quad-core, i5-branded chips can be found in the lineup, ranging from the 3.0-GHz i5-3330 on the lowest end all the way up to the 3.4-GHz i5-3570K on the highest. All of the i5 chips, save for the i5-3330, can Turbo Boost their clock speeds up by 0.4 GHz when necessary, whereas the i5-3330 can only jump from 3.0 GHz to 3.2 GHz.
The only unlocked processor in the Ivy Bridge i5 lineup is the aforementioned i5-3570K, meaning that aspiring overclockers will have to settle for fiddling around with the processor's Base Clock instead of hacking away at the chip's multiplier. And none of the i5-series chips support Intel's hyperthreading, a split of the chip's four physical cores into eight virtual cores within the operating system.
Click to continue reading Intel Ivy Bridge benchmarks leak
© Gear Live Inc. – User-posted content, unless source is quoted, is licensed under a Creative Commons Public Domain License. Gear Live graphics, logos, designs, page headers, button icons, videos, articles, blogs, forums, scripts and other service names are the trademarks of Gear Live Inc.