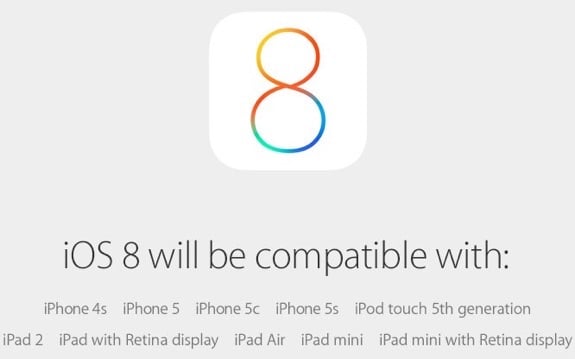 During today's We Wish We Could Say More event, Apple announced that iOS 8 would be released to consumers as a free update on September 17th. If you're curious if your device supports the next Apple mobile operating system, check out the image above which details all of the iOS device it will run on. iOS 8 brings with it a host of new features, including:
Photos: The new Photos app will allow you to access your entire photo collection with the iCloud Photo Library. New editing tools also make it easy to make your shots look even better, with all edits syncing back to the cloud and available on all your other devices.
Messages: In iOS 8, Messages will allow you to easily send voice messages, quick selfies, and videos to your contacts. Easily share your location and see the location of friends you've chosen to share that info with as well.
Keyboard: There are a few notable improvements to the keyboard in iOS 8. First, Apple now has a predictive typing system that learns the way you talk, offering up a quicker typing experience. Even more exciting, though, is that you will be able to download third-party keyboards from the App Store that will take the place of Apple's keyboard entirely. If you've been waiting for Swype on iPhone, it's almost here.
Interactive Notifications: Notifications are interactive in iOS 8. For example, you can reply to a message right from the notification without having to switch over to the Messages app, or accept/decline a calendar invite right from the dropdown. Notifications are also interactive on the Lock screen as well.
Family Sharing: Family Sharing makes it easy for up to six people in your family to share each other's iTunes, iBooks, and App Store purchases. Whenever one person buys a new song, movie, or app, everybody gets access to that content. Accounts must all share the same credit card number to be added to a family account. Members of a Family Sharing account also get access to a family Photo Stream, calendar, Reminders list, and can share location.
iCloud Drive: Apple is finally allowing access to data stored on iCloud with the iCloud Drive feature. You can use iCloud as a storage folder for anything you'd like to put there, and can add storage space by upgrading to a higher tier.
Health: Fitness tracking is one of the pillar features in iOS 8
Continuity: Continuity will allow your Apple devices to talk to each other over Bluetooth. Start an email on your Mac, and continue it on your iPhone. Start messaging someone on your Apple Watch, and continue on your iPhone 6 Plus.
Apple also released the iOS 8 GM seed today.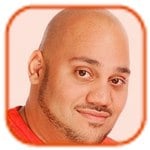 Posted by Andru Edwards Categories: Accessories, USB, Cell Phones, Handhelds, Hot Deals,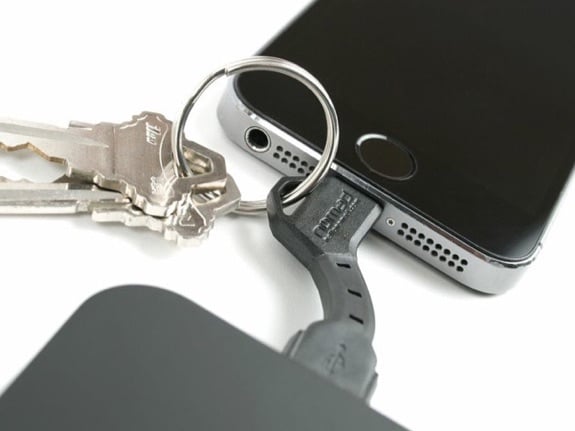 What do you do when you're out, need to charge your smartphone, and don't have a charge cable on you? You get desperate. This can be easily avoided with the ChargeKey, and it's our Deal of the Day in the Gear Live Deals Shop. You can get the ChargeKey for $24.99, and you'll have a charger for your iPhone, Android device, Windows Phone, and even tablet, right on your keychain at all times. The ChargeKey is a shortened, ruggedized version of your smartphone charge cable that fits on your keyring—now you always have a cable on you.
Don't forget, if you're looking for other deals, be sure to check out our Newegg Promo Code thread. Oh, and if you're on Twitter, be sure to follow @TechPromos for the latest deals.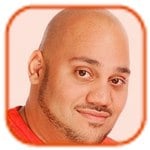 Posted by Andru Edwards Categories: Accessories, Wearables, Features, Music, Videos,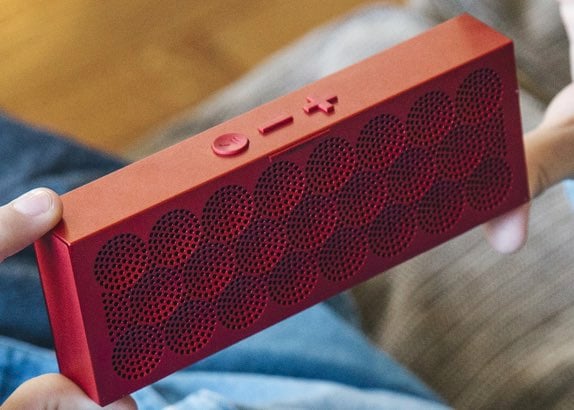 It's summertime, and we've got a few items we're giving away to bring the fun to a whole new level. Courtesy of AT&T here in Seattle, we've got a Jawbone mini Jambox, Jawbone UP24, and a Bodyguardz tempered glass protective cover for the iPhone 5 and iPhone 5s. Here's a little more on each item and why we think they're perfect for this Summer Bundle Giveaway:
Jawbone mini Jambox: Okay, for real, who doesn't wanna have music with them when by the pool or at the beach? A lot of us have a seemingly unlimited amount of music accessible by our smartphones and tablets, and the mini Jambox allows you to stream it over Bluetooth. At the next family BBQ, you'll be the star of the show.
Jawbone UP24: Fitness wearables are all the rage these days, and if you like tracking your stats or are looking for a motivational tool, then it's easy to see why. With the UP24, you can monitor your fitness throughout the day, and even track your calories and water intake. At night, it'll even keep track of how well you are sleeping, which is probably not well if you're out camping in a tent. The device connects to your smartphone or tablet using Bluetooth LE, so the battery lasts a full week, and there's no plugging anything in to sync.
Bodyguardz Screenguardz Pure: I always thought it was kind of silly for people to protect their smartphone screens with a thin plastic film. The Screenguardz Pure is a super-thin piece of tempered glass that can actually take a real beating, and exceeds the hardness of steel. That's protection.
So, are you ready to enter to win some of that goodness? Simply use the widget below to keep track of your entries! Remember, if you're a Gear Live Patreon backer at any level, you get an extra 25 entries in this giveaway! We've got a lot of ways for you to enter even if you aren't, but don't check off any that you don't actually perform. If you do, you'll be eliminated:
Click to continue reading Giveaway: Jawbone mini Jambox, UP24, Bodyguardz!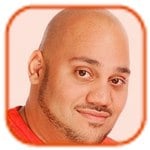 Posted by Andru Edwards Categories: Cell Phones, Features, Handhelds,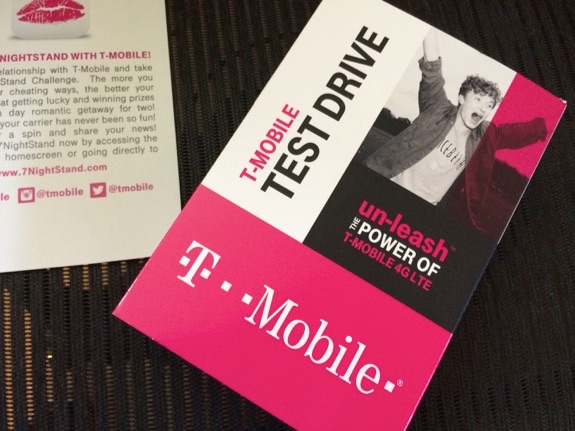 As we reported a few days ago, T-Mobile has introduced Test Drive, which allows both current T-Mobile customers and those in other carriers (or who have no cell provider at all) to borrow an iPhone 5s from the company for 7 days. That includes unlimited talk, text, and data with the only current T-Mobile device that supports all the wireless band's used by the company. It's an effort to show, not just tell, the US population that it's greatly improved its wireless network and tuned it for massive data use.
After the T-Mobile Uncarrier 5.0 event we were able to get our hands on one of the iPhone 5s Test Drive units, and we've included some images here. Inside the box is what we assume is a refurbished black iPhone 5s, along with a sealed Lightning cable, Earpods, and AC adapter. It's definitely not the Apple unboxing experience, but that isn't the point. As far as storage capacity, our iPhone 5s is a 32GB model, so there is room to try downloading apps, videos, and images.
Click to continue reading A look at the T-Mobile Test Drive iPhone package [Hands-on]
Gallery: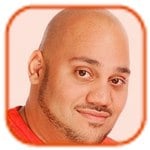 Posted by Andru Edwards Categories: Apple, Cell Phones, Handhelds, Wireless / WiFi,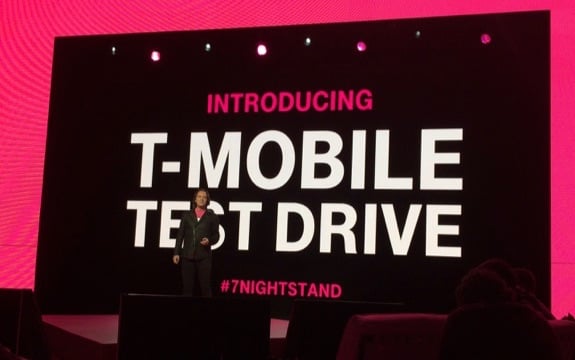 During last nights T-Mobile Uncarrier 5.0 event here in Seattle, the company announced its Uncarrier 5.0 T-Mobile Test Drive, the next phase in its battle to separate itself from the typical pack of mobile wireless carriers. The Test Drive starts on June 23rd, and will see T-Mobile lending anyone in the US an iPhone 5s at no cost for a full seven days. What's the point? Well, T-Mobile CEO John Legere says that the company has been rapidly building its network coverage, and wants to prove it to anyone who wants to give it a try by providing the "latest and greatest" iPhone and unlimited voice, text, and data for the duration of the Test Drive.
The other item that the Test Drive aims to accomplish is increasing awareness that T-Mobile offers the iPhone as an option on its network. Apparently, since it took them so long to get the iPhone originally, the mind share just isn't there. This could change that. Apparently, Apple is on board with the strategy, as its the one that is providing the iPhone 5s units to T-Mobile for the Test Drive program, free of charge as part of a "growing partnership" between the two. Of course, it would stand to reason that Apple would want consumers to be aware that its devices are available on the nation's fastest growing network.
After your Test Drive, if you want to join T-Mobile, you won't be able to keep the same iPhone that you used during the trial, as that device will be wiped and returned to the pool of Test Drive devices. If you decide to keep it, T-Mobile will charge you $700 for the iPhone, and if you significantly damage it, the price will be $100 to repair it.
What do you think? Will you give the T-Mobile Test Drive a chance?
At the event, T-Mobile also announced unlimited, free music streaming on its network.
Read More

| T-Mobile Test Drive


Apple announced iOS 8 and gave us a look at a bunch of the major features during its WWDC 2014 keynote (you can watch the WWDC 2014 keynote here.) We got a question in from Nick F. asking:
"I'm curious if my iPhone 4S will be able to run iOS 8. How do I know if it is compatible?"
You may be wondering if your iOS device is compatible with Apple's latest and greatest, so here's a look at the full list of Apple products that will be able to be upgraded to iOS 8:
iPhone 4S
iPhone 5
iPhone 5c
iPhone 5s
iPad 2
iPad with Retina display (iPad 3 and iPad 4)
iPad Air
iPad mini
iPad mini with Retina display
iPod touch (5th generation)
As you can see, as it pertains to the iPhone line, the iPhone 4 (released in 2010) and older will not be compatible with iOS 8. With iPad, it'll be the original model that won't be able to use the new operating system. Meanwhile, the only iPod touch that can run iOS 8 is the 5th generation model. That's quite a generous line-up when compared to competing smartphone and tablet platforms!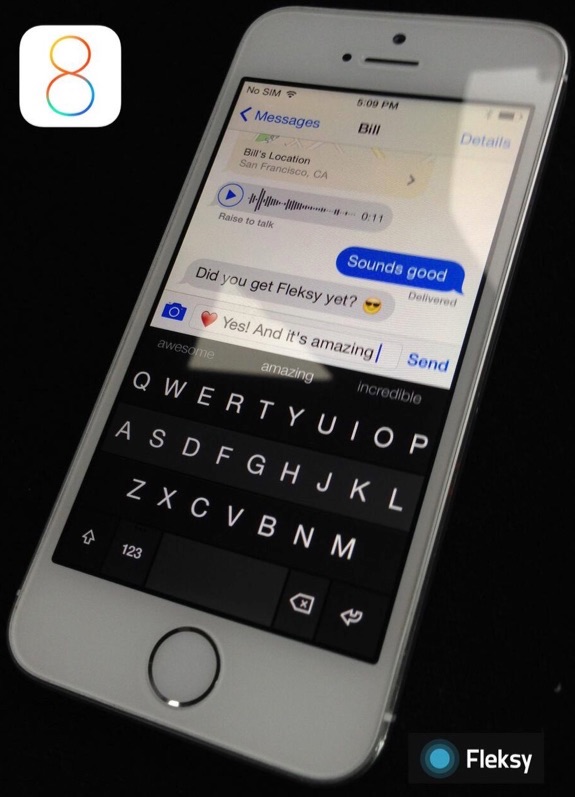 Apple announced that third-party keyboard support would be a major feature in iOS 8 just two days ago during its WWDC 2014 keynote, and just like that, Fleksy is already showing that it's up and running on Apple's upcoming mobile operating system. The Fleksy keyboard is actually available already on iOS, but only within the Fleksy app itself, as well as in apps that have built-in the Fleksy API. What changes in iOS 8 is that Fleksy (and other keyboards) will be able to take over as the system-wide keyboard for all applications, should a user choose to do that. You can download the Fleksy app now for a preview, and sign up to join the iOS 8 Fleksy beta.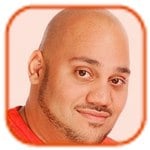 Posted by Andru Edwards Categories: Apple, Cameras, Cell Phones, Software,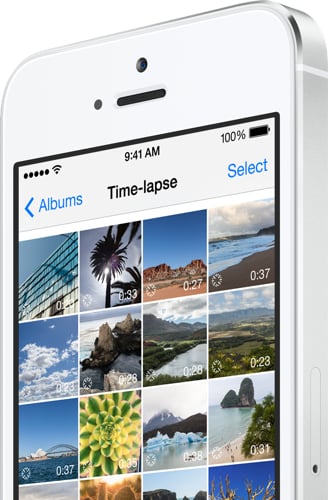 One new iOS 8 feature that wasn't announced during Apple's WWDC 2014 keynote is time-lapse video capture. When using the camera app, you can swipe over to the new Time-Lapse option, and set up your device to start taking photos at dynamically selected intervals. So, if you want to capture a sunset, a cityscape, or an animal floating by in the water, when you are all said and done, your iOS device will stich the images together into a video. iOS 8 will be available later this fall.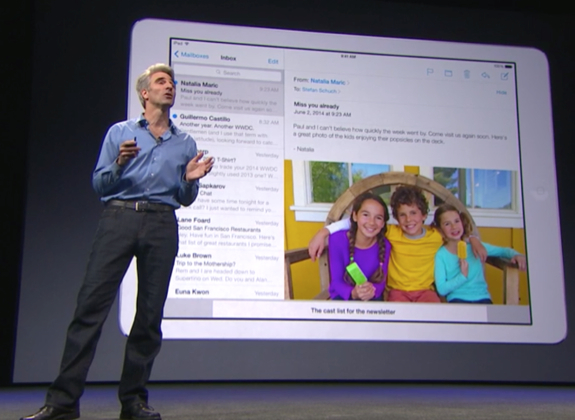 During it's WWDC 2014 keynote, Apple has announced iOS 8, the next major update for the iPhone, iPad, and iPod touch. New features abound in iOS 8 that refine some things, and make others even better. One major feature is the interactive notifications. You know how you might get a text message or calendar invite when using your iPhone? You might be right in the middle of something and don't want to tap on the notification to go over to the Messages app--and in iOS 8, you don't have to. Instead, you can reply right from the notification. You can respond to calendar invites in the same way.
Apple also announced OS X during the keynote as well, which features a new visual overhaul, which was leaked prior to the event.
Developing...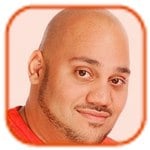 Posted by Andru Edwards Categories: Apple, Cell Phones, Corporate News, Handhelds, PC / Laptop, Portable Audio / Video,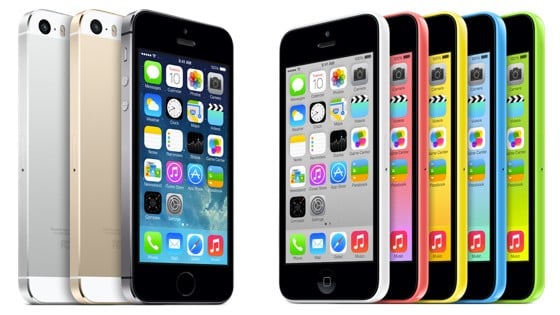 Today, Apple announced its second quarter earnings results, with revenue at $45.6 billion, beating the guidance of $42-44 billion that it previously gave, while also soundly beating analyst estimates.
How did Apple make that money? Mostly on the back of the iPhone. Device sales for Q2 2014 include 43.7 million iPhones sold, 16.3 million iPads, 3 million iPods, and 4.1 million Macs. In the same quarter last year, the iPhone sold 37.4 million, iPad 19.5 million, iPod 5.6 million, and Mac 3.9 million. The company also announced that Apple TV sales has now surpassed 20 million.
Apple isn't done yet. During today's earning call, CEO Tim Cook reiterated that Apple has new hardware categories that it's excited to reveal here in 2014. Time will tell if they'll be big enough to garner their own bulletpoint in the quarterly results in the future.
© Gear Live Inc. – User-posted content, unless source is quoted, is licensed under a Creative Commons Public Domain License. Gear Live graphics, logos, designs, page headers, button icons, videos, articles, blogs, forums, scripts and other service names are the trademarks of Gear Live Inc.